Megan Tolpin dives into how to deal with loneliness and build strong friendships during the change and chaos in the world today. The Tolpin family moved a year ago to a new state, so this is a fresh topic for all the Tolpin kids and Megan gives some valuable insights your kids are sure to benefit from.
Main Points In This Episode:
Growing your relationship with God is the place to start in dealing with loneliness.

Don't neglect your relationship with your siblings and parents. 

It's good to desire friendships, God put that desire in you.

Look for friends with Good fruit in their lives.

It takes time to be around people before you really know if they have good fruit.

There are also people God wants you to be an example for and a good witness to.
Weekly Tip and Date Night One Sheet SUBSCRIBE HERE
New platforms to connect with the Tolpin's:
MAKE SURE, you are on our email list so we can let you know where we are based on quickly changing realities
MeWe:
Gab.com: (not an app)
Rumble: (Search and you will find us)
COURAGEOUS PARENTING  

ISAAC TOLPIN
Parler: (When it's back online)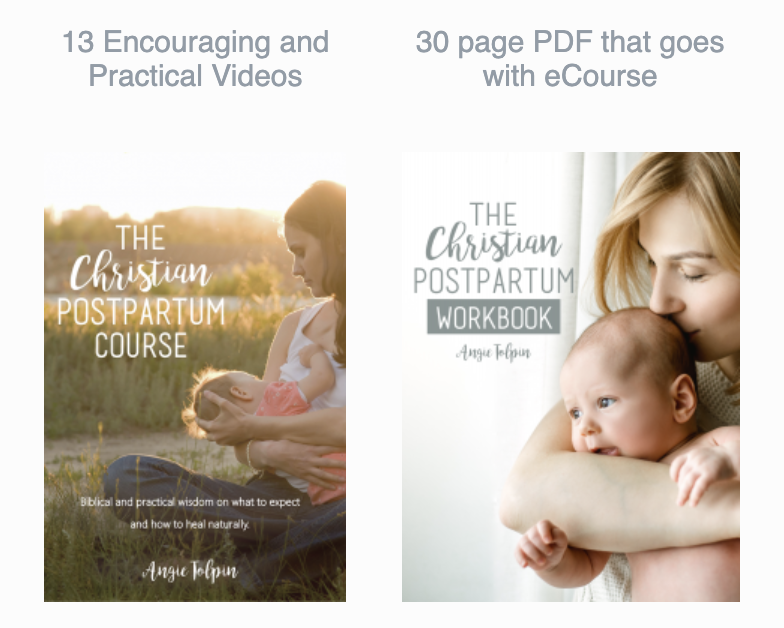 Scripture In This Episode:
1 Peter 5:7 – "Casting all your care upon Him, for He cares for you."
Colossians 1:10 – "That you may walk worthy of the Lord, fully pleasing Him, being fruitful in every good work and increasing in the knowledge of God;"
Resources:
Support The Ministry
DONATE

, to become a bigger part of shifting the culture of future generations through impacting 1 million families and their legacies. We are in full-time ministry as a family of 10, everything makes a difference.
Thank you for being part of this movement to equip 1 million families and their legacies with Biblical truth to raise confident Christian kids in an uncertain world.
Full Transcript:
Note: This is an automated transcript and misspells or grammar errors may be present.
As a kid, it takes courage to stand for God's truth in an increasingly uncertain world. We hear from our parents, but now you and your kids can hear from us to join us Fridays as we discuss our journey while also sharing bits of wisdom in 15 minutes or less. Hey everyone, welcome back. I'm so excited that you're listening right now. And I'm Megan Toppin. I'm 16 years old and I'm excited to share with you my thoughts on battling loneliness and building strong friendships. So the first thing I want to talk about is loneliness. I feel like that's a big thing that a lot of people can struggle with right now, especially because the world is changing and a lot of things are happening and people are moving or you're changing schools, all sorts of things. And just like me, I moved to Idaho a whole nother state because before we lived in Oregon, and that was a big change. And there's new people, new school, new activities, new everything, new fellowship and there's a lot to get used to. But one of the most important things to ask yourself is how is your relationship with God? Are you investing time into him and he because he is the number one person that you should be reaching out to because he's always going to be there for you? Always. And I want to read first, Peter five seven, which can be an encouragement to you, is casting all your care upon him for he cares for you. He cares for you. I love that verse because it's so true because you are so valuable and God cares so much about you.
He adores you. He loves you. And you need to hold on to the idea that you are valuable and never doubt yourself because your value in him is really important. And the other thing I want to remind you is when you're lonely. Another really important thing to think about is, are you valuing your family because your family, if you invest into them, will be with you for a long time, too. And they care about you and they love you, and they know you more than your friends could know you if you invest time in them, of course. But family is just a really important and beautiful aspect of life, and God wants you to have a good relationship with them. And I think that deep down, you do too. And if you do have a great relationship with him, that's awesome and you should be spending more time with them and investing into that more and friendship is a good thing to desire. I want to have a relationship with God, and family is top should be your number one, top priority. But having the desire to want good friends and good biblical friendship is also a wonderful thing and that was a desire that God gave you. And you should really hold on to that, but you do need to be careful. And be aware, and when you're meeting new people and spending time with people, I think the number one thing that you should be looking out for is good fruit, and that's what the Bible tells us.
I'm going to read you. Colossians one 10 says that you may walk worthy of the Lord, fully pleasing him being fruitful in every good work and increasing in the knowledge of God. You may walk worthy of the Lord, fully pleasing him being fruitful in every good work, increasing in the knowledge of God. This verse is a perfect like, I guess. Look out for what you could be looking for in a person and anyone. And it's just the perfect image of what good fruit will look like in your life. Having knowledge of God? Are you asking them spiritual questions? Are you investing biblical time with them? Are you reading the Bible with them? Are you really looking for the good fruit that the Bible calls us to look for in ourselves and in other people? And you have to be careful until there is good fruit because people can be sheep in wolf's clothing and you don't even know. You just need to be careful and wise, but also be excited to meet new people and to be involved in other people's lives and get to know them and just have fun. So what is good fruit? Good fruit is many different things. It's respect for people. It's respect for their parents. It's respect and a good relationship with their parents and siblings. It's are they actually spending time in the word or are they just saying that they're Christian? Anyone can say that they're Christian.
I say I'm Christian, but you don't fully know me to where you don't know if I spend time in the word with God, just like how you don't know a random person that has the same bracelet as you. And oh, that's resembles that they're Christian and they believe in God. Yeah, somebody can believe in God. But do they actually spend time with the Lord? Do they have a good relationship with him? Do they live their life to love him and do good for him? There's a big difference. And. Good for you is also just are they dragging you down? Are they making? Are they fun to be around? Are they gossiping about other people or are they just talking about other people? Or are they talking about the goals that they have in their life, what they want to achieve and how they want to do better? And I feel like that's a big difference because a lot of. Teens these days are all just about people, what's going on in the T, and it's just it's disrespectful, and the biggest thing you could probably ask yourself is, is God proud of this? Would God be, Oh yeah, let's talk about this person and talk about how they're not doing so good? Like, that's not that's not good fruit. That's bad fruit that's not appropriate. And I think that's one of the biggest things you could probably be looking for, because that says a lot about the character in that person. And time will tell. It takes a lot of time to see what good fruit is in the person that you're trying to become a friend with.
And it's like, what my dad says. A tree takes a lot of time. To grow fruit, you have to water it, you have to make sure it has good sunlight, have to make sure it doesn't add too much sunlight and you have to prune it, you have to watch it and. See what it needs. It takes a lot of time. You're not just going to plant a tree. Oh, that's good. Ok, we're good. Let's go make an apple pie. Doesn't work like that. You have to really spend time. You have to be patient and you have to pray. You have to ask God to be involved in this. And I feel like it's more of a serious situation than most people would think. It is like, Oh yeah, you can just make friends and get their phone number, talk to them, spend time with them. Like you have to be careful and wise you spend time with because you don't know if they could bite you in the back easily or if they're actually going to be a good influence on your life. You only want to spend time with people who are going to build you closer to God or strengthen you or aspire you to be better, or maybe just makes you a better person. You don't want to be with somebody that's like, oh, like all the negative things, you don't want that in your life.
Of course, nobody wants negativity in their life. And so that's why looking for good fruit is probably one of the most important things that you could first look for when you're wanting to become friends with somebody. But again, it does take time, and I know sometimes it's like, Oh, I just want to have a good biblical friendship. You really need to invest in looking in good fruit. So we were just talking about how to gain deep friendships, biblical friendships and the desire for having that, which is awesome. Now there are other friendships that are a little bit different to where maybe somebody needs you and is weak in their faith with God and or doesn't know the Lord. And that's where you can step in and be light for God. And you can witness to them. And I think that's a really powerful and amazing thing. And like I said, there are just there are multiple different friendships you can have with different people. There's the biblical friendship where you're going to run the race with them and they're going to be there for you. And you know that and there's going to be the friendships where you just strengthen the other person for God's glory and for his kingdom, and you don't want to be vulnerable with those weaker friendships. Weaker as in, you can't really share all of your thoughts with them because they don't have good fruit, but they don't have good fruit because they may have a really weekly relationship with God or they don't know the Lord.
So to recap everything that we've talked about already, loneliness is a big thing that could be happening in your life right now. And if that is, you've got to make sure that God is the number one person that you are investing in and you've got to make sure that you are really spending time in the world and making a really strong relationship with him. And the other thing is family. Don't forget the value that family has in your life because they are also really important and should be very important to you. And when you are looking for good friends, which is a wonderful thing to desire, you've got to make sure that you are looking for good fruit and being careful while you're looking for good fruit and being patient because it takes time. But also, there are the relationships that God has given you people to witness to and love on because some people just need your love. And that's amazing because it means God has trusted you with them. And just make sure that you're being wise. When you're looking for a friend and you're praying about it, you're asking for wisdom from your parents. So thank you for tuning in. I hope this was encouraging for you. You are a part of the one million legacy movement, which is super powerful, and we appreciate it. If you guys would write a review or share it through Instagram because it helps us a ton and helps us grow the legacy, so have a wonderful day. Bye.
There's nothing to fear in this world when you fully trust God. You were born in this generation for a reason, so embrace it, but have a teachable heart as it won't be easy. Listen to your parents, read the Bible and desire to glorify God and all you do. And hey, parents, there's amazing biblical resources at CourageousParenting.com and CourageousMom.com