It's very easy to miss the realities of how we can negatively impact our children's view of their own futures by what they hear us talk about regarding the world we live in. We are full believers in educating kids on what's happening in the world, but at the same time instilling hope in our kids. This is a good check for all of us parents as our kids hear more than we may realize.
Main Points in This Episode:
Make sure your communication is balanced with educating about realities while also instilling hope.

We want to equip our kids, but not instill fear.

Combat the media and other influences with a Biblical perspective

Your leadership matters
Scripture in This Episode:
John 10:10 – "The thief cometh not, but for to steal, and to kill, and to destroy: I am come that they might have life, and that they might have it more abundantly."
Ephesians 6:1-4 – "Children, obey your parents in the Lord: for this is right. Honour thy father and mother; which is the first commandment with promise; That it may be well with thee, and thou mayest live long on the earth. And, ye fathers, provoke not your children to wrath: but bring them up in the nurture and admonition of the Lord."
Philippians 3:13-14 – "Brethren, I count not myself to have apprehended: but this one thing I do, forgetting those things which are behind, and reaching forth unto those things which are before, I press toward the mark for the prize of the high calling of God in Christ Jesus."
Scroll down to see other resources
We Launched New Stores!
If you love what you see, please support the movement by sharing the stores!
The BE COURAGEOUS app→ APPLE or GOOGLE
Some of what's in the app
Is the only place the kid's podcast episode will be moving forward (listen for the important reasons why).
It will also have all of the regular podcast episodes but those will also stay on the current platforms they exist on with no plans to change that.
We will do a monthly LIVE Q&A in the app.
Weekly tips.
There are topic-based discussion groups.
You get your own profile and can connect with others just like FB.
Resources on marriage, parenting, homeschooling, pregnancy/birth, and more.
Powerful community with like-minded believers.
We look forward to engaging with you on the inside!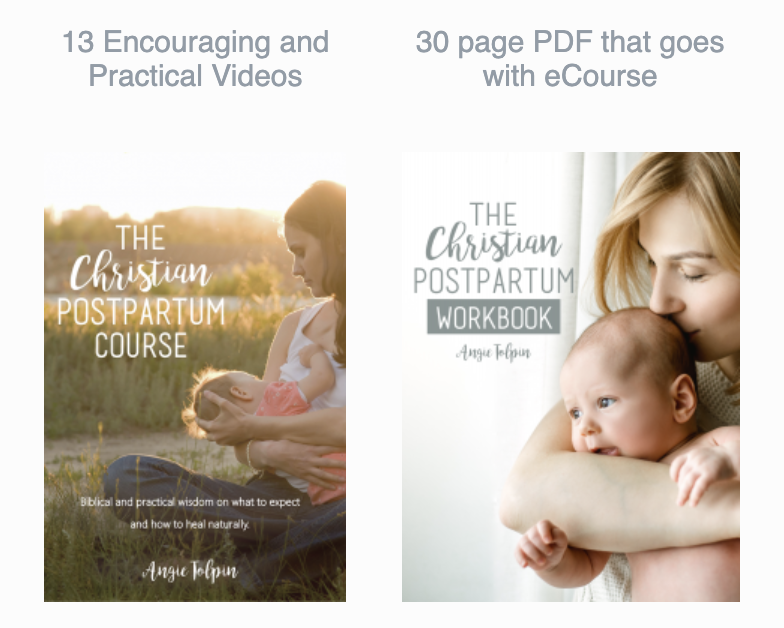 If The Spirit Prompts You to Financially Support
DONATE

, to become a bigger part of shifting the culture of future generations through impacting 1 million families and their legacies. We are in full-time ministry as a family of 9 at home, everything makes a difference. We are a for-profit, for social good organization.
Thank you for being part of this movement to equip 1 million families and their legacies with Biblical truth to raise confident Christian kids in an uncertain world.
Full Transcript:
Note: This is an automated transcript and misspells or grammar errors may be present.
Welcome to Courageous Parenting Podcast, a weekly show to equip parents with biblical truth on raising confident Christian kids in an uncertain world.
Hi, I'm Angie from Courageous Mom.
And I'm Isaac from Resolute Man.
We've been married for 21 years and have seen the fruit from raising our eight kids biblically. Based on the raw truth found in the Bible.
We can no longer let the culture win the hearts of children. Too many children from Christian families are walking away from their faith by age 18. And it doesn't have to be this way. It shouldn't be this way. Join us as we start an important conversation about effective parenting and following. Welcome, everyone.
Hey, guys.
We got a good episode here today. What a interesting topic. So relevant to parenting in this interesting world we're in.
Yeah, some might say that this world is kind of chaotic. We're crazy.
We're crumbling.
Crumbling? Which we almost put in the title.
Yeah. So are you deterring your kids vision of their future? So that's an important thing to think about.
Yeah. And this is a topic that I think a lot of parents maybe are not considering. It's something that we all need to be considering all the time, actually, if I'm honest, because it's easy, isn't it? It's easy as parents to get so focused on what we're doing right if we're pursuing a dream or if we're proactively walking towards a vision with our family and in the midst of this world, a lot of things change. And then your focus can get intense for a season on something. And that's okay. But what does that actually speak to your child? And then how do they how does that impact them to where their their actual view of their own future is altered?
We don't want them feeling like they have a limited future. So sometimes when we don't realize the power of our words and other adults around us potentially and even peers, and it can really have a big impact. We want our kids to believe. We want them to live like Jesus is coming back tomorrow. Everybody should live that way. The Apostles, I'm sorry the disciples lived that way. Right? And so and they tell us to live that way, but at the same time, we should want to live long and be fruitful on the land, because scripture also says that right.
And how we are reacting just in our own perspective towards the things that are happening in the world or what we're even focusing on can actually come across to our child differently than what we're maybe intending it to. And so we need to be really careful. So today we're going to talk about balanced communication. We're going to talk about hope, we're going to talk about purpose. We're going to talk about the need for us as parents to lead our children well and to be proactive in our conversations with them.
Absolutely. And as we get started, thanks for being part of the 1 Million Legacies movement. Every time you share, do a review on iTunes or elsewhere, we see it. We appreciate it. Helps algorithms get everything out there. 1 million families in their legacies, a deep impact. And we so appreciate that. Courageous parenting. All show notes Free Workshop. Is there a parenting workshop you can sign up for? And also you can see the things that the ministry offers, which is a postpartum course home school blueprint. Over 1000 people have taken that course and are raving about it. The Parenting Mentor program and of course the Be Courageous app, which you can download in your app store. It's titled Be Courageous. It's 899 a month. It helps the ministry, but the value is far more than your investing. You will see that once you get in there the powerful community, the kids podcast and all the different things.
So let's dive in. We have a scripture that we want to share with you guys that I hope, Isaac and I hope is going to be encouraging. If you have been struggling with having hope for tomorrow, for any tomorrow, four in ten days from now. Right. I think that sometimes in this world we can get so overwhelmed or so micro focused, if you will, on the things that are happening. Right, like gas prices going up or food going up in price. The potential for a I'm just going to say induced famine. There's all kinds of things that are spoken about all all over the place today. And what is really the the actual aim and goal of that is for us to get our eyes off of Jesus. It's for us to lose hope, actually. And so how do we have hope in this time? Well, John, 1010 Jesus is speaking very clearly here to this concept of having hope. And I hope it's an encouragement to you. It says The thief comes only to steal, kill and destroy. I claim that they may have life and have it abundantly. And that goes on to talk about how he is the good shepherd and he lays his life down for his sheep. And I think that, you know, a lot of times when I'm reading scripture, especially lately, I don't know about you guys, but I am fascinated by end time scripture.
Absolutely.
We I mean, our kids are fascinated by it and asking questions. And I love reading it. You know, we've quoted here in the podcast many times, we've done podcast episodes on having a biblically mind. Perspective on preparing right for things. We have actually a two part series and I'm just plugging that podcast. It's a two there are actually two podcasts. I think it's 120 and 121 are the episodes because people have been asking if we've ever talked on that topic. And we have and and this actually goes along with our first point, which is having balanced communication with your kids.
Absolutely. We want to equip our kids, but we don't want to stir up fear of the world. We want to equip them in biblical truth and confidence in the Lord, and knowing God, experiencing God, all these things, the best we can nurture those things as parents. And but we don't want them to have fear about anything. The Bible says not to fear anything. In fact, having fear moves us away from having strong faith, actually. Right. And so the more we fear, the more it's going against our faith. Faith is is hoping for something we can't see.
Right, and trusting God.
And trusting God with our lives and so forth. But it doesn't mean we don't prepare, we don't take care of things. It doesn't mean we don't share with our kids at the age appropriate time, things that are happening. As you guys know, if you look at our insta stories and things like that, we share all the time with our family about world events, geopolitical things, wars, famine, weird things happening in different places, political things. We share all of these things, but we're always paying attention to not stir up fear, but instead stir up hope. So it's got to be balanced. Our kids should be always growing in hope and faith by while also being equipped and knowledge about how the world operates and how the enemy might be operating in the world. I think those things are really important, so they're not exclusive. You could take the wrong message from this, as is hiding information from your kids so that they have a strong hope. No, actually, their hope is strengthened, if presented correctly, information about what's happening in the world. But a lot of it has to do what is the parent's focus and what is their balanced information going out or is it out of balance? And we don't realize it, meaning our messaging is creating fear and we don't even know it.
It's interesting because our messaging you said our messaging could be creating fear and we might not even know it. I want to draw attention to that word messaging for a moment, because I think a lot of times parents think that it's about what they communicate in words. And the truth is, it is about what you communicate. But you can communicate things to your kids a whole lot of ways other than words, in fact, by what your personal focus may be, what you're putting the majority of your energy, energy towards doing, fulfilling, pursuing, speaks volumes to your kids about where your focus is and they're how you react to things. If you seem stressed out and tense, here's an example. If you think that there is going to be a famine and there's going to be a shortage of something like, I don't know, let's just use toilet paper for an example. You might be the parent that's like you're only allowed to use three pieces. Hey, did you use four pieces? What are you communicating to your kids in that moment? This tension, right? The stress of if you use too much, there won't be any left. And what is that going to actually stir up in your child? It's not going to stir up hope. It's going to stir up stress, anxiety, walking on eggshells, maybe just a little bit. And fear, really. And the truth is, is if you're not communicating to your kids with words, they're getting communicated to by other people, whether it's TV, media, news, friends, school, there's even youth group church, just being around people. And so we want you should want we want to be the first ones to tell our own children, you should want that for yourself.
Also, you should. It's kind of like the big conversations that are really hard, conversations that you want to be the first one to talk to your kid about. It should be the same thing regarding this concept of teaching your kids about what the Bible says with regard to end days and and how we view what we're walking through in current events. Because the truth is, is there's a lot of false teaching that's out there. There's a lot of speculation, if I will. And speculation, while maybe sometimes it's well intended, could be actually misinformed. And so we need to be really discerning and make sure that especially as our kids are getting older and we're not always with them, that we are having those. Stations when we are with them, bringing it up and saying, Hey, bud, have you heard about this at all? What do you think is going on? What have you heard? Like I even think about that regarding Ukraine recently and just like what our kids had heard from friends and our conversations with them and and just different things. And I think that it's healthy. We need to create a space. We talk about this all the time in the parent mentor program. Your relationship needs to be so based on trust and love that you have created a safe space where your kids feel confident and comfortable coming to you with questions on big things, even when they maybe realize that what they're saying might sound crazy.
Yeah, absolutely.
Do you know what I mean? Yeah, because there's some crazy ideas out there.
There are. And quick scripture. We say this lot, Ephesians six, one through four. Here's where it is. Children obey your parents and the Lord, for this is right. But here's the second part honor your father and mother. This is the first commandment with a promise that it may go well with you and that you may live long in the land. So there's a promise attached to obeying your parents.
And is to live after.
That. Fathers do not provoke your children to anger, but bring them up in the discipline instruction of the Lord. There's no accident why these sentences are together. God put them together. So obey your parents. Live long in the land. Don't fathers, don't exasperate your children. Interesting. So living.
Provoke then?
Like when that includes mothers, of course. But. But it's live long in the land. So if our kids don't believe they're going to live long in the land, what starts to happen? Have you thought about the repercussions of this potentially? Will your kids believe they're going to get married someday? Because will your kids believe they're going to have kids and be fruitful and multiply as the Bible talks about? Will your kids pursue their career and pursue things or are they feeling limited?
Oh, you know, I even think about just recently with all of the stuff that was happening with COVID and how people were like, Oh, well, if I don't get vaccinated, I'm not going to be able to travel. So like, there's the dreams of like traveling the world or going places that people have said, Well, I'm not going to do this, therefore I'm not going to travel anymore. Right. And in the future, there may be even more limitations to things like traveling.
So there are some things that you have to some dreams.
Probably been killed.
You have to stop. But it doesn't mean all should be. They should be shifted. They should be shifted to things that are wise, but they should still have hope in dreams. And that's our next point, which is it is vital that your kids have hope. Hope in God most importantly, but hope in their future while on Earth also. It's important that they have vision if you don't have hope for tomorrow while you're here. Then it's hard to have vision and it takes vision to do things today that the future will require, let's say, learning the guitar. What do you have to do to learn the guitar? You have to practice. You have to go through getting blisters on your fingers for a while, some pain, some challenge for a hope that you can play around a campfire someday with your friends. So you see that. So there has to be hope in the future. They have to see the future. We don't want them feeling limited about their future.
What you're saying is they have to have hope for a vision that they will be able to attain. Otherwise there's no point in even trying in the now. Yeah. And so that is an important thing that we as parents need to recognize, right, is that our far kids lose. Lose the diligence or that spark that's inside them that keeps them disciplined at pursuing anything. Today, if our kids lose a desire for productivity and they're just kind of like, Hmm, ho hum, I don't. What do you want to do today? I don't know. And they're seeming depressed. I'm just going to call it depressed because all humans have this innate desire in them to be living on purpose. And God gave us all collective purposes, which as parents, we need a lead our children, so that they understand that they have a part to play in the body of Christ, that they have a part to play in the Great Commission. Our kids need to understand that God created them for such a time as this. Even today, there is no guarantee that your child is going to live till their 10th birthday or 15th birthday or 25th birthday. As parents, we need to reconcile that in our mind, understanding that our children are gods, but also teaching them to live on purpose today.
Because if they were if they were here today and gone at age seven, God still had a purpose and a plan for their life. So fully had a purpose and a plan for them. And if you were if you were in a place where you were actually having to reflect on that because something serious was happening, I bet you you would do all you could to bring vision to that child that what they were living through was for God's glory and that there was a purpose and a plan for their life, wouldn't you? I know I sure would. I know that if those times in my life when I have faced serious illness, when I like when I had a tumor or when I almost passed away after a miscarriage, there were serious, serious times that we have walked through in our life. And those are the times when I reflect on in the now, am I fulfilling God's purpose and plan for my life? And that's what snapped me out of any kind of weird depression that I might have been tempted to fall into. Was that, yes, I could see that Jesus was going to redeem what I was walking through. Well, our kids need that, too.
They do. They do. And we have to combat too media in other influences, peers and so forth that might be saying things that derail hope. They might be saying things like, I couldn't imagine having children in these days.
Oh.
I couldn't imagine. What if, like an ant said that around our kids and that didn't happen to us. But you're saying an example.
Or just even like a friend that you have over for dinner and and like, say, a 12 year old or even a seven year old, a deep thinking seven year old is listening in. And they hear someone say, I can't I can't imagine having kids right now. Or maybe they're lamenting about how difficult it is raising kids today.
Or things are so expensive. I can't imagine having all my kids still at home.
Or having more than for all of these kinds of statements actually impact our children's perspective on what they will want in the future. It has influence and impact is what we're saying. And so if your kids hear that kind of stuff, are you having a follow up conversation to encourage them, to give them a biblical perspective, to give them hope in what their future can be? Because just because someone else is having a hard time providing for a family for does not mean that they're going to be in the same exact boat that that person is in. Right. And so not only that, but that that that perspective of saying something like, oh, I couldn't imagine having kids in ten years from now if it's this bad today, right? Like that's something that someone would say or imagine our kids are sitting there going, Well, I should be having kids in about ten years. Maybe I shouldn't want kids. Should I not want kids?
Or what if you expressed doubt that your daughter can find a good man because of how crazy things are getting, how morality is on the decline? Wow. It's going to be hard for you to find a good husband.
Right. I mean.
I mean, even though there might be some truth to that, we have to believe that God is in control of those things.
And he's providing.
And he's going to provide somebody. And so there's no worries there shouldn't any stress or worry about those things. Can you give guidance about your older kids going, getting involved in their passions where there's like minded people their same age? Absolutely. You should influence those things when they're older. But the thing is, is that we should not be stirring up worry. We should not be stirring up limitation about their future. We should be encouraging hope and being a beacon of light in a lost world. These are exciting times because your light will be seen more brightly because there's more contrast as morality decreases and Christians live well and love people well and proclaim the gospel well, then it's going to be more visible. And that's an exciting thing.
And I think that, you know, I just want to go back for a second to this topic of like if your kid if your kids are thinking that they might not potentially get married or might not have kids like this is definitely a topic that we've had conversations with other people about who where kids are struggling with this today. Just in general, I know that this conversation has come up even with our own children, even just a couple of years ago. And when people in your community are focused or hyper focused on end times or they're hyper focused on what's happening today, and they have a doom and gloom perspective on life versus a hopeful perspective on life and an understanding that what Jesus said in John 1010, that he came so that we could live life abundantly. We can live life abundantly right now while we are pursuing being in reconciliation with God and doing our best to be prepared for when He does come. And that's how we should be living all the time.
Right? Amen. So your leadership matters. Your leadership is important. Your influence needs to be consistent and always happening, and you need to be aware. You'll be asking questions. You need to be knowing what people are saying to your kids and how they're influencing them and so forth.
And as Christian, that there is some serious messaging that is happening out there regarding trying to convince people to not get married, just the push for different just gender identity and different things that are going on today. There is a push for people to not get married. There is a statistic of people who choose not to get married today, and that's been ever growing in the last couple of decades. And I think that understanding what is happening in the culture is just it's extremely relevant to parents today. We need to understand what our parenting is up against, if you will, and make sure that we are speaking words that are giving life to our kids. When the world is speaking words that is giving death. Right. That is giving a different a false hope and giving a different expectation for them and and teaching them, listen, with God, all things are possible and they can be an adventure walking in this life with Jesus. Right. And I just think that there is we need to be aware, like I even just see what is happening in Portland with this movement towards trying to influence people, to stop having children, understanding that this is an actual movement that is happening in the culture today, that people would stop having kids. We need to understand that that messaging has been a subliminal messaging that has been being pushed at all of us through different avenues for a very long time. It's just now they're not apologizing for it. Now they're not hiding it.
Oh, we felt it. Our whole marriage. 23 years of marriage.
Oh, for sure. Any time I was pregnant and would take some other kids out with me and people would ask how many kids I had, the response was generally, not always, but generally like, Oh my goodness, how can you afford that? Or Oh, don't you know what prevents this? I mean, you guys know, you get the comments to yourself. But the point is, is our kids are literally standing right there. They hear those people say those things to them at the grocery store. They hear what is being said to them. And that affects their belief of what they should do based upon if they tend to be more of a people pleasing type personality or not.
So it's game on for influencing the right messaging and combating the wrong messaging. And you just kind of have to assume the wrong messaging is being projected at your kids. And you might say, well, I have a four year old well.
Sorry, it's already been projected.
It's already trying to be projected. And of course, you canceled your Disney Plus or never had it even better. And those kinds of things. You're making those moves. But you know, we need to get way ahead of these things, like we need to really be vigilant about the messaging that our kids see and so forth. Super important. So the final thing is we've got to have purpose and we talked a lot about that. But Philippians 313 is awesome for this. And so brothers, I do not consider that I have made it my own. But one thing I do forgetting what lies behind and straining forward to what lies ahead, I press on toward the goal for the prize of the upward call of God in Christ Jesus. Read that to your kids. Remind yourself of this. Our purpose is not just for our own things, but God is a delightful God. He made, you know, raspberries taste good and things like that because he loves us. So he does want us to enjoy our life in a certain level.
He wants us to enjoy what he created. Right? Yeah. And can I remind you guys that on the big topics, God created marriage and he created the nuclear family. He created that because it's good when he created it, he said It is good.
And it's good to be productive and it's good to.
Yeah, it's good to.
Work, make investments and have it grow and it's good to work hard with your hands. It's good work hard with your mind and a combination of both. These are good things. These are good God. And there is so much opportunity in front. Now, are things more challenging? Sure. But you know what? God's light is going to shine through your kids brightly. But you want them to be confident walking in this world. You want them to be productive and hopeful. A Christian that doesn't look hopeful. They're not going to see God in that believer as well.
Yeah, I think that we need to all take a step back for a moment and just ask ourselves some questions like what have I been focused on? Like if I was one of my kids and I was looking at mom and dad, what would they say has been my focus lately? Has it been rejoicing in the truth found in the word? Has it been really taking every opportunity to be evangelistic in participating in the Great Commission? Has it been being generous or has it been super hyper focused on trying to combat all of the potential things that are happening in this world? And I'm not saying that you don't you need to be responsible, but what I am saying is, what do you what do you think your kids are getting from you? What are they seeing you focus on? And how is that impacting their personal vision of their future?
Hey, we hope this is helpful. Thanks for joining.
Us. See you next time. Hey, thanks for listening to this episode. For more resources, go to courageous parenting and courageous mom for free online workshops, blog posts and best selling courses. Also, we wanted to quickly tell you about our six week online parenting mentor program. Isaac and I created a powerful biblical curriculum. Here's how it works. Each week we release a video with a downloadable parenting packet to make it easy for you to incorporate those teachings directly into your parenting.
This is an incredible self-paced program where we cover everything from obedience training to overcoming mistakes most Christians are making. But more than that, it's a supportive community. You'll have access to our private online group, Live Webcasts, and the courageous parenting text message line where Angie and I can send you weekly encouragement straight to your phone.
If you're interested in joining our next online parenting mentor program, secure your spot now at CourageousParenting.com