It takes more to equip our kids to launch into their future world and stand against the pressures of society. We must orient our lives towards the most important priorities God has set out for us. What naturally happens is a move away from what's most important for the sake of our progressing lifestyle. This will be encouraging for every parent with important reminders of where they may want to recalibrate. 
Main takeaways from this episode:
Don't let your ambition sacrifice your most important mission.

Don't let life distract away from taking your family to Church.

Does your lifestyle leave enough room for the ongoing discipleship of your children?

Are we encouraging anything that could distract our kids from their walks with the Lord?

What do we need to say no to, so that we can start proactively saying yes to what yields more fruit?
Scripture From This Episode:
1 John 2:16 – "For all that is in the world, the lust of the flesh, and the lust of the eyes, and the pride of life, is not of the Father, but is of the world."
Matthew 6:19-20 – "Lay not up for yourselves treasures upon earth, where moth and rust doth corrupt, and where thieves break through and steal: But lay up for yourselves treasures in heaven, where neither moth nor rust doth corrupt, and where thieves do not break through nor steal"
1 Timothy 6:17-19 – "Charge them that are rich in this world, that they be not highminded, nor trust in uncertain riches, but in the living God, who giveth us richly all things to enjoy; That they do good, that they be rich in good works, ready to distribute, willing to communicate; Laying up in store for themselves a good foundation against the time to come, that they may lay hold on eternal life."
Scroll down to see other resources
We Launched New Stores!
If you love what you see, please support the movement by sharing the stores!
The BE COURAGEOUS app→ APPLE or GOOGLE
Some of what's in the app
Is the only place the kid's podcast episode will be moving forward (listen for the important reasons why).
It will also have all of the regular podcast episodes but those will also stay on the current platforms they exist on with no plans to change that.
We will do a monthly LIVE Q&A in the app.
Weekly tips.
There are topic-based discussion groups.
You get your own profile and can connect with others just like FB.
Resources on marriage, parenting, homeschooling, pregnancy/birth, and more.
Powerful community with like-minded believers.
We look forward to engaging with you on the inside!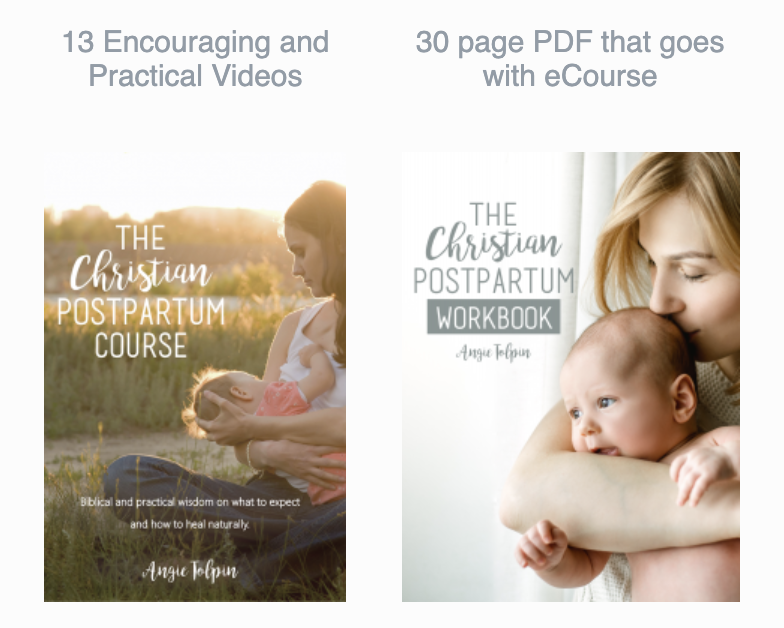 If The Spirit Prompts You to Financially Support
DONATE

, to become a bigger part of shifting the culture of future generations through impacting 1 million families and their legacies. We are in full-time ministry as a family of 9 at home, everything makes a difference. We are a for-profit, for social good organization.
Thank you for being part of this movement to equip 1 million families and their legacies with Biblical truth to raise confident Christian kids in an uncertain world.
Full Transcript:
Note: This is an automated transcript and misspells or grammar errors may be present.
Welcome to Courageous Parenting Podcast, a weekly show to equip parents with biblical truth on raising confident Christian kids in an uncertain world.
Hi, I'm Angie from Courageous Mom.
And I'm Isaac from Resolute Man.
We've been married for 21 years and have seen the fruit from raising our eight kids biblically. Based on the raw truth found in the Bible.
We can no longer let the culture win the hearts of children. Too many children from Christian families are walking away from their faith by age 18. And it doesn't have to be this way. It shouldn't be this way. Join us as we start an important conversation about effective parenting and following. Hey, welcome to the podcast. Hey, guys. So glad you're here. We're talking about don't let your lifestyle hurt your family.
Such a good topic. You guys are probably listening right now going, what does that even mean?
We don't want to hurt our families.
That's right. Yeah. But but sometimes we make choices in our lives. We make decisions or we say yes to things or versus say no to things. And it those those choices that we make can hurt our family.
And sometimes we grow up in a way where we feel like this path is rigid, meaning it's not changeable. And there's this feeling of have two for provision reasons and different things like that. Whereas maybe there are other possibilities. Other possibilities were forced upon us, which gave us really a bird's eye view into how radically things can change for a family. And it's just really, really an incredible thing. So the most important thing is that all of us, regardless of what activities we're doing, what our work is, and these things, is that we're orienting our lives, our leadership and families towards the top priorities. And what are the top priorities when we really get down to it? What is the purpose of parenting? What do you think the purpose of parenting is?
Oh, he just opened a can of worms when he said that and looked over at me. We actually cover all of the the theological look at what the biblical purpose for parenting is in the parenting mentor program. So, hey, if you haven't joined us, we'd love to have you join us for our next program, which starts in a month or so. But in reality, when it comes down to it, we all need to have our lifestyle set up in a way where it's not going to be an opposition against what we are called to scripturally as Christians. Right. I'm assuming everyone that's listening here is a believer, but for for the Christian for the Christ follower, our hearts should be because we love God, because we love Jesus, we want to obey him. Right. That's John 14 says over and over again, If you love me, you will obey me. Yeah. And so as adult Christian Christ followers, we should want to obey God and what his directions are and his word for Christian living and be modeling those for our kids so that hopefully when they are older, they have turned their life over to Jesus as well, and they make choices that are going to reflect that same heart.
Because our purpose in life is at the end of Matthew thinks Matthew 28, which is go and make disciples of all nations. Well, the most important disciples, we are going to influence our own children.
Right? So if we make choices that are going to hurt our relationships with our kids, for example, or hurt the discipline of our kids, right? Like the time that it requires to disciple them, then we need to reevaluate and recalibrate some of our lifestyle.
All think about this because the enemy is using so many more tactics through technology, media and really grabbing the global conversation, if you will, that seeps into all of society around ungodly things and so in traps and so forth. And so it's really important more than ever that we're vigilant in the sense of discipling our kids in discipleship is an event. You've heard us say this before it's got to be woven into the fabric of your parenting and your lives. And so just a couple of things and we'll dive in in a second. But, you know, do you do things come in between you and your family going to church? Is it too tired from the hustle or we can just watch it online.
Or even people like I just even think about like sometimes we get a lot of messages from people who have family members that are unbelieving, right? They'll come to visit during different times of the summer or different things like that. And one of the things that Isaac and I decided many years ago was that regardless of friends or family or just people that were visiting, we were not going to stop going to church for those times. Right.
We go to church every week we possibly can because there are going to be those times where you family is too sick. And so if there's an opportunity to go to church and and we.
Want to want to this is.
A legalistic issue. It's just obedience. It's like God said, don't forsake the gathering. And it's not just about a message. If church is just about a sermon, we are really maybe missing the point. And we've got to be replicating what our kids we're going to do a whole episode on this by moving on, you know, discipleship we talked about or even another one would be sports. The sports overtake take away so much time, effort and things. And I'm for sports, by the way. Angie is for sports. She played sports growing up. But there can become a point where it takes away from what's most.
Important, right? I mean, there there have been many times where like, if our our kids were playing sports, they had tournaments on weekends that would. Potentially take them out of town, away from church, for example. Right. And then, is your whole family going or is half of the family going or like you guys know because you're living it? Right. And so we're going to dive into all these topics. But you guys, we started like just jiving and talking about the topic because we are so excited to talk to you guys about this. But we want to take a moment to say thank you for joining us with this 10 million legacies movement. We have just been felt so supported. We have felt your encouragement along the way. We could not keep doing this without you. Your reviews make a difference. Your comments make a difference. Your messages make a difference. In fact, we would love to hear from you. If you have suggestions of future podcast episodes, send them to us and to us. We would love to. You can email Isaac at Courageous Parenting or Angie at Courageous Mom dot com. And we would love to be able to we just want to keep this relevant and talking about things that are relevant to today. And so a lot of times we're talking about things that we're doing right. And then we also but most of the time we actually talk about things that you guys have sent in. So, so.
And sometimes I know because I remember being on the other side of it in the business world, not doing as the marketplace ministry. But I was in ministry and I remember wondering what ministry people do when they say it's a full time effort and they're working hard. Right. And it really is. There's so much behind the scenes to produce two podcast shows every single week, maintain six websites to launch new products shops. We have two shops Resolute man, courageous mom. We have customer service for products to podcast, questions to social media, daily posts on social media, getting promos out.
Fulfilling book.
Production of all these things, and fulfilling book orders and you know, and then the expense, I mean, just for I'm just giving you guys a real bird's eye view. Just the courageous parenting website is $450 a month just to make sure it runs because it gets so much traffic. The server cost is high. So, you know, we're not complaining by any stretch. I just thought we'd give you a little bird's eye view into it. And we are so thankful because of people purchasing courses, books, the shops and soon to be coffee coming soon at the app community. That's 899 a month but is far more value than that. Promise you it's almost 800 people and beyond all of that stuff helps support the cost of the ministry, but also support our family because it takes full time effort. So thank you. Well, let's dive in.
Yeah, yeah, yeah. And like, you know, Isaac, before we dive, dive in, I just want to say, like, I know that there were times when I was even thinking about running a ministry many years ago, and I had no idea all that it took. And so I had been doing ministry for a while on my own. And it was it was fun and I loved it. I love connecting with many of you moms because I know a lot of you have been following for a long time. But until we started doing this together and you were full time, like there really was a threshold of how much I could do because of costs, because of not having time. So anyway, thank you guys.
So we have three points for you guys. And the first one is ambition. And when I say that word, most Christians probably think that word is a bad word. I actually don't think that word is a bad word. That word by itself is a good word. I want my kids to be ambitious. I want them to be proactive, take initiative, have productive, have goals and work towards them and all of these things. So ambition is not a bad word, but if your ambition sacrifices your number one mission, then it is. And we were just talking about the mission God has for all of.
Us, right. And so on that on the topic of the mission that God has for us all, obviously there are collective missions that we all have. We just want to like overview real quick. As believers, there are a collective missions, right? Isaac talked about the great commission making disciples of all nations, baptizing them in the name of the Father, Son and Holy Spirit. Number two, I would also say, love the Lord, your God with your whole heart, mind, soul and strength. If your life does not provide you time to be able to be in the Word and loving the Lord with your whole mind, heart, soul and strength, there's a problem. There needs to be reevaluation. How can we make there be more time? Right? Maybe it's a conversation because you have little kids where you have to talk to your husband and you go, Hey, I don't feel like I'm in the word. And he's like, I don't either. And then you find a way to make time for each other because it's about wanting to spend time with the Lord. And so there's some collective missions, but then there's also this element of knowing God and making him known to the world collective mission. But then there's unique gifting that God's dispersed among the body. And He has called people to certain ministries, to certain jobs, he's called them to certain vocations. He's called you. He's got you on a mission. There is a purpose that God has put you in, the generation in, the family in. The marriage in the job that you're in for a reason. What is that? Right. What is that? And are you distracted from that and not doing that at all because of other things that you have allowed to seep into your lifestyle that have gotten you kind of off the railroad tracks, if you will?
Yeah. First, John, chapter two, starting in 15, actually do not love the world or the things in the world. If anyone loves the world, the love of the father is not in him for all that is in the world. The desires of the flesh and the desires of the eyes and pride of life. Like I got enough likes on social media and these kinds of things is not from the father, but is from the world. And the world is passing away along with its desires. But whoever does the will of God abides forever. So this is just a friendly reminder to us as well that we don't want to let anything get in the way of the most important thing. It doesn't mean we can't do certain things, although we may audit some of it. Sometimes we do need to prune even good things so our best fruit can become even better. What do we need to prune potentially? So the discipleship of our kids and quantity time with our kids is better. Quantity time is better than quality time.
And can I just say something? You just brought up something. I think a lot of parents or a lot of people believe the lie, that quality time, for example, has to be extravagant. That quality time is going to the amusement park and spending a lot of money in order to do these quality time things. Can I just say that quality time is really having heart to heart conversations with your kids where they're opening up to you and you guys are delighting in each other's company like you're really enjoying one another. And our definition of what quality time needs to be more biblical. Otherwise, we're going to make decisions that actually suck the life out of us, that are going to potentially make us not enjoy those relationships. And so we have to realize that what the world portrays as what is quality and what is best for your kids is often not God's best. It's often the worldly best or the enemies best. The enemy is tempting you to try to keep up with the Joneses or do X, Y and Z. But in the long run, looking back, does that exhaust you? Does that make you regret it? Do you feel like you need a vacation from your vacation like that? That happens when you have made wrong choices, actually, you know, and so I think that we've all felt overwhelmed at times.
I'm just going to say this for a second, because I said the vacation from a vacation, which I've actually said myself, Isaac has too. And I know that especially when you have little kids, it's you do feel that way. You feel that way just doing life. Sometimes I think when you have little kids, it is pretty normal. So I don't want you to feel guilt of any kind and some things you need to prioritize, like going to the family reunion. Yeah, it's going to be hard and you're going to be tired afterwards, but it's worth it for relationships. My point is, though, is are we tacking on extra things that the world is tempting us to do, not that the Lord is asking us to do as an act of service and like flourishing relationships, that those things are sucking us dry of energy. We just need to evaluate that.
I want to take a moment and give you something for free if you haven't got it already. Is the date night one sheet. It is a beautiful document you can download that will have some key questions on it for your date night. Just get in alignment about what's most important for your family. No matter what time of year, it's always important to recalibrate. You can get that by going to Craig's parenting dot com and subscribing to our mailing list. Also, you can get all of our show notes and everything at courageous parenting dot com. And I also just want to share real quick about the parenting mentor program. So many families are being transformed by going through this. It's the six week self paced program with live engagement from us and even direct interaction. So if you want to join us, here's a little bit more about it. You can find out more at courageous parenting dot com.
Steve and I realized that we were getting too comfortable with the world's vision of how to raise our children. But Angie and Isaac have done in creating this is literally phenomenal.
This program provided awesome scripture based teachings and just some really great practical applications.
This class has just really rocked my world. It has given me a vision for not just the different things that we might focus on as parents who are trying to raise our kids biblically, like how our kids are behaving or what we're doing with discipline, but also the things of the heart. We now have a game plan to how we want to raise our children. We have so many answers to the questions that have been in our mind. It's not just these hypothetical situations or it's not just this. Here's what I think you should do. It's. Let me show you where in scripture this is. Do your legacy a favor and yourself a favor and just do it. One of the best things that we've done this year, one of the best investments we've made this year, and I could not recommend it more. We're no longer fearing dark days.
Ahead, but we're so excited to raise the lights to be leaders for the next.
Generation. And I would say to praise the Lord for all you providing out there for your families. Yeah, I think in a lot of families is is the men out there working hard. But I know there's lots of women working hard, too. And whether it's a side hustle to help and or single moms or others. So I think that's really, really amazing. But one thing that you don't want to sacrifice your family for your career, and so where is the line? And only you can decide where that line is. But you have to look in your heart, your hearts, and pray to God and go in my justifying something for a future, I used to do this in a way. I would say things like when my kids, my little my first three were really little, I would say to myself, Well, they're not really going to remember this time. So now is the time for me to dive all in and really build and really save money and hustle like crazy. So that when they do remember and they're older, that I can spend more time with them. The problem is, is we develop habits of working like that and what happens down the road is a new rationale comes and a new rationale comes and a new rationale. So just if this is you make sure you break that cycle so that you don't sacrifice that time with your kids because you can grow to love the hustle and do those things.
And it's okay to enjoy what you do. And I hope you do, actually. Yeah. But regardless, we don't want to sacrifice our families and it would be worth it to actually be not as successful in the world's eyes, but to cultivate and grow seeds of faith in a spiritual sense that is more worth it. Now, I'm not saying you have to do one or the other, because I believe in the genius of the and not the tyranny of the war, a good business book says. But it's really important to at least think about that and make sure we're not going too far on this side of hustle, hustle, hustle. Accumulate things in the bigger, the bigger. And now we have more weight and more debt, and now we have less freedom and even a greater responsibility to make more and more and more. And you get on this treadmill and then you're looking over here and your kids are already 14 and up and you're like, Where did the time go? I need to sow seeds of faith, but it's always easier when the kids are younger.
It's interesting because it's a cycle, right? Like you were talking about habits. And I think that women can even do this too, with the lifestyle choices and how we manage our home and what we buy. When you are talking about accumulating things, that hit me big time. So like I am not a minimalist, but I'm also not. I'm definitely not a hoarder. I see myself as a prudent wife. I try to get sales on things and I we do hand-me-downs, we pass things down. So I will hang on to clothes, for example, or shoes to pass on to the kids. And that can be more things, right? Like think about it where a family of nine kids, like all the things that we could potentially be hanging on to that would require to be taken care of. Many years ago, when I was in the midst of this and labeling boxes of 0 to 3 month boys and 0 to 3 month girls, all the things it dawned on me that I need to be very choosy about the things that I hang on to because I do need to steward the things that I have. Well, and I also there's this deep conviction that if I'm not using it soon or if I may not use it, I should give it to someone who would be using it right now to bless that person. And that truly was like the balance for me actually was Can I pass this along to bless someone right now? And I remember for many years, like we were hanging on to baby girl clothes and obviously our youngest daughter is 17 and a half, so she was maybe seven when I kind of was like, I just don't know if we're ever going to have another baby girl because we kept having baby boys.
And of course, you have a 5050 chance. But there was that temptation in me to hang on to all of her stuff because I wanted so badly to have another little girl. And then it finally hit me after like nine years of hanging on to it. You know what? This stuff is getting so old now. I don't know if other people would even use this if I hung on to it anymore, and so I got rid of it. But the thing is, is if you're not using something proactively, if you're not using it, you shouldn't be hanging on to it because it's just one more thing that's potentially needing to be taken care of, dusted clutter, that sort of thing. And that takes away from the time that you have if. You're taking care of it. That is time taken away from your kids that you can spend with them, discipling them or with your husband or with other people. We have a Bible verse in Matthew, chapter six, verse 19 through 20. That is 21, actually. It says, Do not lay up for yourselves treasures on earth where moth and rust destroy and where thieves break in and steal But lay up for yourselves Treasures in heaven where neither moth nor rust destroys And where thieves do not break in and steal for where your treasure is there your heart will also be.
I love that scripture and I just want to say something real quick because I remember that Scripture being preached to me when I was a new believer, but I was like 25 years old and I had at the time I was in the business world and I had this little BMW convertible, and I used to love taking Kelsie, my oldest daughter, she just turned 22. We would have so much fun together. She your hair blowing in the wind and we'd go on the winding roads and we just have good memories together with that. And but it was a fun car. But, you know, part of it was I went and saw my managers and I would take them and do things and business, hospitality, you know, go golfing, things like that. And that was just part of my life then. And I was coming up and it was a great car. But then I heard this sermon where they used that scripture and then they referenced people with BMW cars. And I just remember going, That is so immature. That is unbelievably untrue. And so when we say that scripture, the unbelievably wrong thing to do would be to judge somebody because of things they own, because that's not what the Scripture is saying at all. The Scripture is saying the heart of the matter, it's okay. God is a good God. He may afford you to have some wonderful things. And friends of yours should rejoice in that, not be competitive about it. We should rejoice for fruitfulness in each other's lives. However, we should also pull each other out of the fire when our hearts are wrong.
Amen. You know, it's interesting because I even think about our sprinter van. So you guys, we have a mercedes sprinter van. Yes, we have a mercedes sprinter. And we love our sprinter van because our whole family can ride in that van and it can't really ride in any other vehicle.
Well, you only have a few options, right?
You have very few options. But let me just tell you this story. So many years ago, we saved up and we got a really good deal on a sprinter van. Really good deal. I think it was like $19,000 or something. And I'm telling you numbers so that, you know, and then when Isaac felt the calling to go into full time ministry, we sold that sprinter van to give our family a three month runway in ministry because we were able to sell it and it could provide for our family. So we drove two vehicles to church together and we sacrificed and we paid more gas. And we we we did all the things because we obviously still had a big family and we prayed as a family that God would provide us with a vehicle that our whole family could ride in, so that we could go on vacations together and only take one vehicle. And the RV, you remember this? And then a few years into doing ministry, we were on our family vacation and the whole family is squeezed into the excursion and we did not fit. I was pregnant, for example, and we were all praying that God would provide. And you know what? One of the kids said, I'm going to pray for a sprinter van.
I think one I think two kids had a double buckle.
It was really rough. Yeah. And so we prayed for the sprinter van, for a spirit van or a vehicle that would fit everybody. And our son found one on Marketplace. And God enabled us to buy this beautiful sprinter van that had been used as a shuttle to church and back by an older lady whose husband was passing. And she sold it to us for 13,000 and 13,500. You cannot even like. Yes, that's how much we got it for, because God is good. So if you see Isaac and I driving around in Idaho and we're in a sprinter van, don't judge. We got that thing for a really good price because God provided.
And I will also say if you bought a brand new one for 70,000 and you can afford it, it doesn't impact the good of your family and it's something useful to you. And it's but your heart is for God and not for things.
Praise the Lord, generous giver.
Yeah, praise the Lord.
So we share that with you guys, because isn't it easy for people to judge things? It's super easy for people to look on the outside and to judge things. Yeah. And I just want to remind you that because I've been reminded gently by the spirit that things don't always they aren't always what they seem on the outside. And so we actually need to spend our focused energy, spending time in the world and, and, and coming before the Lord and saying, search my own heart. Oh, God. And we need to. Be more concerned with making sure that we are making the lifestyle choices personally that are going to afford us the time, which is our greatest commodity, to prioritize the things that we believe God has called us to for us. He's called us to our family. He's called us to our marriage. Yes, we have nine kids. So that is more of a commitment than it is for for parents that maybe have two kids. It is so we are less available to other people. But that's okay. And we he's called us to ministry. And so what are your priorities like? This would be a good time for you to maybe think about this question. If you're not listening with your spouse, go on a date night and talk about what are your priorities, what does God called you to and do you have time for those things? Or is your life so consumed with pursuing things and saying yes to things that maybe are not those top priorities that you don't have time for them?
Yeah, too often we're scared to say no, so we say yes to inferior things and we sacrifice things that matter most. And so it's really important that we really work that muscle of no and we get really good in alignment as a marriage on who are the people we're going to invest in relationship with because we can only spend so much time and and those. What are the activities and is this activity? I know it's fruitful for the one kid mostly other than some of these influences over here. And then if you really think about it, maybe some of the other things, but then you go, but is it fruitful now that we're not eating dinner together most days and that we miss church every once in a while because we're at a game and these kinds of things. And what is this saying to our kids as they're growing up of what our real priorities, the actions, the what we live every single week is what actually shows our kids what is important. It doesn't matter as much what you say. If what you do is different than what you say, what you say doesn't matter at all, actually.
Right then they'll deem you as a hypocrite. I do think that there is this element of needing to realize that there was a time in this world when sports were not in conflict with church. There was a time when they were not and they had success and becoming an idol in enough people's lives to choose sports over going to church on Sundays that it became a thing and it stayed a thing since then. And so if if as believers, that is something that we have allowed even for a season like you guys, we have to understand that what we do is going to leave an impression with our children about our commitment to God, and that will influence their commitment to God and their commitment to his people and his body. And like Isaac was saying before, I mean, we we briefly brought up Hebrews 1025, which talks about not neglecting the meeting and stuff. And we talk more about that in the last podcast, too, actually from a different vantage point. And this is an important thing because when we are going on a regular basis, yes, we are hearing the Word of God and the word of God is good for rebuking and correcting and penetrating.
And it it reminds us of who we are and who God is and and what our mission is here in life. And I don't know about you, but I need that reminder every day. And so I love getting in the word every day. But when we go to church and I hear it, the word preached and God has impressed upon a brother in Christ a different passage of Scripture, and he teaches from that. It is so edifying. It is edifying to see a sister exercise her gift in hospitality. It's edifying to see a brother or a sister exercise their gift in worshipping God and leading everybody to worship and to worship it. The meeting time should be a time where you walk away your fan. Your fan for Christ is is your flame is fanned and you're encouraged and ready to go out and be on mission the rest of the week to be the mom that you know, God's called you to be.
Yeah. So good. I mean, busyness can really get in the way of the top priorities and, you know, so it's just something to think about. I love the scripture in first Timothy 617, it says, As for the rich and this present age charged them not to be haughty, nor to set their hopes on the uncertainty of riches, but on God who richly provides us with everything to enjoy. So everybody listening is like, you know, there's probably a few people that financially would consider themselves rich that listen and then everybody else is probably like, Oh, that's not me. Well, most everybody listening, at least in the United States, probably would be considered rich by somebody listening in a different country. Yeah. Certain countries and so forth. So. We all shake the world and you look at your situation. There's probably a lot of really good situations of people living in homes and and things like that. So. So as for the rich in this present age, charged them not to be haughty. So we're not to be haughty about God's provision, nor to set their hopes on the uncertainty. That's not where our hope is. Right? But what are our actions? Your kids, but on God, who richly provides us with everything to enjoy. And if we believe that and we feel like we need to make some adjustments to how we provide what the work is in the situation with the family or, you know, the standard of living or these kinds of things. Is that preventing you from more time with your kids and these kinds of things is just something to think about because it takes more, I think, to prepare our kids these days to launch into this world.
Super important there to do good. So so moving on here in 18, they are to do good, to be rich and good works. I love how the Bible so well written using the word rich prior in terms of someone with wealth or doing well and then to be rich in good works. You see that? I love the Bible. It's so good to be generous and ready to share that stirring up treasure for themselves as a good foundation for the future so that they may take hold of that which is truly life. So hey, let's just do an audit, you know, maybe have a marriage meeting, date night, date, night in whatever you want to do and just go, what are the things that we're not doing as well as we desire and what is holding us back from the time to do those things? And let's let's be purposeful about the top priorities and the actions within the rhythm of the week that are those top priorities to disciple. Our kids have godliness, a spirit filled home, peace, not a slave to things and things like that. What what needs to shift a little bit to have more of that? Because what happens is we don't even realize it. And pretty soon our life rhythm isn't in alignment with our actual priorities that we actually believe in. And how does that happen? Pressure from the world, pressures from friends and people, pressures from society to do certain things and pressures from your own kids and maybe.
Even pressures from family to I just even think about like now different generations value different things and and being able to separate yourself from that and go, okay, but Abba father is the one that I really care about. And he what he thinks is the most important is what is the most important to me? And finding a strong, confident identity in that and not needing to be a people pleaser. That is huge. I know that that that was huge for me. Just as far as like even saying yes to being a stay at home mom when everyone around me was like, why wouldn't you get a job? And I am so thankful. Now, looking back almost 23 years, I'm so thankful that I said yes to God and did something that was against my nature. That was against what my what I originally had thought my dreams were because my dreams were actually based upon ambition and and different influences, Christian world actually influences. And they were good. Like, I wanted to be a missionary and sometimes that is God's call in your life. But clearly, if I would have said yes to that, I would have been saying no to nine children, grand babies, like a whole lot. And so I'm so glad that God knows better what his will is for us. So our first priority needs to be seeking him in what his will is for us and for our kids and for our legacy. And when we seek God's will and we pray in God's will and we seek Him, he promises that He will reveal to us what His will is. He will make it known to us and you guys. Sometimes that is going to be just a simple adjustment of things. But sometimes God requires us to sacrifice things on the altar. And if the times He does.
And if you're feeling like a big change needs to happen, but you have this feeling and when you talk as a married couple, it's like, well, that seems impossible. Well, this is where your faith starts to grow stronger because it's possible with God if the motivations to create a radical change are for godly reasons, don't you think God's going to get behind that? But He wants our faith. He usually doesn't prove he's going to do something before you take steps towards doing it, if you know what I mean. He wants us to step out in faith, just like in wisdom. Ask wise people around us too. But stepping out in faith. And I know we've had to do that and it's been so amazing for our family. I'm so glad that we have stepped out in faith to do this ministry, for example, and not everybody's call to do a ministry, but what are you called to do and what are things that could. Create some more time and space for the discipleship and relationship building and equipping of your kids for the world they're going to launch into, which is even a lot different than today's world.
And, you know, as we're getting ready to wrap up here, I think that it's worth sharing this, too. I know that there have been different I don't know if it's movements or if it's just passions that people have had on their heart for different things. And I think that it's important that you guys remember what we were saying regarding seeking God's will for your life and for what you're to be doing, what your spouse is to be doing, and the that it would reflect the priorities that God has clearly giving you direction on in his word. I know that for some parents they have this huge desire to not be working, kind of like what Isaac was talking about at the beginning when he was saying that he wanted to work really hard so that he could work less when they were older and work super hard to make money when they wouldn't remember, if you will. Well, they do. They do remember to a certain degree, because their relationships are being built during that time they're being formed. And so, yes, that is the truth, actually. They they are building relationships with you. And so if you're not there to build that relationship, you're going to be stunted in building it, actually. So I know that that might be a hard thing for people to hear, but that's actually the truth. And in addition, it's not actually God's will for people to retire. I don't actually see the the conversation of retiring anywhere in the Bible. And this is an important thing to realize, because this is something that humans made up, because humans desire not to work and to get out of work, but God actually created us for work.
That's one of the purposes He created us all for, was for work and to delight in the work that we do and to do it without grumbling and complaining. And so if we are trying to retire early so that we can just be full time parents, while that sounds all noble from one perspective, it's actually not biblical because then what are those kids going to grow up with? They're going to grow up with parents that are not actually working, and they're going to be in opposition to wanting to work as well. God does not promise us an easy life when we choose Christianity, when we choose Christ, he doesn't. In fact, it's quite the opposite. And one of the things that we want to raise our kids with is good work ethic, and so working and working hard is a good thing. We just need to make sure that our ambition is God's ambition, that it's not preventing us from the things that are a higher priority. So I just wanted to like wrap that up and make sure that you guys know that we're not against people working. We don't think that work is bad. We want people to be working. We encourage, like the Bible even says that it's worse for an unbeliever than for a man not to provide for his family. So that's like a big deal.
We really think it's our job to help people think about things, think about the choices they've made, and sometimes figure out on their own if they need to recalibrate things so that the trajectory of your legacy is more godly and that your kids launch confidently being Christians in a world that hates Christianity in large part today. So thanks for joining us.
See you next time. Hey, thanks for listening to this episode. For more resources, go to courageous parenting and courageous mom for free online workshops, blog posts and best selling courses. Also, we wanted to quickly tell you about our six week online parenting mentor program. Isaac and I created a powerful biblical curriculum. Here's how it works. Each week we release a video with a downloadable parenting packet to make it easy for you to incorporate those teachings directly into your parenting.
This is an incredible self-paced program where we cover everything from obedience training to overcoming mistakes most Christians are making. But more than that, it's a supportive community. You'll have access to our private online group, Live Webcasts, and the courageous parenting text message line where Angie and I can send you weekly encouragement straight to your phone.
If you're interested in joining our next online parenting mentor program, secure your spot now at CourageousParenting.com