Regardless of your past, don't let it be an excuse to not parent Biblically in the present. We all have the same all-powerful father in heaven, the Holy Spirit in us, and the Bible to guide us. But unfortunately, the past often does limit us. Tune in to get a good grasp on this challenge and make sure you are overcoming it. Your legacy is worth it!
Main Points in This Episode:
Will your past be a yoke of bondage or a testimony to the power of God

Be honest about your past and any present negative influences

Forgive your parents, realize they are human

The truth is we have the ultimate father, Abba Father!

We are new in Christ, therefore our past doesn't matter

You can create a new foundation for future generations

Make sure you approach thinking about this with a teachable heart

Is there anything you need to repent to God about?

Get accountability.

Make sure you have a clear vision for your new family legacy.
Scripture From This Episode:
Romans 8:13-17 – "For if ye live after the flesh, ye shall die: but if ye through the Spirit do mortify the deeds of the body, ye shall live. For as many as are led by the Spirit of God, they are the sons of God. For ye have not received the spirit of bondage again to fear; but ye have received the Spirit of adoption, whereby we cry, Abba, Father. The Spirit itself beareth witness with our spirit, that we are the children of God: And if children, then heirs; heirs of God, and joint-heirs with Christ; if so be that we suffer with him, that we may be also glorified together."
Galatians 2:20 – "I am crucified with Christ: nevertheless I live; yet not I, but Christ liveth in me: and the life which I now live in the flesh I live by the faith of the Son of God, who loved me, and gave himself for me."
Joshua 24:15 – "And if it seem evil unto you to serve the Lord, choose you this day whom ye will serve; whether the gods which your fathers served that were on the other side of the flood, or the gods of the Amorites, in whose land ye dwell: but as for me and my house, we will serve the Lord."
Scroll down to see other resources
We Launched New Stores!
If you love what you see, please support the movement by sharing the stores!
The BE COURAGEOUS app→ APPLE or GOOGLE
Some of what's in the app
Is the only place the kid's podcast episode will be moving forward (listen for the important reasons why).
It will also have all of the regular podcast episodes but those will also stay on the current platforms they exist on with no plans to change that.
We will do a monthly LIVE Q&A in the app.
Weekly tips.
There are topic-based discussion groups.
You get your own profile and can connect with others just like FB.
Resources on marriage, parenting, homeschooling, pregnancy/birth, and more.
Powerful community with like-minded believers.
We look forward to engaging with you on the inside!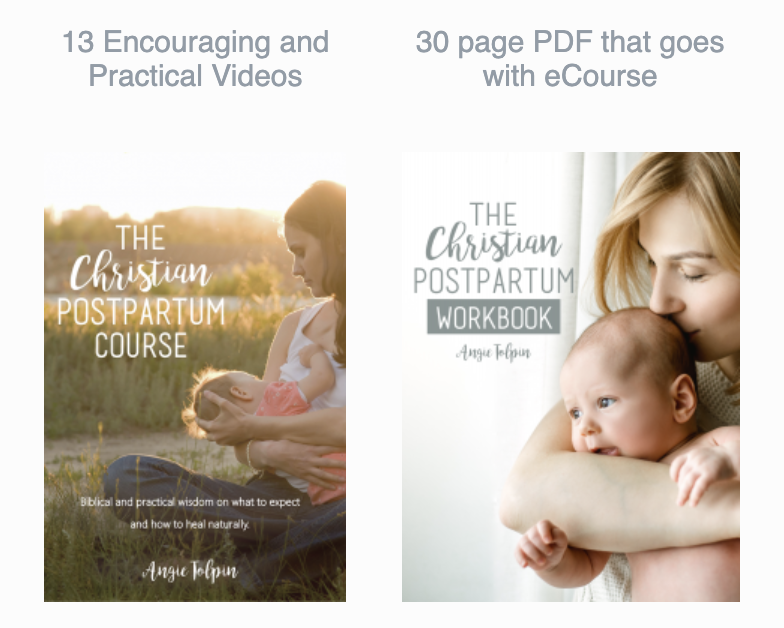 If The Spirit Prompts You to Financially Support
DONATE

, to become a bigger part of shifting the culture of future generations through impacting 1 million families and their legacies. We are in full-time ministry as a family of 9 at home, everything makes a difference. We are a for-profit, for social good organization.
Thank you for being part of this movement to equip 1 million families and their legacies with Biblical truth to raise confident Christian kids in an uncertain world.
Full Transcript:
Note: This is an automated transcript and misspells or grammar errors may be present.
Welcome to Courageous Parenting Podcast, a weekly show to equip parents with biblical truth on raising confident Christian kids in an uncertain world.
Hi, I'm Angie from Courageous Mom.
And I'm Isaac from Resolute Man.
We've been married for 21 years and have seen the fruit from raising our eight kids biblically. Based on the raw truth found in the Bible.
We can no longer let the culture win the hearts of children. Too many children from Christian families are walking away from their faith by age 18. And it doesn't have to be this way. It shouldn't be this way. Join us as we start an important conversation about effective parenting and. Hey, welcome back to the podcast, everyone.
Hey, guys, we're.
So glad you're here. If you're a new listener, welcome. If you've been listening for a long time or one of those people that's proclaimed it out there. We've been listening since episode one. You are amazing.
We just value you guys so much. We have some really fun announcements, actually, right? We're going to share with them about some exciting news that's coming soon.
Yeah, sure. Okay. So courageous coffee is coming soon. We're going to be putting together a launch team. And if you looked at our Instagram or Facebook post recently and courageous parenting, you'll see a picture of the packaging and so forth just to avoid all the questions because they're hard to manage. We will have a decaf option. We will have regular options, obviously, and then whole bean and gram beans. And by the way, all these show notes and everything are courageous parenting. For every episode. We just value so much. There's free resources there. There's also worthy investments for your parenting there and for homeschooling and postpartum and birth and those kinds of resources that are biblically based and people have been transformed by them. Praise the.
Lord. Yeah, it's been awesome over the years. I mean, we've been doing this a while, obviously courageous parenting. We started the podcast like in 2019 and December of 2018, right before 2020. And so we've been at this for a while now, but we have resources that we had developed even before that, right? Like the Christian postpartum course, redeeming childbirth, the homeschool blueprint, which is a course for moms. So if you are looking for encouragement in any of those seasons of life, if you will please go check them out. You can find out about them at courageous mom dot com or courage parenting dot com.
And the Be Courageous app too. That's a community that is so powerful biblical community. Anyways, today we're talking about don't let your past hinder your legacy. We thought that would be such an important, poignant topic since Father's Day just happened. And Mother's Day was just a little ways back. And during those times, we tend to think about our own fathers or our own mothers. Then we reflect on how we're doing as mothers and fathers. And it's just important. We thought we this would be an important message for everybody to hear. That will be encouraging, but also important to be introspective so that you can build a new legacy.
I think a lot of times people don't realize, especially for people who maybe were raised in Christian homes or in families where they believed in God and maybe they went to church even on Easter and on Christmas. And so they thought that their families were people of faith, but maybe would fall into the more nominal category. Right? Sometimes those that next generation rises up and they think that they know how to parent in and what they're doing. Right. I think a majority of people today probably would say, I have no idea what I'm doing, but there are those who can like lean back on their previous experience growing up and go, Oh yeah, I mean, I want to raise my kids like how my parents raised me, but then maybe they're like stuck somewhere in their parenting. They just feel stuck. Like they've come up against a hard cement wall and they need breakthrough and they don't understand why they are struggling so much in this one category, whatever that category is. Right. And a lot of times what it comes down to is that there is some kind of bondage that is there generationally, maybe, maybe not. And we're going to talk about all these different things. And we want to encourage you guys that it starts first with being introspective and thinking hard.
So if you fit into the category of parenting where you go, man, I, I don't know what I'm doing. I, I didn't have much of an example. Maybe you grew up and you didn't have a mom, or maybe you didn't have a dad, or maybe your mom and dad were divorced and you were going from one home to the next. And there's confusion about things regarding how to raise a family of your own. Maybe there was no no Christianity at all. Maybe you didn't know your parents very well. And you want to do things differently with your kids to where you know your kids and your kids know you. Right. I mean, it could be even that which is a lot less dramatic than maybe having lost a parent at a young age or a child having a parent that was MIA even. Right. I know that for Isaac and I, we when we first got married, we for sure were introspective right away and going, okay, what legacies do we want to continue on? What things do we not want to continue? Yeah, and we had to dream together. But Isaac, maybe you want to share a little bit.
Well, I think also maybe there was a legacy of sin in your and your family's past and the lineage and so forth. Maybe they were good Christians, but you just want to change some things. You just want some adjustments. One thing I find that sometimes is a generational legacy is limiting beliefs, limiting beliefs about the power of God. And we don't even realize we have them limiting beliefs about our own potential in this world and capabilities like maybe even just knowing how to use the Bible to teach our kids or to do a daily Bible time or something like that, there could be some limiting beliefs. And we have to remember there's a spiritual battle and the enemy does not want us to lead. Well, so you have the wind of mediocrity pushing against you, which is blown by the enemy. And sometimes we believe these lies about ourselves and maybe our past legacy. Where we come from has also fed some of those lies. So we have to be careful about that because we are a new creation and we don't want to let this be a yoke of bondage that hurts our present and your kids, kids and their kids, kids, future generations. It's a new legacy. And instead, I like how you put this and it can be a new testimony, right?
Yeah. So, I mean, we were even talking about like what myths are out there that potentially limit parents in stepping up to their responsibilities and really embracing or engaging the duty of parenthood, if you will. And sometimes there is a yoke of bondage that has been like ancestral, if you will, or generational. And maybe you're believing lies about yourself and who you are because of sins that your parents even struggled with. And you see your them in you. Right?
Like anger, for example.
Right, exactly. I don't know how many parents come to us. That was one of our most popular podcast for over a year was How to basically rid your home of Anger. Right. And, you know, that would be like a yoke of bondage. That would that would simply be a yoke of bondage where you're a slave to these myths and this lie from the enemy, that you are going to continue struggling with the specific sin, because that's what you grew up with, and that's the only way you know how to react in certain situations.
I think it's motivating when you start to think about realize first of all, that I am continuing something negative from my past and if I don't change it, my kids will likely continue that negative thing into their futures and with their kids and forward. And so I think that's incredibly motivating when we think beyond our current present and to create change. And that really comes to our first point for you guys is that we have to be honest about our past. And while there's good things, probably we need to be honest about what are the not so good things or just things that are neutral, but we don't want to continue for some reason, maybe they're not biblical and so we can really create a new legacy. You have a massive difference. This is you make a massive difference and you have a massive influence. And I think the enemy really wants to discount that in our minds. He really wants to go, No, you don't really matter that much. What you say doesn't really make a big difference stopping these things, you know? So I think we should be really honest about that and we should evaluate the past legacy we come from.
Yeah. And part of that is, again, it goes back to that same terminology that we've said over and over again, which is removing the rose tinted glasses and being realistic, operating in reality. What is the truth about not not your truth, but what is the truth? What is the reality of what you grew up with? What is the reality of what your kids are growing up with? And and then also thinking about like, what is the truth? Which is our second point is actually less about the reality and more about what the truth is about who you are in Christ because of what Jesus did for you on the cross and starting to walk in. And what's amazing about this is it's transformative. This is the testimony part, right? When you start recognizing that how God views you and who you are in him because of what his son did for you, you now like it's all games off, like your new creation and nothing can hold you back. It's absolutely the power of the Holy Spirit in your life.
Absolutely true. But one of the hangups that people have is they perhaps haven't forgiven their own parents or somebody else in their past that is causing them to be stifled in a way. And I think that's crucial, no matter how great your parents were or not great. No, parents are perfect. Are your parents are human beings, you are human beings. And your kids need to understand that, because if they don't, there's this this perfection that is sometimes silently expected, and then there can be disappointment about parents. And I think that it's really important just to realize we have to have grace and we have to forgive. Forgiveness is so crucial. In fact, it's not forgiveness for them, whoever they are. It's forgiveness for you. Because until you forgive, you're still going to be enslaved. Be enslaved? Yeah, it's super important. So you got to forgive your parents regardless to think about is there anything you need to forgive them for them so you can move forward more confidently in raising your own kids, in starting a even better legacy that you really feel the spirit has prompted you and your spouse to do. And so the truth is powerful. You know, Jesus often referred to God as Abba father. He cries out to Abba Father in the Bible, and we are to as well. In fact, some good scripture on this is in Romans 813 through 17 if you're following along.
If not, no worries for all who are led by the Spirit of God are sons of God. For you did not receive the spirit of slavery to fall back into fear, but you have received the spirit of adoption as sons by whom we cry. Abba Father, by the way, in the Bible has an exclamation point and an exclamation point. I think it's important to look at that because that is a just a a earnest desire and respect and love for God, the father. And that is so powerful. And then it says the spirit himself bears witness with our spirit. Wow, that is so cool that we are children of God. So what Jesus did on the cross enabled us to be right with God and have direct relationship with God and God loves us so much. One of the things that's interesting, think about Father's Day is that if you're a parent, right, if you're listening to this, is you understand a love for a child. And it is immense, isn't it? It's like I would do anything for my kids. That's the thought, isn't it? And that's real and it's genuine. And you have this desire for them. Now, think about this. God's love for you is greater than your love for your kids.
Amazing. Think about that for a second.
You're strong. It's a way more strong. Love. God loves you so much. In fact, when we go to heaven, there's a new earth. And God says he's going to dwell with us because he loves us and wants to. He is the ultimate father. And I think that sometimes we can have hiccups with our own parenting if we don't if we give too much credence to the influence of our own parents. Now, that's in the past. Instead, we need that's important, but we need to pay even more attention to God's influence on us in God put His spirit inside of us. And so we need to allow God to communicate with us and to be used by God and to not be stifled by the past, but instead embrace the new creation that we are in that relationship with. Abba Father.
It's interesting. So on Sunday you were teaching on this concept of fatherhood, right? And really, if you haven't had a father in your life, like in a real life tangible experience that you can have that with God, the Father. And you know, as we were talking about and just preparing for this podcast, I think that that is ultimately the life giving. Bread right there like that message that it doesn't matter what has happened to you in the past in the sense that it does not dictate your future because your real father, now that you've been adopted into the family, has a whole new lineage and legacy and inheritance for you.
And I just want to say that again, because it's so important, especially to the dads listening, is that your past is has no bearing and has no qualified excuse for your present. In terms of parenting and leading your family biblically. We all have the same roadmap given by God. Yep, written by God through his people that we have. And we can let go of our hang ups because we have the power of Christ in us. He will help us to do it, but we also need to make decisions. A decision actually means to cut away from people don't actually make very many decisions anymore. They usually respond to circumstances and they're moved around by circumstances and don't even realize it when actually you make a decision as to cut away from. I'm never going back to the previous. Making a new decision. And I'm going in a new direction. And we have the power of God to help us do that. There is no excuse because of our past, no matter what happened. I know this is a hard word for some people, no matter what happened in our past. You need to deal with the past. But no matter what happened, the past is not an excuse not to be there for your kids to parent biblically and to be engaged in an intentional father. And of course, that's true for mothers, too. But I just wanted to speak to the dads out there, and I know that's a deep, heavy message right in your Father's Day. But you know what? If we're going to impact the world, US fathers need to be in the game. We need to be in the trenches. We need to be intentional. We need not hang ups of the past or present with our kids. We don't want our kids to adopt the same legacy negatives that we've adopted if we have and we need to move forward in a more powerful way, God can help you.
Yeah. And so, you know, as we were thinking about this specific concept of like moving forward, regardless of your past, here's a word from Galatians 220 that is super encouraging. It says, I have been crucified with Christ. It's no longer I who live but Christ who lives in me and the life I now live in the flesh. I live by faith in the Son of God who loved me and gave himself for me. That is the most essential thing that we need to remember all the time, regardless of the circumstance, regardless of of potential lies coming at us, that we need to take those thoughts captive. And when it means when we're taking our thoughts captive under the obedience of Christ, what are we doing? We're remembering scriptures such as Galatians 220. I have been crucified with Christ. It is no longer I who live but Christ who lives in me and the life I now live in the flesh. I live by faith in the Son of God who loved me and gave himself for me. You guys, at the end of the day, yes, we want to like Isaac said, you want to heal and deal with your past.
You need to because it's going to make you actually a better person. Actually, it becomes tools. It takes the tests and the hardships, and it turns them into tools. It turns them into testimonies that you then can bring glory to God. Because the truth is, is that you are a changed person, not because of you, but because of what Christ did when He gave himself for you. It's because you are no longer you. You are his ambassador. You are his vessel, his jar of clay, and he is living and active and his spirit is in dwell in you giving you the strength and power that you need, giving you the wisdom to make the decisions like Isaac's talking about, to choose when to cut things off, such as myths and lies, like never go back and believe that lie that maybe your dad told you or your mom told you or your friend told you or your past boss told you. You make a choice. You make a decision to cut off those lies and walk in the truth of what the Bible says about who you are.
Amen. And that enables you to build a new foundation. You have the ability to build a new legacy from this point forward, no matter what's happened so far, it's never too late. But you need to take action. And that's where we're talking. Talk about next some steps, take action. But first, I just want to mention the parenting mentor program for a second. This is the biblical program that gives a foundation for parenting from the scriptures and from our 20 some odd years of experience raising up our kids from one to age, 21 years old. And we are really appreciating the fruit that God has done through our family. And but there's definitely decisions we made. We lay it out there in a framework that's easy to digest and will have a profound impact on your parenting and will likely help with these things we're talking about today. By the way, why do we talk about things that are for sale and things like that? Because we are for profit for social good company. The only way we're able to give the free podcast or any of the free workshops. The other things that we do, all the social posts and everything, is because there's revenue coming in that supports the ministry and our large family. So we're walking by faith every single week and we so appreciate your involvement with that. If you want to join the next Parenting Mentor program, you can check it out at courageous parenting. All right. Back into.
Action. So, you know, as far as taking action goes, a lot of times people don't recognize how powerful the very first action that you need to take is, which is choosing to walk in humility. It's choosing to view yourself. We were just talking about viewing yourself as God does, but also viewing God. In reality, like looking at the scriptures and remembering who he is and then who you are in light of who he is, which should be both encouraging and empowering, but also humbling, right? When we recognize our humanity, our finite, our our our our issues, our hang ups, the sins that maybe we've fallen to, the temptations of right. And recognizing that should lead us to a heart posture of humility. If it doesn't, there's definitely something wrong that we need to, like, really dig into. But I'm not talking about that in depth today. But the truth is, is that all of these things, like if you want to leave a new legacy first, it starts with humility and recognizing that something needs to change. That's really where it starts. Then the second place that it starts is going, Okay, well, I'm not just going to be like broken, recognizing who I really am. And yeah, I'm humbled, but like now I'm. I have broken confidence and I'm not going to do anything.
No, no. Instead, we we have humility, but we have a teachable, malleable heart and go, Lord, you are the potter. I am the clay. Mold me and make me today, right now, in this moment and recognizing that we can we can start over. We can learn new things. So it doesn't matter if you were raised in very precarious situations. Right. And now I get it. Like we listed a whole bunch of different situations off at the very beginning of this. But there's there's so many more you guys. You know what? I'm sure there's somebody listening here who went through the foster care system and had probably a very broken experience. Maybe someone went through the foster care system and was adopted and had a fantastic experience. Maybe some of you were, by God's grace, adopted into a godly family. Maybe some of you were adopted, but not into a Christian family. And maybe there was brokenness and hurt and pain and abuse that followed through that experience as well. Whatever your story is, because there are millions of different kinds of stories, doesn't matter how different your story is. This same message applies to you that we need to remember who we are in Christ, that we are heirs like Isaac Reed and Romans eight, that we are children of God.
Like He read in Romans eight that we are a new creation like we were just talking about in Galatians 220, where we're no longer living. It's Christ who's living in us. And that gives us the ability to make wise decisions when maybe we weren't making wise decisions before. But guys, that humble posture takes us to a teachable place that literally the sky's the limit. That means there are no limits because God is limitless. He can teach us in all things his body, the body of Christ here on Earth. God had a design for people to learn things, and that was through this gift right here, the word of God. Like Isaac was saying, you have the exact same Bible that we have. This is the roadmap, this is the guidebook. This is it. This is all you need. You don't need X, Y, and Z books that are on the the Christian bookstore or the most popular ad that you see on Instagram promoting the next book. You need the Bible. And then God's next step was in Titus when he talked about the older men and women teaching the younger. And what did he say to teach? He told the older women are to teach the younger women to love their husbands and children and be busy in the home.
So you got to find a mentor perhaps, and you've got to look for some godly person that can help you. And she's written on that at Grace Mom dot com many blog posts. You can check that out. But mentorship is super important, really important to pick the right person and pray about it. But also we need to repent. What do we need to repent about? To God that might be blocking us from having.
A teachable.
Heart to heart and to seeing what God's trying to tell us.
Or even being humble, right?
All of those things. And we need accountability that can come from the mentorship and come from pastor. Most importantly, you know, I think that spouses should be holding each other accountable. And, you know, let's lean in and let's have a marriage meeting and talk about these things and go, hey, you know what? How are we doing? Let's let's be introspective. Is there anything from your past that you're bringing in? Is there anything from my past I'm bringing in and coming together with just talking about those things so you can pray about those things. You can start the healing process on those things. You can be introspective about. Do I really need to forgive somebody? You do know that you can forgive somebody without even saying something to them. Like if it's something in the past now it can be healing to. Talk to somebody, too, if you need to. But remember that forgiveness is I am letting something go. I forgive that. It's not.
Maturity.
Hold onto me anymore. I'm not going to think about it anymore. It's not part of my identity anymore. My identity is in Christ. And so that's part of the action, is to really think about those things, to repent, to have teachable heart and get that accountability we think is so important.
Now, the last thing that we want to talk to you guys about is vision. Because the truth is, is that a lot of people, they have a hard time with having vision of where they're going if they didn't have it modeled for them in what it looks like. So if you come from brokenness, whether it's that you don't want the marriage that your parents had and that was all you saw and all of your friends also had came from broken homes and you never really got to see what a biblical marriage could look like. And you're looking at your spouse and you're going, I want things different, but I don't know what I want because I haven't actually seen it up close and personal. I just want to encourage you guys. You need to dream together. You need to have vision together. You need to read the word together. You need to discuss what a biblical marriage looks like and don't allow your past or the past of others. When I say the past of others, I'm talking about your own parents or your friend's parents or whatever.
You don't allow their mistakes that they made hinder your marriage. You own your marriage and there's no blame shifting allowed here because the reality is, is, yeah, we could we could all say, oh, well, all I know is that because that's all I learned. But the reality is, is we all have choices here. And as adults and as people who are new creations, we really have no excuse because if we're living and walking by the spirit, then we have untapped potential in Jesus Christ and in his word. And so, yes, maybe we need mentors. Yes, maybe we need accountability outside of our marriage. But first and foremost, like I was saying, Isaac was saying, you guys have to be talking together, dreaming together, and in choosing to. What is the vision for your family 20 years down the road? 30 years down the road? What about two years? What about six months from now? What is the vision for your marriage? First was the vision for your household. What is the vision for your legacy? Talk about it, right?
Yeah. God is all powerful. He can move through you. Maybe we're just not letting him. Maybe there's something that we talked about here that's going to stir some kind of letting go of the past, not moving forward with something we're currently doing that's harmful to our legacy. Maybe your vision needs to become so clear. What do you want it to look like when your kids launch from your home, when they have their own kids, and when you guys all get together? What does that look like? Do you have a vision for the attitudes, the behaviors, the culture of the legacy? Is it biblical? Are people believers? Do they love one another? Do they have great relationships? Do people want to and can't wait to get back together for whatever festivities they are? You know, is there's this mutual love amongst all of the family, from your kids to their kids and so forth. And you might be thinking, well, Isaac, I have a two year old right now.
Perfect timing. Perfect timing. You guys, I want to share with you from Joshua, chapter 24, verse 14 and 15. It says, Now, therefore, fear the Lord. What do you say? Fear the Lord and serve him in sincerity and in faithfulness. If you have the two year old, just be faithful, be sincere, be genuine, be faithful. Serving God, serving your family is as you as if you were serving God because you are put away the gods that your fathers served, be on the river and in Egypt and serve the Lord. Put it away. It doesn't matter what they did, and if it is evil in your eyes to serve the Lord, choose this day whom you will serve. Whether the Gods of your father served in the region beyond the river, or the gods of the Amorites in whose land you dwell. But as for me, in my house, we will serve the Lord. You need to own it. You make a decision like Isaac was saying, and then you you embrace it. If that means that you're going to be anointing your home, or maybe that means that you're going to have a family meeting and you're going to say, kids. We've screwed up. Forgive us. We haven't been intentional enough with our first love, which was Jesus.
And so there's going to be some changes around here, starting with me, that maybe that's the husband speaking. There's gonna be changes, starting with me. And here's one of the things I'm going to work on. I'm not going to be perfect. I may make a mistake once in a while, but this is my goal. I'm going to work on this. Be praying for me. I'm going to be praying and spending more time in the Word and asking God to help me. Because I want you guys to have a better legacy to leap off of as you build your own legacy someday. And I think that heart to heart with them is wonderful. If your kids are really young, then it's just you and your spouse talking about this. And there's still you know, they don't even really recognize yet that there's been a huge change, although they'll feel it and they'll respond to it very well. Now, don't be discouraged, because sometimes in the short term there's friction when you create change. And I just want to warn you that sometimes the friction and stay the course, make a decision, stay the course, and have the Lord, you know, able to communicate directly with you because you're spending more time in the world. Mm hmm.
Thanks so much for joining us, you guys. I hope that you have been encouraged today. And just remember that no matter what has happened in the past, God has a bright future for you. It just takes being humble, repenting and walking in his spirit and in obedience to his word. Thanks for joining us today. See you next time. Hey, thanks for listening to this episode. For more resources, go to courageous parenting and courageous mom. For free online workshops, blog posts and best selling courses. Also, we wanted to quickly tell you about our six week online parenting mentor program. Isaac and I created a powerful biblical curriculum. Here's how it works. Each week we release a video with a downloadable parenting packet to make it easy for you to incorporate those teachings directly into your parenting.
This is an incredible self-paced program where we cover everything from obedience training to overcoming mistakes most Christians are making. But more than that, it's a supportive community. You'll have access to our private online group, Live Webcasts, and the courageous parenting text message line where Angie and I can send you weekly encouragement straight to your phone.
If you're interested in joining our next online parenting mentor program. Secure your spot now at CourageousParenting.com