There is a lot of influence on your kids by the choice of gifts you give them. This episode dives into thinking about gifts that are useful towards the interests God has given them. But it's not just about the gifts we see, even more, powerful are the unseen gifts we give our kids. Join a lively conversation with practical insights on giving gifts.
Main Points in This Episode:
1. A list of unseen gifts to nurture in your kids
Gratefulness

Genorosity

Faith

Memories/Experiences

Time

Love

Music/Dancing

Laughter

Siblings
2. Gifts to equip
Tools towards productivity

Instruments

Educational resources

Books

Laptop

Counting games…
3. Thoughtful Gifts
Ones that nurture your relationship with them

What matters most to this kid?

What have they really desired?

Give gifts that stir up your kids spiritual gifts
The BE COURAGEOUS app, now in your app store! → APPLE or GOOGLE
Join us and over 600 other Biblically minded Christians so far!
Some of what's in the app
Is the only place the kid's podcast episode will be moving forward (listen for the important reasons why).
It will also have all of the regular podcast episodes but those will also stay on the current platforms they exist on with no plans to change that.
We will do a monthly LIVE Q&A in the app.
Weekly tips.
There are topic-based discussion groups.
You get your own profile and can connect with others just like FB.
Resources on marriage, parenting, homeschooling, pregnancy/birth, and more.
Powerful community with like-minded believers.
We look forward to engaging with you on the inside!
We also Launched New Stores!
Courageous Mom Store: Be Courageous
Resolute Man Store: Resolute Man
If you love what you see, please support the movement by sharing the stores!
Weekly Tip and Date Night One Sheet SUBSCRIBE HERE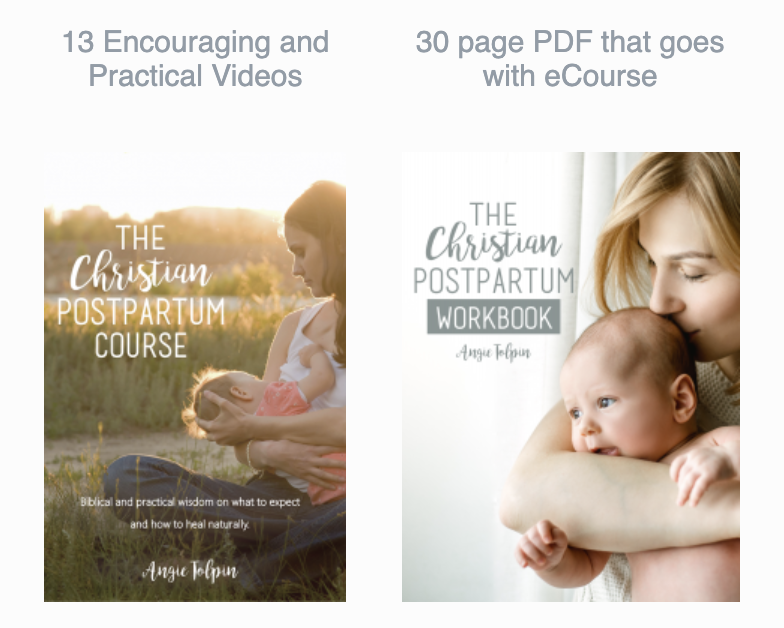 Scripture in This Episode:
John 3:16 – "For God so loved the world, that he gave his only begotten Son, that whosoever believeth in him should not perish, but have everlasting life."
1 Peter 4:10 – "As every man hath received the gift, even so minister the same one to another, as good stewards of the manifold grace of God."
1 Corinthians 12:30-31 – "Have all the gifts of healing? do all speak with tongues? do all interpret? But covet earnestly the best gifts: and yet shew I unto you a more excellent way."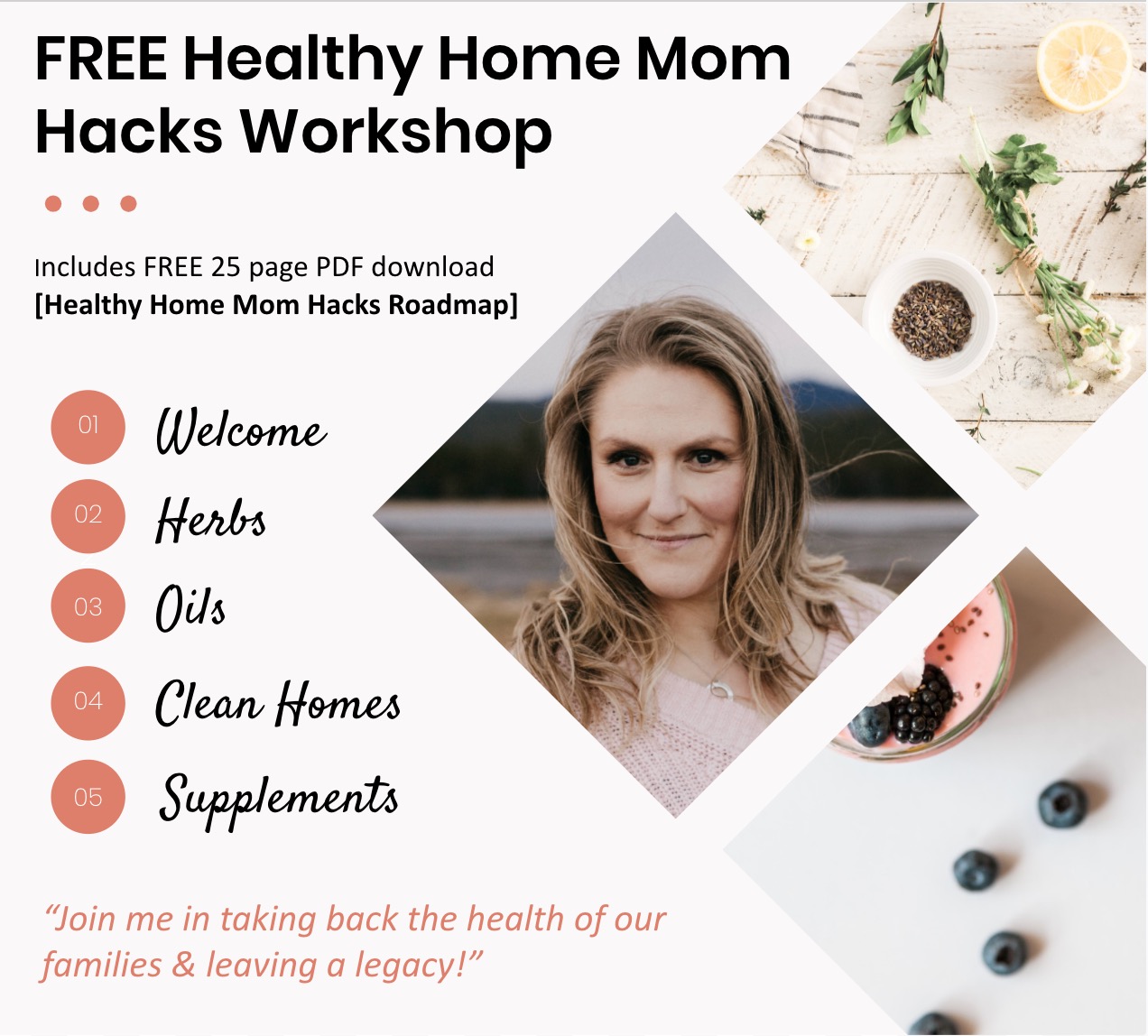 Resources:
Support The Ministry
DONATE

, to become a bigger part of shifting the culture of future generations through impacting 1 million families and their legacies. We are in full-time ministry as a family of 10, everything makes a difference.
Thank you for being part of this movement to equip 1 million families and their legacies with Biblical truth to raise confident Christian kids in an uncertain world.
Full Transcript:
Note: This is an automated transcript and misspells or grammar errors may be present.
Welcome to Courageous Parenting podcast, a weekly show to equip parents with biblical truth on raising confident Christian kids in an uncertain world.
Hi, I'm Angie from courageous
Mom and I'm Isaac from Resolute Man.
We've been married for twenty one years and have seen the fruit from raising our eight kids biblically. Based on the raw truth found in the
Bible, we can no longer let the culture win the hearts of children. Too many children from Christian families are walking away from their faith by age 18, and it doesn't have to be this way. It shouldn't be this way. Join us as we start an important conversation about effective parenting and the fall. Welcome back to the podcast, everyone.
Hi, guys.
We are so excited for this episode.
It's true. We are we actually. It was interesting as we were talking about what we were going to be sharing with you guys today. We had some awesome ideas of some practical tips that we were going to share regarding like productive gifts, gifts and keep on giving. But then as we started planning, it really became more like the Holy Spirit just really impressed upon us that we wanted to talk about the more important gifts that you could be giving your kids, maybe the unseen gifts and stuff like that.
And so whether you've already done your shopping or not, this isn't just about your Christmas gifts for your kids. There's so much more giving gifts that keep on giving. So it really got us put something on Angie's heart in this area. I mean, I'm into it as well, and I think that we should all be thinking about this. In fact, we're going to talk about something that is even inspired us to take some action right now that we haven't. And so a lot of times we're speaking from experience with the Holy Spirit's convicted us to talk about and things we've done. But sometimes there are things that we want to do, too.
That's right. I mean, for us, I know that over the years I've always been into like buying gifts that had a greater purpose when it came to like tools and things like that. And we'll get into that in a minute. As far as like wanting to be making an investment, not be buying something that's literally just going to hold their attention for maybe four days and then they're they're not into it anymore. That seems like a waste of money. It seems like a lacking of stewardship and wisdom in regards to purchasing things or things that break right? And so we've always tried to buy gifts in the past, over the years, primarily. I mean, I'm just we're going to be really blunt and honest like we always are. In the past, I did a lot more of the like gift shopping, whereas the last couple of years, Isaac and I have been really doing that more as a team, which has been super helpful for me because we have so many sons. And as they started getting older, I really needed like input and help in figuring out what would be the wisest thing for them that they would really appreciate, not just now, but in maybe five years from now.
So why don't you just review real quick the agenda? And then I'm going to share a little bit about something new and then we'll dive into it.
That sounds good. So today we're going to talk about gifts that are unseen, which may or may not be what you're thinking about. We're going to talk about gifts to equip and then we're going to talk about thoughtful gifts. And so before we get into all of that stuff, Isaac is going to share a couple of things with you. You want to.
Yeah. So we, as you guys probably know, maybe not. We launched the Be Courageous app, which is an Android and Apple in the app stores right now. It's a small investment monthly about the cost of two coffees if you were to go out at, or maybe less or less per month, and we're putting tons of value in there, there's tons of value already there. All of the kids episodes are now exclusively only in the app, the powerful community. There's already hundreds of biblical Christians in there engaging with each other, answering each other's questions. In fact, we've had Facebook groups and past for the parenting mentor program and so forth, and the engagement was always really good. We've always had success with groups, but for some reason, when it's off of Big Tech and social media, people feel safer and we're seeing we're we're seeing more people responding, more people engaging with each other. It really is blowing us away. It's better than expected the response from people, and it is a haven for Christians to really talk about, you know, how to raise their families. Marriage, parenting, home schooling,
Postpartum and pregnancy. Because as you guys know, I've been a doula for many years and I've written a book on childbirth. We have a postpartum course and so we have a group exclusively for that season of life as well. And it's neat to see people encouraging one another, praying for each other, literally writing out prayers in the comments, things like that, which just
So hey, if you want to check out the app, you could cancel any time. But check it out what's eight? Ninety nine a month? And we're putting as home base of the ministry. We're always going to have these episodes on Tuesdays free always. And you can always listen to them. But if you want to dive in, if you want spiritual community, if you want topic based groups, if you want the private, courageous mom group just for women or the Resolute Man Group just for men, if you want the kids episodes to play for your kids, if you want all the episodes, including these all in one place, they're also in the app.
You know, I was just thinking like, So you guys, if you listen to our exclusive episode that we put out on the changes that we were making and the exciting announcement that we were launching the app and launching our stores and different things like that, we launched that last week. You can go listen to that podcast. But the important thing is that we are really trying to be proactive. So that we are are our ministry, our livelihood and our ability to do what God has called us to and impacting families is not dependent upon Big Tech or social media because we don't know how long we're going to be on there, meaning we don't know if we will ever get deleted or when that would happen. And so we don't want to be caught in a scenario where we're like, Well, now nobody can get a hold of us.
Yeah, I can't tell you how good it feels to have all of our episodes of both podcasts, all in the app. So if anything ever happened, it's covered. By the way, you might be wondering, well, it's in Apple and Android. Yeah, but we also have a web version that's always updated and works almost exactly the same. So should we ever get kicked out of that app stores? It's no big deal, either. So anyways, nothing is completely bulletproof, but I would say it's as bulletproof as you can get, and it's really an exciting thing. So we love engaging in there. We're in their daily. And so anyways, let's dive in. So thanks for being part of everything.
But yeah, so as we start talking about the gifts that keep on giving, one of the things that was it was really, I believe, that God just kind of laid it on Isaac's car right after I was literally writing down on our dry erase board First Corinthians Chapter 12, 13 and 14. Don't worry, I'm not going to read three whole chapters out of the Bible to you right now, but I'm going to just encourage you and exhort you. This is aside from the three main points that we're going to be going into. I was telling Isaac, I said, You know, it's interesting as we're talking about gifts and we're like, we're thinking recalling scripture that we know about gifts that God has given us. And we're like, OK. Obviously, he gave his only begotten son. Jesus gave us the gift of eternal life. He gave us the gift of the Holy Spirit to walk with us and be here guiding us while we are here on Earth. He's given us the gift of each other and the body of Christ, and then he talks about spiritual gifts, right? Which is the three chapters that I was referring to First Corinthians, Chapter 12, 13 and 14. And I want to encourage you if there was something that you studied with your kids during the holiday season, it might be those three chapters in First Corinthians because it's talking about a different kind of gift, a spiritual gift, which don't. We all want our kids to like, experience the gift of salvation, to have a deep walk with Jesus, to know him personally and give their lives to him and want to make him known in the world. And we want to watch them like living their best life, the purposes for which God created them. For that, they be walking in his ways and experience his presence and power in their life, in a resurrection kind of way where they are experiencing the Holy Spirit, move through them, doing things in their weakness by using spiritual gifts that God gave them. Don't we want to see our kids grow up into the spiritual gifts and
Ultimately to glorify the father so more people know his name, right?
It's all about the great commission partnering with Jesus Christ in his spirit and moving forward the kingdom of God. And this is a powerful thing because as our kids are watching Christmas presents, getting put underneath the Christmas tree, like, shouldn't we, as parents also be trying our best to remind our kids that we should always be seeking spiritual gifts? That's what it says here in verse 30 of Chapter 12 of First Corinthians, it says, or in verse 31 says, but earnestly desire the best gifts. And yet I show you a more excellent way. And so he's going over like the body is. Many part has many members, and God has distributed the gifts among the body for the edification of the whole. That's like what this whole section is about. It's about unity and diversity in one body. And then he's like, hold on a second, but earnestly desire the best gifts. And then in verse 13, in Chapter 13, he's talking about love being the greatest gift. So anyway, this is not what our topic of our podcast is all about today, but I just could not not share that with you if that makes sense, because I think that there is an element, especially as our kids start getting older and they've accepted Jesus and they are claiming to be Christians like their focus should not be on the non eternal things.
And just remember, kids are going to be almost as focused as you are on something, right? So how focused are you on Jesus this time of year and they're almost as focused as you are usually? That's right. So not even quite to your level, sometimes. Sometimes the blow you away and they surpass you in their focus and it motivates you. I know that happened with Austin when he motivated me to work out and get in shape, you know, because he was doing so well at that. So kids are amazing in that way. But I think it's a good challenge to think about. Let's go through the unseen gifts.
Yeah. So as we were talking about this, the first point is gifts that are unseen and. There are so many, actually, so again, the topic of our podcast today is giving gifts that keep on giving. And so when you think about gifts that maybe are unseen that you could give to your kids, yes, now during holidays, but also like all throughout their life, giving the gift of gratefulness, giving the gift of generosity. Let me just talk about generosity for a second. That was like a theme that was our family theme for a year.
Yeah, and it really set our family and our family culture on a better
Trajectory, right? Because there was I mean, it wasn't that we weren't generous per say, but there was a it was a good exhortation for all of us to really like focus on that concept of like what is generosity? It's not just with your money, it's with your money, your time, your love, your affection, your faithfulness, your loyalty, your commitments, keeping your word being generous with everything like when you like. Literally, you can think of almost every topic and being generous with that thing, it literally will blow your mind if you just meditate on the concept of being generous with all that God has given you, including assets like time right or love or nurturing things like that. And I know that it changed our kids in a really mighty powerful way that will forever impact them. And so that is a gift that keeps on giving because they will look back on not just that year, but like it's become part of their character now because it's something that we've really focused on. And you could focus on this like for your kids entire childhood if you wanted to. And that would be a beautiful thing. But there are so many other unseen gifts like gratefulness, right? Like, I even think about just we just had Thanksgiving. So verbalizing the things you're thankful for verbalizing thankfulness and gratefulness of friendships to people in your in your life. That's an unseen gift that you can give to people and you never know who needs to hear that. Then, of course, there's the unseen gift of faith. Yeah, it can be seen because it's manifested in the way that our kids live their lives. Yeah, but I just think about like, what a awesome opportunity we have during, like the time that we have our kids in our home to be leaving a legacy of faith with our kids like that sometimes is an overlooked thing. So I could even put this in a different category. Gifts that are
Overlooked. So look for those opportunities to bolster faith in your kids. They might be just getting discouraged about the smallest things, and they need to have more faith that God's going to come through or the things are going to work out. And these kinds of things also memories and experiences. Sometimes we invest a lot in things for our kids. But what is even more important and what they remember are experiences, things parish experiences don't,
And experiences build confidence. They build relationships, they build character that there's so much when it comes to experiences. So like a practical way to apply. This is obviously like, do you want to take your kid on a missions trip? Or maybe you want to do an RV trip as a family and see part of history as part of their education?
I remember the RV trip, the three month one was so important to us. It was like. And I remember OK, and because of a business failure we were recovering from, we didn't have a lot of savings. And so the only way we can make it happen and the time frame was important was to sell things. And so I literally sold all of my guns except for one, but
It was our kids like we
Had. I saw all kinds of things.
And the kids all like they sacrificed and got rid of stuff so that we would have this like nest egg to take on a trip with us so that we could experience memories. It was we could have experiences
Like God will bring this stuff back, whatever we want. This experience is vital and it was a promise, and we're going to follow through on our promise, even if there's some pain involved. And it was so
With all of those things, those experiences that we got to have with the kids much more meaningful to everyone because we had all sacrificed together, whether it was selling a favorite book or toy or just working at the garage sale and checking people out and setting it all up and taking it down. And so there are so many ways that you can go about this, right? But another thing we've done in the past was snowboard passes for the family, and that was a Christmas present for a year. And that was a gift that kept giving throughout that winter where we were able to get exercise together as a family. I didn't, but you did with the kids and build memories being on the mountain together.
So experiences are great, you think? Keep thinking about how about the gift of time? Sometimes we get so busy, especially in the whole. Holidays, it can get so busy, there's this dinner party, there's this next thing, there's this other thing, there's getting the even just the process of making sure we get gifts for people and sometimes we need to slow down. We need to give the gift of time. And this is a season where we should spend increased time with our kids to really focus on the birth of Jesus and the greatest gift that ever existed. So time is so important. Where do you need to spend a little more time? Where does your marriage need more time? Give the gift of time. And sometimes we're so a.d.d.. Everybody is kind of today by looking at our phones and things like that. Where does the phone need to be put away and have undivided time? Super important.
So obviously, other things that come to mind that are gifts that are unseen would be like music and dancing, like laughter. Laughing together, having time to actually sit down and play games together and just laugh and enjoy each other, which takes time like Isaac was talking about. And so there there are so many different things that are like unseen or overlooked gifts. And I just want to encourage you that those are the things that your kids are going to remember so much more than the thing that they got at Christmas. They're going to remember that mom and dad played monopoly and ticket to ride and hearts, and they played code names and they they laughed together and they read the Bible and they sang Christmas carols and they made cookies together and listen to worship music while they were doing it. Those are the kinds of things that your kids are going to remember about the holidays they aren't going to remember. When I was eight years old, I got in my Little Pony like, they're not going to actually remember those things. And so let's focus on trying to be thoughtful and giving the things that they are going to remember that are going to create memories and enhance your relationships. Another thing that is often overlooked and unseen as a gift is siblings. Yes, I said it. One of the best gifts you can give your kid is a brother or sister.
Are you telling everybody to get pregnant?
No, I'm not telling everybody to get pregnant now, but I am saying that. Do your kids appreciate one another? And do they see their siblings as a gift? Do they actually see them as a gift? Do they need to be reminded? Like, Why are you whining and complaining? You have a sibling to play with? That's a huge blessing. That's a huge line of right. However, if you were to, you know, decide that you wanted to give your kid another sibling, yeah, that would be one of the best gifts. I said, throw that in there. We love all the babies, right?
Yeah, I just I was just thinking of your book Redeeming Childbirth. I'm like, I wonder how many more babies are in the world because people read that book. So yeah, if
You don't want, Jesus knows that. But let's move on to the second point, which is gifts to equip. Now, I think that this is one that Isaac could get pretty passionate about. Yeah, this is something that we have done for many years. It kind of started out with me. Like once we started homeschooling, I really wanted to like, kind of, OK, so I'm going to just be really blunt. You know how like, sometimes family members can get gifts and you're like, Oh, why did they spend money on that? We already have one of those or you're you're thinking, Oh, the kids are not really going to play with that very much. And and I know that I'm speaking to the droves of parents out there. I have written blog posts on how to encourage family members and friends to give gifts that are going to keep giving that are really going to be appreciated by the family member, especially the parents, right? And so what I've done over the years is I I have a relationship with my mom where she will ask me now, right? Like, what do the kids need? And to give links to things that are going to be tools that they are going to love, that they're going to use, that they can later show grandma like, look at what I built with this or thank you so much.
I've been needing one of these. And when I started homeschooling, I started looking into like games that taught kids how to count, games that taught kids how to read games that like would teach them something about science or history, or whether it was, you know, a puzzle about the United States to help them remember the geography of our country and the capitals in the states or the geography of the world or like. There are so many different good ideas for educational gifts that you can get your kids, and that was something that I started doing when our kids were really young. But then as I started getting older, we started talking about like, Oh, it would be a good idea, like to maybe get like, I remember with Kelsey, I was thinking she she loves to bake and she when she moves out like she's going to need some baking tools like we should start getting different things like that, and now we have boys coming up.
So I just think it's what an opportunity. If you're going to invest money, think about them. Now, whatever it is that you invest in giving gifts during Christmas to your family and think about it, that amount of money and what could that money be used for the catalyzes a better future for your kids. This is kind of how I think about it is like, OK, if we're spending the money, let's spend it on things they really enjoy but are going to last and can be in the direction of their passions and interests and are tools that help them do the things God is pressed on their heart to do. And so if you sense, even if you have little kids that you have a little engineer mind in your in one of your kids, they're more engineer driven. They love or architect the building things. Then think about tools even in a young age that they can do like some kind of erector set. They can build things or as they get older, they might be actual physical tools like real tools. And if you have a creative kid that's into art, it might be art supplies and those kinds of things to fuel their passions towards. Maybe, you know, three years down the road because you did that. They start selling their art on Etsy, or they start building things for family and friends in the garage. You know, those things are cool. So we're really thinking about that. I'm like, How can we arm our kids with tools and the direction of their passions? And this year we've done that again. We've focused very much on what do they need to further the things they're already doing for older kids and for our younger kids. What can we get them that they really have fun with, but also are our educational in some
Ways, you know, and part of that too. One of the phrases that I heard as a young mom that I've really I've encouraged so many moms with this, but even just talked about this more in depth on our live and our app this last week is that a child's play is as practiced for life. And that concept of choosing and investing in toys that are tools, not just toys and understanding like kids all like Think back to your childhood. Didn't you just want to be older when you were young? Like, kids love dressing up like the construction worker, like the policemen, like the doctor, like the vet, they love playing dress up. They love being big. They always want to do something to help. That is an innate thing in every human being, and it never stops. If you think about it when you were a teenager, you just wanted to be 17 or 18 years old. And then when you were 17 or 18, you just wanted to be in your 20s. And the reality is is we need to both teach your kids to embrace the season that they're in and to be learning and delighting in that time, but also at the same time, encouraging them by giving them the opportunity to be growing and learning and feeling big and doing something productive even when they're little and giving like getting tools that are going to help them to be productive.
Like I remember one Christmas, we got the kids, one of those Melissa and Doug, little sets of mop, broom and little like and they to this day we've had like five kids that have played with that all from the time. They're like three to five or six years old. And we've definitely gotten our money's worth out of that little mop and broom. And part of it was that they just wanted to help so bad. And so having a tool like that and I remember thinking like, that's kind of a silly thing. But but we had visited a Montessori school and they had tools like this that were like little kid people size, but so that they could actually help. And so that were real and productive. So another thing that goes under the gifts to equip section that I think is important to share is instruments. We talked about the gift of music, and sometimes instruments can be expensive and sometimes you have a kid that's just had their heart set on learning how to play a specific instrument, whether it's a guitar or a harp or even drums, right? And it doesn't always fit into a family's budget, but like, really, think about that kid and how they're gifted. And maybe that this is a way for God really to start shining through a gift of leading worship or something that
Maybe that's a thought I wanted to share because people are listening all over the world. Some places in the world you're locked down like churches are closed that still exists out there. And and if it doesn't where you are in the states or other places, well, in the future, there is a high likelihood that home church is the only option for Christians. That is possible and it is it is the truth right now in many countries. And so why not give the gift of music and enable kids to participate in worship as a family? But that might become a useful tool when you guys, if you guys are doing home church down the road.
So I think that's even like one of the things we we did. Music lessons with our older kids for so many years, like 12 years, it was big investment, right? But it's something like for years and years and years, I always wanted to leave a legacy of worship. I've written on that. It was just regardless of if it's putting worship on, I want my kids to be able to worship the Lord. And so sometimes it's a big investment. Sometimes it's small investment. But what can you do? What can you do to help equip your kids so that they can just lead their families, right?
Also, technology, sometimes a laptop is really important to enable someone to further what they're doing digitally like if they're learning how to code or if they're learning how to do Photoshop or graphic designer, they they're prone to that. You can give a tool in advance of them having the skill. That's usually how it works.
That's right.
So you have to be looking for the directions they're going and give tools that might nurture and have that
Blossom and other educational tools. I mean, every Christmas we buy books. That's I mean, books are every year. Throughout the year we're buying books. And so thinking about educational books, I know that our older teenagers are not going to be listening to podcasts. So I'll just tell you what, we bought a couple of our teenage boys a survival guide book, actually, and it's it's very cool. It's very old fashioned, but it teaches them everything on hunting to gardening, to, you know, starting a fire. All the things
Some people are like. I want that book.
I know, right? Well, you just need to go Sportsman's Warehouse, but you know, and then one of our younger kids, we got him a whittling book so that he could learn a little, get ideas for what to whittle because he's really into doing that with his pocket knife. And so, you know, what are your kids already into? And is there a resource, a book? And I really encourage books over anything right now because we don't know if we're going to always have the internet. We don't know if we're always going to have access to books. So having resources on hand that you can have to build your family library or really an investment, a gift that keeps on giving
And for your family too and for each other. Because remember, how often do you google it or DuckDuckGo it
And you don't really want your thinking on the internet a ton anymore, like, but think
About how often you do that. If you actually think about often you do that well, what if you can't do that anymore?
Do you have a book? Yeah, you better
Know you have a book that gives you the answer.
So another thought is just toys that teach, right? Like understanding that a child's play is their practice and that toys teach things. And so being really creative about the toys that you're getting, especially younger kids when you're buying toys like toys that teach toys that are going to encourage their biblical gender roles. Even so, getting little girls baby dolls that they can change their clothes and so that they can kind of mimic mommy if mommy has a baby like I am all about that because it is. Kids are drawn to do the things that God designed them to do. So the third point that we want to talk to you guys about is thoughtful gifts, which we actually have. Like a couple like three questions that I think would be really helpful for you to ask when it comes to thinking about each child and going, OK, how are they wired? What is most important to my kid? What gift would mean the most to them? And it's going to be probably very different from child to child. And so when you ask these different questions and you think about, OK, what are they most interested in? That's a good question. What do I see them doing when they grow up? That's a really good question.
Like I remember when I was 15 years old, I really wanted a hope chest. So I asked for a hope chest because I wanted to be able to antique shop and buy stuff that I would need when I was going to get married, like when I was 15 years old. I like had this ideal early star design in my head, and then as I then I got saved and and I started going on missions, trips and then I thought, Oh, I just want to be a missionary. I don't want to be married and I don't want to have kids, right? And so I actually got rid of my hope chest and I got rid of everything in it. So we'd even have that when we did get married. But when we had daughters, I started thinking about that and I was like, This is actually an important legacy that I would want to pass on to my kids. And so our daughters, like they would babysit and they would nanny, and I would I would encourage them to spend their money that they had worked so hard to make on things that they were going to potentially have into their adulthood, not just right now.
And so, yeah, it was fun to go shopping for clothes and things like that with them and to take them out. But I loved going to antique stores with Kelsey and finding old books she would buy, like old versions of Pride and Prejudice or Shakespeare or different books like that. And and it was always really fun to watch what she would invest in, and she definitely had valued books. Yeah, she valued an old fashioned baking tools and vintage things like that. And that is just it's part of how she's wired and what she prefers, what she likes. And it's pretty cool because she likes making bread from scratch kind of like they did in the olden days, right? And so for her, like getting gifts where it's going to be tools that help her to bake like she loves that kind of stuff. So what is it that your kid that you see them doing when they're older? What gifts can you give them and then do that thing with them? Like, I remember getting Kelsey an apron and some little cookie cutter things, and then we would use those tools and then that helped her to love baking even more. Now she's like a pastry chef intern that just
It's amazing and also give gifts that nurture their spiritual gifts and help them discover their spiritual gifts. And so in first Peter 04:10, it says, as each one of you sorry as each one has received a gift. Minister it to one another as good stewards of the manifold grace of God. So we should really be looking at who are our kids. How is God gifted them and giving them things that help them bring those things out more
Around other people, right? Is stirring up good works in one another, calling out the spiritual gifts in your kids. And part of the way that you can call that out is by giving them a gift that is going to help them in that spiritual gift. Like I even think of like the gift of music, for example, we were talking about this earlier, right? And so if you were to give a child that has the gift of music that just really has this ability to connect with God and lead other people, and they're not shy, they're confident in leading worship and you give them a guitar. Are you not encouraging them in that spiritual gift? Of course you are. And that is a really beautiful thing. What? What about if you have a kid that has the gift of knowledge and you give them books that are going to be tools that they can use to study the scripture, whether it's a concordance or a like the Vine's Bible dictionary or systematic theology or things like that, like when they're teenagers, if they're interested in a specific topic, getting them something that's going to stir up that gift of knowledge or that gift of wisdom, right? And I just think that if we were all to really sit down and evaluate, write, maybe write down our kids names. And this is a good challenge. Write down your kids names and think about the spiritual gifts. That maybe you see in them. Have you called that out and then if you haven't, that would be an amazing gift to give your kid to call out that spiritual
Gift, even telling them why you gave the gift or any a little card. I see that you have this gift, and here's why I gave you this present, right?
You know? I mean, I even did that. Like, maybe this is another podcast, but you guys know that our son got married and I had plenty of gift gifts to get for my future daughter in love, right? That I that we were about to get and we had a bridal shower and then we had the wedding gifts and and I had so much fun. I was searching and searching, like Isaac mentioned before on Google for ideas, and there was literally nothing. And then I just prayed and prayed and prayed and prayed, and I kept looking and I prayed and God gave me really good ideas of things that would be thoughtful, memory making gifts. And then I wrote a card with each one of them that shared, like what I was thinking of when I was picking out the apron or when I was picking out the salt and pepper shakers or just the different tools that I knew that they would need, and I wrote little messages on them. You can do that for your kids. Like how much more special does that make that gift?
And when you get good at giving gifts, then your kids are becoming good at giving gifts, and that's part of their legacy. And this will be passed on in the future as they have kids. So it's just a really powerful thing. I would say Angie's Way more gifted in the gift giving. But but I'm catching up and I've been more into it in these recent years and it's been really fun. And so we hope you take this to heart because it can really have a profound impact on your kids because your kids don't have very much of their own resources, so they're really relying on you to use the resources you do have. Well, so that they can be best equipped and bring joy to them at the same time,
You know, and on that same note, like as far as your kids, maybe not having resources and giving gifts, I would just encourage you to like, come up with some commission jobs around your house that you can give your kids where they can earn some money to, where they can give some gifts to maybe their siblings and or a very dear close friend or something like that. That's special so that you can stir up that generosity in them and it'll mean so much more to them if they've worked hard for that money versus you just coughing up money and giving them money to go shopping with. And so that's something that we've always done. We've always tried to give our kids commission jobs where they were equipped with what they needed to be able to give to other people.
And hey, if you're feeling like, Wow, Christmas is so close, I've already kind of taken care of the gift shopping and I didn't do some of these things. No guilt
Allowed. No, no, no.
No guilt allowed. These are great ideas for every single thing doesn't have to be implemented exactly how we talked about it. You're a unique family, and I'm sure whatever you've done is tremendous and everybody's going to love it. But take these things into consideration. You have a year before next Christmas and you have time before their next birthdays and you can apply this all the time.
Well, and I would also say to I hope that this is an encouraging time to be talking about this because a lot of people are struggling financially right now, whether they've lost a job because of different things going on in the world right now. And maybe there weren't as many resources to buy gifts. So to be really focusing on the unseen gifts or the thoughtful gifts and gifts that equip that then like, actually turn into something that they can use to create something to sell so that they can make money like that is so cool.
And I will tell you, some of our best Christmases were those few years where we had very limited resources and we just reframed it with our kids and that things are going to be a little different in terms of gifts and this kind of thing. But. And they responded so well and your kids are really going to be encouraging with that.
That's right. Well, thank you so much for joining us on today's podcast. We just love connecting with you guys and hope that you have a great Christmas. Hey, thanks for listening to this episode. For more resources, go to courageous parenting and courageous mom for free online workshops, blog posts and best selling courses. Also, we wanted to quickly tell you about our six week online parenting mentor program. Isaac and I created a powerful biblical curriculum. Here's how it works. Each week, we release a video with a downloadable parenting packet to make it easy for you to incorporate those teachings directly into your parenting.
This is an incredible, self-paced program where we cover everything from obedience training to overcoming mistakes most Christians are making. But more than that, it's a supportive community. You'll have access to our private online group, live webcasts and the courageous parenting text message line. Ranji and I can send you weekly encouragement straight to your phone
If you're interested in joining our next online parenting mentor program. Secure your spot now at CourageousParenting.com