It's not an attractive title, but a message helpful for everyone. We have a feeling this one will get shared a lot and want people to get a message regardless of if they listen. Please do listen though as we share the importance of going to church and give ideas of making church a more impactful experience without asking your elders to change anything. This isn't a legalistic issue, it's an obedience to God issue. Share it with others so they don't fall into the pitfalls of so many these days.
Main takeaways from this episode:
What are you sowing for future generations in your family?

God loves the church and so should we.

The purpose of the church.

Church is not: a Bible study, streaming a sermon online, or a community group.

This isn't a legalistic message, it's an obedience to God issue.

Be a part of the solution.
Scripture From This Episode:
Hebrews 10:24-25 – "And let us consider one another to provoke unto love and to good works: Not forsaking the assembling of ourselves together, as the manner of some is; but exhorting one another: and so much the more, as ye see the day approaching."
Acts 2:42 – "And they continued stedfastly in the apostles' doctrine and fellowship, and in breaking of bread, and in prayers."
Colossians 3:16 – "Let the word of Christ dwell in you richly in all wisdom; teaching and admonishing one another in psalms and hymns and spiritual songs, singing with grace in your hearts to the Lord."
1 Corinthians 14:26 – How is it then, brethren? when ye come together, every one of you hath a psalm, hath a doctrine, hath a tongue, hath a revelation, hath an interpretation. Let all things be done unto edifying.
John 14:15 – "If ye love me, keep my commandments.'
John 14:23 – "Jesus answered and said unto him, If a man love me, he will keep my words: and my Father will love him, and we will come unto him, and make our abode with him."
John 14:31 – "But that the world may know that I love the Father; and as the Father gave me commandment, even so I do. Arise, let us go hence."
Scroll down to see other resources
We Launched New Stores!
If you love what you see, please support the movement by sharing the stores!
The BE COURAGEOUS app→ APPLE or GOOGLE
Some of what's in the app
Is the only place the kid's podcast episode will be moving forward (listen for the important reasons why).
It will also have all of the regular podcast episodes but those will also stay on the current platforms they exist on with no plans to change that.
We will do a monthly LIVE Q&A in the app.
Weekly tips.
There are topic-based discussion groups.
You get your own profile and can connect with others just like FB.
Resources on marriage, parenting, homeschooling, pregnancy/birth, and more.
Powerful community with like-minded believers.
We look forward to engaging with you on the inside!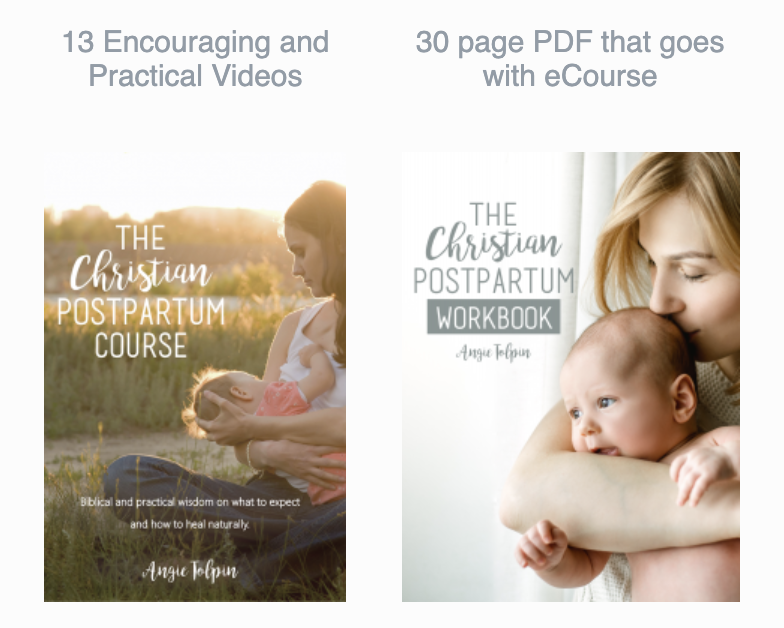 If The Spirit Prompts You to Financially Support
DONATE

, to become a bigger part of shifting the culture of future generations through impacting 1 million families and their legacies. We are in full-time ministry as a family of 9 at home, everything makes a difference. We are a for-profit, for social good organization.
Thank you for being part of this movement to equip 1 million families and their legacies with Biblical truth to raise confident Christian kids in an uncertain world.
Full Transcript:
Note: This is an automated transcript and misspells or grammar errors may be present.
Welcome to Courageous Parenting Podcast, a weekly show to equip parents with biblical truth on raising confident Christian kids in an uncertain world.
Hi, I'm Angie from Courageous Mom.
And I'm Isaac from Resolute Man.
We've been married for 21 years and have seen the fruit from raising our eight kids biblically. Based on the raw truth found in the Bible.
We can no longer let the culture win the hearts of children. Too many children from Christian families are walking away from their faith by age 18. And it doesn't have to be this way. It shouldn't be this way. Join us as we start an important conversation about effective parenting and the following. Hi everyone. Welcome back to the podcast.
Hey, guys.
We're so glad you're here with us. We appreciate you being part of the movement. And today we're talking about going to church. If you've made it this far, you weren't turned off by the title. That's a good thing.
You may be thinking, well, well, okay. So there's a couple of things you can think. One thing you could think is, well, obviously that's like obvious. Isaac and Angie, of course, we need to go to church. Yeah. And we'll get into that. This is actually a very important conversation because of everything that we have all been exposed to and experience in the last three and a half years. But I would say that it's is very important conversation that we need to be having regarding.
Why and even, let's say there's different situations. Let's say you're going to church every week and everything's great there. Well, this is a really important episode, perhaps, for people. You know, we would love it if you shared this episode because church is very important to God and it's important to the edification of families. And it's just a vital, vital thing. And if you haven't been going, you you have your reasons and so forth, let this be an encouragement and contemplation. Sometimes there's marriages, too, where one is really committed and the other is not to being part of God's church. And so I would just encourage you to listen through and and pray about how God would use this.
You know, I would say that a lot of people will listen to podcasts and and watch sermons on TV. And we're going to talk a little about that, about that in a few minutes, more in depth. But if you're listening to the podcast and you're not going to church and you're like, Well, I am, actually, because I listen to sermons and I listen to podcasts that have a lot of scripture in them and things like that.
I'm growing more than when I was going to church. Some people have that feeling inside.
Them, right? That's true. We we hear that all the time, actually. But I would just encourage you to please listen to today's full podcast. It is, I would say, an exhortation, which a lot of people don't understand what that word means. You can look that up in your concordance and maybe look at some verses. You might be surprised to find out that it's actually in the New Testament around 90 times. It's actually a huge function of the body of Christ. And so as a brother and sister in Christ, Isaac and I feel compelled to exhort you to have a habit of going to church. And, you know, for us, this is a legacy movement. You guys know, we talk about the 10,000,000 million legacies movement all the time. Our heart and our passion above all else is that God would be glorified. We are partnering with him in the Great Commission and part of that great commission is disciple making. And so if you are not going to church and being disciples on a regular basis and walking in fellowship with people, that actually breaks our heart and this is a foundational message to leaving a godly legacy. A lot of people say, Oh, I'm raising my kids to be Christians and I want them to know Jesus and be known by him. But you cannot fully experience the body of Christ on Earth, which is a part of the experiencing God, unless you are going to a church on a regular basis.
I'm just.
Going to say.
That. Absolutely. And there's so many things that have happened. The stats out there showing that people that prescribe to believing in the whole word of God is declining just in the last few years. And there's probably because people less people are actually going to church that are Christians and COVID really messed that up and these kinds of things. But, you know, there's future things coming, don't you think, as you think forward for a second, your kids future. That's what we should be thinking about your kids future in ten, 15 years from now when they're making their own decisions outside of your home. Are things going to be easier for Christians or harder for Christians? It's just something to think about. I think probably they're going to be harder in a lot of ways. So, you know, and do we want our kids to go to church? It is really important. It's super shortsighted, actually, if we're not. And let's just see what God says about a Hebrews 1024 through 25 and let us consider how to stir up one another to love and good works, not neglecting to meet together, as is the habit of some but encouraging one another and all the more as you see the day drawing near. So this meeting together is referring to the church meeting.
Right. And so we're in talk about for a second, we will be talking about what is the church. We're going to get there in a minute. But this specific verse, what's interesting to me is that it ends with as the day draws near right or the end is coming is another translation. And this guys look at the times that we're living in. And is there not a devil scheming and evil scheming? To get people to be in isolation. Is there not the temptation to just sit cozy in your home watching a sermon on TV and not actually having to brush up against other Christians and be exhorted, be challenged, be held accountable? All the things that God calls us to that are part of the experience of being in the body of Christ and being a participant. And I just think that there's this element where we need to be careful because this is warning us, do not neglect the gathering is a command that is a commanding declarative sentence. It's not an interrogative sentence that says, Oh, if you don't feel like it, then you can decide if you want to go to church. No, God is literally saying do not neglect the gathering.
Well, some people will say, well, I meet Wednesday with a group of guys or I meet on Saturdays and we go do this with the ladies. And I'm not neglecting the gathering. I'm very social, I'm very networked.
People are believing God and.
Yeah, well, no, there is a difference that is all wonderful. But there is an obedience thing about going to church. What does God think about church? He refers to the church as his bride, the bride of Christ.
And we are to love the bride. God wants the there's another scripture that always comes to mind whenever I hear about or I'm talking to people about the body of Christ on Earth being referred to as the bride. There's a scripture that says that God, Jesus wants His bride blemish free. He is the one who sanctifies us and makes us pure as white, white as snow. Right. We know this. But part of how God does it, how God does that, obviously it is finished. He died on the cross. But the sanctification, the daily, walking it out in life is dealing with our temptation to send our fleshly desires as we are walking in Christian fellowship with other believers. Because God put the Body of Christ here for the edification of the whole. And part of edification is the exhorting, is the accountability that happens when you're walking in close fellowship and you're rubbing up against each other and offense is happening, right? And so if you're not experiencing that, there is an element of refinement that you are missing out on. Yeah, there's an element of refinement your kids are missing out on. There's an element of spiritual growth. Yes, I'm going to say it. Spiritual growth that you are missing out on by not being held accountable, by not being confronted with certain sins or issues that maybe you're struggling with. And that is part of God's process for making his bride blemish free. Yeah, that's actually part of the process. And so if we love God's bride, if we recognize that we are all part of God's bride, then we need to try to do our best out of our love for him to obey what his word says regarding how to be a part of the bride.
Now, you might be saying, Well, I want to blemish free church like the Bible is talking about. I want a perfect church. Where is the perfect church? There isn't one around me. And you are correct. There is no perfect church. And so God knows that. He knows that the people in the church aren't perfect, but they are perfected by what Jesus did on the cross. And so we should not be looking for perfection, but we should be looking for some key things I also agree on. The other point is when you go to a church and you take your family to a church, you're endorsing those leaders to your kids to have influence on your family. So I don't take that lightly. You wouldn't take that lightly. So you do need to align on the things that matter. It needs to be a biblically based church, but some of the other peripheral things shouldn't matter as much like whether we love the sound of worship or not. Shouldn't be the reason why we stay at a church or not stay at a church. There's not going to be a church usually where every single thing is just how you want it.
It's a professional, even like sounding like a professionally recorded worship service, right, that you would listen to on the radio or on a soundtrack or something. And so we just need to realize that like, so when you're choosing a church or when you're going to church, you know, what are the things that really are the close handed issues and then really realistically viewing the things that are open handed issues, treat them like open handed issues is what Isaac is saying. But I think that, you know, on this topic of going to church and we're talking about God's view of church, do you know God loves you? He loves you so much.
Amen.
That he sent his son to die and that he changed people's lives in such a way that they would be. Motivated to want to obey Christ, that they would want to follow Christ and that they would understand the salvation that's in Christ, that they would share it with you so that you too could be saved, so that you too could then go and share it with other people so that those people could come to the knowledge and understanding of Christ, Jesus and His Gospel, and find the free gift of eternal life. That is amazing. That is how much God loves you. Yeah. And the reality is, is that our kids don't fully grasp the immense amount, sheer amount of love and sacrifice that God has given for us to send us his son, to rally all these people, to be the body of Christ on Earth. I just think it's a beautiful thing that that the church is actually called the bride, but it's also called the body of Christ and that they're members of it. That's just a beauty. Like when you think about that, that is like image bearing of Jesus Christ here with us. Right. And so if we are not being a part of it and exercising our spiritual gifts, the church is missing out. Right. But we are missing out. And we are not actually walking and obeying in what God has called us to, in his word, amen.
And we all believe in the spiritual principle of sowing and reaping, right? So what are we sowing? What are we sowing by streaming a sermon?
Yeah, but sowing in our children.
In our children and our legacy in the future where it's really instant gratification. Oh, I like this sermon better. I get more out of this sermon. I stream from the super pastor than I get from my local pastor. And so it's so hard to get all the kids together and everything. And so we make it once a month, but we really watch. We really love this pastor over in this other state. And I would just say that you're sowing something that's not good. And I personally, there's not a legalistic thing here. This is my own opinion. I personally believe that it would be better for a husband who doesn't have the gift of teaching to read Scripture and discuss it with their family. If there's some reason they can't go to church than to stream in in place of church. Another pastor now hey all good during the week midweek other days to stream in and listen to a sermon. It should be added.
For spiritual growth.
We shouldn't be all the weight of being part of a church and going to church shouldn't be on a sermon. And the quality of the oration, it shouldn't be on the worship, in the pleasing ness, the quality of the worship right to our ears.
I mean, Paul even says that he came with with no eloquence in his speech. Yeah, that's written in one of the epistles. And so we need to have an actually a realistic expectation of church and see human humanity right in our church. That's actually encouraging for you. If you're going to a church where maybe the pastor isn't as eloquent or or your kids watch that. Right? And then they go, oh, maybe I could do this someday. But if you are constantly only going to the the the megachurch pastor that's streamed on TV that has thousands of followers, and you're watching them, you're like, Oh, I could never be like that. And you're discouraged. And that actually pushes you towards inaction with your family. Then how helpful is it really? Because the truth is, is that the the Bible talks about how we have the spiritual gifts dispersed among the members of the body for the edification of the whole. And in Deuteronomy, God commands parents to teach their children. So you should be teaching your children throughout the week, right? And so if you're not edified and encouraged to actually be reading the word, when you listen to a pastor like Isaac puts a super pastor, then maybe what needs to happen is less listening to him and more going to a church service where you're going to be encouraged and you're going to go, You know what, I can do this.
But then the the question is probably why. So let's go into that. I want to take a moment and give you something for free if you haven't got it already. Is the date night one sheet. It is a beautiful document you can download that will have some key questions on it for your date night to just get in alignment about what's most important for your family. No matter what time of year, it's always important to recalibrate. You can get that by going to parenting dot com and subscribing to our mailing list. Also you can get all of our show notes and everything at courageous parenting dot com. And I also just want to share real quick about the parenting mentor program. So many families are being transformed by going through this. It's the six week self paced program with live engagement from us and even direct interaction. So if you. Want to join us. Here's a little bit more about it. You can find out more at courageous parenting dot com.
Steve and I realized that we were getting too comfortable with the world's vision of how to raise our children. But Angie and Isaac have done in creating this is literally phenomenal. This program provided awesome scripture based teachings and just some really great practical applications. This class has just really rocked my world. It has given me a vision for not just the different things that we might focus on as parents who are trying to raise our kids biblically, like how our kids are behaving or what we're doing with discipline, but also the things of the heart. We now have a game plan to how we want to raise our children. And we have so many answers to the questions that have been in our mind. It's not just these hypothetical situations or it's not just this. Here's what I think you should do. It's let me show you where in scripture this is. Do your legacy a favor and yourself a favor and just do it. One of the best things that we've done this year, one of the best investments we've made this year, and I could not recommend it more. We're no longer fearing dark days ahead, but we're so excited to raise the lights to be leaders for the next generation.
What is the purpose of the physical church? What is the purpose of a group of believers coming together on a weekly basis? So that is what we're going to talk about.
And in Acts 242, it says and they devoted themselves to the apostles teaching and the fellowship to the breaking of bread and the prayers. So this is pretty clear, like as far as like prescriptive of what some of the things are that we should be doing during the gathering time, which is one of the reasons why a sermon wouldn't suffice.
Right, alone, because there's more. It's a multifaceted experience where humans are together. Do you know, I'm sure you know this, that when human beings get together there and they're standing in front of each other, their hearts actually have an impact being in proximity to each other.
That's pretty.
Cool. So there's some really interesting things about the human body and just being near other humans that is helpful, that is encouraging and obviously encouraging one another. But the apostles teaching, yes, teaching is very important. There needs to be sound. Teaching sound doesn't need to be eloquent, doesn't need to be having an entertainment value necessarily, but it needs to be biblical and it needs to be sound on doctrine. So that's really important. Breaking of bread. What does that quantitate?
I just even think when you're talking about teaching, if I could just back up for a second and second. Timothy, chapter four, you preached on this this last Sunday. Verse three, it says, For the time is coming when people will not endure sound teaching but having itching ears, they will accumulate for themselves teachers to suit their own passions and turn away from listening to the truth and wander off into myths. So and this.
Is.
So much this problem, I believe, occurs more when people are out of fellowship because they can listen to someone who is eloquent, who's claiming to be a Christian. Right. And maybe some things are true, but then there can be a little bit of progressive untruths or maybe some lies from the enemy mixed in with that. And that can be hard for Christians to discern, especially if they're not walking in fellowship with other people where they're able to discuss it, to judge it. And yes, I said judge it because the Bible does tell us in second Corinthians, Paul exhorts Christians and says, you are to judge within the church, just not outside the church. And so a lot of people get that mixed up. They miss that scripture. And so there is an element where we as Christians need to understand that it's actually our job to test the spirits, to be on watch for false teachers. Specifically, if you're listening to a courageous parenting podcast, you're likely a parent. And if you're a parent, then you need to be watching out for false teachers to protect your children from lies, from the enemy, or things that are not actual biblical truth. And so how do you do that? How do your kids learn how to discern that if you're not walking within the fellowship with other people where there is an accountability for that pastor that's standing on the stage because you're actually walking with him in real life. And so there's this element where we need to recognize that this is a temptation. The Bible is literally warning all of us in the New Testament that there is a warning when a time will come, when people won't endure sound teaching.
So we should be doing communion together. Let me ask you, if you're streaming a service, are you leading communion with just your family? Well, that would be good. Do that. But what is even better, what Jesus said is be with each other as often as you're together. You know, breaking bread together is that you do communion. So I think that's really, really important that we're with other families, actually.
And I just think of when Jesus was talking about breaking the bread as far as. Being goes and doing this in remembrance of me and this practice of like constantly remembering what Jesus did on the cross and keeping the gospel the center of your relationship with him, that this is an important practice that we create as a habit, just not just for ourselves, but also that this is something that our kids grow up with so that they then have the habit when they're older, remembering like, Oh wow, I am unworthy of the cross, but wow, Jesus did this for me and he gave me this free gift and how humbling that is. And having a habit of remembering God's sacrifice is huge for the Christian, and we should be doing that on a regular basis so that we don't get tempted to become arrogant or haughty or boastful so that we are in constant. Actually judgment of ourselves is what that specific scripture talks about. We need to judge ourselves before we take communion so that we are not experiencing sicknesses and all sorts of things. You can look that up later. It's in First Corinthians, but there's an element of that. Like when you're taking communion on a regular basis and you teach your kids the importance of communion there, that is an accountability factor for us to make sure that we are in good fellowship with one another before we take it. And if you are walking in a body of Christ, a fellowship of people, not just watching a sermon online, for example, there is an element of that where you need to reflect and go, Hey, am I in? Have I been offended by anybody in this church? Do I need to reconcile with them before I take communion that holds you communion holds you accountable to getting right with your brother? That is a biblical concept.
I will tell you, the drive to church was really valuable. Every time we drive to church because we would go, I would always say, Hey, we're going to do communion. Is there anybody in the car that you need to reconcile with before you take communion? And it was just a beautiful way of any last things from the week that didn't get forgiven or apologized for talked about. We're talked about on the way to church, and that is such a powerful thing. So I think that's really important. And it's one thing when you say it, but it's another thing when the Bible says it and you're going to a body of believers where you're going to take communion together. And that's just a beautiful thing. So, so, so breaking of bread, super important prayer is super important. You know, God listens to our prayers. But when multitudes are praying together, it is incredibly powerful, right? Colossians three, 16, says, Let the word of Christ dwell in you richly teaching and admonishing one another in all wisdom, singing psalms and hymns and spiritual songs with thankfulness in your hearts to God. Right? So here's kind of what's happening in the church mean there's teaching admonishing one another, so there's some correction and encouragement and a loving way in all wisdom, singing psalms. So worshiping the Lord together and hymns, right? Spiritual songs and thankfulness in your hearts to God. There's something about the beauty of hearing other people's voices and worshiping the Lord together. It is really powerful.
Well, it's the. Yeah, it's the saints. Right. And again, it doesn't have to sound like a professional soundtrack because to God's ears, it is like the sound of little kids voices. Raising a hallelujah is like sweet honeycomb to God's ears. And to neglect church is to neglect your children, the opportunity to collectively praise Jesus amongst the body of Christ. How sad is that? Think about that for just a second. To neglect the gathering is to to neglect your children from the opportunity to praise Jesus collectively with the body of Christ, which is something that, by the way, he commands us to I even think of like we were talking about prayer as one of the purposes of gathering together. You know, you can easily be sitting in your home and be praying, right? But even in Matthew 1820, it says when two or three are gathered in my name, I am there in the midst of them. And yes, that's in the conflict and resolution portion of scripture where it talks about going to someone, a brother that has offended you. But this is the thing. Like if you're not going to church and building friendships with other people, then you're likely not rubbing up with people on deep hearted issues where there is potential for offence, for example for sharpening as iron sharpens iron Assam 2717 commands is to write like it literally says to be walking and fellowship with one another because that sharpening, that exhortation is what helps us to grow. And so we are missing out on a huge aspect of, again, how we become this blemish free bride, right? Which is the sanctification that life is. And it's a beautiful, beautiful aspect.
I think sometimes pride can get in the way you start. Just think about the element of, well, I'm growing really well at home and my family's fine. We don't we can't find a good church, so it's not worth the hassle of going. It's not really edifying, even though we visited several churches and so forth. If you if you've decided not to do church with other people, then there's some pride that might be there. And what I mean by that is you might believe you are strong enough and you know, it will be fine without the fellowship, without being amongst believers. And I think that is a position of pride. I think that we should search our hearts on that. And because I actually don't believe that anybody is strong enough not to be part of the church, we it's very hard for us to see when we start to fall off the rails a little bit and we start getting tickling ears and we start finding new truth that's extra biblical and we don't even realize it. We start paying attention to the world a little bit more. There is a recalibration that happens when we're accountable to a body of Christ, when we're going to church together with other people. There's that rubbing of elbows that you're talking about.
Yeah, and I know that some of you listening go. Well, that doesn't sound very happy. That's not a feel good. Like encouragement, experience. Isn't the church supposed to be encouraging and fanning each other's flames? Well, I'm sorry that that is true. Yes, that is one aspect of it. But this concept of like having people love you and stick by your side through the hard trials and some of those hard trials are the refinement of your character. Some of those hard trials are circumstances that we walk through in life because life happens and life is not promised to us as being an easy journey, especially as Christians. But we need one another. We need one another. The Bible says to carry one another's burdens and so fulfill the law of Christ. How can we carry one another's burdens as a body of Christ if we're not even like seeing each other on a regular basis to build that trust to where someone who is burdened is willing to share with you what their burden is like. If you don't know someone's burden, you can't carry it. Am I right? I mean, just think about that for a second, but if you do know someone's burden, you have an opportunity to obey Christ and help carry their burden. However, God would call you to do that, whether that's praying, actually meeting a need or just sitting and listening to them and meeting an emotional need. Right. There's many different ways that that can look. But the reality is, is are we making time for those things, recognizing that those are of eternal value and they actually build treasures in heaven? Yeah, right. Like we need to understand there's this element of choosing between just doing something. Like if you're just watching a sermon online each week because you want to check something off the box, oh, we did church together. And that was the easier way. It was more time efficient. You can justify it any way you want to, but you're actually not going to church.
Here's the thing sometimes we orientate our life in a way to afford not going to church, meaning that we get so busy ramping up to Sunday because we know it's an option in the back of our mind just to not go because we're tired, we've worked really hard, all these kinds of things. And and so we don't go, we're just going to do church from home now. And while I would say there could be a unique situation when that happens, but we need to fight for going to church and we need to orientate our life in a way where we're preparing to go to church, where we're not overdoing it the night before. If that's the if that's the.
Case, we're preparing the night before so that it makes Sunday a more pleasurable experience. Yeah. Like, for example, you guys, this, this podcast is not about home church, but right now we are currently doing home church. And so our family spends Saturday night preparing so that we're not doing all of the cleaning of the bathrooms, mopping the floor like all of that stuff on Sunday morning. Literally, I think there have been maybe two or three times where we had to do some of those chores on Sunday morning and those days I'm way more exhausted. Everybody is.
So we say orientate our life to dedicating Sunday to being part of the believers and going to church and and then hanging out afterwards and so forth.
Worshiping together.
Fellowship, being together. We're trying to experientially do what the Bible says to do when it comes to church. And I think we should do that. And you go, Well, my church has a sermon and we worship and it's great. And then everybody leaves afterwards. Okay, that's fine. But maybe you could cultivate with a group of people doing lunch at your house afterwards or games at the park afterwards with picnic. You know, it doesn't have to be this. Just go hear sermon worship and then go home and everybody's just doing their own thing.
Well and it actually create an incomplete experience. It's just that.
You need to maybe rethink about how you create the experience. At the church you're at without even demanding anything changes at.
Church, right?
You just you'd be the change within a group of people. Right? And watch what God does.
Using your gift of and desire for cultivating stronger, deeper, more biblical friendships where you're at and use the gifts that God is giving you like your home to to bless other people, to edify the church.
And I guarantee you, if your pastors are listening to this, they would be like, amen, amen. Amen. They agree with all this, right? They believe in the Bible. And so the church part at the church is a part of it. But you need to help create the other parts of the if it's missing.
Yes. And so, you know, I even think about the verse that we were just reading, which is first Corinthians 1426. It says, What then, brothers? When you come together, each one has a hymn, a lesson, a revelation, a tongue or an interpretation. Other translations say a psalm and a teaching. Yeah, but this specific passage of Scripture, again, first Corinthians 14, 25, 26. You can go look at that. In fact, I would recommend reading all the way through verse 31 at least, or even longer, but it talks about like different aspects of the church and I am so encouraged by this and you guys should be too, because the concept of going to church, what it does is it enables you to actually participate in using the spiritual gifts that God has distributed to you. It gives other people the opportunity to use the gift that God has distributed to them. Why? For the edification of the whole, this is one other reason why God commands us to gather is so that we, the church, the people, not the building, are actually acting out what God has called us to. We're we're doing the purpose for which He created us. Right. And so the edification you think about, there are people who have an incredible gift of worship and they and praise and they can sing in amazing ways and lead people in worship in that way. That's beautiful. There are other people who have other gifts, like exhortation, like teaching, different things like that. So here's the thing. If you're not going to church, you're likely not exercising your spiritual gift. And what is God? Jesus literally warns us in the parable of the talents, what happens to people who've been given a gift and they don't use it?
He takes it away.
He literally warns us. And so if we are not, this concept of going to church is so much bigger than just one verse in Hebrews ten, 24 and 25. Yeah, it is so much more you guys. There's the concept of sowing and reaping with your kids. If you want a godly legacy, you need to be taking them to church on a regular basis, and you need to be a.
Habit of going. And you might wonder what your spiritual gifts are. Well, that's the place to discover it. And yeah, you might not be standing up or the pastor's giving a sermon and trying to do something that's distracting. I hope you don't do that. But. But you can do things around church with other people. Helping people.
Well, even thinking about like how church because it's the people we're talking about the gathering which is separate from like the church we just called it, go to church because I would say most people understand what that means. That means go on Sunday to church or whatever day that your family is worshipping in an exercise in the Sabbath. And I think that there's this element, though, where we we do all understand that the church is God's body, which is bigger than the building. And we gather multiple times throughout the week, whether that's for like Bible study meetings, mentoring by elders to younger men or younger older women.
Or doing fun things.
Together and productive fellowship, like just even that concept of productive fellowship and walking in each other's lives and you know that so-and-so has a need to put sprinklers in, right? And so people go over and they help put in the sprinklers and you have fellowship together. You're talking you maybe you have worship music going while you're working together. You get the job done faster. There's so many elements of fellowship, it doesn't have to look a cookie cutter way. God is a creative God, and he created unique people to be part of members of one another for for his glory. You guys like how amazing is it when an unbelieving neighbor sees church members going to help pack up and load and move a neighbor? How powerful is it when an unbelieving neighbor knows that their neighbor had a baby and they see a church just every day bring in the meal train? How powerful is that for the unbeliever? It's massively powerful because what they're witnessing is the body of Christ in action. It is the hands and feet of Jesus to day visible to people who don't know God.
And that's sharing the gospel to your kids, to their experientially, seeing what godly people do because they love the Lord and they love each other. And don't we want that? We. I want them to experientially understand how to be part of the body of Christ. And, you know, that is really important by being part of this. Let's talk about what church isn't. I think we kind of did this, but real quick. It's not a Bible study. Bible study. Great. Awesome. That's not church.
Not going to church.
Not going to church. Right. We already talked about this using technology instead of going to church. Right. That's not going to church. Community group. Right. Where it's really social. And we may be reading a book together and these kinds of things.
That's not.
Church. That's that's not church either, although that's really a good thing. And so we just have to let's get our priorities straight. Let's make sure our life actually teaches our kids what going to church actually means. I remember when we were newlyweds, I was a new believer as of about a year, I believe, and I was working the hardest, actually, I've ever worked to this day, actually, on a weekly basis. In fact, unfortunately, I was working every single day for this first about 4 to 6 months of our marriage, and I shouldn't have been doing that. But as a new believer, I was trying to figure things out and I was trying to build a business. There was a real need to work and we never missed going to church. We never miss. You were puking and pregnant. I remember stopping the car so that Angie could puke on the side of the road. And you might be thinking, Isaac, you're crazy. No, it wasn't just me. It was Angie. Like, we were both committed. We're going. It wasn't me pulling Angie.
No, no, it was. It was never a question in my mind. There was never the iota of thought, I'm going to miss church because I have morning sickness. That was not something that the devil was going to have a foothold in. And let me just tell you, like I've had massively hard pregnancies, I'm talking with many, if not all of my pregnancies for a long period of time. And the truth is, is that I believe that God sustained me and he was glorified and he is being glorified in my kids lives and in their relationship with him. Because if I had nine kids, you guys, can you imagine how many years, sheer years our kids would have missed of church if I did not prioritize going to church and being willing to vomit in a bathroom at church? If I didn't prioritize that over, oh, I don't feel good. And so in my mind, like, there's an element where we have to prioritize things and, and I just want to say, like, if you're listening and you're convicted and, and your spirit is going well, that Oh, legalism, that that makes me feel better to say, Oh, that's a legalistic thought, Angie, that makes me feel better. I'm going to call that out as a lie from the devil. That is literally a lie from the devil because the devil wants you isolated. He doesn't want you walking with believers.
You're easier to.
Destroy, you're easier to destroy. God's Word over and over again talks about the importance of fellowship and being in each other's lives and not hiding and walking in the light as he is in the light. What it was for me, you guys, my heart in wanting to go to church, was that just simply that I wanted to I wanted to be among believers. I wanted to sing worship songs to God. I wanted to pray. I wanted to do communion. I wanted to take my Bible and my journal and take notes and learn from an apostles teaching. I wanted it. Why did I want it? Because I loved.
Jesus. Amen.
And that's really what it comes down to. It's a matter of not being legalistic, but it's pure obedience out of love.
Amen. And there were times I would just say, I don't think you mind me sharing. There were seasons where we'd be driving home in the car and you'd be a little bit sad because it was hard to find women to connect with. And you had a difficult time during certain seasons of finding those people. But that wasn't a black mark on God's church. No, that didn't sway our belief in going to church. Have we ever changed churches before? Yeah. With. With serious prayer and prayer and fasting. Not just a knee jerk reaction, not based on our feelings. Yeah, but if there's a real valid reason that it's not good for my family to go somewhere and that's validated. It's not just a feeling or something to do with my own pride or something like that then yeah, we've we've had to do that sometimes. And have we gone a year before visiting different churches? We've gone as much of a year as a year before visiting different churches, but we had a really joyful experience and we kind.
Of it's all about perspective.
It was perspective. And we we met a lot of wonderful people and and we really try not to be too judgy about the churches because always knowing that this is the bride of Christ, right? And there is no perfect church. But we do need to find a place for us and we need to persevere and we need to demonstrate perseverance. And if we can't find a church that's Bible. Leaving near us that we want to do. Well, you know, what they do in China and Iran and these other countries, they sacrifice losing their lives to secretly do church in their homes. Praise the Lord. If you're in America, you don't have to do that. There could be people listening. We have people all over the world, even in China, listening to this somehow and praise God for you guys. Your example of putting church as a priority, even at the sake of losing your not only your life, but your children's lives.
And so that's how much Jesus means to them and that's how much Jesus is supposed to mean to all of us. And I think that, you know, versus chapters in the Bible, like John 14 is one of my favorite chapters. It has been for a long time. But some of the verses in there that just call us to radical obedience in Christ, I just want to share with you in John 1415, it says, If you love me, you will keep my commandments. If you love me, you'll keep my commandments. And again, in verse 21, it says, Whoever has my commandments and keeps them, he it is that loves me and he who loves me will be loved by my father and I will love him and manifest myself to him. I want Jesus to manifest himself to me. Do you want that? For sure. So how does that happen? It happens by loving him enough to obey what his word says and not ignoring scriptures like Hebrews 1025 and 24 and 25 that say, do not neglect the gathering together. Amen. And then I even think of like, you guys have to go read John 14, because there's two other spots in this one chapter where he literally just says, if anyone loves me, he will keep my word and my father will love him. And we will come we will come to him and make our home with him.
So to circle back on the point is, if you can't find a church where you are, think about what's happening in other countries and what they're doing. And then maybe in the freedom of speech that we do have in most places, we open up our homes and we we pray to God that we were part of starting a church. And, you know, I think that there's always a way to do church. And so if we're not maybe we're just not willing to break out of our comfort zone, maybe we're just giving in to our fears. Maybe we're being too judgmental, maybe we're being too prideful. Maybe we're thinking we're too shortsighted and we're just exhausted. It takes a lot to get four kids ready. I go there and, you know, I don't get a ton because I'm bouncing a baby and I hear.
The sermon because there's not a nursing room.
I heard that many times from Angie.
And I mean, there's other reasons, too. Like, I even think of people saying, I'm not going to go because I'm not really going to get anything out of it anyway, or my kids are going to get sick if we go because maybe they get sick every Tuesday. There was a season where that happened right when we put our kids in Sunday school back in the day when our kids were really little and it was like every Tuesday they were sick and I'm like, Are you kidding me? You know? I mean, there's so many things that can be a temptation to pull you away from the habit that God has designed for us, to help us to be walking in the way that He wants us to basic Christian living. We need that kind of accountability on a regular basis in our lives. And I'm just going to tell you that sometimes it is pride, like Isaac was saying, but sometimes, too, it's maybe that we're hiding, we're in sin and we're hiding. And we don't want people to know about the problem that we're having in our marriage. Or maybe we don't want people to know how disobedient that three year old is, or we don't want people to know how cluttered our home is and how we're not a very good homemaker.
Or maybe we have an idol or something extra biblical that we're hanging on to so tightly, and the people at church are just trying to stay biblical and they don't quite agree with the thing you're holding on to tightly. Yeah. And so maybe we need to open our hand and join the Brethren. We don't have to agree on everything. That's never going to happen where you agree on everything. But we do need unity of mind on the things that matter.
And we do need to all agree that we want to be biblical Christians and we want to be obeying God's commands because we love Him and we need to open ourselves up to be used by God to encourage other people to obey His Word better. And we need to be humble enough to receive it when others come to us with Scripture that might exhort us to live better also.
So your legacy is worth it and worth fighting for and being an example for. Even if in that one week it wasn't a great experience for you, you're doing something that will echo into the future and echo into eternity.
Thanks for joining us, you guys. See you next time. Hey, thanks for listening to this episode. For more resources, go to courageous parenting and courageous mom. Com for free online workshops, blog posts and best selling courses. Also, we wanted to quickly tell you about our six week online parenting mentor program. Isaac and I created a powerful biblical curriculum. Here's how it works. Each week we release a video with a downloadable parenting packet to make it easy for you to incorporate those teachings directly into your parenting.
This is an incredible self-paced program where we cover everything from obedience training to overcoming mistakes most Christians are making. But more than that, it's a supportive community. You'll have access to our private online group, Live Webcasts, and the courageous parenting text message line where Angie and I can send you weekly encouragement straight to your phone.
If you're interested in joining our next online parenting mentor program, secure your spot now at CourageousParenting.com