Could 2020 be a year that shook Christians in a major way by having to think through how to handle and respond to so many new things in their relationships? We are hoping and praying that this is building momentum for 2021 to be the year that believers are more willing to reject passivity, stand for truth, and lead unapologetically for the purpose of the Gospel. But how do we do this well when there's increasing conflict around us? The Tolpins address this and more in this episode. This will help you navigate the stormy waters of relationships in uncertain times.
In This Episode We Cover:
Is being fully you, new?
How to stand for truth in boldness and love
The importance of discernment and not having pride
What limits your freedom to be yourself?
Weekly Tip and Date Night One Sheet SUBSCRIBE HERE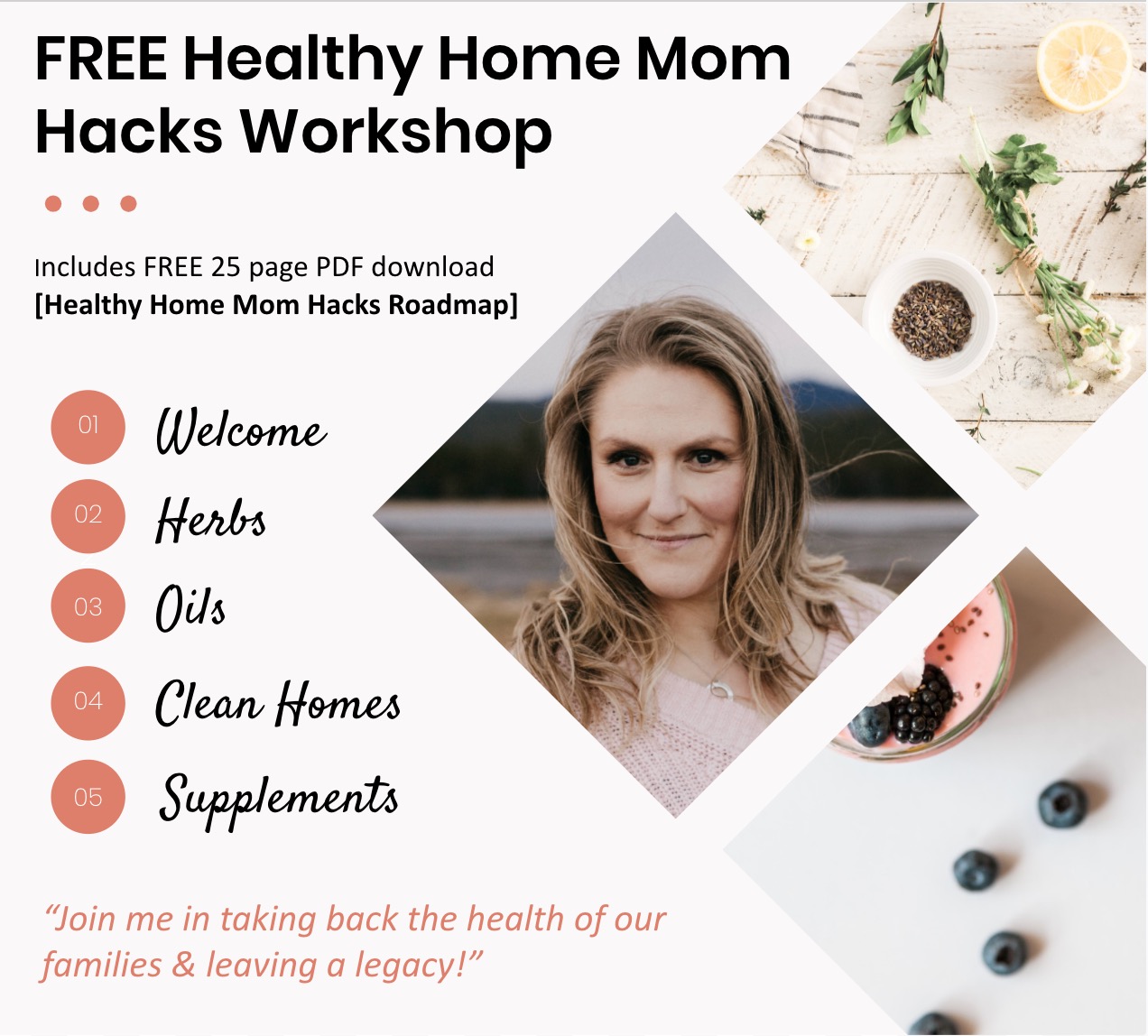 Scripture In This Episode:
1 Corinthians 9:19-23 – " For though I am free from all, I have made myself a servant to all, that I might win more of them. To the Jews I became as a Jew, in order to win Jews. To those under the law I became as one under the law (though not being myself under the law) that I might win those under the law. To those outside the law I became as one outside the law (not being outside the law of God but under the law of Christ) that I might win those outside the law. To the weak I became weak, that I might win the weak. I have become all things to all people, that by all means I might save some. I do it all for the sake of the gospel, that I may share with them in its blessings."
Matthew 5:13 – "You are the salt of the earth, but if salt has lost its taste, how shall its saltiness be restored? It is no longer good for anything except to be thrown out and trampled under people's feet."
Acts 4:8-13 – "Then Peter, filled with the Holy Spirit, said to them, "Rulers of the people and elders, if we are being examined today concerning a good deed done to a crippled man, by what means this man has been healed, let it be known to all of you and to all the people of Israel that by the name of Jesus Christ of Nazareth, whom you crucified, whom God raised from the dead—by him this man is standing before you well. This Jesus is the stone that was rejected by you, the builders, which has become the cornerstone. And there is salvation in no one else, for there is no other name under heaven given among men by which we must be saved." Now when they saw the boldness of Peter and John, and perceived that they were uneducated, common men, they were astonished. And they recognized that they had been with Jesus."
2 Timothy 1:6-7 – "For this reason I remind you to fan into flame the gift of God, which is in you through the laying on of my hands, for God gave us a spirit not of fear but of power and love and self-control."
1 John 2:15 – 28 – "Do not love the world or the things in the world. If anyone loves the world, the love of the Father is not in him. For all that is in the world—the desires of the flesh and the desires of the eyes and pride of life—is not from the Father but is from the world. And the world is passing away along with its desires, but whoever does the will of God abides forever. Children, it is the last hour, and as you have heard that antichrist is coming, so now many antichrists have come. Therefore we know that it is the last hour. They went out from us, but they were not of us; for if they had been of us, they would have continued with us. But they went out, that it might become plain that they all are not of us. But you have been anointed by the Holy One, and you all have knowledge. I write to you, not because you do not know the truth, but because you know it, and because no lie is of the truth. Who is the liar but he who denies that Jesus is the Christ? This is the antichrist, he who denies the Father and the Son. No one who denies the Son has the Father. Whoever confesses the Son has the Father also. Let what you heard from the beginning abide in you. If what you heard from the beginning abides in you, then you too will abide in the Son and in the Father. And this is the promise that he made to us—eternal life. I write these things to you about those who are trying to deceive you. But the anointing that you received from him abides in you, and you have no need that anyone should teach you. But as his anointing teaches you about everything, and is true, and is no lie—just as it has taught you, abide in him. And now, little children, abide in him, so that when he appears we may have confidence and not shrink from him in shame at his coming."
1 Corinthians 16:13 – "Be watchful, stand firm in the faith, act like men, be strong."
Luke 6:27 – "But I say to you who hear, Love your enemies, do good to those who hate you,"
Resources:
Support The Ministry
DONATE

, to become a bigger part of shifting the culture of future generations through impacting 1 million families and their legacies. We are in full-time ministry as a family of 10, everything makes a difference.
Thank you for being part of this movement to equip 1 million families and their legacies with Biblical truth to raise confident Christian kids in an uncertain world.
Full Transcript:
Welcome to Courageous Parenting Podcast, a weekly show with parents with biblical truth on raising confident Christian kids in an uncertain world.
Hi, I'm Angie from Courageous Mom, and I'm Isaac from Resolute Man. We've been married for 21 years and have seen the fruit from raising our eight kids biblically. Based on the raw truth found in the Bible, we can no longer let the culture win the hearts of children.
Too many children from Christian families are walking away from their faith by age 18. And it doesn't have to be this way. It shouldn't be this way. Join us as we start an important conversation about effective parenting in a fallen world.
Hey, everybody, welcome to the podcast.
Hey, guys, we have another topic we think will play off of the previous couple. If you listen to the last two on civil disobedience and you know what to do about church if it's closed and how to run a home church if you need to, and all these different things, this is going to be a perfect fit in with that, but also stands alone, of course.
That's right. So today we're going to talk about handling disagreements in conflict the uncertain times bring.
Because obviously, if your standing for truth and we're increasing uncertain times and your standing for freedom and standing for the rights you've been given in that God gives us to preach and share the gospel and so forth, then that's going to create some friction potentially.
That's right. So we've actually had a lot of people reach out asking about questions that are similar to this kind of topic, like what do you do when you don't see eye to eye with family? What about friendships? I'm finding that my friendships are changing. Even some pastors are are realizing that some of their core people are not necessarily the same core people. Right.
And so there's a reality where we've talked about this just in going through life.
Charles, you find out who your real friends are when you walk through the hardest, darkest days and trials. Right. And the truth is, as we know, we live in a blessed country, America, Americans. We are blessed. We've been blessed with a lot more freedom than a lot of people experience. And so for some people, what we're experiencing right now as a country, even though this is a global thing. Right in today's podcast is relevant to people no matter where you are. The reality is that some people are actually experiencing their very first trials ever or conflict for the first time ever on a really intense scale because certain kinds of conflict.
Yeah. Where you're making a decision to wear a mask or not, you're talking about if you're going to get vaccinated or not or, you know, you might be feeling this conviction to go to church, go to church, or be more vocal about politics or to have an opinion about what you think is happening on a deeper level globally, political, geopolitically, relationships between different countries and all of these different things.
There's so many topics. Even the topic of the election is a big deal right now. Right. That can potentially cause conflict. There are so many issues just today that are right in our face all the time. Our actions speak louder than words. And so sometimes just by way of how we are, if we go to a grocery store unmasked or depending on where you are, that could cause conflict. Right. Or if you are wearing a mask, I mean, literally, there's just actions will cause conflict, words, conversation.
So I think in the past it was a little easier for Christians to kind of, you know, maybe not be out of the world, but be in the world and kind of float in a way where they can be diplomatic and agreeable no matter what. I'm not saying we should be that way, but I'm saying it used to be easier to do that. Yeah. And now it's just not easy to do that.
Well, I think that a lot of people are being challenged with what they believe for the first time. I mean, let's just face it. None of us know exactly what's going to hit us in three months from now. Right. And the fact about the fact of how fast covid came on. Right. And then all of a sudden shelter in place came on proves that. I don't think people necessarily all saw that coming months ahead of time or even a year. Right. People are starting 20, 20, and they're talking about their word of the year. Right. And so it's kind of fun to play it out.
Know this a scenario could happen in this scenario can happen. I got to tell you, my A and B, I think I did maybe in a previous episode, maybe five weeks ago. But but it's interesting to play that out and to see and connect the dots and and look at what's happening and have a biblical perspective on things.
So the thing that we want you guys to be evaluating right now is this concept of all of these different issues that are potentially happening right now in your world and that are affecting your relationships. How are you doing at handling disagreements with people in your life, whether that be family or friends or co-workers or neighbors or whatever? Right. Because that's what we're going to be focused on talking about. We're going to be diving into about, I don't know, six or seven different scriptures to give you guys some encouragement. And we have an agenda of four main bullet points. So do you want to just hit what the agenda is?
Let's do it. We're going to the first one is talking about you for a second is being fully you knew.
And so we'll talk about that and will challenge us. You everybody on this topic. OK, how to stand for truth and boldness.
And love, what does that balance, what does that look like?
And it's hard for certain personalities more than others.
The importance of discernment and not having pride, why that's so important?
I need to hear that one super important. I always any time the word pride is involved, that's something that's just a good refresher for me. Honestly, it's super important what limits your freedom to be you.
So interesting stuff, right, so we're going to dive into a lot of stuff within that before we dive in. We are so thankful you're part of the one million Legacy's movement. We just surpassed one million downloads.
It was our two year anniversary million downloads. I can't believe we hit that on our two year anniversary. It's like, that's crazy.
This is his ministry. Yeah, it's pretty. Told us to do it, in fact, very directly by closing some serious doors.
It was very challenging. We're going to write that in the email that comes out. Actually, some of you, if you haven't already subscribed, might miss this email box is going out soon, but we're going to tell our story a little bit. Maybe we'll resend it later this week, because I think it's important. Everybody knows that. For example, I don't know if you guys know this, but we didn't have a mic. So, friend, give us the mic because of something we just went through. Actually, he loaned it to us and the equipment originally, and then we didn't have a table to put the mic on.
So I went outside and I grabbed a log. It was a stump, a stump that was cut. It was a cut.
And I cleaned it off and I put it right is actually giving him money for a coffee table for a little table. And that just stayed there for a long time. Look, look.
Yes, we shot our podcast from our from the baby's room, which was like a den slash baby's room attached to our bedroom.
And we did a Kickstarter campaign to raise funds so we could live what we're trying to ramp up the ministry God's called us to do. And it completely failed. And people some people would go out that some people will go, well, there wasn't that a sign maybe that that's not where you're supposed to do?
Well, I think we are many people had challenges and they think that's from God telling them not to do something. Sometimes that can be true. I have found usually that's not true.
Usually it's spiritual warfare and it's a resistance or it's just not the way he wants to do it.
He wanted to do it by blessing right away. The first month, the podcast had ten thousand downloads.
And the very first, you know, it's interesting thinking about that Kickstarter to like that was to provide for our family because we had no income coming in because our income was being withheld right before we sold business stuff. And and because that was withheld, that was a huge motivation for a dream that we had ministry wise that we were going to do. But we foresaw in the future, which was to create the courageous parent mentor program. Yeah, but there was more of an urgency so that we could continue doing ministry to get that done so that we could actually do ministry, you know what I mean? And so it pushed us to get it done faster than we hustled late into the night.
We'll share more in that email. But that's not what this episode is about. But we do thank you for your support.
If you've shared something on social, if you've listened, if you've written us a comment on iTunes or elsewhere, we read all of them. If you giving us a five star review on iTunes, that really helps the main engine, 84 percent of downloads come through iTunes. So that really helps it there. So we're just so thankful for all that. And if you've purchased any of our programs, the homeschooling blueprint, the friendship course encourages mom to the part time course, part time course to the parenting mentor program. Did you know I got to wait for the email? Maybe I'll just tell you, over 2000 people took courses just incredible this year that we're finishing right now. So 2020, it's incredible. And we gave a ton of them away. I'll share those. So yes, in the email, but we get a ton of them away. Right. When covid hit, we just started making things free for people that couldn't afford it and people seriously took us up on it and we're so glad they did it. So cool the back. So you're supporting the impact and people that have given the donations unbelievably important. We could not do it without that. So courageous parenting outcomes reading it show. No, it's all free resources, workshops and things, the things you can pay for as well.
And year end donations and you know, your donate button, your own donations or donate any time is so, so meaningful. So let's dive into this.
Let's kick off with First Corinthians nine and we're going to cover nineteen and onward. For though I am free from all men, I've made myself a servant to all.
Well, that says a lot right there in the first sentence, where to be servants to all. If we're following after Paul, let's be servants that I might win. The more it's kind of poetic, the more for Christ and to the Jews.
I became as a Jew that I might win the Jews to those who are under the law, as under the law that I might win those who are under the law to those who are without the law as without law not being without law, gub under a law towards Christ that I might win those who are without law to the week, I became as weak then I might win the week. I have become all things to all men that I might by all means save some.
Now this I do for the gospel sake that I may be a partaker of it with you now. Partnership, partnership.
Paul is not saying he does the saving. You have to know scripture to know that. And you would know that Paul doesn't believe that. But what he's saying there is that he is partnering with God.
God is using him to share the gospel and God does the saving. And he's he's planting all the seeds and people are coming to the Lord. And it's awesome.
Yeah. And I love that that following scripture is the famous infamous passage of running the race. Yes. Towards the prize. Because isn't that what we all kind of feel like 2020 has been like a marathon every year and I think marriage has been a marathon. It has. I mean this has got to be so good. Yeah.
I mean to grown a lot for us has been like, well yeah that's kind of like how our years go. Yeah. Really good things and really hard things. So true. We're kind of makes us stronger in that. Maybe you are too.
Do you not know that those who run in a race all run but one receives the prize run in such a way that you may obtain it and everyone who competes for the prize is temperate in all things more temperate and all things now they do it to obtain a perishable crown, but we for an imperishable crown.
Therefore I run thus not with uncertainty. Less I fight not as one who beats the air, but I discipline my body and bring it into subjection last.
When I've preached to others, I myself should become disqualified and so servant running the race well, doing all things for the glory of God and to share the Gospel.
And I love that. I think this is one reason why I think it's so important to read not just one verse. I know that a lot of times it's it's good when you're the expository preaching and sermons is. So that's what we have always loved the most. That's one of the key things that we have either if I ever give a sermon, that's what. All right.
Yeah, well, you literally read a section of scripture and then you go, thirty five years, you may bring other verses in and you'll make it right. A super interesting. Yeah. What's the goal.
So it's good. Like even in these podcasts, you guys, these are not sermons by any means, but we definitely do bring in other scriptures that kind of either go with the passage of scripture that we're talking about or whatever. And here we've covered a few verses. We've covered about five or six verses. But what is so important that I wanted to share with you guys, as you know, we could have easily just shared two or three up here and you could have gone, OK, so Paul is maybe being a little bit of a chameleon here.
He's going to be like this for these people. It's going to be like this for these people and week for the team when the whistle blower. But then if you put your hand, you reading the word, he talks about a race and he ends it with that, I might not become disqualified. And that plays into what he was saying before about not being without the law towards God, but under the law, toward Christ.
And so never compromising, never compromising, never disobedient, what scripture says, never soft on matters of importance. Right. Right. That he would never allow somebody to end a conversation with him believing something counter to the Bible.
Now, why are we covering this? You guys might be going, OK, how does this have to do with handling conflict? Well, this is a big deal because when you're in conversation with other people, you want to be all things to all people in the sense of being able to have conversations with people who are different from you, people who might have different viewpoints than you. You want to be able to have those conversations, but never compromising Christ.
And what you really believe biblically, it's being what people need you to be so they can hear you. So you share the same message, you share the same truth and is in uncertain times.
There's other things that we need to talk about sometimes to. Right. All the things we mentioned previously. And you you have to discern that. And that's one of our points will get into a little bit. But let's go into is being full of, you know, OK, this was really the only way to feel free is when you're allowed to fully be yourself. Now, this isn't the new.
Wage stuff that says be whatever your truth is, is true, or B, the best, you know, it's more of the biblical God made you with the individual unique purposes, gifts, talents. He's giving you spiritual gifts like you. Are you right? Yeah. And you're here for a reason. That's part of God's plan. He put you in this generation. We've talked about this kind of stuff. These are all biblical concepts. But what's interesting is you brought up the new agey thing, and we wanted to make a very clear distinction there because we're seeing a lot of hypocrisy with some of the New Age teaching.
We are regarding that.
By the way, whenever I go to the airport, I was going to the bookstore and actually almost never buy anything. But I go in there to see all the book titles. I just want to see where culture that it's scary and supposedly has to be the best version of yourself stuff, which I believe in an element of that.
If you're talking about what you just talked about, which is the before Christ for yourself or you're wired, be yourself, that kind of thing, but being fully is is being fully you knew to the people around you, meaning has your Christianity been dormant?
Have you been hiding all aspects of what your convictions are? And now are you feeling compelled to stand for them because they're in front of all of us believers and nonbelievers?
People are sharing their deeper convictions and they're willing to do that even at the sacrifice of relationship at times. And there's rub in so people might be discovering more of who you are.
Right. This is an interesting conversation that I think that everybody needs to really evaluate. And you may end up having to evaluate relationships at the end of this. OK, we'll talk more about that in a little bit. But the reality is that when we hide. So you said, are you hiding your Christianity? Well, it may not necessarily even be your Christianity. It may be you are have been a closet conservative. Maybe you've been a closet Christian. I consider those things two separate things that can sometimes overlap.
They should overlap in the sense that Christianity should always impact and impede on your convictions, regardless if they're political or educational or whatnot. You've heard us talk about this concept of not compartmentalizing Jesus and how God's word speaks to every area of life. And that's what's really at stake here, when people are not willing to be be willing to speak boldly, confidently, courageously, if you will, about the why behind why they believe certain things. There's a problem. Yeah. And I think that, you know, a lot of Christians, for example, a lot of people who maybe they're talking about something that would be considered a political topic. But can I just say your political bent or your conviction should actually be inspired, motivated and and molded by the word of God. Therefore, it is a Christian issue. It just it's because that's how we as Christians live our lives. We don't go, OK, God, you can have my Sundays. No, he is in everything. Right.
And as we talked about two episodes in the podcast, God is the one who actually put in place the four different types of government. Right. And so the self family, civil and church. Right. So we need to realize that God is in all things. He created all things. Therefore, we need to be inspired to go. OK, so if I feel like a lot of people are going, I feel like this is wrong. Right. I feel like I should have the right to choose if I'm going to be vaccinated or whatever. Right. They'll they'll say that. And they're just going off of feelings.
Well, I just want to challenge you. There is more to this than just feelings. You should, as a believer, go, OK, so is that the spirit of God? Is that the spiritual discernment that's telling me this doesn't feel right?
Because if that's true and if it's biblical, there's going to be scripture that backs that up and you need to search for it, because if you're in conversation with another believer, you need to be equipped to be able to have that conversation.
And I just think it's important that you're aware of where you're at in relationship with other people and what they know of you and don't know of you because maybe you're just going along to get along and haven't really been sharing some of your convictions and that you feel compelled to maybe share something on social media. You share one of our posts, you share something in the news, you share these things and people are like, wait a minute.
You wrote, I think you believe that you voted for this person or wait a minute, you think this I thought I knew you. There may be a feeling the person of a little bit of betrayal would be too strong, but a confusion. confusion maybe is better word and and so I think we need to own that, we need to recognize that it's we may have been hiding a little bit in the conservative. You may be coming out of the closet in some new ways that people are aware of. And I just think it's that helps us to have some grace, perhaps, in understanding that and to navigate our relationships.
But I think that there's also an element to where maybe there are some people who are hiding, but there are also people who just didn't know what they thought because they were never exposed to having to actually figure out what their conviction or their political view or their spiritual view was on a certain topic because it wasn't something that personally impacted their life and now is for the first time. So they're trying to navigate that. Yeah, I know that for a lot of us, we are all experiencing new things being imposed upon us and we're kind of going, OK, what's true, what's not true, trying to discern things. We're all trying to figure things out.
Right. So, Angie, how would you suggest people evaluate the relationships?
Well, I think that an evaluation of relationships comes down to one big truth. Are people still able to love you even if you disagree? OK, because that's what we as Christians should be able to do. We should be able to still have conversations and go, hey, we just disagree on this. We can talk about it, but we're not going to, like, get personally offended.
And generally, the nonbelievers in your life, family, friends and otherwise work otherwise.
What that also is, is this I do this and hopefully right. Otherwise there's this. I can't be in relationship with you unless you're like me. Pressure. Yeah. Which there is a huge feeling of that.
And some people may mistakenly take that from you also. And so the reality is like when you actually have a relationship with someone and, you know, like, OK, they have a super strong beliefs or convictions on something. But I also know them and I know that they still love me. Yeah. Or they still care about me, you know what I mean? And so you're able to have grace in that relationship and continue moving forward. And maybe your relationship has some boundaries. I don't know.
But you need to really evaluate and go, OK, so are these relationships helping me to be a better Christ follower or are they challenging me to fall away from the Lord and to compromise like we were just talking about not compromising? Am I feeling pressure to conform to worldly perspectives in order to be in this community of people? These are all questions that we need to be asking. And honestly, sadly enough, people need to be asking that about their church communities, too, because there is a lot of lukewarm. I mean, obviously, Paul talks about that in the end of the scriptures as well and how he is talking to Lady Yoshia. I think it's in Revelation three or four when he says some of you are hot and some are cold. You know, and if you're lukewarm, I'd rather spit you out, right?
Well, that's how that goes right along with Matthew 5:13. But he said that you were the salt of the earth. But if the salt loses flavor, how shall be seasoned? It is then good for nothing but to be thrown out and trampled underfoot by men.
I know you've heard that scripture before, but this is right on there. We are to be salty and so relationally connect be what people need us to be without compromising, but also sharing truth, standing for the things we believe in. But doing it in a loving manner, which is the next point is how to stand for truth and boldness and love.
I think that, you know, the love part of it when we're talking about salt, one of the things that we've talked about a lot over the years is when you're cooking with salt, you don't want to add too much. Otherwise it becomes unpalatable.
Anything that's way too salty, just kind of like, oh, you can't get that flavor out of your mouth. Right. And so as believers, we definitely don't want to cake it on right. It has to be seasoned.
Like I said when I started cooking, when I when I started losing weight and all that stuff and I started learning how to cook.
This is not too long ago, by the way.
He was doing like a 90 day cleanse thing.
So I learned the power of salt. You're like you were only 40 and you were learning. Yeah, well, in cooking, you know, as usual doing it. So and I was in a big salt fan.
But what I realized is you got to put salt in as you're cooking. It makes a difference if you put salt and only at the end. Yeah. It doesn't season it the way. So we need to be salty as we're building relationships and all throughout, not not just hitting them and dump salt on you right at the end.
Right. And that's that, that's what we're talking about as far as like is being you. Something that's new, like being fully you, have you been hiding?
I think that to continue that conversation, one aspect that I know has massively changed relationships. I know it's changed relationships for us in the last decade has been social media like a lot of times. Maybe you have a relationship with somebody and you think you know them, but then you see them share something on social media and you're confused and you go, I didn't know they believed that. That's really not like my dad to me. I'm so confused. Right. And then, well, you can have conversations with them later about that in real life, which is super important to do. But the reality is, is if you have not been sharing social media and like trying to be more of who you really, truly are, you might get pushback from people if you haven't been fully you there. I know that I experienced that on my personal Facebook page just because I don't use my personal Facebook page very often. I created the courageous mom Facebook page so I could be more fully me simply because that I knew that like minded people would be going to a ministry page, whereas I had many people from my past that a lot of them weren't believers, you know. And so that is a good distinction right there, right in the house.
Like if you share something on social media and you're starting to be more of you sharing, people are going to go, whoa, hold on a second. Right. And so you need to expect that don't stop by any means. You need to be fully who God made you to be. But expect that there's going to be a little bit of that happening at first.
Yeah, totally true. And this is interesting.
Acts for eight through 13. Peter is filled with real quick.
Then Peter filled with the Holy Spirit, said the rulers of the people and elders of Israel, if we this they are judged for a good deed done to help this man, by what means he has been made. Well, let it be known to you all and all the people of Israel that by the name of Jesus Christ of Nazareth you crucified, it's going to bold whom you killed, whom God raised from the dead by him. The this man stands here before you whole.
This is the stone which was rejected by you builders. It's quoting previous scripture, which has become the chief cornerstone. Nor is there salvation and any other, for there is no other name under having given among men by which we must be saved.
Now the point isn't that part, but I wanted you to hear that part before we go into this next part, which should be encouraging to you.
Now, when they saw the boldness of Peter and John, he was just talking, Peter, and perceived that they were uneducated and untrained men. They marveled.
Now, what are they talking about right there? They're talking about they're not trained like the Pharisees, like in biblical or in law and religion. Yes. And and these kinds of things, these these are not people that went to the equivalent of those days.
Seminary there wasn't called seminary then trained training in these things. And they marveled at it.
And so I just when you are bold and assertive and eloquent and you're not eloquent speech, but what is the word concrete in your speech, but doing it in love and sharing the Bible and you're not trained, that's when God can use you the most.
I mean, I really do believe that, like and that's such a huge encouragement. And we hope that you walk away feeling that today that you don't have to have a Bible seminary degree to be able to biblically deduce why you have certain convictions on certain relevant topics of today. You literally can study scripture on your own and you can communicate that boldly to people in love. And God can use you.
You don't have to just depend on I'm just going to share this sermon online with somebody you love and hope that they listen to it, because the reality is most people won't listen to your words. But yeah, just sharing like, look at this. They literally were marveling at it because they realized they weren't. There's power in that.
So because the words can come from untrained people, because you share the Bible, you share truth. You sure you stand your bull.
There's something when people are bold, it's attractive actually to all kinds of people. Wow. Look at those people. They're so free. They see what they want. They mean what they say. They're not afraid to share the gospel. They're afraid to share biblical truth. I kind of wish I was like that. OK, well, why are you not like that? What is holding you back?
And we'll talk about that in a little bit.
So I want to take a moment and give you something for free if you haven't got it already is the date night one. She is a beautiful document you can download that Will has some key questions on it for your date night to just get in alignment about what's most important for your family. No matter what time of year, it's always important to recalibrate, you can get that by going to CourageousParenting.com and subscribing to our mailing list. Also, you can get all of our show notes and everything, at CourageousParenting.com. And I also just want to share real quick about the parenting mentor program. So many families are being transformed by going through this. It's the six week self-paced program with live engagement from us and even direct interaction. So if you want to join us, here's a little bit more about it and you can find out more at CourageousParenting.com.
Steve and I realized that we were getting too comfortable with the world's vision of how to raise our children, what Angie and isaac have done in creating this is literally phenomenal.
This program provided awesome scripture-based teachings and just some really great practical applications. This class has just really rocked my world.
It has given me a vision for not just the different things that we might focus on as parents who are trying to raise our kids physically, like how our kids are behaving or what we're doing with discipline, but also the things at the heart.
We now have a game plan to how we want to raise our children. We have so many answers to the questions that have been in our mind.
And it's not just these hypothetical situations or it's not just this. Here's what I think you should do. It's let me show you where in scripture this is.
Do your legacy a favor and yourself a favor and just do it.
One of the best things that we've done this year, one of the best investments we've made this year, and I could not recommend it more.
We're no longer fearing dark days ahead, but we're so excited to raise the lights to be leaders for the next generation.
But let's talk about boldness in love. Are we when we're sharing and talking to people our conviction about something? Are we doing it in the flesh or are we doing it in the spirit? And I think that is the ultimate thermometer of whether we do that well. Mm hmm. Can you be bold in the spirit and have it be received as love?
Yes, can you be bold in the flesh and have it be received in a loving way? Possibly, but usually, probably not. I mean, I don't want to rule it out, you can be really gifted orator or something and good at showing love and sharing truth in that might be true, but the spirit interceding for you.
And it's not just how it impacts you when you're sharing something, it's how the spirit is impacting their heart. You see that let's include God. If we're going to have a hard conversation with somebody, let's pray beforehand. Include the spirit. I know something really pivotal happened years back, a decade ago when I was I used to lead a bunch of leaders running physical office locations around two states and I would meet with them. And I used to have this big agenda right now. And then I threw it. The spirit told me to throw away agendas, no longer have them and pray beforehand and meet with them and the spirit would lead that conversation. A few were believers. Most of them weren't believers.
And it was amazing what God would do. I would I would leave those meetings. I'm like, well, I had no idea we were going to talk about those things. But that is exactly what we're supposed to talk about.
You know, it's interesting because as we're talking about speaking with boldness and truth, how to stand for truth and boldness and love, I think that the love part is why you speak the truth. It's because you love people so much and you believe what the Bible says, which is the truth, will set you free, right? Lies will put you in bondage. And when you love people, you don't want them living in bondage. You want them living in freedom. The freedom that truth in Christ can bring. And truly, there's no peace in the Bible even says as far as it is possible for you to live at peace with everyone.
That doesn't mean don't talk about issues. That's not what that means. Peace. We talked we briefly mentioned this in one other podcast because we heard an amazing sermon on peacemakers. But the reality is there's no true peace apart from reconciliation with God. And people cannot have reconciliation with God unless they are walking in truth and walking in truth, leads people to repentance, leads them to understand their need for a savior. That is what we should desire for all people. That should be our motivation for. And it's that love understanding like they are lost and they are not going to have salvation in Christ. Until they repent, until they know him, until they hear the gospel like understanding like and this is obviously for people who are not working with God, that's what I'm talking about right now. Right.
Like we our hearts desire for standing up for truth always needs to be the base.
Motivation always has to be the great commission. Always needs to be about Christ, about salvation, about reconciliation, about people being broken free from bondage, living in lies, broken free from that and living in truth and freedom. And that's why we speak up with boldness. That's why.
And so so let's take this to practical. Obviously, that makes sense. Sharing the gospel, talking about the Bible and talking about Jesus, all these things in relationships. But, Isaac, why why do you share so much on the stories about the political things and what's happening in the world, all these things?
Because I see what's happening as being a detriment to the gospel. Right. I see what's happening.
Harming Christians and non Christians, too.
Yeah, it's it's harmful to how God made human beings.
We're not being social. He made us social beans. The great commission happens through relationship. When people are not practicing hospitality, for example, the relationships are not growing. People are not being exposed to the gospel. Yeah. Lived out your acts like there's there's so many quotes out there. I mean, there's all these patriarchs that were martyrs of the faith in in in some regards. Right. Where they say your actions speak louder than words. But if people are not together seeing one another, seeing the actions, there's nothing being spoken now. So then people are left to just speak on social media or speak their mind through phone conversations or whatnot. And the truth, you have to be willing to speak boldness, write one verse that we wanted to share with you guys. You can go and read more of this.
It's in Luke, chapter six, verse twenty seven says, but I say to you, who here love your enemies and do good to those who hate you.
It continues. Bless those who curse you and pray for those who spitefully use you. I mean, this is going to happen on social media.
We experience it. So, so important to how you respond to things. I think it's incredibly important. I'm not perfect at it, but I on the social media thing, I try not to argue on social media. I will make a statement. I will share something. I'll be bold. But then when the comments come in and people hate and things like that, a lot of times I'll like their post even I'll hit the like button. You know, I don't necessarily like what they said, but I just want them to feel my engagement and sometimes all right. But a lot of times I'll say something like, I respectfully disagree best to you or something like that. I'm just not going to go into and hateful argument on that, especially with people that you don't have in real life relationships with.
Yeah. Who I mean, you don't know if it's someone that the enemy is using actually to just try to catch you up in your words or whatnot. And that can happen sometimes to where there are people. There are trolls that are out there. I just have to say that. And so if you are sharing on social media, there's a few tips or etiquette, if you will, for how to handle conflict on social media. One is, like Isaac said, to to to wait discerns right.
And the other thing is I usually wait quite a while before I do anything on social media because it's better if someone else defends you than you defending yourself anyways. And so I wait for people like you to say something. And if I see yours ill you know, defend you so I think that that is beautiful when the body of Christ is backing each other up, but not in a hateful way, but a way of backing up truth and and what's going on.
Yeah. So wait. Pray for timing. Pray for the other person. Pray for your words. Obviously, if you're praying for those three things, that's a period of time where you're waiting before you respond and then pray for your enemies.
There's this great a friend on Facebook.
Just share this. Tracy and I wanted to share it with you guys. Winston Churchill quote, which I think is super relevant to this. You have enemies. Good. It means you've stood up for something some time in your life.
And so I think that that's a good thing to be retrospective on. Should we have enemies? I don't think we should on purpose have enemies.
But the God does address enemies. Love your enemies. So that's just kind of assuming we're going to have enemies. And yeah, I will say that we've had enemies. You have we've had people literally praying against us. We've had people coltish, people hating on us witchcraft. All kinds of things, and you know what, we just pray for them.
We pray for people that and what's amazing is activating God, but also is preserving our heart, our heart posture and not letting it control us. Because when you pray, you can't you can't have evil thoughts and be praying for somebody that makes sense. So it's healing to you to when you pray for your enemies and is active in and God on them. And what is the purpose anyways is that people would know the truth.
It is about God.
I know that I just received a hateful message. It was actually a death threat on Instagram message this morning, actually. I heard. And so it I screenshot it it and then I reported it, the chat message. But immediately I prayed for them because I thought the first thought that came to me is how dark is their life that they would want to curse a family the way that they curse our family in their message to me.
And that is a present. Yes, it's an evil place where they're at.
We know where their salvation is at this current moment based upon obviously what they shared. And so and sometimes you're not aware of that. Right. Sometimes there's friendly fire. But the reality is, is I was led to heart of compassion for them realizing the massive bondage that that person was in and just prayed for them and their salvation and that they would be freed from the bondage of hate because they just have so much hate in them. And that truthfully, like there's a lot of that going around right now. And while people are growing in the Lord and being challenged more than ever in their beliefs and convictions about things which hopefully it's leading believers to the word of God and to seek wise counsel, there's also evil rising and people being deceived and being led astray. And that's another reason why it's so important to speak boldly in love, because there are a lot of weaker Christians and people maybe who just say that they were a Christian and they aren't saved yet, or maybe they thought they were saved when they were little because they grew up in a Christian home.
You know, the narrative and they maybe they're being deceived, whether that's by friends, community or media. If we don't share boldly, then those people might not ever be exposed to truth.
Amen. And there's a God says there will be a cost to your boldness, but that's not a reason to shy away. If you know something is right to do and you don't do it, it's kind of already you've already missed the point. You already lost. And really someone else is lost and maybe lost to that seemed to be playing that they needed. OK, so in first Peter for seventh races, but the end of all things is at hand. OK, therefore be serious and watchful in your prayers. We need to be serious and watchful in our prayers. Well and above all, things have fervent love for one another. For love will cover a multitude of sins and that goes on to be in the hospital and so forth. And so you might have family members where there's challenges, especially raising kids. If you're a courageous parent, which you are, and we're in uncertain times, that is true. You're going to have some family dynamics that are hard, probably. And when you're, you know, setting some boundaries about what people can do or when they can be around your kids and how and all these things, you're going to have to talk about things or the political conversations or masks or not masks or you know whats going on.
There's so many decisions, whether your family, public schooling or not schooling.
I mean, there's just so many conversations that people are having with family members right now.
Let's have fervent love for one another. But that doesn't mean we sacrifice the safety of our kids.
It doesn't mean we compromise the truth that we know God has spoken to our hearts on, in our minds on and given us wisdom in.
It doesn't mean you don't protect your family.
No, you still stand your ground and you can explain things to people. Now, I think that one important bullet point on how to stand for truth and with boldness and love is that you need to first evaluate who you're talking to, who is your audience. Right. Like, are you speaking to believers or nonbelievers because you're not going to talk to them the same way? If you're speaking to a believer, it's important to stay as scriptural as possible because the reality is people are not if they're a Christian, they're not going to argue with scripture. That's why Jesus always used scripture when he was answering questions that people have for them, even what the devil had for him when he was being tempted by the devil, he answered him with the word of God. Man does not live on bread alone. And we need to do what Jesus did as much as is possible. Right. And so being in the word. I cannot urge you guys enough to be in the word as much as possible so that you actually can have answers for people.
Absolutely. In a second, Timothy, one six through seven or eight for God has not given us a spirit of fear, but of power and of love and of a sound mind.
Ok, therefore, do not be ashamed of the testimony of our Lord, nor of me, his prisoner share with me in the sufferings for the Gospel according to the power of God who has saved us and called us with holy calling, not according to our works, but according to his own purpose and grace which was given to us in Christ Jesus before time again.
And it goes on. You cannot do this if you're walking in the flesh or operating in the flesh in the moment you are operating, the spirit. The spirit of God didn't dwell on you. We have friends in Australia, we friends in Canada. We're getting messages, people in Europe, all over the world of oppression on the church. Lockdown's couldn't meet with anybody for Christmas at all. All of these things, people dying of suicide. And I think they said euthanasia is way up and all of these things and a heart breaks for you. We're praying for everybody around the world is pray for all of us, each other. And it's tough times, but we've got to do what we got to do. We got to still meet for church. We've got to still worship God. We can still be around people to be able to share the gospel. We can't stop doing that.
Right. So we talked about is being fully you a new thing. We talked about how to stand for truth and boldness and love. We had a bunch of scriptures for you guys. But next, we want to talk about the importance of discernment and no pride. And I think we'll kick this this portion of it off by just bringing up the conversation of perspective, because this is one of the things that for me, I always it's not even just in conflict, it's not even in relationships. I'm always challenging myself with my perspective, perspective, perspective, perspective. What is eternal, right? The importance of discernment, what is eternal. That is a huge question that you need to talk about. Right. So if you're in an argument with somebody, let's say you're talking about mask's, for example, and you're you have two different viewpoints you need to discern. Is this mask issue an internal issue? OK, and so from the surface, you may say, well, of course, it's not an internal issue. Right. And you could even go to Romans 14, read the whole chapter together, talk about how people to one man, something to send to another. It's not not to judge one another in that.
And to go, OK, listen, we have different beliefs. We talked about this last night. We might have different standing points on the science behind masks. Right. OK, and therefore come to different conclusions on our convictions. Right. One person might think, oh, I'm keeping other people safe from my germs and I'm not being exposed to other people's germs, whereas somebody else might go. But what's more important is how I actually feel when I'm wearing a mask and I get dizzy. It's bad for my health. I feel like I'm going to vomit these things right. So there's different health, even sciences behind them. Yeah, and there's a lot of there's a lot of articles on both. Right. And so you can sit there and you could literally argue that out all day long and still come to the same conclusions, both of you, and go, we're never going to agree. Yeah, right. But this one issue has there's actually a deeper issue that Christians need to think about, which is have I made an idol out of wearing a mask or out of not wearing a mask?
It's kind of like the chapter I have in reading in childbirth. Have I made an idol out of having a natural baby natural birth or have I made an idol out of an epidural to save me from pain? Right. We need to evaluate the intentions in our hearts behind why we're doing those things, because that's what God calls us to an all things. Yeah.
And so if you're sitting with a Christian, you're debating and disagreeing on masks, you can easily go, OK, but are you making an idol out of mass thinking that you're saving yourself and you're putting your faith in your hope and a mask? Because that's a bigger biblical issue. Right. And so you need to ask yourself, OK, what's the eternal question? Do we actually have any place of point of agreement? Oh, you don't believe that. OK, so we do find something that we can agree on and come to a conclusion on. That's biblical masks. Don't save us, right? Yeah.
And so having perspective is a big deal. Here's a scripture that I want to share with you guys. It's in first, John. So towards the end of the New Testament, chapter two, verse fifteen says, Do not love the world or the things in the world. If anyone loves the world, the love of the father is not in them or in him. For all that is in the world, the lust of flesh, the lust of eyes and the pride of life is not of the father, but as of the world, we're talking about the importance of discernment and. Having no pride, guys, you cannot witness to people if there's pride in you, right, because that is not of the father, it's of the world and the world is passing away and the rest of it. But he who does the will of God abides forever, and then it continues as little children. It is the last hour. And as you have heard, that the Antichrist is coming. Even now, many antichrists have come by, which we know that it is the last hour they went out for us, but they were not of us, for if they had been others, they would have continued with us.
But they went out that they may might be made manifest, that none of them were of us. But you have an anointing from the holy one. And you know all things I have not written to you because you do not know the truth, but because you know it and that no lie is of the truth. Who is a liar, but he who denies that Jesus is the Christ and then it just continues on you guys.
This is a really important passage of scripture because this gives his perspective on the things of the world that the wisdom of the world, if you will, which requires discernment today, discernment so important it's judging well.
And again, we can't have good discernment unless we're involved with the spirit. And discernment will often cause you to do things counterintuitively in a conversation, for example, what you would normally do. You may not do this time because discernment is telling you to do something different. And I think we need to listen to the spirit and discern what we're to do and sometimes be obedient.
Even if we don't know the why, we're not sure how it's going to work out, even if it's different than our normal response. I find sometimes the strangest ways I respond end up being the most fruitful as because those are the times when the spirits telling me to do something sometimes is to do nothing and to wait. Sometimes it's to be bold and do something immediately. And no one else is doing anything around me. And sometimes it's to ask questions and to really suspend what I think to not make judgment at all and just ask questions for a while. And I'm usually super surprised how how different things are actually with that person then maybe what they're projecting. And I just think it's so important because, Paul, I kind of envision Paul doing this and vision and being a great question asker in in conjunction with a great preacher in stretching the truth, I envision him being graded analogies and sharing stories with people that relate to where they're at and then bring it to some conclusion and challenging them with a question. I think that we need to become better at having the Holy Spirit control us and not just being ourselves completely without spirit, if you know what I mean. In the flesh, just a knee jerk response to something getting hurt. Our ego gets hurt. And so then we get prideful and then we respond even heavier handed than they did. These kinds of things are not godly and they don't contribute to them knowing God.
They just they might go on, look at that Christian hypocrite. Look at that Christian getting angry hypocrite, because a lot of people know what the Bible says, or at least parts of the Bible and a lot of them get it wrong. Right. Like, you know, is it OK for Christian to get angry sometimes? Yes, I see. But non Christians don't know that.
They also think that Christians aren't to judge, which we aren't to judge outside the church. We do discern right between what's safe and what's not safe.
And we you know, but when it comes to judging, we are to judge within the church and where to pick our battles, which that's why she says we have to dust off our feet sometimes and move on. I mean, sometimes we don't continue the dialogue. We need to know when to stop any known to put up barriers, boundaries and on some relationships. And that's just going to happen.
And unfortunately, this is another scripture that comes to mind, which would be an encouragement would be to look up the scripture that we're warned as believers not to cast our pearls before swine. And I think that that's an important one in regards to conversations like you have to evaluate. We've talked about this before. You have to evaluate your relationships. Who are you talking to? Are you talking to an unbeliever? Are you talking to someone who hates Christianity and you're sharing scripture with them? You're literally throwing pearls before swine in some regards. Now, you might go, oh, but Angie, that's evangelism. Well, it can be. But for some people, that's it's not it. That's why it requires spiritual discernment. Are you just going to make them more angry by spewing off scripture and pushing them farther away from Christ by going that approach versus a loving approach? And letting them see Christ through your actions and so there's there's so many things that you need to evaluate and it's not cookie cutter, but you have to evaluate, you have to judge. You have to discern.
And so I just want to bring this up, because so many people misunderstand that those passages of scripture like Romans 14, where says where are you judging each other and stumbling block and all this, you know, and yes, that's an important scripture on things that are not eternal. But when it comes to things that are eternal, we don't condemn someone to salvation or not. We we don't have the power to save Jesus.
Thank goodness he is the one that is on the throne advocating for all of us because we all sin and fall short of the glory of God. That is his job to do the judging how. And but that's the eternal judgment. We still have to judge. We have to evaluate who am I talking to? How can I best be Jesus to them? How can I set them free from the lies, from the bondage? How do we deal with the Antichrist? I just read a scripture about how there are many anti Christ people who are Antichrist, who are anti truth, who are for lies, who are deceived by lies. You guys, we have to discern and evaluate how we communicate with these people because we love them and we want them to be saved.
Now, in first John 2:15-18, do not love the world or the things in the world. If anyone loves the world, the love, the father is not in him for all that is in the world, the lust of the flesh, the list of lies, the pride of life is not of the father, but is of the world. And the world is passing away and the lust of it. But he who does the will of God abides for ever.
So how have you maybe been too much in the world? One of the great things about twenty twenty. There are wonderful things about 2020 and one of them is Christians waking up, being more bold, being more loving, sharing more truth. And I think that the wake up was twenty twenty in twenty, twenty one is the action. And so I hope that you perceive that as a challenge and we're starting to see that and it's so exciting. What an exhilarating time, what a fascinating time for your kids. And I hope you're sharing the goodness of twenty twenty as well as the challenges with your kids as you're navigating. So let's talk about what limits your freedom to be you.
Is it work, maybe it's pressure to provide, which is the work, right, right, fear if you're not providing if you are full of yourself, maybe there's friendships, whether it's online or in real life, maybe.
You know, I remember in the 2016 election, there were people that went to church with people that they thought were like minded.
And then they realized, whoa, wait a minute, why are we voting so differently? I thought that you believed the same as the difference opinions on abortions.
And that's really a great contrast to you, right?
I mean, there's so many issues that you could pull out of a hat and go, wait, what what what? You believe this? And going, I don't know where is like minded, biblically speaking.
And so I just want you to realize, like, that could be impressing upon you a fear to actually be fully who you are. And that is not from God, that is from the enemy. What God wants is for you to be broken, free from that bondage of not speaking the truth that you know from the word of God. But he also wants the people in your life that are being deceived to be broken, free from the lies that they are believing that lead to death.
And so but sometimes it starts with us as believers being willing to go, oh, I need to repent, I need to apologize to God and go. I haven't been willing. I've been fearful of losing friends, of family hating me, of losing my job, whatever.
How good are those friendships if you actually lose them because you believe in biblical truth? And if it's family, you fear of losing the love of family, you're sacrificing potentially the strength of your kids being raised by you, of your legacy, your legacy, because you're fearing the love of other family members. And so I think you should test that in love. You should you should you should be fully you and but do it with discernment. And maybe you have an older kid that's getting won over by the world and the pressuring you in changing you're adjusting your doctrine and things like that. We can't do that. No. Right. So we've got to love on our kids and and pray for them.
But God first, it's always God first you guys maybe your community around you, maybe you go to church.
That's secret friendly or that, but not really disciple making and not standing for truth. And there's a lot of people that are nominal believers around you, maybe of a small group where there's a lot of nominal believers and you can't even be truly there with them. What are you doing? Either you need to be in an answer to that group or if that doesn't work, you probably need to find another group.
I would say even you know, another thing that for a lot of people, especially in the Western states right now, their neighbors might be holding them back from being fully who they are. And what I mean is that with these spy lines that they have set up to like, oh, turn your neighbors in, if they're having people over, if they're practicing hospitality, turn them in and we'll find them next.
It'll be like if you find out someone's not vaccinated, turn them in. Right. And this is the kind of trajectory you have to look at the trend. You have to look at the trajectory of to understand what's going on and see where things could go. And and we have to act before it gets too radical.
It happens in stores. Right. Like, OK, so let's just take ourselves back to last January for a second. No one saw a shelter in place happening, but then when the shelter in place was happening, did you expect that you would still be forced to be wearing masks a year later? A year later? OK, now, did you ever expect that people would be so fanatical about it that they would tattletale on unmasked people in grocery stores to go get them kicked out of the store? Did you ever hear that happens all the time.
Did you ever think that people could go into a grocery store and walk around, walk beside each other, hold an apple, put it back down? Someone else picks up the same apple. Their germs are everywhere. But in restaurants, you have to shut down half of your tables and you can hardly be open and not walk near each other.
And in colleges aren't going to serve any fruit anymore because somebody could pick up an orange and put it back where the colleges are closing down.
It was a school.
There's many schools that are closed down right now and many more that probably will close down everywhere here. Yeah. And so you guys, there's so many. Did you ever think that there would be government provided spy hotlines to turn in people for having people over in their homes in America and Thanksgiving like I like and all that?
Anybody thought that when the shelter in place was having our in Australia can't even fly, as I heard, unless they have, you know, tested negative or something like that or they have a vaccination.
Yes, I think we're there. And so there's just so many things like, you know, people are just taking this stuff, but we forget where we were at months before and not anticipating where right now we're just taking it.
Well, look what's going to happen in four months, what do you think is going to happen in four months? And are you OK with it now?
So how about the media? You know, how about non, non Christians? You know, are they limiting your freedom because you're worried about what they're going to think, the non Christians around you? How about governing authorities? Are you acting a certain way just because of fear of the governing authorities? We have no fear of the governing authorities because we live well, we do well. We parent well, you know, but we're not going to live in fear. Any decision made in fear is most likely going to be bad decision. We're not to fear God says to fear him only. And so do you fear. What do you fear? What is giving you anxiety.
Anxiety is. Fear.
And so you have to think about that now. It's OK, I've said this before. Sometimes we get fearful. All of us do. I do. I have anxiety. Sometimes it comes in and then I know what's true. I go, OK, what's true? And then take those thoughts, capture those thoughts and turn it into faith. You know, I trust God. I'm not going to not do what's right, even though there could be a cost because I trust God and sometimes we have to go, OK, this fear is here because this is a realistic thing that's happening.
We need to not just shove it down and ignore it. We need to literally look at it and we need to proactively take action.
And so there's but every every every situation is different and it requires us being proactive about evaluating. So ultimately, guys, we just want to challenge you with a few things. We want to encourage you to be in prayer for all of your relationships. We want to encourage you to be who God made you to be, not for yourself, not even for your relationships, but because God placed you in this generation for a purpose. We want you to evaluate your relationships. Do they actually encourage you to be more of who God wants you to be or do they hold you back? Do they stifle your spiritual growth? Do they prevent you from utilizing your spiritual gifts?
And what do you want your kids to see you doing? Because they're going to probably do the same watch. Stand fast in the faith, be brave, be strong. All that you do be done with love.
First Corinthians 16:13. Thanks for joining us.
See you next time. Hey, thanks for listening to this episode.
For more resources, go to courageous parenting and courageous mom dot com for free online workshops, blog posts and best selling courses. Also, we wanted to quickly tell you about our six week online parenting mentor program, Isaac and I created a powerful biblical curriculum. Here's how it works. Each week we release a video with a downloadable parenting package to make it easy for you to incorporate those teachings directly into your parenting.
This is an incredible self-paced program where we cover everything from obedience training to overcoming mistakes most Christians are making. But more than that, it's a supportive community. You'll have access to our private online group, Live Webcast and the courageous parenting text message line.
Where Angie and I can send you weekly encouragement straight to your phone if you're interested in joining our next online parenting mentor program to secure your spot now at CourageousParenting.com.