A lot of parents stifle maturity in their children without even realizing it. Kids tend to rise to greater responsibility and they are usually ready for more than parents realize. We must give our kids vision for the next level of responsibility they can rise to. Behavior problems are sometimes really stagnation problems. We all feel better when we are making progress and our contributions are appreciated. This episode will help you see where there may be an opportunity to help your kids mature and grow.
Main Points in This Episode:
Don't let society's influence slow down your kid's maturity.

Empowering your kids with visions for where they can rise up starts young.

All people want to be known, valued, contribute and grow.

Where are your strengths and weaknesses in helping your kids rise up?

Teach your kids to let each other grow too.
Scripture in This Episode:
John 8:31-32 – "Then said Jesus to those Jews which believed on him, If ye continue in my word, then are ye my disciples indeed; And ye shall know the truth, and the truth shall make you free."
Ephesians 4:11-17 – "And he gave some, apostles; and some, prophets; and some, evangelists; and some, pastors and teachers; For the perfecting of the saints, for the work of the ministry, for the edifying of the body of Christ: Till we all come in the unity of the faith, and of the knowledge of the Son of God, unto a perfect man, unto the measure of the stature of the fulness of Christ: That we henceforth be no more children, tossed to and fro, and carried about with every wind of doctrine, by the sleight of men, and cunning craftiness, whereby they lie in wait to deceive; But speaking the truth in love, may grow up into him in all things, which is the head, even Christ: From whom the whole body fitly joined together and compacted by that which every joint supplieth, according to the effectual working in the measure of every part, maketh increase of the body unto the edifying of itself in love. This I say therefore, and testify in the Lord, that ye henceforth walk not as other Gentiles walk, in the vanity of their mind"
2 Timothy 3:16-17 – "All scripture is given by inspiration of God, and is profitable for doctrine, for reproof, for correction, for instruction in righteousness: That the man of God may be perfect, thoroughly furnished unto all good works."
Proverbs 22:6 – "Train up a child in the way he should go: and when he is old, he will not depart from it.'
Isaiah 54:13 – "And all thy children shall be taught of the Lord; and great shall be the peace of thy children.'
Scroll down to see other resources
We Launched New Stores!
If you love what you see, please support the movement by sharing the stores!
The BE COURAGEOUS app→ APPLE or GOOGLE
Some of what's in the app
Is the only place the kid's podcast episode will be moving forward (listen for the important reasons why).
It will also have all of the regular podcast episodes but those will also stay on the current platforms they exist on with no plans to change that.
We will do a monthly LIVE Q&A in the app.
Weekly tips.
There are topic-based discussion groups.
You get your own profile and can connect with others just like FB.
Resources on marriage, parenting, homeschooling, pregnancy/birth, and more.
Powerful community with like-minded believers.
We look forward to engaging with you on the inside!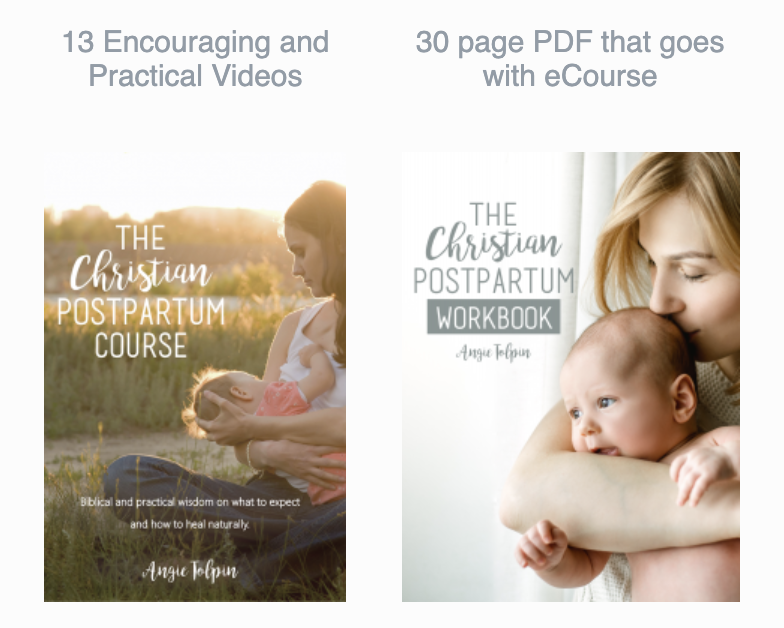 If The Spirit Prompts You to Financially Support
DONATE

, to become a bigger part of shifting the culture of future generations through impacting 1 million families and their legacies. We are in full-time ministry as a family of 9 at home, everything makes a difference. We are a for-profit, for social good organization.
Thank you for being part of this movement to equip 1 million families and their legacies with Biblical truth to raise confident Christian kids in an uncertain world.
Full Transcript:
Note: This is an automated transcript and misspells or grammar errors may be present.
Welcome to Courageous Parenting Podcast, a weekly show to equip parents with biblical truth on raising confident Christian kids in an uncertain world.
Hi, I'm Angie from Courageous Mom.
And I'm Isaac from Resolute Man.
We've been married for 21 years and have seen the fruit from raising our eight kids biblically. Based on the raw truth found in the Bible.
We can no longer let the culture win the hearts of children. Too many children from Christian families are walking away from their faith by age 18. And it doesn't have to be this way. It shouldn't be this way. Join us as we start an important conversation about effective parenting and the following. Hey, welcome back to the podcast.
Hey, guys.
If you're a first time listener, welcome. It has been growing like crazy lately. It's so great to have all you new listeners here, as well as the people have been with us since episode one.
Can you guys believe it? What season is this? Season four? Yeah, that's incredible. So we have well over 180 podcasts. That's a lot of just sharing. Of course, we've been married for 20 years for those of you who are new. And so we have nine kids. We have kids in every season of life. So if you have babies, we have baby, you have toddlers, we have toddlers. If you have middles, tweens, teens, young adults were there with you.
And we're going to be grandparents soon.
That's right.
That's pretty exciting. So we're going to today we're talking about helping your kids grow immaturity, how to really practical things you can do as parents to help them rise up, take on more, which amazingly improves their attitudes and their well being.
That's right, you guys. I mean, obviously, over the years of parenting, with all different personalities and different kids that are wired differently like we and just being introspective and honest about what makes us feel really like we're we're living on purpose and fulfilling the purpose that God gave us. Right? Like he put in each person different desires. And we'll get into that in a minute. But one of those is this desire to be living purposefully living on purpose. Right. And so part of your kids growing towards figuring that out is understanding that God actually created them with a purpose. Now, and to give your kids vision is really important and to be stimulating and inspiring them to grow and learn new things. And that that's actually the season that they're in.
Absolutely. And so just want to take a moment. Thank you, guys for being part of the 1 Million Legacies movement. All your shares, your written reviews on Apple Podcasts, for example, help the algorithms. The podcast has been in the top 200 under religion and spirituality a lot, and that's amazing because more people see it. So yeah, your five star reviews, also the app reviews, those of you in the Be Courageous app, the written reviews and so forth I think has 86 five star reviews already. So that is so encouraging to us. We read every single one and it helps more people discover them. Obviously sharing the app, sharing courageous parenting where there's free resources. In fact, every episode has show notes, scripture referenced in the episode, a video we're on Rumble. I don't know if people knew that, but the Rumble video is there at parenting dot com organized nicely and there's also a free, courageous parenting workshop which I highly recommend to. So anyways, let's dive in. I think we're going to start a little differently today. Yeah, we have a lot of practical stuff, but we want to start with Scripture today. We're going to read Ephesians 411 through 17. You guys ready? Okay. And he gave the apostles, the prophets, the evangelists, the shepherds and teachers to equip the saints for the work of the ministry to for building up the body of Christ until we all attain to the unity of the faith and of the knowledge of the Son of God to mature manhood to the measure of the stature of the fullness of Christ so that we may no longer be children tossed to and fro by the waves and carried about by every wind of doctrine, by human cunning, by craftiness and deceitful schemes, rather speaking the truth in love we are to grow up in every way into him. Who is the head into Christ from whom? The whole body joined and held together by every joint with which it is equipped, when each part is working properly, makes the body grow so that it builds itself up in love.
I love this verse, especially given what we're or I guess it's more like a passage actually, and you could probably even do a whole sermon on that particular passage.
But I might add before.
But the truth is, you guys, that is the core of why we're even doing this right. Most of us want for our kids, we all want similar things. We want our kids to be walking in a legacy of faith. We want our kids to rise up and to be good citizens in the in the places that God has placed them all around the world. We want them to be good. And when I say good, I mean like effective activated members of the Body of Christ, which they learn part of how to do that by how they function within your family as children, I'm always saying a child's play is their practice for life, but also a child's like what they are doing. How they're contributing in a family is going to be creating habits in them for how they're going to contribute in the body of Christ. Whether they're even going to. You have that desire or that generosity muscle, having worked that out as far as like thinking, Oh, I can do that, I can set up chairs, oh, I can do that. I can bring communion to church that Sunday. Oh, I can serve that family. Oh, I want to give generously over here.
All of those things like the Holy Spirit prompts those things in us. But don't we want to be instilling those character qualities and encouraging our kids to be listening to the needs of others and have a heart of generosity towards participating? Right. Like we all want that. And that's a level of maturity that you have to instill. I'm going to keep saying instill words like cultivate. Right? We're working on cultivating a garden and you have to do good work. You have to test the soil. So you need to evaluate like where are my kids out right now in who they are, in maturity, but also in who they are in Christ, in their spiritual maturity. And then you are going to you're going to stir them up towards good what works? Because that's what the Bible calls us all to do. And so today, as we're this is the parenting podcast and we're talking about parenting and we want to encourage you and how to stir up good works in your kids. But part of that is going to be how to stir up growing in your kids and encouraging parents in how to let their kids grow.
A lot of times we don't even realize it, but we stifle the maturity of our kids. Culture stifles the maturity of our kids. There's little things you don't even realize, like you're in a hurry, or you just lack patience so you don't empower your kids to participate in something. Therefore, now they're staying at a certain level when really God designed them already to be doing more and you don't realize it, and they're being stifled. And that starts to hurt their attitude, that starts to hurt their behavior. They start feeling not in important in the way that they probably are supposed to be feeling.
It's interesting because we talk about this more in depth. Well, this thing that I'm going to share with you more in depth in the Parenting Mentor program, which you can find out more about that, by the way, by just going to courageous parenting. But we talk about this concept of stirring up your kids and not holding them back, and that that really is fulfilling what we call their nurturing needs. Right. There's a hierarchy of needs that we go over, a nurturing needs section that is based upon what the Bible teaches us regarding how God wired and designed all human beings. Right. And when we as parents hold our kids back or we stifle them, then there's a need.
Yeah. And some.
People. So we need to fill that.
Sometimes we think, Oh, kids let kids be kids and they should be playing and they should be doing school and that's about it. And we believe kids should be playing and they should be doing their homework and.
Be studious.
And learning and so forth. But we shouldn't forsake this important part of all of us, which is contribution and learning new responsibilities and being coming more capable of things that actually matter and impact positively other people. We all crave that. Even the three year old craves that. And so how can we also give a greater level of responsibility as they're growing older and and help fulfill what God already put in them? So I think that's so important. Yeah, they love to play, but if they only play, they're going to become depressed after a while.
I even just saw it like just a side note, because you guys, oftentimes when we're sharing and we're teaching these different things that we've learned over the years, I just want to remind you that it's because we usually screwed up in something and then we've become aware of it and we've tried to correct it, and then we go, Oh, maybe other people need to know about this. And there was just even this last weekend, Isaac and I haven't had a chance to really talk about it, but I'm just going to share it here. This on Saturday, we were planting a bunch of trees. We were working super hard as a family. Everybody was almost everybody was participating. And what I mean by that when I say almost everybody, is that it was difficult for the six year old, the three year old, and obviously Zander is ten months old. So that made it a little more difficult for me. I had him in the backpack and the stroller and things, but I noticed our three year old because he's three and he was so little and it was hard to find things for him to actually do that wouldn't get in the way of the bigger project. He started getting sad. And so even with just within one project where our whole family is working together as a team him, it wasn't that he was dis colluded or or excluded sorry. It was that there we were just all working on things and at three years old you have to be directed in what to do. You need someone to patiently. Walk beside you and teach you how to do these things.
But because I was preoccupied in teaching everybody else, like, Oh, I want the topsoil first and then the compost, and then did it. All the details. He was over here playing the mud and I thought he was happy. But then by that night he was kind of acting out. And I realize now, looking back, it was because I should have spent more time directing him on a project where he felt like he was participating, like I did with Solomon, like you did with Solomon and who's six and was digging holes. If you saw our insta stories, you would have seen Solomon like work in super hard and digging. And I bring this story up to you guys because it actually, like, I think he had kind of hurt feelings even though he couldn't fully express what was going on because I was like, Are you sad? And he's like, No. But it was like clear to me that he was. And so as parents with the little kids, we are going to go age category here through some different things in a few minutes. But as a parent, we have to observe because sometimes even our children don't know how to put words to what they're feeling when because they don't understand that God created them with an innate desire to be productive and to contribute. You actually should have that conversation with your kids and teach them about themselves in that regard, especially as they get older. You're going to want to teach it over and over again because this is a huge key to kids not becoming depressed. Yeah, actually, yeah. It's a really big.
Deal and sometimes people are always trying to. Well, and it makes sense because there's there is folly in a child. Yeah. How do we fix disobedience? How do we fix the poor attitude, the selfishness, these things? Well, this is part of it. We're not saying this is everything. There's other episodes you can listen to on those things, but this is a key, integral part of being a proactive parent to invest in your kids, be more patient and include them. Because as we said so many times, kids rise to the level of responsibility you give them and you're to discern when something is safe. Obviously, yes. But they're usually more capable than we realize.
Especially when it comes to digging holes. So I want to share another scripture with you guys, which is in John Chapter eight. It's versus 31 and 32. Jesus is talking here. He says, so Jesus said to the Jews who had believed in him, if you abide in my word, you are truly my disciples and you will know the truth, and the truth will set you free. This the reason why I wanted to share this scripture with you guys is because a lot of parents have come to me over the years saying, Well, aren't you scared or fearful or anxious or stressed out about letting your kids do X, Y, Z? So I'll give you a couple of examples. When our daughter went, who is now almost 22, when she was 15 or 16, she went to the Stanford University Law and Trial Program. There were 300 kids that were chosen around the nation to go to this program and people were like, Aren't you scared to let her go? A.k.a anxious, fearful, worried, lame name, name however you want to name it. And we really had a piece about it.
I mean, there was some initial concern we had to learn more, investigate things. And, you know, obviously I flew out there with her, made sure she got settled in correctly. We did certain.
Things. Yeah, we weren't careless, if you will, or irresponsible by any any stretch of the imagination. But I will say there was this element of who she was at that time. I knew that I could trust her. Yeah. Can I just. I'm just going to be real quick and clear. I knew she was ready. I knew that there was a maturity and a discernment that that well, in her that was the Holy Spirit. I knew she was saved. I like there were these things, these that made it easier for my mama heart to let her go and grow. Can I just say that? And so the things we're going to share with you today got her to that place. Got us to the place where we were like, okay, time for you to fly a little bit on your own. And the same thing goes when our son moved out and got married, I had so many people messaging me. I'm sure you did too. Where you were, where they were like, Oh, isn't he young to be getting married? And different things like that. And you know, I have to say, like, he was far more mature than most, 25 and 30 year old men I've met, you know.
And so get those questions. It's so interesting how we get different questions.
We get different.
I got nobody asked me. He's 18. Isn't that a little young? No, I didn't get any of those that.
I got a ton of them. But I think maybe it's more the mama hearts, maybe that are like, oh, are you worried? Are you is he ready? Or, you know, and and again, I have to say, is not I don't want to be taking credit here. I just have to say. And so you can't take credit either. Like that is the work of the Holy Spirit in your kids lives, maturing them as they are abiding in him. But the fruit that we saw in our kids was. That they were reading the word without us telling them to. For example, that's just one example. Making wise choices in friendships. Discerning those things. Being a leader, not a follower. Different things that all parents desire for their kids can. Like we all desire this for all of our kids. Right. And so I do think that there is an element of influence that parents have to impact their children to help them grow to that place. Because I've known a lot of Christian parents, I've watched a lot of Christian kids grow up and not get to that place. And I've seen a lot of Christian parents not have peace when their kids move out. Right. And so, yeah.
I remember reading a book, a couple of teenagers actually wrote the book and had stories in there about kids doing great things way in the past, like a 14 year old in history who was a captain of a ship with crew and did it well, and a 16 year old who led this other thing. And, you know, in society today, we've really slowed down the maturity process. And I think it's to the detriment of how God made people. And I'm not saying, you know, hurry up their childhood by any stretch of the imagination, but while they're in their childhood enjoying childhood things, they should also be maturing at a more rapid pace than the world thinks is normal.
Can I just also point out that what the world thinks is normal is not actually producing the fruit that any Christian parent should ever desire. We have kids. We hear this all the time. I have a 28 year old that isn't launching this whole concept of failing on the the launching process of being responsible, holding down a job, any of these things like this. That's actually what is common in society, but it's not supposed to be normal biblically. It would not be normal.
Maybe those parents shouldn't have just let them play and do school. And that's it. Right. And some simple.
Truth, because the thing is, is what does that do? It indulges the flesh. The flesh is lazy. The flesh doesn't want sinful. Flesh is like do everything for me. I have an entitled attitude. I know I'm just going to be I'm going to get that from my parents and my parents will give me the business and I'll do this and I'll do it like that. That's indulging the flesh, actually. And as parents, we have to actually withhold from our kids sometime so that they can actually grow to be the type of person that should be stewarding a.
Business example, we did just make a general statement. There's, of course, unique situations with COVID and people losing jobs and people moving and all these kinds of things.
Oh yeah.
There's lots of sometimes there's good reasons.
People would move back.
Families to rejoin together despite age. But you know what we mean. Yeah.
So I think that, you know, ultimately as we're diving into these, we all need to agree that society leading this conversation of what kids are capable of doing is not a biblical perspective at all, and it's not going to produce the fruit that you would desire. But instead we should be going to the word. And what I just read, what Isaac just read in Ephesians and John talk about the importance of the body being equipped, which is what Isaac was talking about. And so as we're doing this, that should be our ultimate goal, that our kids are being equipped because they are going to be active, Lord willing, active parts of the Body of Christ.
Amen. And second, Timothy three, 16 through 17 one. My favorite verses, hopefully one of your favorites too. All scripture is breathed out by God and profitable for teaching, for reproof, for correction, and for training and righteousness that the Man of God may be complete equipped for. Every good work and every age matters. It's not like, okay, and they're 13 now and oh wait, I heard about this manhood ceremony thing. Let me get that together. No, I mean, it's it's a process of cultivating and nourishing greater maturity and responsibility and biblical truth and a love for God over time. And the same with the with the daughters. It's there's no difference, right? There's we do women ceremonies, but it's not like, okay, it's of age and now we're going to do this thing. No, it's been a cultivation year after year of maturity and helping our kids, pointing them to Jesus and helping them grow in responsibility in the tasks that they do. So I think maybe we should go through some of the examples.
Yeah. So as we're going through these little categories, I don't know if you're driving and listening, that's fine. But there may be some things that you want to write down just to kind of like jog your memory as your kids go into different seasons. Or you can just like save this podcast and listen to it later. We're going to give you some practical examples of things that we have done with our kids, but that also we've seen other people do as well. In regards to progression of growth. I guess that's the best way to say it looks like a growth capacity because when you when you grow through something, when you learn a new skill then. You're more ready for the next thing, right? And so with babies and toddlers, I would say that this is actually something that society actually teaches a lot on, whereas they teach way less on how to teach tweens, teens and young adults things, which is crazy. You would think there would be even more.
But I think it's because, you know, it's easier to feel confident in teaching the babies and toddlers thing.
Because it's easy stuff.
Because, you know, as they get older, you can really tell if it's the fruit of your parenting or not even more.
Right. Well, and as we're going through these practical things, I want to remind you, too, like we have babies and toddlers and little kids right now. Also, we are literally walking in that parenthood journey, that sanctification time, right, where kids are waking up teething and it's hard, physically exhausting at times because you've got sleep deprivation. You're always carrying kids around like all the things. And I, I get that. But there is a perspective that needs to be heard by parents. That is, when your kids are little, you're more hands on. And as they get older, you get to let go if and only if you are truly doing a good job with being hands on and teaching them things when they're younger. And I said if and only if, because it's it's harder to trust them if you haven't equipped them. Right. And so I think that parents actually hold hold back some of those older kids, too. They're less prepared because their parents were holding them back. Right. And maybe they were holding them back, rightfully so, because they didn't prepare them when they were younger. And so we need to take responsibility as parents actually to be performing the duties that God has called us to.
And listen, do your best at obeying God's word regarding these duties of parenting and then give it to the Lord. Like that's actually why I don't struggle with fear and anxiety and stress in these different things. This is to answer that question of those moms, and part of it is what Jesus said. If you abide in my word, you will truly be my disciples. You will know the truth and truth will set you free. So this is the thing when you're teaching your kids the truth and they're walking in the truth, guess what? Bondage moms are set free from the bondage of fear, the bondage of worry, the bondage of anxiety. And so starting young when they're babies and toddlers and having worship music that teaches them the word, reading the Bible in front of your babies and toddlers. This is crucial because it starts when they're really little, putting the word of God into them over and over again and making it a daily habit to to be eating the bread of life, if you will. And then when they're older, they start doing it because it's what they always knew.
Right. I think we should do some rapid fire practical things for babies and toddlers.
So we've got teething. Obviously, when babies start teething, what's the next step? You as a parent go, oh, they have teeth, they're ready to eat food. Now I can give them food, right? Like that's a practical example of vision as a parent for what comes next. Here's another one crawling. What do you think of when they're crawling? Oh, they're going to be walking soon. Or they start before crawling. They're sitting up. Oh, they're going to be crawling soon and then they're crawling, oh, they're going to be walking. And then when they're walking up, they're going to be running and then they're going to be jumping, right?
And then there's these celebrations which they understand when you're excited, when they first start crawling, when they first start standing, what are they becoming accustomed to? Making progress and people celebrating with.
Them, right. Affirming that they're doing a good job, that they're growing in it and you're actually celebrating their growth. Flash forward for a second. Have you celebrated your 14 year old's growth and learning a new form of math or being able to really master playing the guitar in a song? Or are you so used to hearing them practice it every single day that once they master it, there's no like stopping for a moment to listen and really applaud them and thank them.
And. That's right. I mean, meetings as a family are so important. Yeah. Because we can celebrate what seems to be small to some people at the table is huge to other people at the table. Right. That are getting that are receiving it. So we should celebrate even what we think are small things because sometimes a younger in age kid thinks it's a big deal.
Right. And it's good to teach your kids how to celebrate the younger kids. Big things that might seem small to them. It helps that child to feel valued and loved. Some other examples for babies and toddlers are communication. I wouldn't say that baby signs are like a must as a parent, but it is actually the first like one of the first ways that you're communicating other than body language and like picking up your baby when they're crying and cuddling them and nurturing them and being tender with them is obviously a way you're communicating nursing as a way to communicate. There are many ways you can communicate with your babies before they're speaking verbally. But but if you do do baby signs, then typically. You start speaking the word with the baby sign to teach them how to speak because that's the vision, right? That's the growth, is that they're going to be speaking soon. Potty training is another example, right? Like potty training with the vision that they will no longer be wearing diapers. Woohoo! That's going to save some money on a monthly basis. Right. And let me just remind you that all of these things are things that you are actually helping your child to do or you are doing with your child because they're babies and they're toddlers. And so that's what I mean by it's more hands on. Right. And it's the same thing with like, can I just even say we did a last podcast was on emotional outbursts, which you've got to go listen to that. But the truth is, is if you never train a three year old or two year old on emotional outburst, what do you think is going to look like when they're teenagers?
Mm hmm.
And so you have to have this vision. You have to have vision as a parent, which we say over and over again. But you have to understand that the little things you're doing with the babies and toddlers is actually preparing them to be able to be a more more of a blessing when they're older, actually.
And sometimes as parents, we can have less vision when it's not immediate and obvious. So it's immediate and obvious that teething is happening, that crawling turns into walking, that potty training needs to happen. That's obvious. Obvious. And we have a selfish motivation. Not even selfish. A good motivation. Right. We want we want to see them not wear diapers anymore. And it's easier and it's good for them. And it's good all around. Right. But now when the kids get a little bit older, are we stopping? Are we getting too busy? And are we missing the little steps that they need to hear from you to put forward in front of them as a little vision and celebrate when they achieve it?
Yeah. So let's move into the kids and I'll just rapidfire some more of these examples. Like maybe you're you've taught your 18 month old to three year old to do the Strider bike. You know, those ones that don't have training wheels and they don't have pedals? Well, what's the next step? It's going to be a little kid bike or you'll tell them it's a big kid bike. Right. And so you have this natural progression snowboarding. Obviously, if you're you have a baby that's crawling, you're not going to take them snowboarding or skiing when they're a baby and they're crawling, they don't even know how to stand up and walk. So there are things that people have to learn before they can do the next thing. And it's our duty as parents to help them learn these basic life skills so that they can be learning. The next one's right.
I like your progressive progression of chores because I think that that could be there's an opportunity there in a lot of families of helping them keep making progress. Sometimes they get stuck on the one level, but as they get older, they should be doing better.
Bigger chores.
Bigger chores.
Even more skillful chores, right? That maybe take time for Mom to stop and take a moment to teach them something. We've been teaching this for so long and we go in depth on chores. By the way, in the Parenting Mentor program, there's a whole list in one of the parenting mentor packets that comes with that video on. So we do go into that more in the Parenting Mentor program and we talk about why we don't pay chores in a different podcast. So that's probably another question you might be having.
Make sure there's no chores that are disdained by people in the family, right? If they see that you don't like a chore, they will not think it's an important thing, an important contribution for sure. So it's very important that all contributions are looked at as important.
And that's a biblical concept, right? Do everything is unto the Lord. That's something that if we're teaching it to our kids, then we have to try to do it ourselves. And we need to like say, hey, yeah, I struggle with having a good attitude, doing dishes and I'm sorry, but you need to have a good attitude too. Like, we both need to work on this. You can go at it from that way too. So progression of chores. Isaac's totally right. So start them out with cutting olives, with putting their clothes in their laundry basket, with making their bed, with putting their toys away. If they can get toys out, they can put toys away just period. That's if they can get toys out, they can put toys away or toys disappear. Right. And so then what does it move to? It moves to using the vacuum cleaner, sweeping, like have they cleaned up the toys so that they don't clog up the vacuum? Right. And so there's progression of like, so you make fingerprints on the window. Can you wipe the window and get rid of the fingerprints? Yeah, you can. And so giving your kids responsibility and then praising them afterwards, affirming that and then thanking them, maybe rewarding them if it was a harder chore. Here are some other ideas for kids at this age. When they start, that's when they start doing like imagination and they start thinking and they start having their own ideas and their own thoughts and their own questions. So if you have kids that start asking why, again, this is another topic that we teach on in depth in Parenting Mentor program. But if they start having ideas and thoughts, this is where you want to engage, not shut down, not answer.
The kids don't do that because this is where. You are cultivating a teacher student relationship with your kids and that is necessary for all things if you want your kids to be coming to you for wisdom when they're older on things, you have to cultivate a teacher student kind of relationship with your kids. And this is the time where that is happening, right where you're taking time to teach them a new skill, teach them a new chore, teach them a new responsibility. And you're taking time to do it with them and being patient with them if you aren't patient with them. Now, I've made this mistake. If you're not patient with them and you're just like, quick, and you're like, Come on, why aren't you doing it right? And you're snapping at them and you're kind of like, Ruff, they are not going to come back to learn from you when they're older. And so you have to really soften. You have to get rid of your schedule and take the time and slow down long enough to teach them things. And then the other thing, this is really important for for you to understand kids that are just coming out of the toddler stage and they're and then they're all getting older, not quite tween age years. They're starting to make their faith their own right. So a lot of their ideas, their thoughts, their questions could be around faith. They should be. They should be. They should start really grappling, like really thinking through starting to do a little bit of critical thinking and asking questions. And that is normal and that's a good thing. You want your kids to make their own faith, their own.
Absolutely. And the teenage years, they are making their own choices. And you need to empower them to do that. They're moving from have to being told things to being responsible and following through. And I think we potentially need to let them feel the pain of some bad choices, not in an unsafe way. Right. But within your family, like neglect. If they neglect something that they own, for example, and.
Then it breaks and then.
It breaks.
Out, we.
Don't just we don't just replace it. Yeah, you might teach them how to fix it. They might pay for the parts themselves. And you spend the time to teach them, but make sure they learn their lessons about being responsible. So good, start managing time, money. You know, they should be experienced giving and saving and spending and those different dynamics. It's so, so important asking deeper questions. And you can ask the Holy Spirit to prompt you what question is asked your kid, your kids. You're unique and you're unique and you have a unique relationship. So you need to think about the questions that will go deeper than the normal conversations that can really do that. This is where you want to really cultivate that deep relationship with your teenagers and help them to think critically. I've once told them several different data points and help them come up with how they're connected. That's just some different ways to do that.
So you were just talking about the tweens and teens, and I think that during this time, too, this is when kids start really wanting to put a label on their purpose, like they actually will start verbalizing that to you. And so it's really important that you're acknowledging all of these things as they're learning them and like affirming that in them and pointing out what they're naturally good at and encouraging them in growing in new skills, like maybe even just inspiring them towards learning it more, right? Like, for example, you guys know that our, our teenage sons that are 13 and 15, they have some businesses with building essential oil shelves and flags. Right. And so that didn't just happen. How it came about was doing a woodworking project together, remodeling the courageous parenting studio and seeing certain skills in them and going, Hey, you're pretty good at that. And them going, Oh, well, there's a problem. Maybe I can create a solution to fix it, you know, and like, and talking about it and us encouraging them and going, Oh yeah, lots of women have all different kinds of essential oils and they're cluttered and they don't have a place for them. If you sell these shelves, that's a solution for other women, right? And lo and behold, it was and it became a business for our 13 year old. So but but I bring that story up to you guys because a lot of times it's easy to look at what another family is doing or what a kid is good at and just think, oh, they've always they've always had that going and not ask the question, how? What did they walk through first to get to that place? What was the process? And the process was that there was a lot of encouragement and a lot of time where Isaac spent helping our son to figure out the right tools to purchase how to use them safely, like a lot of time learning.
And sometimes you try things and it's not a hit with the kid, you know, we've right. I remember one kid helped them set up a blog and that just ended up not being a passion of theirs. And so I spent a lot of good time and energy and even some money to do something. And that's okay because you're exploring. See, kids need to try different things and you're the steward of helping them discover their gifts and how they can. Contribute and what an important time you're looking for evidence when the middle aged kids and in the teenage years you're taking that evidence to try things and further hone in on things that they delight in, delight directed activities and studies and all these things to really focus on what they enjoy. So all kids desire looking bigger, don't they?
That's right. They all desire even the three year old. I'm big, you know. Don't. Oh, no, don't tell me I'm cute. I'm handsome, you know, like they do they and they express it in different ways. That's how our three year old is expressing it right now. I'm not cute, I'm handsome. Or don't call me that.
Don't I agree with that.
And so and I love that because it just shows mom and dad that there is an importance for him to feel big and to have some things that he can do on his own independently and succeed at them. Yeah. And it sometimes it takes a little bit of creativity, but it's also important that you understand like God's word as you're digging into the word with your kids and, and they're learning about their own faith. They're figuring things out as you are reading the Bible with them. That's going to be how they when they're little, are abiding in him. Is you actually abiding in him with them? Does that make sense? And then as they start getting older and they can read, then you can start having them participate and they can read it out loud or have quiet time. We have a Bible time, quiet time in our daily home school routine. And so that gives time where everybody can like, okay, this is just time with the Lord, right? And now I see it even within like our 17 year old where she makes daily time, although she's in charge of her schedule and when she's doing what studies, she makes time alone for God because that's something that she grew up doing.
Yeah. You don't want God to be an afterthought. You don't want reading the Bible to be an idea. It needs to be a practice. And in Isaiah Chapter 5413, it says, All your children shall be taught by the Lord and great shall be the peace of your children. So there's peace when they're taught in the Lord. When they're reading the word, it literally influences them. And there's not a human being that exists that doesn't need the Word of God. We need it to have a good attitude. We need God. We need to lean into His Word, to be corrected, to have a correct perspective on a situation or a relationship, these kinds of things. So if your parenting in your own strength and the Bible and the Word of God is not penetrating your kids hearts and maybe not penetrating your heart as much as it should, that's a tough road that is very difficult, and it's going to be very hard to have the patience to do these things with your kids and help them have the appropriate progression. Because the world says there's a lot to offer and we can get enticed in in in directions and not be patient at home. I know this as a father. I can be have this ambition in my heart to do something when especially in my younger years, and I can not give as much patience when I'm at home because I have so much on my mind, so many things that I feel like I need to do. But really there I want to do in some cases some of them are in need. That is true. But sometimes it's a want. It's a want the next level. Oh, when once we achieve this then I'll. Yeah, but you know what, that kind of belief sets a habit in you and it usually leads to you. Never write.
You know, as we're talking about the tweens and teens, one of the verses that I remember just encouraging our sons with is in Psalm 119 verse nine, it says, How can a young man keep his way pure? Of course, this is for women as well. How can a young man keep his way pure? By guarding it, according to your word. By guarding it according to your word, your kids are not going to be equipped as young people to keep their heart pure on their own. It has to be guarded according to God's word. And so they need to be in the word on a daily basis to be able to guard it, right to know, right from wrong, all of these things. And so as they're starting to ask deeper questions, take them back to the Word of God as they start thinking critically, go, okay, but what does the Bible say? Because the Bible actually helps us to think critically. It actually helps us to think purely and righteously and make wise decisions and an understanding that, you know, as your kids are moving from that older teens, where I spent a ton of time on the older teens to adult stage, but there are certain things that like permits, right? Like society will do the whole you're going to get your permit and then what's the next next vision is to then you'll have your license. Right.
Let's not leave it at those things. What are all the things in between that you should create your own little visions for and excitement for? Are they leading up to a man or woman who had ceremony? Is there some kind of thing they get to do?
Are they looking for a job? Are they are more independent students? Sometimes it's the things that go unnoticed and not affirmed that that can be like the most impactful in a negative way to kids. Can I just say that especially when they're older, I found like the things like being an independent student have if you have an independent student, a kid that just is disciplined at getting their homework done and you don't have to tell them, have you appreciated that in them? Like really taken an effort to go, hey, you know what, today I want to just take you out for a cup of coffee because I'm really proud of how independent you have been in your studies. You've been really diligent.
That's so.
Good. And it's like amazing how often they're like, Oh, wow, you're calling out a character trait that they are living a disciplined life, that you're acknowledging that in them and that that makes you trust them more and that you see growth in them. We call these growth spurts out in our kids, and it's easy sometimes to go when they're like, Oh, mom, my shoes are too small or My shirt's too small or I need more pants because I grew right. Those growth spurts, it's like they're inevitable, right? They're going to happen regardless of if you try not to or not. And it's easy for us as parents to go, Oh, well, let's go get you new ones. In a sense, that's like a celebration to the kid. Oh, I get new ones, even if they're hand-me-downs. They're not the old ones that I was just wearing. Right. But we need to acknowledge the character development growth spurts. The spiritual development growth spurts. The communication growth spurts. The friendship growth spurts. The relational growth spurts. Right. Because there's a social awareness that kids, as they grow up, they become more socially aware. We need to acknowledge those things so that they are like, Oh, this is really a valuable.
Skill and we all need this. We should be modeling this in our marriages, spouses, encouraging each other, acknowledging achievements, acknowledging other things. It's super, super important because everybody wants to be known, right? Everybody wants to be valued, make a contribution and grow.
Those are four things that all people want, desire. And I would say that they're like deep down needs within people to be able to be known, to be valued, give a contribution, grow like Isaac was just saying. And I would say, like, for me, this is a healthy practice that I'm even going to do. And I'm just going to share two questions with you that I think would be really powerful for you as a parent. Do a little parenting audit on those four things. How good are you at? Knowing your child, do they feel known? Helping them feel valued. Helping them to give a contribution and acknowledging their growth and helping them grow. Are you how good are audit those four things and then go, okay, these are the things I'm good at. Now where can I improve? And if you sat down and really thought about each kid and you ask yourself how you are as a parent and how you can grow and improve to help your kids, I think that you'll find that there is a new purposefulness and intentionality that starts really inspiring you as a parent too, because I get that the daily rigamarole, the normal, the menial, the mundane things, it can be hard to have vision as a parent to be excited about being a parent. I get that.
Yeah. And hey, husbands, make sure you think about these things with your wife. Do you encourage those four things in your wife? It's important.
I think that ultimately, as we're letting our kids grow, eventually we have to realize we have to prepare our own hearts that they're eventually going to go. So as they're growing, start asking God to prepare your heart to let them go because they are going to have to go someday. We have to trust our kids and understand that they're actually his kids, not ours.
We actually love that they're getting older. There's this saying a lot of times, where did the time go? And I understand that thought. I've had that thought before, but I shift to I'm excited that they're older. I love that everybody gets older because everybody gets to experience progress and grow maturity and experience more of God in different new ways and contribute to the world and new, interesting ways. Let's just make sure our paradigm is focused forward, not backwards. Otherwise we might be holding our kids back.
That's right. The last two things that we want to share with you guys is to not label your kids. I think that it's really easy, especially in today's society, to have ageism. We've talked about that many times in previous podcasts, but don't don't label your kids as not being able to do certain things and then make them stuck in that spot. Sometimes, I think and that goes along with what Isaac was saying regarding not stifling your kids. But part of that happens when we label them as well. They're six, so they can't do the eight year old thing. Right. You got to take all ages off, all things. I don't even like that. There's ages for certain things because there's different maturity in different kids based upon how they're raised actually, and how God wired them. And so we need to take the labels off and we need to verbalize that to our family, to our kids. We are not labeling each other. We need to give each other grace to grow. Because if you if you aren't teaching this concept to the whole family, it will happen from sibling to sibling because that's the human nature. Right. And what you want is for your kids to grow and then go and acknowledge that their younger siblings are still growing.
Also, we've had so many conversations with older kids one on one about their younger sibling and about how they need to let them grow, grow, and specifically the way they are stifling them by how they view their younger sibling, maybe from something they did in the past or whatever. And they're hanging on to that belief about them, right? So we have to let.
Each other them as a little kid when maybe they're a middle kid and they can handle more things. Right. And and not like this is just an important conversation. I would say if you have really involved grandparents that are like helping you, that you guys live in close community with, this would be a good conversation to even have with them because sometimes grandparents can bring on that, that labeling too. And so but ultimately, when it comes to like letting your kids go and not having fear, part of it is that you're letting them grow into maturity and you're acknowledging it, and that helps prepare your own heart to let them go. But really, you just got to do your best at obeying God's word regarding the duties of parenting and then give it to the Lord.
Amen. Thanks for joining us.
Hey, thanks for listening to this episode. For more resources, go to courageous parenting and courageous mom for free online workshops, blog posts and best selling courses. Also, we wanted to quickly tell you about our six week online parenting mentor program. Isaac and I created a powerful biblical curriculum. Here's how it works. Each week we release a video with a downloadable parenting packet to make it easy for you to incorporate those teachings directly into your parenting.
This is an incredible self-paced program where we cover everything from obedience training to overcoming mistakes most Christians are making. But more than that, it's a supportive community. You'll have access to our private online group, Live Webcasts, and the courageous parenting text message line where Angie and I can send you weekly encouragement straight to your phone.
If you're interested in joining our next online parenting mentor program, secure your spot now at CourageousParenting.com