Anxiety, feelings of overwhelm, stress-induced outbursts are all a reflection or are symptoms of something deeper. The reality is that sometimes these reactions are caused because of something physical, like brain trauma, hormonal changes like during a menstrual cycle or pregnancy and postpartum, but there is also a spiritual aspect we MUST investigate. Is it no wonder that God has placed so many scriptures, encouragements, and exhortations for us on the topic of anxiety, worry, fear, or doubt in His word? Of course not. He understands how we are wired better than we even do because He is the Intelligent Designer!
In this podcast episode, we cover both what you can do practically to set yourself up for success as a parent of young kids when there may seem to be more "chaos" in your life than normal. We have some practical suggestions for taking care of yourself physically and spiritually and then we dive deep into the heart of the Word of God and give some clear encouragement regarding what these outward emotions can be reflecting from our hearts.
This is an episode you won't want to miss as you cannot guide your children in the way if you are not living it out. You can not cultivate the soil of their hearts to be good and honest if yours are not. Amen?! So, as we consider how crucial humility is in our honest introspection of ourselves and how we handle life when it doesn't go our way, please pray beforehand. This message is first, for you as the parent and spouse, then after you have chewed on the Scriptures and truly reflected, share with your family humbly and begin to teach them what it means to walk in full faith in the One and only Sovereign God.
So join us, as we dig into this deeply needed topic on anxiety in parenting young children. 
In This Episode We Discuss:
Setting Yourself Up for Success

Starting Your Day Right- Recalibrate with God & Physical Care

The Reality of the Physical Elements that Contribute to Feelings of Overwhelm 

The Importance of Routine & Structure to Cut Down on Chaos & Overwhelm

The Daily Need for the Word, Prayer, Worship, and Biblical Perspective

Asking Yourself "What Causes this Anxiety?" & Being Honestly Introspective

What Anxiety & Fear Reflect Spiritually

What Scripture Says Regarding Fear & Anxiety

Taking Thoughts Captive

The Importance of Surrounding Yourself w/people who can Speak Life into You

Accountability through Communication

The Importance of Modeling "Casting Your Cares on Christ" and "Trusting Him"

Leaving a Legacy of Humility, Courage, and Trust vs Pride, Fear, and Anxiety

How Humility Plays a Role in Freedom from the Bondage of Anxiety
Weekly Tip and Date Night One Sheet SUBSCRIBE HERE
New platforms to connect with the Tolpin's:
MAKE SURE, you are on our email list so we can let you know where we are based on quickly changing realities
MeWe:
Gab.com: (not an app)
Rumble: (Search and you will find us)
COURAGEOUS PARENTING  

ISAAC TOLPIN
Parler: (When it's back online)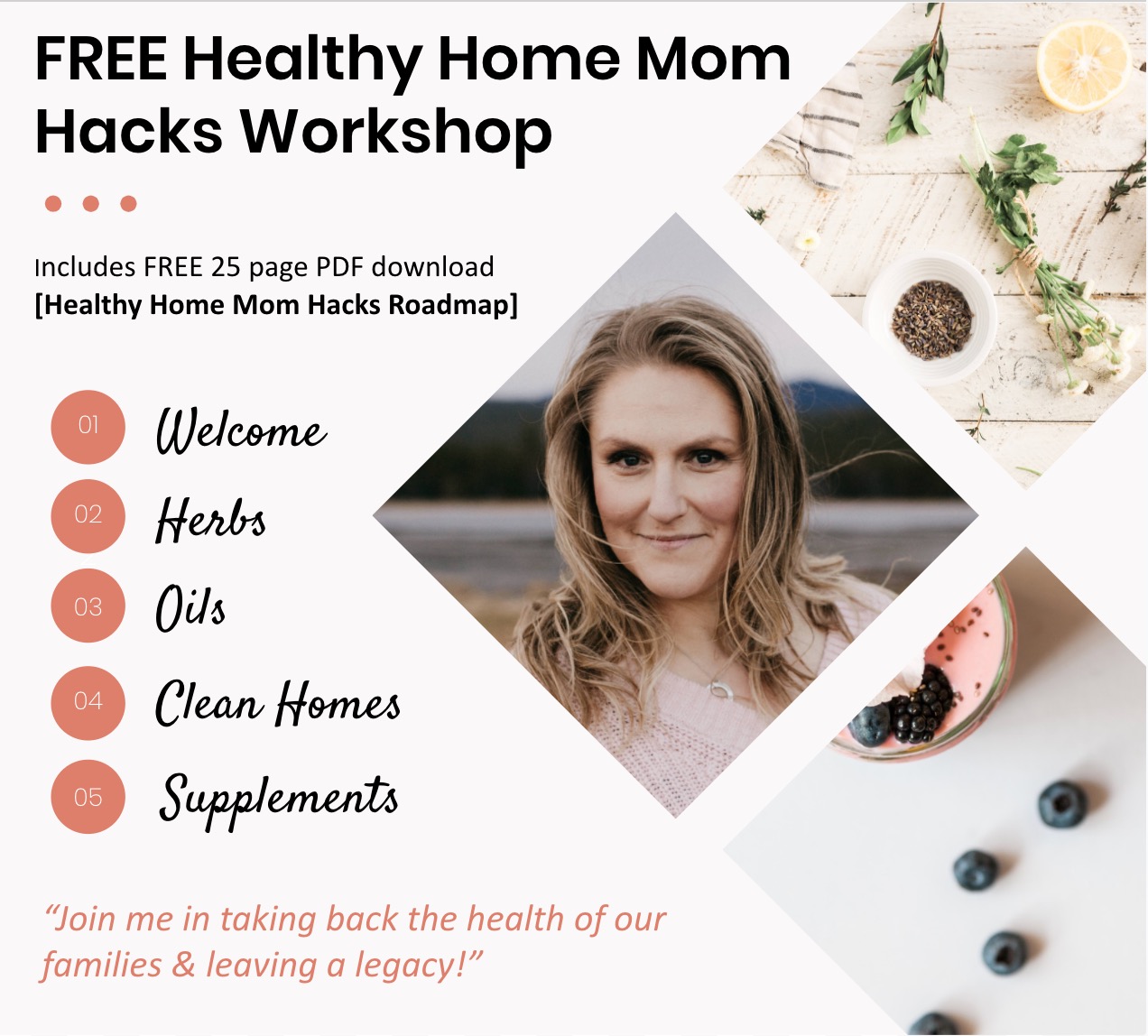 Scripture In This Episode:
John 14:25-27 – "These things I have spoken to you while I am still with you. But the Helper, the Holy Spirit, whom the Father will send in my name, he will teach you all things and bring to your remembrance all that I have said to you. Peace I leave with you; my peace I give to you. Not as the world gives do I give to you. Let not your hearts be troubled, neither let them be afraid."
Proverbs 12:25 – "Anxiety in a man's heart weighs him down, but a good word makes him glad."
Philippians 4:4-8 – "Rejoice in the Lord always; again I will say, rejoice. Let your reasonableness be known to everyone. The Lord is at hand; do not be anxious about anything, but in everything by prayer and supplication with thanksgiving let your requests be made known to God. And the peace of God, which surpasses all understanding, will guard your hearts and your minds in Christ Jesus. Finally, brothers, whatever is true, whatever is honorable, whatever is just, whatever is pure, whatever is lovely, whatever is commendable, if there is any excellence, if there is anything worthy of praise, think about these things."
Psalms 32:8-10 – "I will instruct you and teach you in the way you should go; I will counsel you with my eye upon you. Be not like a horse or a mule, without understanding, which must be curbed with bit and bridle, or it will not stay near you. Many are the sorrows of the wicked, but steadfast love surrounds the one who trusts in the Lord."
Psalms 55:22 – "Cast your burden on the Lord, and he will sustain you; he will never permit the righteous to be moved."
Psalms 56:3 – "When I am afraid, I put my trust in you."
Matthew 11:28-30 – "Come to me, all who labor and are heavy laden, and I will give you rest. Take my yoke upon you, and learn from me, for I am gentle and lowly in heart, and you will find rest for your souls. For my yoke is easy, and my burden is light."
2 Timothy 1:5-7 – "I am reminded of your sincere faith, a faith that dwelt first in your grandmother Lois and your mother Eunice and now, I am sure, dwells in you as well. For this reason, I remind you to fan into flame the gift of God, which is in you through the laying on of my hands, for God gave us a spirit not of fear but of power and love and self-control."
1 Peter 5:6-9 – "Humble yourselves, therefore, under the mighty hand of God so that at the proper time he may exalt you, casting all your anxieties on him, because he cares for you. Be sober-minded; be watchful. Your adversary the devil prowls around like a roaring lion, seeking someone to devour. Resist him, firm in your faith, knowing that the same kinds of suffering are being experienced by your brotherhood throughout the world."
Proverbs 3:5-6 – "Trust in the Lord with all your heart, and do not lean on your own understanding, In all your ways acknowledge him, and he will make straight your paths."
Joshua 1:9 – "Have I not commanded you? Be strong and courageous. Do not be frightened, and do not be dismayed, for the Lord your God is with you wherever you go."
Resources:
Support The Ministry
DONATE

, to become a bigger part of shifting the culture of future generations through impacting 1 million families and their legacies. We are in full-time ministry as a family of 10, everything makes a difference.
Thank you for being part of this movement to equip 1 million families and their legacies with Biblical truth to raise confident Christian kids in an uncertain world.
Full Transcript:
Welcome to Courageous Parenting Podcast, a weekly show with parents with biblical truth and raising confident Christian kids in an uncertain world.
Hi, I'm Angie from Courageous Mom, and I'm Isaac from Resolute Man. We've been married for 21 years and have seen the fruit from raising our eight kids biblically. Based on the raw truth found in the Bible, we can no longer let the culture win the hearts of children.
Too many children from Christian families are walking away from their faith by age 18. And it doesn't have to be this way. It shouldn't be this way. Join us as we start an important conversation about effective parenting in a fallen world.
Hey, welcome back to the podcast. Hey, everybody.
So excited to share this episode with you. We're shooting it while on vacation, a little time away with another awesome family up in the Macall Idaho area so that they had this cool Idaho map behind us.
You know, why not? Right. So what are we talking about today?
We are going to talk about a conversation that we've had a lot of questions about anxiety. Yeah.
So how to overcome and have self-control in those moments of anxiety. But also we're going to dig into some kind of, well, very pointed conversations regarding it. We've had a lot of people reach out to us asking about how to handle anxiety or overwhelm while having little kids. So that's kind of the main.
Now, if you just have older kids, this will still be helpful. But it just seems that if, you know, when kids are younger, there's less training opportunities. That's happened so far because the younger. Right. So there's more challenge potentially there.
Yeah. So and, you know, a lot has happened in twenty twenty for a lot of people and more in twenty, twenty one now. And so I think that there's been more of a temptation or a struggle for a lot of people, whether you have kids or not, to struggle with anxiety and fear of what is to come and what you're going to do. Maybe you've lost your job. And so we thought that this would be a very timely message.
Yeah, it's more on how to handle anxiety in parenting the day to day, because you know what? There's disobedience. There's can feel like they are sometimes they can be a lack of structure or, you know, they can be really, you know, pressing against revealing some issues in themselves. And so but it is a different I think as you I think you're going to hear from the father and the wife, although it's an issue in both.
And so before we dive in, I just wanted to share with you guys from John, 14 verse twenty five to twenty seven, just two verses, super encouraging that says. But the helper, the Holy Spirit, whom the Father will send in my name, he will teach you all things and bring you bring to your remembrance all that I have said to you, peace. I leave with you, my peace I give to you. Not as the word world gives do I give to you. Let not your hearts be troubled neither. Let them be afraid. And so this verse came to mind right away because it's a lot of times anxiety comes from fear. It's a reaction or a symptom of something that has is deeper rooted, a fear, a lack of trust, the unknown, the what ifs, focusing too much on those kinds of things. And so I just wanted to encourage you guys with that first scripture. That's John 14.25-27.
But Isaac mentioned something else interesting. He said, we're going to talk a little bit about the differences between men and women on this.
And so I you know, transparently speaking, I haven't really struggled with, like anxiety or overwhelmed to too much over the years. And I'm thankful for that. I but I have walked intimately in community with women who have struggled with anxiety, whether it's postpartum anxiety, being a postpartum doula or or just through pregnancy with hormones going up and down, obviously have been pregnant eleven times myself. I've walked through grief.
I've walked through just the hormonal changes that happen when you go from one trimester to the next, which now I can actually literally feel the hormonal changes hit me the week that I'm switching trimesters where, you know, sometimes you get those feelings where you feel like you're going to cry at the drop of a hat and you don't exactly know why. And you're doing all the things. Maybe you're in the world, you're listening to worship music, you're praying, you're you're not hungry. So you've eaten, you know, and you're taking care of yourself. But yet there's this still the strong physical sense of this emotion that is overwhelming. And so the reason why I bring that up is because these are things that men don't necessarily struggle with, right? They don't carry babies. They don't have those hormonal ups and downs. Women struggle with that even when they're not pregnant during their monthly cycle. Sometimes for some women, it's more than others. And so I would encourage you the reason why I'm bringing this up is because there is. We're going to talk about the spiritual side of anxiety that's going to be the main focus of this podcast, but I wanted to purposefully acknowledge that there is a physical aspect that's not necessarily spiritual that we need to pay attention to as women and men also have a physical sense as well, especially teenage boys, when they're going through puberty.
There are different aspects. And we need to be wise. We need to get educated. First of all, what supplements do we need to be utilizing and taking to help support our physical bodies so that we're set up for more success? So that doesn't become a temptation for us. And then then we go to the spiritual side where it's like, OK, I'm struggling with this, but God can help me exercise self-control, self-control, the fruit of the spirit. We just read that God left his Holy Spirit with us to help us and that he can give us peace, peace in times of anxiety. And so there is both the physical element and then there's a spiritual element. And it's our responsibility to do due diligence on the physical side so that that is not something that we're ever able to use simply as a scapegoat for why we don't ever want to justify our lack of self-control, because lack of self-control would be sin. We don't want to ever justify outbursts of just being mean or angry or frustrated, which can come from being anxious.
But they can also just be because they're there. There's two different things. Right. And so you need to be really introspective. This is where you're responsible for being introspective and honest and humble. So I just wanted to encourage you guys with that aspect.
There are some there are many, many verses and proverbs and songs. And so we thought that we would just share a few of them.
Yeah. So in Proverbs 12:25 anxiety in a man's heart weighs and down.
but a good word. Makes him glad.
So you may be feeling weighed down when this happens. That puts you in a vulnerable position, especially if your kids are acting out. Things like that. But a good word.
So one good word in the Bible, right? That's very important. We know what we can give each other. Good words to encourage each other. Guys, your wife, if she's the one home all day with the kids, she needs encouragement. You need to keep your issues, challenges with working things at bay sometimes and for a better time because you need to be conscious of where she was. She can dealing with all day and and encourage her. And you need those groups. You need to pray together in those kinds of things. Super, super important as well. In some thirty to a balance struck you and teach you in the way you should go. I will. Counsil, with my eye upon you, be not like a horse or a mule without understanding. You don't want to be like a mule. Yeah, right. Which must be curbed with bit and brutal or it will not stay near you.
And then it continues. The next verse says, Many are the sorrows of the wicked but steadfast love surrounds the one who trusts in the Lord. So like Isaac is saying, we don't want to be like the mule that's stubborn. We want to trust in the Lord, which means we need to cast our cares and our anxieties on him. We need to trust him. But also like there's an element which will find in other verses to where it talks about humility, like it takes a certain amount of humility to be able to trust in the Lord in situations that are going to cause anxiety. Where I'll be honest with you, people who don't know the Lord or don't have the Holy Spirit with them, they might think you're kind of nutty for not having anxiety over certain situations. I know we've walked through a lot of trials in our marriage. And like you guys, there were times where people were like, I can't believe you guys are still so strong, like in your marriage or in the Lord. But I actually drew us closer to one another and closer to God because we trusted him. And that can be your experience, too. That's not anything on Isaac and Angie to be proud of at all. That's totally the Holy Spirit working in our lives and us being humble and trusting God with those things and being humble towards one another, which is really, really important.
Now for the guys. It can be easy to have so much weight on your shoulders from work and things happening and finances. And, you know, the challenge of being a provider, especially in these days, to all kinds of things. Sometimes we need to keep the noise out so that we can focus on our families, because if we're still thinking in here and kids are all around us, we can have anxiety because there's too much all at once. We need to like do a check at the car or if you're working from home, do a check before you re-enter in and just go, you know, and maybe pray you go. You know what? I'm going to be I'm going to look at all this stuff. I'm not going to keep dwelling and thinking about it, whether it's bills or focus on my. Family right now, and that's a discipline, and if you're not good at that discipline, it's just like working out in the gym, you know, it's really hard to get going. But once you get going, you get a rhythm and you get kind of into it, right. So, so important that you develop that discipline.
Yeah, it's interesting because that what you're talking about reminds me of this Next psalm.
So I'm 55:22. Cast your burden on the Lord and he will sustain you. He will never permit the righteous to be moved. So you believe Jesus, you're the righteous. The Bible calls you saints so you won't be moved.
But if you are moved, if you are moved into anxiety and wrong ways of parenting and, you know, frustration and throwing your hands up in theirs, I kind of can't handle this kind of you're walking and saying, you know, kind of situation, well, then you're being moved.
And why are you being moved? Because you're not anchored in biblical truth. You're letting those working in him hit your eyes. You're probably looking at too much on your phone or too occupied by the world. And so we need to be in the world to be an influence, obviously provide all these things are good God put us here in the world right now of the world.
We need to be strong so we can handle so we are not moved. Right. So important.
Yeah. So some fifty six verse three also says. When I am afraid, I put my trust in you and God, whose word I praise in God I trust, I shall not be afraid. What can flesh do to me? And so, obviously, these are the good words.
We just read a verse about how a good word can change and make someone's heart go from anxiety to cheerfulness. We read that in another scripture. This is why it's so important to be in the word of God, which is what we are encouraging you to. But you also do need to surround yourself with people who are going to give you good words that are going to Isaac talked about husbands leaving your wives. Will women you also that this goes both ways. Like if you see your husband struggling with anxiety, like you need to be praying for him, but also you need to speak out the truth and help remind him that's what you guys do for each other, as remind each other of what God's word says. You need to be relying on the Holy Spirit more than ever and he will help you. What do we read in the very first verse? He will help you. The Holy Spirit will help you recall the word of God. And that's not just for you always.
And I would say that oftentimes women are more expressive about the challenges and men are less expressive about the challenges. So if in your marriage you're really expressive about your challenges on the day, likely your man has challenges that he's not expressive about and once you've unloaded on him, he suppresses them. Now, sometimes that's wise, but if that goes on is like the normal all the time rhythm, then he might be feeling silently, desperate in a way for somebody to listen to his challenges.
And I think that it's really important that you both practice trusting the Lord with the Bible, talks about your anxiety, which we'll talk about in just a second, which is a really, really important.
There actually many verses in Matthew and and Luke that talk about casting your burdens on the Lord. You don't always need to have a person that you're talking to like women. This is a word for you don't always need to vent all of the things that you're worried about or concerned about to your husband. You need to use wisdom and how much and when you're sharing things also just as he would with you. And so the person that we're supposed to for sure go to is God. Yes, it says carry one another's burdens and scripture is well. And that's part of what we do at loving one another.
But God's word is really, really clear, says come to me all who labor and are heavy laden and I will give you rest. So if I lay my burdens down on my husband, he may not be able to give me rest from those things. But if I leave my burdens down on the Lord, he can give me rest, take my yoke upon you and learn from me, for I'm gentle and lowly and hard and you will find rest for your souls from my yoke is easy and my burden is light. That's Matthew 11:28-30. And like I said, you know there's other verses in Matthew to talk about. You know the sparrows they do not so so no reap yet. The father takes care of them. How much more is he going to take care of your children. There's so many passages that talk about trusting in God and what he actually wants for his people, his kingdom people. So if you are saved in your walking with the Lord, you can count on these promises and follow God's guidance. He's very, very clear. He commands us not to be anxious, which is very different. We need to think about, like the character qualities of God. Right.
We're made in God's image. And when he is in us, we are regenerated. We are born again. We experience the Holy Spirit helping us recall scripture. Right. Which is super helpful in times of anxiety. But also he commands us to take every thought captive under the obedience of Christ, which is in Philippians. And that is a responsibility that we have. And sometimes we have to hold each other accountable on taking those thoughts captive.
But how do you take them captive?
I want to take a moment and give you something for free if you haven't got it already is the date night one sheet. It is a beautiful document you can download that Will has some key questions on it for your date. Night did just get in alignment about what's most important for your family. No matter what time of year, it's always important to recalibrate. You can get that by going to CourageousParenting.com And subscribing to our mailing list. Also, you can get all of our show notes and everything, a CourageousParenting.com. And I also just want to share real quick about the Parenting Mentor program. So many families are being transformed by going through this. It's the six week self-paced program with live engagement for us and even direct interaction. So if you want to join us, here's a little bit more about it. You can find out more at CourageousParenting.com.
Steve and I realized that we were getting too comfortable with the world's vision of how to raise our children.
What Angie, as I have done in creating this. Is literally phenomenal.
This program provided awesome scripture based teachings and just some really great practical applications. This class has just really rocked my world.
It has given me a vision for not just the different things that we might focus on as parents are trying to raise our kids biblically, like how our kids are behaving or what we're doing with discipline, but also the things at heart.
We now have a game plan to how we want to raise our children. We have so many answers to the questions that have been in our mind.
And it's not just these hypothetical situations or it's not just this. Here's what I think you should do. It's let me show you where in scripture this is.
Do your legacy a favor and yourself a favor and just do it.
One of the best things that we've done this year. One of the best investments we've made this year. And I could not recommend it more.
We're no longer fearing dark days ahead, but we're so excited to raise lights to be leaders for the next generation.
Well, let's get really practical here. I think one of the first ways you can take thoughts captive is by remembering the purpose of parenting. The purpose of parenting is to glorify the father in everything you do. Right. So just a quick your kids raise them up so that they glorify God. Right. So that's super, super important. And I think sometimes we lose perspective of that, which is important to have, I think.
Oh, sure. And as far as perspective, because we have a little visitor who came in to say hi.
Hi, Eli. There we go. Yeah, you did find us. You just going to be quiet. You need to be quiet. Okay.
So so remembering the purpose, having perspective of what is the real reason we're panicking. Sometimes we're so caught in the mundane, we're so caught in the moment that we forget with the bigger picture purposes. And we don't have that perspective. And we do have a perspective. We remember our why. Then it gives us more patients in the presence.
Yeah, it's trying to go out the door. That's going to help everyone. But Philippians four. I just wanted to encourage you guys with this. It says, Rejoice in the Lord always. Again, I say rejoice, rejoice. Let your reasonableness be known to everyone.
The Lord is at hand. Do not be anxious about anything. So he's this is a command declarative sentences and says do not be anxious about anything but and everything. So every carry you have, every word you have, every fear, every thing that you may be tempted to struggle with as a human being. OK, let them. But in everything by prayer and supplication with Thanksgiving this is very key. We have to have a thankful heart. We have to look for the things that we're learning through the hard things and be thankful for those things. Right. So in our prayers. But everything by supplication with Thanksgiving, let your requests be made known to God. Have you brought the things that you're fearful of to God? I think that that is just a reasonable question that we have to ask, like if I was sitting talking to another mom who is struggling with anxiety, the first thing I would say is, hey, I don't need to take offense to this at all because I know you're a woman who loves the Lord and prays. But have you taken this to God? And the reason why I think this is such an important question is there are so many times where we can easily become overwhelmed and we don't do what we know is right to do. And sometimes we rely on other people will go to our husbands first before we go to God, because we're just overwhelmed and we're not doing what we know we need to be doing. And I just have to say, our husbands are not not God, they're not God. And so and our friend is not God. And God is actually one of his character attributes is that he is a jealous God and he wants to be our first man and our utmost and he wants us coming to him. But this continues and says what your request be made known to God? And then guess what happens? The peace that surpasses all understanding will guard your heart and minds in Christ Jesus. And then it tells us to focus on whatever is true, whatever is lovely, whatever, you know.
So you've got a couple of kids at home, the young you've got you're listening to this and you're like, how do I handle this? I lose control of my kids in a way I feel it. Or the day I you know, I'm having a hard time. I have an anxiety about getting things done. I mean, at the end of the day about things that didn't get done, you know, the house isn't as clean as I want it to be. There's all these things that you just really normal things that cause anxiety in the day.
And I think that, you know, we gave you the tip, your perspective. You got to respect the interest, talking about the anger in the world and your spiritual and taking thoughts, captive, taken captive. But also you might need to create some better structure in your home, which is really important. That'll be the next main point, I think, is to how could you better structure your day? What are some opportunities for that? Nanji? What are some good ideas for that?
Yeah, so I would say if you had a routine structure any day, what do we talk about the very beginning in this podcast, being aware of like the physical things that are going to potentially impact you to make you anxious. That actually is something you put in the beginning of the structure of your day. You need to take your vitamins. You need to take your supplements.
You need to make sure you eat so that you are not running low on blood sugar and then things are not getting to you as quickly. So there's a physical element of structuring your day. There's been in the word you have to be. We just read about how powerful a good word literally impacts your heart and your perspective. So you have to be in a world that is a non-negotiable OK, just as like eating is a non-negotiable. I would say prayer is a non-negotiable. I know that when I spend time in the world, there's a connection to God where I am casting my burdens. We just read these verses about casting your burdens on him. And this is something that you do all throughout the day. But you want to start out your day doing this so that you're not thinking about all of those burdens all day long.
Ok, because when you're when you have kids, when you are being taxicab mom, taking them places or just even homeschooling, you're going from one test to the next and you're doing laundry, doing all the things. I get it. It's easy for you to still in the back of your mind, have all those things that you're struggling with. If you haven't purposefully set aside time to give them to God, you have to give them to God. But also, there's an element of confessing to people when you know that you are in your heart still struggling with this. So maybe what you need to do is send a text to some friends, pray for me about these things that I'm worried about.
You could also have a certain I've seen as you do this with a certain part of the day where it's quiet time, it's they're not napping. It's time where everybody's reading the books. Now, your kids might not be old enough to read on their own, will. They can they can look at pictures without reading words. Yeah. And they can go through and you can teach them discipline of having some quiet time doing something that's super crucial for us.
I know that that has helped me over the years to keep sanity. I mean, honestly, like to just go, OK, right now I need to do nothing. I need to sit with my tea, have worship music going in the background and not even be reading anything. Just be thinking about the Lord. Giving him those things through prayer and worship is another aspect of your routine that I really believe is a game changer. For perspective, it helps you to take your thoughts captive. It's hard to worry about things when you have worship music playing in your home. So I would say if you struggle with anxiety, always have worship music playing in your home, that should be part of your daily routine and structure in your home and the reason why this is so important.
So Isaac mentioned, how does a mom do this when you have kids? But guys, if we struggle with anxiety, guess what our kids are potentially going to struggle with when they are older also or even when they are younger. Kids mimic their moms. They're like little mirrors if you have. I watched a mom on an airplane has stressed out about having her baby on an airplane, and she's just high stress, right? The baby usually screaming and crying. And then there's the moms that are like calm and they're just at peace. Their babies are usually calm and at peace. There is a we lead our children. We lead the atmosphere in our homes. We also lead their hearts and we lead them in what is OK and they copy. They copy us there are little copycats because they're learning how to be big people. And so if we are constantly crying or overwhelmed or sharp or because we have a worry in our head or were we're struggling with these things, guess what? Our kids are going to potentially they're going to be stressed out. They're going to have anxiety and it's going to manifest itself in different ways, physically and verbally as well. So I think that this is an important thing for us to remember.
And there's a scripture that really reminded me of this. And this is it's interesting. This is second Timothy, where Paul is talking to Timothy and he's reminding him in chapter one, verse five through seven says, I'm reminded of your sincere faith, a faith that dwelt first in your grandmother, Lois, and your mother Eunice, and now, I am sure dwells in you as well. For this reason, I remind you to fan into flame the gift of God, which is in you through the laying on of my hands, for God gave us a spirit not of fear, but of power and love and self-control. And the reason why this really stuck out to me, obviously, when I was thinking about anxiety, like, well, women with fear was the Bible say I did not give you a spirit of fear or timidity, but of soberness right in our mind. And they do and love. And so there's this element where I'd like, yeah. That came to me. But then I looked at the verses before and I'm like, whoa, OK. So I never really, like in my mind realized how much that there's this element for us as moms to realize, like we can be teaching our kids the word right. But if we are walking in fear, imagine if Timothy's grandma and mom were walking in fear all the time. Do you think that they would have cultivated or prepared the soil of their of Timothy's heart to be able to receive the word in the same kind of way?
What a beautiful place to where women are leading in the Bible. Bible's recognizing it. The spiritual condition of a child. Right. And so, yes, husbands, your spiritual leaders, your home. But your wife is a spiritual leader, too, and a crucial one. And there's an example of, you know, Timothy, you know, being, you know, equipped a rock solid missionary for the Lord.
Right. And in the Bible, giving credit to the.
It's interesting because like so a lot of us also probably struggle with well, my mom was depressed and always had anxiety attacks. And I struggle with this. And so people can think that there's this, like, generational thing that they can't break and change. Let me just tell you, by the power of the Holy Spirit, that does not need to continue on in you or into your children. It does not buy the power of the Holy Spirit. You and your mom actually can have a massive impact on your kids, for God gave us a spirit not of fear, but of power and love and self-control. We need to remember that if we are struggling with fear, it's not from God, it's actually from the enemy. And it's a human response that we personally are tempted to struggle with. And it's a reflection of us not trusting God. It's a it's actually I know this sounds crazy because a lot of times people will think, oh, well, she's overwhelmed and she's anxious. Maybe she's also depressed or maybe she struggles with her identity and she's not thinking very highly of herself. And she's weak like people think all these things. But can I just say it's actually a sign of pride for us not to be giving our cares to God.
Pride is a sin if we are not walking in humility and acknowledging that we can't handle this on our own and crying out to God, there's pride so that when you're so good, so with structure also, kids just really thrive on something that's the same, like a rhythm in their life.
So super important to create that structure in your life. You know, our bedtimes, routines and dinnertime things are going to make the day go by those kind of anchor things and make sure there are exasperating our kids without, you know, getting enough food or enough sleep in these kinds of things, too. And then we're going to get exasperated because, you know, of the chaos, the feeling of chaos in our home.
So there's definitely like a mixture. That's what you're saying. Like, you have to recognize that it's equally important to have the routine and structure as it is the spiritual strength and reminding yourself of what God's word commands you to do.
So we hope this was helpful to you guys. And it's super for leaning to God. We're. Thankfully, part of the movement, one million legacies, and we this next episode, by the way, get ready. We interviewed Ken Ham of answers in Genesis and we're so excited to give you this episode. We think it's going to have a profound impact on your parenting and perspective. So thanks for joining us.
See you next time. Hey, thanks for listening to this episode.
For more resources, go to CourageousParenting.com and CourageousMom.com for free online workshop's blog post and best selling courses. Also, we wanted to quickly tell you about our six week online parenting mentor program, Isaac and I created a powerful biblical curriculum. Here's how it works. Each week we release a video with the downloadable parenting package to make it easy for you to incorporate those teachings directly into your parenting.
This is an incredible self-paced program where we cover everything from obedience training to overcoming mistakes most Christians are making. But more than that, it's a supportive community. You'll have access to our private online group, Live Webcast and the courageous parenting text message line. Where Angie and I can send you weekly encouragement straight to your phone.
If you're interested in joining our next online parenting mentor program, secure your spot now at CourageousParenting.com