Unchecked selfishness will prevent your marriage from thriving. It's vital that each spouse recognizes the battle we all have to be too self-focused. If we don't recognize the ongoing battle, we won't work on it. Isaac and Angie share their tips for a thriving marriage as they just celebrated their twenty-second wedding anniversary. 
Main Tips From This Episode:
We've seen too many Christian marriages fail over the last 22 years of our marriage.

Christ must be at the center of your marriage otherwise our own selfishness will be destructive.

We must each have a growing personal relationship with God. 

We need people to run the race that will hold us accountable.

We've got to see a bigger vision for our marriage that motivates us to work on it.

Forgiving one another is a crucial part of a thriving marriage.
Weekly Tip and Date Night One Sheet SUBSCRIBE HERE
New platforms to connect with the Tolpin's:
MAKE SURE, you are on our email list so we can let you know where we are based on quickly changing realities
MeWe:
Gab.com: (not an app)
Rumble: (Search and you will find us)
COURAGEOUS PARENTING  

ISAAC TOLPIN
Parler: (When it's back online)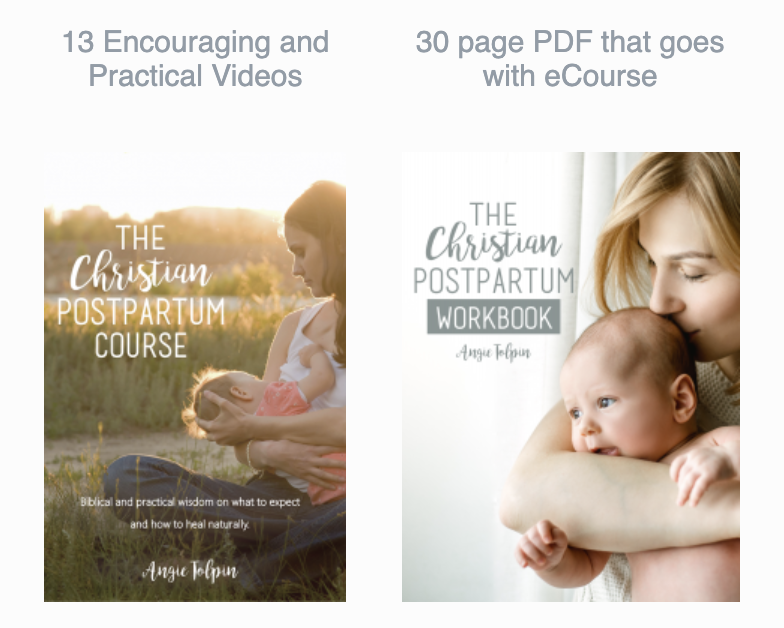 Scripture In This Episode:
1 Corinthians 13:4-6 – "Love suffers long and is kind; love does not envy; love does not parade itself, is not puffed up; does not behave rudely, does not seek its own, is not provoked, thinks no evil; does not rejoice in iniquity, but rejoices in the truth"
Proverbs 11:14 – "Where there is no counsel, the people fall;
But in the multitude of counselors there is safety."
Romans 12:10 – "Be kindly affectionate to one another with brotherly love, in honor giving preference to one another"
Resources:
Support The Ministry
DONATE

, to become a bigger part of shifting the culture of future generations through impacting 1 million families and their legacies. We are in full-time ministry as a family of 10, everything makes a difference.
Thank you for being part of this movement to equip 1 million families and their legacies with Biblical truth to raise confident Christian kids in an uncertain world.
Full Transcript:
Note: This is an automated transcript and misspells or grammar errors may be present.
Welcome to Courageous Parenting podcast, a weekly show to equip parents with biblical truth on raising confident Christian kids in an uncertain world.
Hi, I'm Angie from courageous
Mom and I'm Isaac from Resolute Man.
We've been married for twenty one years and have seen the fruit from raising our eight kids biblically. Based on the raw truth found in the
Bible, we can no longer let the culture win the hearts of children. Too many children from Christian families are walking away from their faith by age 18, and it doesn't have to be this way. It shouldn't be this way. Join us as we start an important conversation about effective parenting and the fall. Welcome back to the podcast. Hey, guys. Wow, a lot happening in the world, but today we're going to pause from all those things to talk about marriage. Marriage is so important, in fact, the most important team that can change the world, perhaps our marriages.
So true.
So we're going to dive into that today, and it's so great to be doing this. Angie, why don't you share a little bit about the kids episodes on Fridays?
So as you guys know, we just started launching another podcast, a shorter episode. It's the courageous kids version, and our kids are sharing biblical truths, lessons that they're learning in through their experiences in life. And this has just been a fun project for our kids to be a part of and for you guys to get to know them a little better. So you can kind of see more of what our family is about because you hear from us and the kids were super pumped and excited. It's also part of what we're doing for some schools.
So the first one was Megan. It's about 10 minutes long and Ethan's was three minutes last Friday. So they're super short, but they're power packed with good wisdom and stories
For your kids
To listen to for your kids. And that's what we're getting feedback on is that, wow, I played this for my kids several times because it stirred up so many good conversations. We paused it and talked, and it's just great to hear that. And just for clarity, it's under courageous parenting. It's the courageous parenting podcast. But it's our kids teaching kids about what they've learned in biblical wisdom and so forth. Ok, so this episode, though, is super important. We just celebrated our twenty second wedding anniversary. Woo-hoo. So awesome. What a journey of thriving and surviving and nine kids.
And oh my goodness. Along the way, we've how have we put it like this? In the past? We've won a lot. We've won a lot, lost a lot. And we're still here praising the Lord because he is good all the time, not dependent upon our circumstances. Amen.
Amen. And we have just stayed steady, deep in love with each other the entire time and praise God
Even grown closer like I was. It was interesting yesterday. I was trying to write a post actually just about our anniversary, just to honor that day. And so many times I wanted to say, like, can I say I'm more committed? Can I can I say that? Can I say I'm more in love? Like, like I think back to that day and you know how couples are on the day that they get married, they're just like, Well, they're just so head over heels in love, right? And and I'm like, No, really. I feel like when you've walked through hard things together and you've seen each other be faithful one to the Lord and then to each other, and you've seen each other sacrifice personal things for the other person, for the family, your love grows deeper. Yes. And so that's kind of what I was, where I was going with that. But it's not the story for everybody. Yeah, and that's the sad part. We've also gotten to this place in our marriage where. Sadly, a lot of the couples that we knew when we were first married and even in the first 10 years of our marriage, they're not together anymore.
They're divorced Christian couples. And yeah, and do you remember, do you remember that day when we've referenced this before in marriage seminars and stuff? But when we were sitting in this, it was like a Sunday school kind of classroom with about a hundred different couples that were in the same season of life. And a pastor came in and he wanted to like, rattle us and shake us into reality of like, you need to work at your marriage, you need to try. You don't want to get so comfortable that you're not trying anymore. Good wisdom because if you do that, the normal statistics will apply to you. And these are the normal statistics even within the Christian world, that one in three couples will wind up in divorce or something like that. And it was, I remember sitting at a table. I remember the couples that were sitting at the table with us. And today, sadly, only two of those couples that were at that table are still married.
What was it? Eight couples?
Yeah, which is insane. And that was like and I think that we had been married maybe three years at that time. And and a lot of them had been married longer than we had at the time.
So anyways, wild, it's wild. And the number one parenting tip was love god and put God first. And number two is to work on your marriage. I mean, marriage is so important. And if, by the way, you single moms, single dads listening, our heart goes out to you. That's a very tough thing. And but you know, this hopefully is encouraging to you too.
You know, before we like fully dive into what we were going to share, I was super encouraged by what you brought to the table about what's happening in the world today. So you guys know we do our family meetings every day, we try to do them. And it's like both Bible time and family meeting and all the things. And today you shared some things with us about what was happening in the world. And then we read through a little passage in the Psalm. And I just think that it would be great if you shared some of what's happening today.
Well, it's interesting. Sometimes people ask me, Well, how do you know what to read your family? And this morning I had no idea what I was going to read to the family. We are going through the Book of Acts right now, but I'm just going to be honest with you. I couldn't find my Bible this morning, you know, Mondays and from church yesterday. And so anyways, I just decided to go some to some to you should look it up. I'm not going to read it right now, but it talks about rulers of this age and how kings of the Earth should fear God. And if they don't, it's a very big challenge for them. So very relevant to what's going on today, and I just brought up the current event that the United States, I believe Britain and Australia just made a new pact and left France out of it. France had an agreement with Australia to build submarines for them. They're already down the road in that. I don't think it was going great. But as multibillion dollar thing in the United States, Biden comes in and says, you know, well, let's make a pact together without France and we'll build your submarines. And basically, France lost that deal in or outside of that grouping of Britain, Australia and United States. Odd stuff. Right now there's embassies all over the world, right? And France has their embassies. We have our embassies. And usually when you pull out your ambassadors from your embassy, it means that country is an adversary or your concern for their safety, or you just literally hate each other as countries. Well, France is in process of pulling their ambassadors out of their embassies in the United States, and they literally feel like they were stabbed in the back. So just very interesting things, but it had to do with song. I brought that story in as texture into what I read to the family in Psalm two. I have it right. So that's just an example of of that. Not what we're talking about today.
But yeah, but I just think that it's important because this is part of marriages also where parenting and uncertain times, that's what our ministry is about. You're in a marriage in uncertain times, and you need to be aware of what's happening in the world and not. I'll be honest, as a homeschool mom, I can't always keep up on like what is happening in the world. So I appreciate that my partner in this life does keep me up to date. And then when we're reading scripture, it just seems so relevant. And it's even though it's sad at times and it can be frustrating. It's exciting. And so you read from Psalms to I'm just going to read part of it says why do the nation's rage and the people's plot in vain? Is that happening right now? Oh yeah. The Kings of the Earth set themselves. They set themselves and the rulers take council together against the Lord and against his anointed saying Let us burst their bonds and cast away their cords from US airways.
And you can read on. There's interesting stuff in there, so let's dive in. By the way. First of all, thanks for being part of the one million legacies movement. You mean the. World to us, and we couldn't do it without you. Together we are impacting million families and their legacies, which is huge. Do the math. It is crazy, you know, right? You probably heard me say this. If you have three kids and you parent them, do intentionally and they come to the Lord. And let's say each of them has three kids and that keeps happening. It's over three hundred and sixty people six generations later, not counting spouses. So you're not really parenting three kids, you're parenting a multigenerational legacy. And it really, really matters what you're doing, what you're not doing or doing really makes a difference. Both make a difference. Ok, so let's dive in, and we're talking about a few marriage reflections in twenty two years of marriage. Hopefully, this helps you. First of all, you've heard this, you probably know this, but do you really do it? And that is to put Christ first in your marriage. If the most important relationship in your marriage is each of your relationship with Christ, it creates this amazing triangle, doesn't it, honey?
That's right. So, you know, over the years, you're going to experience trials, you're going to experience hardships, you're going to experience things that were unexpected. You know, everybody wants to be as prepared as possible for marriage or for parenting. But the reality is as life happens, bad things happen. And really, how you respond, how you react when bad things happen is a reflective of what is inside of you and what is inside of you. There's this analogy of when an orange is squeezed in your squeezed as orange juice come out, right? Well, as a Christian, does Christ come out when you're squeezed, when you're in tight positions? And I think that there are many times in parenting and in marriage and in life where you need to be honest. Take the rose tinted glasses off and go, OK, I'm experiencing something that's tough right now. How am I reacting? And then what do you do next? The next step, the doing, which is what Isaac's talking about, is what is so important because you might be reflective in your heart, and that's great. And that's good. But being reflective in your heart and keeping your repentance or your apology to yourself isn't going to help your marriage. But if you verbalize that and you confess what you're struggling with and you ask for forgiveness, that's what can make a marriage great.
Yeah, so
You
Do. Inviting God into your marriage is so important. Left to our own devices, our own minds, our own hearts. It's going to be a rough road. You get two people that are going to be striving for independence separate from each other. Even though you're together, you're going to have selfishness, you know, running amuck in both of you, even though one of you might think it's just another and you have this problem that you need Christ, you need to invite God into your marriage. You need to pray to God and and worship God and read scripture and work on your own relationship, but also to be able to have conversations about God together and have a biblical marriage and pray together and contemplate these things. That's that's you have got up here and you have you're both on the sides and you connect with God connecting you. That was something we understood from the very beginning, even though I was a brand new Christian. As about a year when we got married,
I took personal responsibility,
Took personal risks with God, with God, and we knew not only is that like important and we want to do that because we love God. But it was also important for our marriage to literally to survive, not just not thrive, but to survive and to thrive. Of course,
Yeah. But I do think that, you know, for young couples, I know that we have people who listen to the podcast who aren't even married yet, actually, which is just amazing to me. They're not married. They don't necessarily have kids. And they're listening courage, parenting
Podcasts and building that foundation of knowledge.
I love it, but I just wanted to those people and to those who are married who need a reminder, like the thing that you should be most in love with with your spouse is their love for God. Like and and it should go the other way, like, are we really living in a way where our spouses like we look at each other and we're like, Wow, I'm just so thankful for what God has done in your life. And the the reality is, is you could be literally walking through a really hard time. I remember when we were losing everything and the business was going under and we were hundreds of thousands of dollars in debt. And I remember, like Isaac being moved to tears and being like, I can't believe you're being so supportive through this. And for us to like, sit and look at each other in the eyes and for me to be like, I'm just so proud of you for choosing God and choosing us during this time. Like, how could I not be?
What an interesting moment where we're over half a million in debt. We lose everything because we were building a company and it was tied to our finances. So when it went under, it took us financially under in a very, very big way and literally no Plan B.
There would be Plan B's and C's had gone into that.
They had got into it. We used we did have them. Yeah, so it was it was catastrophic financially, but it was just this really cool moment. Many moments of. Increased surrender to the Lord, humility drawing closer as a married couple. The kids rallied together and we just I look back at that time and I just remember being so joyous, actually, not always. A lot of broke. There's a lot of brokenness.
But but Jesus shined through that brokenness. That really is
Truth. One of the things was interesting. Some of you might be dealing with this or changing careers right now is the difficulty of trying to make the business work and being a Christian in a business where there's a lot of nonbelievers. A leader was so hard in these these days, and I remember when it was gone, even though I had the hardship of finances, it was nothing compared to actually running it and trying to make it happen. So it was like a big relief. It was amazing to to not have that anymore. I want to take a moment and give you something for free if you haven't got it already is the date night one sheet. It is a beautiful document you can download that Will has some key questions on it for your date night to just get in alignment about what's most important for your family, no matter what time of year, it's always important to recalibrate. You can get that by going to courageous parenting and subscribing to our mailing list. Also, you can get all of our show notes and everything a courageous parenting. And I also just want to share real quick about the parenting mentor program. So many families are being transformed by going through this. It's the six week self-paced program with live engagement from us and even direct interaction. So if you want to join us, here's a little bit more about it and you can find out more at courageous parenting.
Steve and I realized that we were getting too comfortable with the world's vision of how to raise our children, but Angie and Isaac have done in creating this is literally phenomenal.
This program provided awesome scripture based teachings and just some really great practical applications.
This class has just really rocked my world. It has given me the vision for not just the different things that we might focus on as parents who are trying to raise our kids biblically, like how our kids are behaving or what we're doing with discipline, but also the things of the heart. We now have a game plan to how we want to raise our children. We have so many answers to the questions that have been in our mind. It's not just these hypothetical situations or it's not just this. Here's what I think you should do. It's let me show you where in scripture this is. Do your legacy a favor and yourself a favor and just do it. One of the best things that we've done this year, one of the best investments we've made this year, and I could not recommend it more. We're no longer fearing
Dark days ahead, but
We're so excited to raise the
Lights to be leaders
For the next generation. So anyways.
Big burden was taken off.
Yeah, yeah. So let's move into point two, which is we really wanted to talk today about selfishness because people are born selfish. I mean, we have a selfish nature to us,
You know, as interesting about this, when we were jotting things down, we listed like different aspects of like taking responsibility for owning the temptation for selfishness and that we that's something that both of us have been like, aware of using a biblical vocabulary and raising our kids. Obviously, we see selfishness from the time they're very young with not wanting to share all the things right. I don't want to do this right now or mine or, you know, all the things. And as adults, there are still things that you struggle with, right? Like, you have your agenda, you have your schedule. And when things get like knocked off of schedule and you're not flexible, that's a reflection of selfishness in it. And that's just one example, right? And like for me, being a planner and being someone who takes comfort in having like the day planned well and things running smoothly, like I've had a grown in my flexibility. And so like looking over the twenty two years and even looking at hospitality, for example, right? And if things are happening like I used to be so. Really strict about needing to have the House look perfect, right, which was a selfish thing because it was like, how are they going to view me as a homemaker when they come to my home if my home is a mess? And that's selfish and that's pride. And like recognizing that that was preventing me from potentially even doing hospitality as often as I could have been.
Would you need fellowship for your marriage, which is important? So selfishness, I think it's really important just to be introspective and go, Where am I selfish? And we have to do that daily, weekly often. I have to do that and just do that. We both realize where we're being selfish. I realize that in the moment and then I say a little prayer and I shift gears with my family. It's like it takes selflessness. Try going out three month RV trip, living together with family of 10, you know, around the country three or four states. You know it takes constant reminder of your purpose. That's beyond you. It's what happens is we start just thinking about ourselves. The most miserable people in the world are the people that have time and think about themselves all the time. They are. They're not busy and they think about themselves
Serving other people. So it's all about. So it's just sad.
It's selfishness is not healthy. It's not good at all. And we have to root that out of ourselves. We can't just be pointing at our spouse and go, Wow, they're so selfish. Ok, maybe they are more selfish than you, but if you're selfish, you're potentially perpetuating their increasing and selfishness. You have some part in it, at least, and it's a lack of surrender to God. It's a lack of growing relationship with God. It's a lack of vision and understanding the purpose of marriage.
Well, and truly, if you're thinking about the downfalls of your spouse more than you're being aware of your own shortcomings, then that's a sign to me of needing to be in the word more. Because when you're in the world more, it humbles you to a place of recognizing your need for forgiveness. Your need for a savior. Your current state of depravity, actually. And that humility is like essential to having a marriage that actually not just survives all of the seven year itch and the different terms that come up. I remember one pastor mentioning, Oh yeah, year 11. That's the year we find that a lot of people get divorced. And so I remember, like, we got to make it past 11. Like what? Why think like that? Why not enjoy? Like, it doesn't have to be that way. And so I had to take that thought captive and I had to take the seven year itch captive and go, No, that is not what marriage is about. Like, this is a journey. It's called life. We're in it together forever till death do us part. Just like we said on our wedding day, because we actually met our vows, we're committed to God, we're committed to one another.
And this year was an incredible year, actually.
Yeah, it was a great year. But the reality is is it's all in your perspective too, right? And so if you're the type of person who goes to church service and you're listening to the pastor and you're thinking, Oh man, I hope he's listening to this or oh man, I hope she's listening to this, you got it all wrong. Like for us, our personal walks with God are so incredibly foundational that like I remember just yesterday going to the church and I'm like, Oh yeah, the baby is sleeping. I got my Bible out, I got my journaling Bible, and I'm like, in it. I'm like, What are you saying to me? Jesus, like, I want to hear it. It was awesome. And like, how many people, though, go and sit and they're like, Oh, I wish this person was here listening to this, or, Oh, I got to share this sermon with that person or know, like, do you go because you want to meet God?
That's it. First Corinthians 13, fourth or six, you hear this in a lot of weddings, probably your wedding. Love is patient and kind. Love does not envy or boast. It is not arrogant or rude. It does not insist on its own way. It is not irritable or resentful. It does not rejoice in wrongdoing, but rejoices with the truth. Love bears all things. Believes all things hopes. All things endures. All things love never ends. And one of the things that happens that's selfish is manipulation, especially the more high relational someone is wired, overtly relational. Sometimes manipulation is a mechanism, and we perceive ourselves to be being integral in our communication and what we're doing. But really, we're manipulating. We're doing things, we're whining. We're exaggerating situations to get our way. And these kinds of things and other people may not be able to pinpoint it verbally. What's happening to them, though? There's the spouse, but they feel it. And so we just have to take ownership over potential selfishness that that we have. Are we manipulating? Are we getting angry? Are we quiet and pretending to go along? But inside we're in turmoil, you know, or. Are we sabotaging the situation by being a critic and so you have to think about those things and go, Wow, where's that coming from? It might be coming from a root of selfishness because you're not getting your way or you have a lack of forgiveness towards your spouse.
Mm hmm. I think that another aspect of selfishness is the ability to both open yourself up for self-management as well as giving permission to your spouse to hold you accountable. These are two huge aspects that God has provided for us, like we need to be good at self-governing. It was one of the very first governments that he set up, right? He's literally telling you in the Ten Commandments, Thou shalt not commit adultery. Thou shalt not, you know, like there is an accountability that we have to have with ourselves, right? It's kind of like you used to say, is your word as good as gold? And so is your is your word? Yeah, to yourself. You have to it has to be to yourself first. So if you've committed yourself to God, like, are you actually committed to God? And you know, are you being honest about the selfishness that you struggle with in your mind or in your heart, in your attitudes? And are you repentant to God about those? Are you able to coach yourself in those moments? There have been moments in this, even in the last week where I've had to coach myself to go, Nope, that's not about you. This is about what's best for this kid. So you're going to let it go or you're going to make this decision or you're going to do this right thing and you have to be able to self manage yourself out of selfishness, but there are times when you can't. We all have blind spots, and those are the times when you need someone that you trust the best, and I really hope that that's your spouse to hold you accountable. But if it's not, there's another huge advocacy that God has set up in your in place, which is the body of Christ. There is a need for you to be a part of a strong community that is going to go, Hey, I didn't. I just noticed that you were being disrespectful to your husband. Is everything OK? And like you going, Oh whoa, wow, was I?
Or or if you gossip about your husband or you care about another great, another godly woman says, What's up? This isn't right.
Yeah. Or are you looking at yourself in the mirror, too? Because there's always there's two in a marriage, right? So I often tell people like, I'll get messages or have counseling calls with people sometimes, and they're literally like talking about them. Them them, them them. And I'm like, There's two people in the marriage. Whenever you bring a sinner and a sinner together, guess what you get? There's sin. There's more sin. So there's a need for more forgiveness, more accountability.
Proverbs 11 14, where there's no guidance of people falls but in the abundance of counselors, their safety. So you could be setting yourself up for very challenging marriage if you don't have abundance of counselors around you. And now you're like, well, covered. All the things my church this, I just got a message that in Canada, it's like, Well, my church just required vaccinations to to show up at a church in Ontario.
I'm out. Yeah, Ontario is really struggling right now. Wow. They have been for a long time, but it is intense, like, look at what the devil is doing. I mean, yes, there's all these different aspects of scripture, right, where God puts authorities in place. Well, maybe he's allowed these people who have set themselves in place to be in place because this has to happen in order for end times to continue to get to that place, right? But at the same time, we need to be aware of how the devil is working. The rulers of the darkness of this age are trying to isolate people. And when you are isolated from people who can actually be in your life, hold you accountable, pray for you, walk with you through hard times, remind you of truth. Then seriously, you've allowed the devil to navigate the configuration of your community so much that it's now creating a weight on your marriage. And there's ramifications, I will say, like Isaac, when you agree that a lot of the couples over the years that we've seen on a personal level who have gotten divorced, they all one of the things they all have in common is that they did not have actual transparency with a biblical community. Some of them may have had a facade of biblical community around them, but they were not being honest and transparent and working on their marriage. They did not have accountability from this biblical community. And so it is crucial that you have strong Christian people in your life, or you will likely struggle with temptations and fall.
You have to you have to repent and apologize. You have to be in a position, a posture of humility. You can't. And it's I get it. It's hard sometimes to be in a posture of humility when you've been wronged and they haven't apologized. We've come to that, yeah, yeah, well, we've experienced it, yeah, so sometimes you have to just have to be the first one at guys initiate husbands need to be initiators. And if they're not, wives can still initiate and be the first to apologize and absolutely goes both ways. But come on, guys need to initiate. We need to understand that we need to be apologizing quickly. We need to not be angry. We need to repent. We need not have secret sin happening in our lives. We need to not keep secrets from wives. We need to be communicating often a lot. And if not, there's a growing problem in your marriage and you guys need to get to it. You need to get to a place to talk about. And if you can't talk about it, you need somebody else to help you talk about it. That's godly. That looks to the Bible doesn't look to modern feminism. If if you talk to me about traditional feminism, I'm all for it. But modern feminism is something totally different.
Men, and you see it within counselors. So just to reiterate part of what Isaac is warning you of, this is a warning. If you go and you get counseling for your marriage, make sure that the counselor is not someone who is coming from a modern feminist position that is like immediately right from the get go. He's bad. Yeah, like, that's not OK.
So in Romans 12 10, it's great verse. Rejoice with those who rejoice. Weep with those who weep. Oh, sorry. Romans 12 10. I was reading this wrong spot. That's a good one, too, though. But here it is. Love one another with brotherly affection. Outdo one another in showing honor. A lot of times we read these scriptures and we go, Yeah, that has to do with my neighbor and that has to do with my buddies at church. And it has to do with people I go hunting with. And yeah, that other friend of mine that I'm really upset with. I need to love one another brother. Brotherly affection. Ok? And it might be, well, you know this one, you know, maybe you could think of, Oh, this one lady is, you know this and that, you know, I just need to love on her. I just need love on her
Morning to honor her
More. Wait a minute. Why aren't we thinking of our more important relationship ourselves?
All of these scriptures, we need to. We need to understand if our first ministry is our marriage. In our second ministry is our family that every scripture that talks about loving one another, rejoicing with one another, weeping with one another, serving one another. These things have to be played out first within our family relationships. Our first jurisdictions are immediate, jurisdictions are marriage and to our children,
Sometimes we feel so good showing brotherly love to someone else because they don't actually know you as well as your spouse. And if they did, they would also be hard to show brotherly love to because maybe you're in a position of selfishness with your spouse. And so it's just easier to go do it and be nice to other people. But at home, you're not nice, and it's just something to be convicted about, if that's true for you.
Well, it's a sin. I mean, there's this old adage I always think of which is those who can't do teach. I hate that terminology because it's like, No, we should be teaching from our fruit, from our experiences. What we live out there should be accountability. I wish you know what I wish I pray for. I pray often that people who are not actually living what they're teaching, even if it's Christian, I pray for it to be exposed because people need to be aware that there. Mean, we just read this yesterday and Philippians, beware of dogs, false teachers, people who are faking it, right? I mean, that is why there have been a problem where big, huge church leaders, they die. And then they it becomes known that they fell to massive sin, right? And there was no accountability. I pray for it to be exposed and for God to be glorified, for people to repent, to truly be honest. And there would be accountability in marriages where they're able to actually do ministry together and you can see full well, what it truth is.
All right, here's our final thoughts is you got to have vision and forgiveness. You've got a vision. You've got to see beyond the immediate and you've got to see the bigger vision of what God wants to do through your marriage. What incredible things can happen through your teamwork and parenting your kids and doing things other things, as well as a married couple and being a light. God wants to be glorified. What's the purpose of marriage? Well, one of the major purposes is that God is glorified through your marriage. Do you want your kids to have a marriage like yours? And if the answer is kind of except this one thing, we're going to be or not at all. Then there's your most important goal this coming year and starting now building momentum in twenty twenty two.
And can I say regarding vision like this applies even more so to in those times when you are going through really big hardship, like when you were walking through trial disease, suffering persecution, financial issues, dwelling in the in the badness of what you're walking through, but you have to look up and have vision and realize that what you are walking through, God is there with you in the midst of it. And if it has happened, he is there resolutely essential, like, literally can't get through it without
It and husbands initiate envision. You don't have to be a visionary, but vision is required if you're married, which is required if you're a parent. It's important and you need initiated. It doesn't mean you're doing it all. You've to bring out the whole vision and then just announcing it in lording over your wife and everybody follow me. That's the weak leadership. Actually, that's the weakest form of leadership I've seen. Great leadership is you might have some ideas that you can use
And some questions like if you're a person that's not naturally a visionary, the best place to start is to say, Hey, let's pray together and ask God to give us vision because this is outside of our skill set. Amen. Being on Emily, what do I need to improve on on our marriage? And then you ask questions and you go, How would we like to go about that? What's the first thing? What's one thing that we could change today that would actually help us to grow in that area?
There you go. And just don't try and do too much at once, but distill damage, forgive each other often and regularly and make sure you have some vision. All right, thanks for joining us.
See you next time. Hey, thanks for listening to this episode. For more resources, go to courageous parenting and courageous mom for free online workshops, blog posts and best selling courses. Also, we wanted to quickly tell you about our six week online parenting mentor program. Isaac and I created a powerful biblical curriculum. Here's how it works. Each week, we release a video with a downloadable parenting packet to make it easy for you to incorporate those teachings directly into your parenting.
This is an incredible, self-paced program where we cover everything from obedience training to overcoming mistakes most Christians are making. But more than that, it's a supportive community. You'll have access to our private online group, live webcasts and the courageous parenting text message line where Angie and I can send you weekly encouragement straight to your phone
If you're interested in joining our next online parenting mentor program. Secure your spot now at CourageousParenting.com