Parenting is one of the most challenging yet rewarding experiences in life. It can be easy to get discouraged by your kid's behavior and even wonder if you can do this parenting thing well. Remember God purposely gave you your kids but he doesn't expect you to do it alone. He's right there to be the most important influence on your parenting, your relationship with your kids, and influencing their hearts towards righteousness.
But a major mistake parents make is not letting their kids see true humility by admitting when they are wrong. It's easy to say follow me when we are doing things right, but it can be so hard to say don't follow my example when we make a mistake. But those are actually some of the most powerful moments with your kids that you want them to follow after, admission of being wrong; and ultimately seeing their own need for Jesus as Savior.
You want your kids to see their need for Jesus right? Well, how can they if they are led by someone who acts like they are perfect? This episode should be a big encouragement to you as you navigate your current parenting situations.
Often it's in our impatience in the moment that we take shortcuts in communication giving commands versus a more relationship approach that considers where your child is at and their desire to understand why.
In This Episode We Discuss:
When your kids are older and someone asks them about growing up in your home, what will they say? 

The imagery of God's relationship with us

Myths on relationship-driven approach

The truth about being relationship-driven

Make sure your parenting is soaked in helping your kids have a Biblical worldview.
Weekly Tip and Date Night One Sheet SUBSCRIBE HERE
New platforms to connect with the Tolpin's:
MAKE SURE, you are on our email list so we can let you know where we are based on quickly changing realities
MeWe:
Gab.com: (not an app)
Rumble: (Search and you will find us)
COURAGEOUS PARENTING  

ISAAC TOLPIN
Parler: (When it's back online)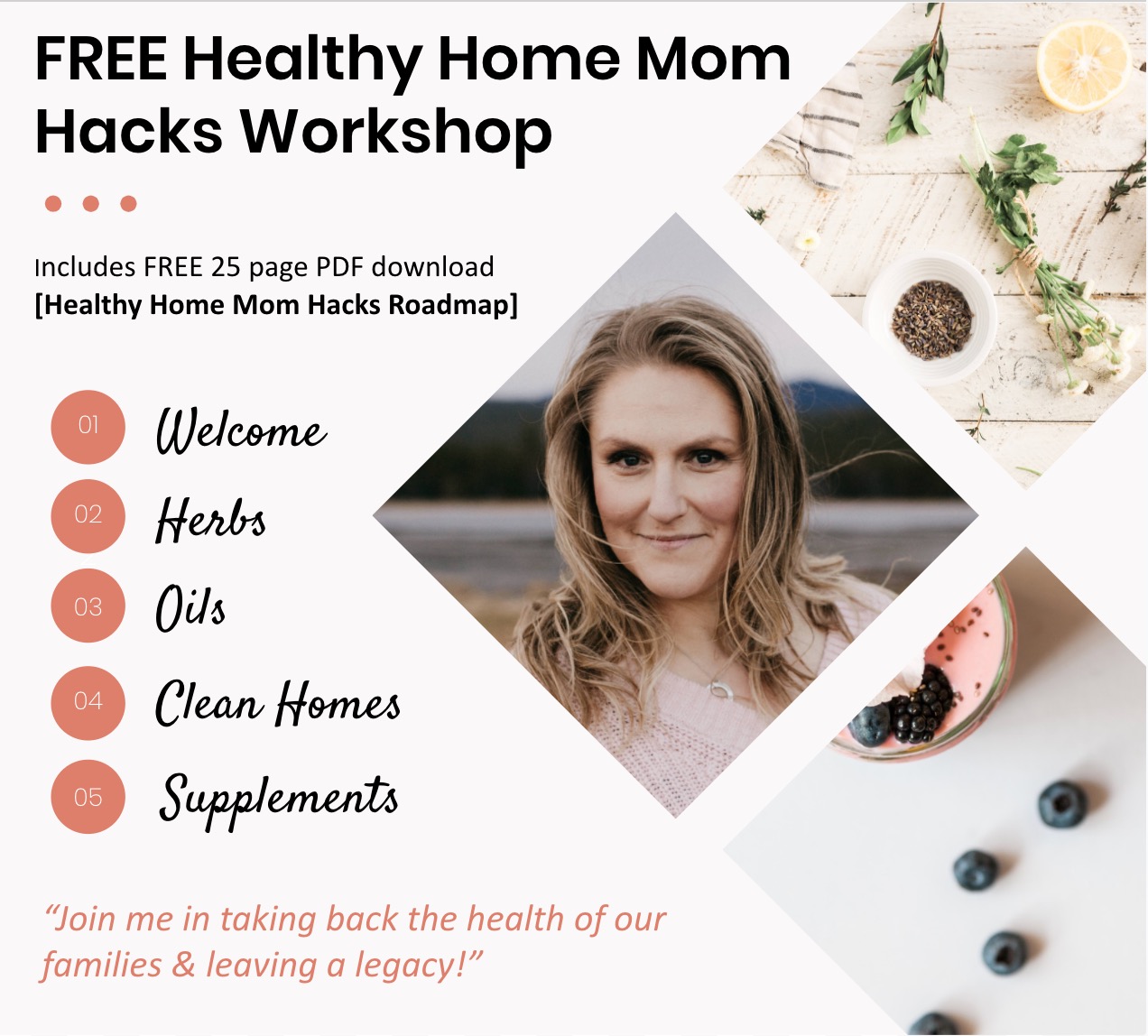 Scripture In This Episode:
Galatians 5:13 – "For you were called to freedom, brothers. Only do not use your freedom as an opportunity for the flesh, but through love serve one another."
1 John 3:1 – "See what kind of love the Father has given to us, that we should be called children of God; and so we are. The reason why the world does not know us is that it did not know him."
Matthew 18:10 – "See that you do not despise one of these little ones. For I tell you that in heaven their angels always see the face of my Father who is in heaven."
Romans 6:23 – "For the wages of sin is death, but the free gift of God is eternal life in Christ Jesus our Lord."
John 17:17 – "Sanctify them in the truth; your word is truth."
Resources:
Support The Ministry
DONATE

, to become a bigger part of shifting the culture of future generations through impacting 1 million families and their legacies. We are in full-time ministry as a family of 10, everything makes a difference.
Thank you for being part of this movement to equip 1 million families and their legacies with Biblical truth to raise confident Christian kids in an uncertain world.
Full Transcript:
Welcome to Courageous Parenting Podcast, a weekly show with parents with biblical truth on raising confident Christian kids in an uncertain world.
Hi, I'm Angie from Courageous Mom, and I'm Isaac from Resolute Man. We've been married for 21 years and have seen the fruit from raising our eight kids biblically. Based on the raw truth found in the Bible, we can no longer let the culture win the hearts of children.
Too many children from Christian families are walking away from their faith by age 18. And it doesn't have to be this way. It shouldn't be this way. Join us as we start an important conversation about effective parenting in a fallen world.
Hey, everybody, welcome back to the podcast, so glad you're here. Yeah, we are we are excited to share with you guys on an interesting topic. Yeah, I think so.
I think that this is going to be really encouraging. But more than encouraging, I think exhortation fits the description of this two part series we're about to start.
Well, it could because I think all parents have both of these things happening is just the question is at what level are they happening? And, you know, you can kind of audit yourself and see how are you doing with this? Because the topic is, is your parenting relationship or control driven?
That's right. And this is actually a podcast that someone requested that we talk about. We love hearing your recommendations and requests. You are free to text those into us if you have have been a part of our texting. Yeah, right. Or you can email them to us at [email protected] or [email protected] Right. Yeah. And so we love hearing your suggestions because we want this podcast to be relevant to what you guys are going through today. But I think that this is a really relevant topic.
Always has been. Always will be. But with parents experiencing what we've experienced on twenty, twenty and now twenty one with covid kids are home more. So there's more parenting happening or there should be.
Well it just reveals more the more time together it reveals more of your strengths and more of your weaknesses as a family unit in your parenting and so forth. And it's it's really important, this topic, because it very well could determine whether or not your kids want to be around you when they're older, whether or not they heed your advice proactively, ask you for advice, share anything with you, all kinds of things we're going to dive into. But it is really, really important. And one of the key things I think you said this, but, you know, when kids get older and someone asks them, you know, what will they say? Will they say you were a control driven parent or like a controlling parent or a relationship driven parent? And you know what? It's not that we're only to be 100 percent one, because sometimes we do need to have some elements. Our authority is important sometimes, but the motivation behind and what's behind that authority, it's got to be found in our relationship.
It does. It's actually going to reveal a heart, a foundation. Right. Which is what we really hope that you guys are purposeful in being introspective, if you will, and auditing. I love that word audit because we're going to talk about some really important key aspects and going to listen to podcasts so that you guys can really chew on it, potentially even do a date night.
Wouldn't that just be awesome if couples were to get together and talk about, like, what was covered?
Or maybe there was a verse or something that we went over that really like convicted them or encouraged them and.
Well, to share that and maybe gather here's a tip I would pray at the beginning of that date night because.
Yes, because you need to like, you know, you might be sharing truth with each other, too, you know.
So I would praise the beginning, Lord, help us to receive, you know, any truth, any truth to each other.
Yeah, good. Then help us to share in love, you know, these kinds of things. But praying together is powerful. And then you could encourage each other and while you really build relationships well in this area, and then you could also share at the Times, maybe one or both of you were too controlling.
Yeah. So you guys, a brief agenda of what we're going to go over in today's podcast. We're going to talk about the imagery of God in relationship with us and how that's reflected in our relationship with our children. That will be the first point. The second things we're going to cover is the myths on relationship driven parenting. Right. Because I think a lot of people take it too far or think, no, I need to be authoritarian, because if I don't, then this and this and this. And this is what's going to be happening. Right. We're going to go over those myths, but we're going to talk about the truth, about relationship driven parenting, and we're going to talk about being soaked in biblical world view ourselves as well as soaking our children in biblical world.
Hey, that's part one. So get ready. Buckle your seat belt.
Part two, we talking about sowing and reaping the symptoms of the control driven relationship, the importance of reflection, some aspects of that, and really dive into a key word. You'll find out in part two.
So, you know, I was just thinking one thing that we when we are planning this series out, one thing that we did not put into this podcast, because it probably would have made it double the length. I'm going to give you a task. We've never done this before, but I'm going to give you some homework. People, when you're listening to these two podcasts, I want you to think of two things. What are the symptoms or triggers or consequences of parents being this way, and what would be the symptoms of a child being this way so that you have your eyes open for looking for those things will give you an example one time out in tomorrow's or the next week's podcast, when we're talking about symptoms of control driven, one of those tiny little things is fear based. Right. So we talk about the difference and the importance of evaluating, if you're fear based parent and how that impacts your parenting on your child. But there's also the aspect of is your child scared of you? Are they fearful? See how it's like a reflection of both. So as we're going through all of these points, whether it's Myths on relationship driven, think of what the symptoms would be of a relationship driven, both good and bad. It's good. Think of what the myths might be like if you are or maybe if you've taken it too far, what the symptoms would be that would be taking these two podcasts to a whole new level. That could be really enlightening.
I love it. Just let's take a moment. We thank you so much for being part of the one million Legacy's movement. Truly, it's been an exciting and incredible journey. Not easy. Nothing good is ever easy. Right. And but it is worth it. And we're excited to be on this year with so much encouragement. iTunes, if you do the five stars. That's amazing. Helps the algorithms get the podcast out there, written reviews, read them all elsewhere to social share every time you share on social media and you tag us so we know about it. We know you're part of the one million legacies movement. You are helping one million legacies forever be changed and talk about a way to change the world. That is awesome. And it's not us changing the world. We're doing this together. So we so appreciate that. I don't know if you know this or not, but we have two important websites, CourageousMom.com And CourageousParenting.com. Tons of what do you have eight hundred blog posts on CourageousMom.com.
Not quite. OK, I thought it was.
There's over 300. OK, yeah.
And there's some really postpartum depression, postpartum courses reteaming childbirth book. Also courageous parenting dotcom. You have the home schooling blueprint over a thousand I think it's over a thousand people have gone through the course for moms on how to homeschool.
Really.
Yeah. And and there's a PDF download, I think it's 45 pages with all the resources that we recommend and vouch for for your kids all ages. So such good stuff. And then the Parenting Mentor program encourage parenting to come and you can also get the podcasts, all the show notes and everything. They're important.
Update is Rumble. We're on Rumble for video for every episode as of a few weeks. A few weeks ago. Yeah, that was a big chore. That was a big chore. All of our episodes that are on YouTube are now on Rumble from the past too. And we encourage you to go over there and give us some rumble, some more people on Rumble.
See? Our videos, the video, the podcasts I was trying to say we have to think of, yeah, there's we've been getting a lot of questions of people who were watching the podcast on YouTube asking why our latest podcasts are not necessarily I just don't like YouTube.
I don't like what they stand for. I don't like the censorship. I don't like anything about YouTube anymore. And you can disagree with me want. But that's just my opinion.
Yeah. So you guys know that we are trying to find ourselves.
Yeah. Or and not recreate is a good relocate. We're trying to relocate on social media also which is important for you guys to know. We have all of the links and stuff in our podcast show. Not so good. A CourageousParenting.com. Click on the menu bar click podcast, latest podcast and you can get. All right.
That was longer than usual, but it's been a while since we did a full update on those things. OK, let's dive into imagery of God.
Ok, relationships. Yeah. So we're talking again. Where is your parenting relationship or control driven? And the first thing that came to our minds was, well, of course, was our relationship with God, because he's our heavenly father and we are his children. And we know that his intent in creating the family structure is that we would bring glory to him. That would reflect him just as marriage reflects the the relationship between Jesus Christ. Right. The head of the church in the bride, the church in parenting, the Heavenly Father to his children relationship, we really should be looking to him for our example, to his word, for our guidance, for our wisdom and how we should be parenting. Now, this is a I was telling Isaac when we first started making this podcast, I have to confess something to you guys. There are a few things that we said and I went bad. But we go into depth on this in the Courageous Parenting Mentor program, like I'm talking 40 passages, scripture, one whole hour just on this one thing. And I like on the theology and the purpose of parenting. He's like, yeah, but let's you know what? We're just going to touch on a little bit here. But I just wanted to tell you guys, if this is something that you don't know what the purpose of parenting is, you really I cannot urge you enough to consider going through the Courageous Parenting Mentor program with us.
Well, in the differences, we're having a discussion here. Yes. That's more of a loose discussion back and forth and so forth. The Parenting Mentor program was created with a scalpel, with the Holy Spirit involved whenever that is. It was very, very well thought out.
The Holy Spirit was prompting us and lots of study, lots of work. I mean, an incredible amount of work to put that curriculum. It is a curriculum so very, very different. So even if we touch on something in a podcast, what's in the parenting program is the complete, is the detailed, is the really in it's in order to get biblical parenting model, that is that is really been having a tremendous impact.
Yeah. And you guys, it's one of the things I have to the reason why I'm bringing this up is because it's not a behavior modification plan. This podcast is not a behavior modification podcast topic, even though we're talking about parenting. Is your parenting controlling or is it relationship driven? A lot of times people can think of control and go, oh, you're talking about behavior like you look at your kid's behavior and are you are you able to control your kid's behavior? OK, and so we go into depth on the biblical perspective of this. So much more in the courageous parenting mentor program. But it's important that we touch on it in this podcast because God, in his goodness, gave us free will and he wants us to be in relationship with him.
And that is the ultimate message that we need to make sure that we are teaching our kids about God to them, but we model it in our relationship to our child.
So what does God do? Let's let's just look at a few of these things. He gives us the truth. He gives us the plan for righteous living, best living, right to glorify him, to attract other people into great living, to actually end all, be all, which is to be in heaven with God. Right. Which is amazing. But he is not right here controlling us in our every move.
Right. There's free will hunting. Yeah. I mean, I just want to point you guys, we're not going to get into Genesis Chapter two in depth, but this chapter is when God creates Adam and he creates the Garden of Eden in verse eight and he goes into the Tree of Life and he tells Adam, you can eat of any tree except for the tree of knowledge of good and evil.
And then he gives him the consequence of what will happen if he does, which is you will certainly die. So you can go back and read the. That more in depth, but he gave us a choice because he wants us to like, OK, can I just ask you a question in your marriage, if your marriage was arranged and you did not choose your spouse, would wouldn't that change the dynamics of your marriage like you both want love from each other?
That's given because you want to give it. And God wants the same thing in his relationship with his church, with us. And so we have to understand that, guess what? Our kids also need that. They need that modeled for them in their relationship with you, but they also need to be led and how to do that in a relationship with God. And that is one of the main roles. That's why we always say parenting is a great condition. Yeah, right. And so I'm going to read to you guys, though, from Galatians chapter five, verse 13 says, for you, brethren have been called to liberty only do not use liberty as an opportunity for the flesh, but through love, serve one another. The reason why we were wanting to bring this up is that even though we've been given free will, another translation says, even though you've been called the freedom, do not abuse it basically. Right. And so God is literally this is a declaration declarative sentence. It's not an interrogative like you've been given liberty.
But but what do you think, man? Can you it's not that God doesn't write the word that way. He's literally telling us, do not use your liberty as an opportunity for the flesh. And so there is an element here where God, as our heavenly father, as our creator is saying, you have freedom but don't abuse it. Here are some guidelines. And as parents, we have to do the same thing. So that's why Isaac was saying it's not 100 percent control, it's not a hundred percent it comes from a relationship. But we still are going to have some standards as parents, right. When it comes to holding them accountable.
There's also many times where God references obedience with without having the right heart is just religion that's worthless.
So, you know, giving, for example, without the right heart.
Right.
He talks about that. So just think about that. Do we want our kids to obey us without the right heart?
And then we validate our command and control with using our authority because it worked. We got the behavior we wanted, but we didn't get their heart.
There wasn't a heart of desire to obey you because they love you because of the relationship they have with you. And so I think that we have we have a relationship with our kids. Well, because that God orchestrated that. Right. They're your kids. However, you can't take that for granted. We also have to nurture an ongoing and growing relationship with them. And sometimes I think parents can take for granted that, well, I'll always have a relationship with my kids because they're my kids.
And there is there is some truth to that. Although you could lose it, you could lose the relationship with your kids because whatever you take for granted, sometimes it disappears.
Someone once said, but I think we need to be more diligent than that and go, no, we need to actually proactively build a relationship with our kids just as God is proactively building a relationship with us through the Holy Spirit. So it is so important.
Another verse that is just so powerful, you guys. Obviously the whole chapter first, John, chapter three. But it starts out saying, behold what manner of love the father is bestowed on us, that we should be called children of God. So obviously, this is one of the many scriptures you probably can think of, tons of them that just prove that God, as is our father, we are his children. And so I just wanted to bring up that passage of scripture just before that in chapter two, verse twenty eight, it says, and now little children Abide in him, that when he appears we may have confidence and not be ashamed before him at his coming. So obviously there is this this there's a standard. Right. And we don't want to be ashamed because of how we've been living. If you were to scroll down a little further past verse one in chapter three, it says things such as, therefore, the world does not know us because it did not know him, beloved. Now we are the children of God, and it has not yet been revealed what we shall be. But we know that when he is revealed, we shall be like him, for we shall see him as he is. And everyone who has this hope in him purifies himself just as he is pure. Whoever commits sin also commits lawlessness, and sin is lawlessness. And you know that he was manifested to take away our sins. And in him there is no sin. So whoever buys in him does not sin. Whoever sins has neither seen him nor known how.
Little children let no one deceive you, so this this next part of seventh or nine, I'm not going to read it, but you should go back as a parent because little children let no one deceive you like we are God's children. We should not. We need to have our discernment hats on. We need to have the full armor of God so that we are not deceived. We cannot let people deceive us right in our parenting either. So be careful who you're following.
But at the same time, well, we as parents have to be careful not to deceive our children.
That's how I read that, right? I read it as I'm a child of God, was the word say. But also I'm a parent with little children, little children. Let no one deceive you.
We cannot deceive our children in the way we parent. Right. So are we going to make mistakes? Yeah, but are we humble about it? Repentant and then turning when we do? And so if our kids see that it can actually be an avenue that God can use to redeem and then bring them to him. But if we are controlling and we're trying to manipulate the situation to always be right because we think we have the authority.
Yeah. Let me ask you this. Is God patient with you?
So that's a sign of a relationship approach and are you patient with your kids? What I mean is to build a relationship or to have a relationship focus when there's misbehavior or when kids aren't doing what they need to be doing or they need direction or they even need training and teaching about something. It's very easy to take the control approach because we can shortcut it shorter and we might be busy and we can just tell them what to do and tell them the next thing to do and miss out on telling them whys and the things around it and really caring about what they think and how they think and caring about who they are as an individual and caring about where they're at and thinking about these things that a relationship driven approach would take any shortcut it with. Do it because I told you so or something like that. And that's a much more controlling approach and it's an impatient approach.
And when there's impatience, it's sometimes hurting relationship long term. So there's something to think about. But perhaps we should move in to the myths on the relationship driven approach because we can easily just assume we know what we're talking about when we talk about relationship.
So this is where you guys see in the podcast our discussion. And I just want to share one more thing on the previous. OK, go ahead. OK, so I just wanted to ask when Isaac was talking, I wanted to ask you guys this question.
What is your what do you think God how do you think God views children? Now, of course, you're sitting there going, Angie, that's such a simple question. Of course, he views them as a heritage, as an inheritance, as a gift, as a blessing. You're probably thinking of Psalm 127, right, that says, behold children, our heritage from the Lord, the fruit of the womb as a reward goes on and on and on. That that is one of the most classic versus that most people have memorized. Yes. So. How should our view of children be realize that his view of his children impacts our relationship with him? So our view of children impacts our relationship with our children and our view of children impacts our children's view of children and their relationship with their children and so on and so on and so on and so on.
And I want to read to you why this is so important in Matthew Chapter 18. It says, But whoever causes one of these little ones who believe in me to sin, it would be better for him if the millstone were hung around his neck and he were drowned in the depths of the sea. Woe to the world because of offenses and then just continues on talking about sin.
And then it said in verse 10, take heed that you do not despise one of these little ones. For I say to you that in heaven there, angels always see the face of my father, who is in heaven for the sin of man has come to save that which is lost. And you guys, I just I, I keep thinking about how we take this. We read this scripture as I am one of God's children, but I have children. And we need to realize that if we are viewing our children incorrectly, unbiblical, not the way the Bible actually teaches. If we view children, not just our children, children in general, this way. That's why I'll just say it. That's why abortion is not a political issue. It's a spiritual issue. OK, because if we're not viewing children the way God views children, what are we passing on to our kids? We're either passing on blasphemy or passing on the truth, and we are going to be held accountable for what we're passing on to them. So we need to be careful of that and not lose sight of the mission, because this is the mission that we are on as parents. Right. We so often forget that God has all these verses that we've read about children where he's saying, hey, it is worse for you to have a millstone hung around your neck than to lead one of these little ones astray. God cares about children. So we need to value our position and mission as parents in the home with the highest standard because God does. And if we do that first and we we first realize that we need to stop chasing after whatever we're chasing, if we're not meeting the needs of our kids emotionally, relationally, you know, leading them spiritually, the things that were called to do, then there's a problem. Yeah. And that is a huge reflection of relationship. OK, that's what I want to share. That's really good. Thanks.
I want to take a moment and give you something for free if you haven't got it already is the date night one sheet. it is a beautiful document you can download that Will has some key questions on it for your date night. Just get in alignment about what's most important for your family. No matter what time of year, it's always important to recalibrate. You can get that by going to CourageousParenting.com and subscribing to our mailing list. Also, you can get all of our show notes and everything, a CourageousParenting.com. And I also just want to share real quick about the Parenting Mentor program. So many families are being transformed by going through this. It's the six week self-paced program with live engagement for us and even direct interaction. So if you want to join us, here's a little bit more about it and you can find out more at CourageousParenting.com.
Steve and I realized that we were getting too comfortable with the world's vision of how to raise our children.
But engineers have done and creating this is literally phenomenal.
This program provided awesome scripture based teachings and just some really great practical applications. This class has just really rocked my world.
It has given me a vision for not just the different things that we might focus on as parents who are trying to raise our kids biblically, like how our kids are behaving or what we're doing with discipline, but also the things of heart.
We now have a game plan to how we want to raise our children. We have so many answers to the questions that have been in our mind.
It's not just these hypothetical situations or it's not just this. Here's what I think you should do. It's let me show you where in scripture this is.
Do your legacy a favor and yourself a favor and just do it.
One of the best things that we've done this year, one of the best investments we've made this year, and I could not recommend it more.
We're no longer fearing dark days ahead, but we're so excited to raise the lights to be leaders for the next generation.
So let's talk about limits on relationship driven parenting.
Absolutely. So, first of all, you know, the natural things to think about on relationship building are, you know, listening, caring, knowing what's on someone's heart, treating well, spending time with. Quality time, quantity time, too. I think in parenting, all these different things, you can go on. You can think of all these lists of what it means to build a relationship, care about people, be praying for them, thinking about them, all these things right now. Let's talk about some myths on relationship driven.
Relationship driven is not these things. It is not sacrificing your child's righteousness. Right.
Living, in other words, for nurturing relationships with the wrong people. So if comfortability or comfortability like, oh, you're you're at a friend's house, but you don't really know their kids very well or you don't know them very well, and you just allow them to be up in a closed room together, like because your kid maybe is desperate for friends.
And so you're like, oh, well, I mean, things have been really tough during covered a lot of the families we used to hang out, hang out with. Maybe they've either moved or they're not hanging out with people as much because of different things. And you're you as a parent might be a little desperate for your your kids to have some friends and make the wrong decisions because of your desperation or you're getting pressured by your kids.
They want to hang out with people. You know, they're a bad influence and you let them hang out with them because, you know, if you tell them not to, do you feel like it's going to hurt your relationship with your kids, like your kid's going to get mad at you.
Yeah. Or potentially punish you, the parent, by giving you the cold shoulder or whatever.
And what life would be so much easier if we could just fast forward and see the ramifications of our decisions, wouldn't it? But so many times you probably know people like this where there's ramifications of kids falling away from the Lord, hanging out with the wrong people led to all kinds of wrong things and in a very difficult future for them when they're adults. And if you could go fast forward and see how a sequence of choices and things you allowed for the sake of keeping relationship strong with your kids, actually probably deteriorating relationship with your kids anyways in the future and hurt their future. So isn't it better in the short run to make a child a little bit upset? Because they be and you're doing it from a care perspective and you're making that super, super clear then, but they're a little bit upset. That's much better today for their right living and relationship with God in the future, term and long term. So we have to think about that sometimes those myths on this, sometimes we get mixed up as parents and we stop being the parent because that's not necessarily controlling, that is loving and realizing that.
So I think that some more I don't know if it if I would call authoritarian, because there are times when you need to have the thought like you need to. I don't know if enforce your authority is quite the word I'm looking for, but you need to step up as the parent and say, hey, actually I said no, by no means no meant yes means yes, just like the Bible says. Right. There are times when you have to do that as a parent, you get where I'm going with this. But a lot of times people who are more relationship driven look at that as being controlling and then the people who are actually doing the biblical parenting and having boundaries. And there's like biblical roles within the family. Yeah. When they hear the word relationship driven parenting, they think, oh, they're talking about being best friends with their kids and that I just want to make sure that we're really clear that is not what we're talking about here.
Like you want to build a relationship with them, but you're the parent and the better your relationship is and the stronger your relationship is with your kids, the more you can say hold the line and they're going to respect your authority even when they think when they don't like the decision.
Because they know it's coming from a deep place of love and care for them, even when they disagree inside, it's about when I think of relationship driven, I think about the term. Do you have here's a good question. Do you have your child's heart rate chasing after your child's heart? This was something that I wrote on many years ago on a blog post that it's never too late to chase after your child's heart. And I just feel like I have to say that because a lot of people might feel like right now they're too late or they don't have their child's heart.
Right. And that's what we're talking about here. Is that some so from. Yes, it's easier to start from the beginning pursuing your child's heart, because that's what God wants from us is our heart. And, of course, our actions are going to follow, which we'll talk about that in a minute, but. You guys are kids need to first and foremost feel that we are on their team, that we're we want what's best for them, that we love them, that we care for them, but that we see things bigger picture, because God's giving us more experience in life.
We know the word more. We're more hopefully we can say we're more spiritually mature and we are taking our role as the parents to teach them the commands seriously. And if our kids see that, it'll sound like I mean, we've just been blown away by some of the things that our kids have said, like when one of our kids was in a relationship with someone, they came to us and said, hey, if you think that this is not.
A good relationship. I will break up with them and I just went, wow, look at that maturity trust and we have their heart.
And I just there's this aspect of, like, we didn't that wasn't something that we ever put in their mind. They came to us and that was their heart speaking to us. Isn't that what every parent wants, that you're old, older children are going to come to you and they're going to want your advice? That is that is something you reap from years of sowing relationship. Does that mean that you are not the authority? No, not at all. Does that mean that you don't have boundaries, that you don't don't practice discipleship and discipline and correction and training? Of course you do.
But you also pursue a loving heart to heart relationship where they feel known.
Now, there's some sometimes where parents won't hold their kids accountable or they'll see something and they go, yeah, that character thing needs to improve. Or, you know, since they lied to me here, I'm going to let it go or whatever it is. And they don't hold their kids accountable because they think it's going to hurt their relationship with them. Actually, when you hold somebody accountable and you have a relationship with them and you're making it clear it's because you love them, even if they're upset, they actually grow more secure in that relationship. They're like, wow, this person loves me enough to tell me when I'm wrong, even when I don't like it.
And they see my sin and they still love me the same because the love continues on, because there's long suffering and there's patience long suffering patience does has nothing to do with keeping your I mean, it doesn't mean that you don't ever speak truth into your kids lives will get more into that in the next podcast.
So. So the philosophy of just being friends with your kids obviously is not working. It's not biblical. It's not making them feel more loved. It's making them feel less loved. Let's look at these last generations. It's not working. Yes. We need there's an element of friendship for sure with our kids, but it's a different kind of friendship that God ordained. And you know what? When your kids are way older, it might become even more of a normal friendship. But when they're in your house and you're raising them up, of course it's a friendship. But you're the parent. You're the parent. And there's a different dynamic to it, completely different. So also, Medicina is what you will tolerate. You might tolerate things and you believe it's for the sake of keeping the peace keeping relationship. But that's not peace, right? We did a podcast on this on fake peace with the great doctor, Steve Crane.
It was incredible. You got to blessed be the peacemakers. What was the title of that podcast? People got to go listen to that.
I think it was about standing up for truth and being that p a peacemaker is about standing up for truth.
Because the punch line is, is that you can't have true biblical peace without reconciliation to Christ. And if you're in sin and you're not repentant, then there's no true reconciliation with Christ. Therefore there's no real peace. So then you're in this like any. I think he talked about the difference between tranquility and how people parents today, one of the biggest mistakes that they make is that they will forgo correcting or pointing out a sin in a child's life for the sake of what they think is peace. But really what they're wanting is tranquility in the moment. They don't want conflict. But what that actually reaps is bigger problems, more conflict down the road because that sin is like a weed, well this is my opinion, but it's like a small weed that just continues to grow and grow and grow. And then all of a sudden it's got these huge thistles and it's it's hard to get out.
It's fake peace is short term. It's not one that actually causes a bigger problem has caused us to do so.
Those are some myths on relationship driven. Let's talk about the truth about relationship driven, though.
So in relationship driven relationships, I'm just going to read from Romans six twenty three because this is part of it. OK, you guys should know this. It says but in verse twenty two. But now having been set free from sin. Yeah.
Those of us who have come to Christ have been set free from sin and having become slaves of God you have your fruit to holiness and the end everlasting life for the wages of sin is death. But the gift of God is eternal life in Christ, Jesus, our Lord.
And so you guys, this is ultimately like when I think about parents who are unwilling to actually point out the sin or correct sin.
I think to myself, Do you love your kids? Because sin leads to death. This is an opportunity to point them to the savior. That's like teaching your kids what sin is, is the most foundational thing that we absolutely cannot admit in our parenting, because it is the only reason why we need a savior. If you want your kids to be saved, they have to know what sin is.
And one of the problems of today is that a lot of parents are not actually teaching their kids the word sin. A lot of people who even claim to be Christians are not believing in sin. It's so.
So just remember, if there's no sin, what's the need for Jesus? Right.
So it is really not helpful for kids not to understand sin and what it is. It is super helpful to do.
If you love and care for your kids, you want them to love Jesus, you want them to need him to need God and have the Holy Spirit there to help them so that they can live lives that glorify him to other people and other people understand that, including their kids someday. And so it's super important that if relationship driven approach is gospel orientated, one hundred percent, but it starts first with you understanding that.
So I just even think to myself, like when parents have a hard time.
Ok, so let's just think for a second what church leadership. I'm yes, I'm going there. And second, Timothy talks about church leadership and it talks about the importance of elders being qualified to be able to manage the household faith. We talked about this in the last podcast.
Ok, and the reason why this is important is because if someone is in sin in something, they're not going to correct a member of the body with that same sin, because it's the whole Matthew 6th thing, right?
Like if they're a real Christian and they're going, OK, so I have like my own I they have spoken, they're not there. I'm not going to correct them because I can't do this right.
So we as parents need to first understand that the wages of sin is death. Like we take that on ourselves and we go, I don't deserve this Grace, but praise God that he was so merciful with me. And guess what that does? That transforms our picture of our children to be able to have compassion with them when we're correcting them. So we're not coming down harsh, which would be a symptom of a controlling parent. Right. To be harsh in that kind of way, in the way that we're correcting, but instead to have compassion and gentleness when we are verbally talking to our kids and correcting them about it. I think that a lot of parents don't understand that being in relationship with your kids can actually you can grow in closer relationship when you're dealing with sin because they get to see the heart of God and compassion and grace coming upon them, while at the same time realizing I need to learn from this, I need a change.
I don't need to be in this bondage because what a sin sin is bondage. And if we don't want our kids in bondage and we want them to live in the freedom of Christ, then why would we just let them continue in their sin, knowing that the sin wages as it is if does the most unloving thing ever?
Yeah.
And so I just think that God, the Gospel alone has to be preached over and over and over again to our kids.
While your relationship, by the way, has so much weight with your kids, sometimes we forget how powerful, how influential, how heavy, how much of a blessing your relationship is with them, depending on where it's at. And it is so important to remember that that out of anybody else in this world, your words have more weight in your words are more influential. And you may not feel that sometimes, but whether they acknowledge that or not, it is just true. We need to assume that because if you don't assume that, you take it for granted and you say things you wish you wouldn't have. Sometimes you're too short with your kids and these kinds of things because you forget how influential you are. You need to cultivate we need to cultivate rock solid relationships with our kids. And I would just order that. Where's my relationship at with and each of your kids names takes me a little while. Right. We've got a lot of kids and I always like to think about, OK, where's my relationship with so-and-so? And you know what? It's never perfect. It's not always it's never perfect and there's always OK. I think it's good there, but I think it could be better there. And and I pray about it. And sometimes I'm perplexed, frankly. Sometimes I'm just perplexed on some things and sometimes I am fatigued. I know sometimes and sometimes I'm like, I get sad because I'm like, yeah, I wish it was better. And then all of a sudden it gets better and God answers the prayer. And, you know, I find a way to get along time with that person. And just what's on your heart? How are you doing? You know what's going on in your life. You know what could be better? You know, how do you think the dynamics in our home are, you know, how are you doing with your sibling relationships? How are you doing with your friends? You know, you what activities are you loving or wishing you had more of? And just, you know, I'm just reeled off a bunch of stuff. I wouldn't do all of that probably in one sitting.
But but maybe I mean, that's the thing. And one of the things that we do teach in the carriage is parent mentor program that Isaac has taught me over the years is to get good at being questioned, asking to see this, the look on your kid's face drop what you're doing in a minute.
That's kind of what I've been better at doing as far as like in the time that I'm with the kids. That was something I had to learn over the years, and I'm better at it now.
I wasn't good at it when I first was a parent, but really taking time to not just take the.
Oh, I'm OK. I'm fine. Oh, good.
Now I'll ask three questions is what you say. And and so get good at question asking because a lot of times kids are like, oh, they're just asking me the same question. They ask me every day.
And I tell people this when I teach them in the business world, adults and I'm going to teach you this, but your kids, some of your kids are wired differently and some of you are wired differently. If you're more of a social person, you could be introvert, extrovert and be social, by the way.
But you you really like talking and going back and forth with people. Two seconds of silence feels like an eternity. And you have to get good at 15, 20 seconds of silence or maybe four to five minutes.
Ok, so maybe.
Yeah. You're mean seriously driving. One kid was in the car driving in like just being patient. You ask a question and you don't talk.
If you talk after you ask a question that just proved you didn't actually want the answer. Now you might be arguing with me right now. No, I really did want the answer. Well, it doesn't matter what your real intent was. You just told your kid you didn't.
Right. Because really, you wanted it in your timing.
You may have wanted it, but you wanted it in your timing, which is not the most loving, the most loving and the most thoughtful is what is going to make this kid feel cherished, trusted, valued to be able to get them to open up to me.
And sometimes the most loving thing is not what you think is the most loving. You think the most loving is to keep trying to help them, keep trying to fix them.
Or I've even seen parents where they think that they're the best relationship would be giving them everything.
Right.
I like actual physical things, right. Where it's almost like there's this subconscious. They maybe the parent is has a love language of gift giving. Yeah. But way it's translated to the kids is they're just buying my love. I mean, they may not even say that, but you guys, I've seen this in families where the kids don't have respect for the parents and the parents give them everything in the world.
Guilt is a horrible motivator because usually it leads you to do the wrong things. The parents, if you have mom guilt or guilt, handle that through building actual better relationship with time talking than anything else.
Super important. OK, last point in this part, one of two part series soaked in biblical world view.
So they're either getting soaked in the world's worldview or a biblical worldview.
And that really has a lot to do with what you're doing as a parent.
Right? There's no in between. What are they getting drenched in? What are they being soaked in? Imagine your kids being sponges and something is pouring on them.
And if you're not pouring a biblical worldview, the world is always pouring in, trying to pour its world view.
What's interesting, too, though, is that it can't be. I'm going to give you guys a challenge. It can't just be your opinions. It can't just be the Bible says this and then you say something, but you don't actually have the word of God memorized to where or you're not reading the Bible with your kids.
Your kids are not seeing you in the word because the literally be like a hypocrite. Like, I don't know if that's really in the Bible.
Like when they when kids get older, that's sometimes what parents struggle with.
And I will just share with you guys that washing your kids in the word is actually taking the word like this is what this is God's word. And the Holy Spirit can move through you. But do not underestimate God's word. It was with him in the beginning. This is him, OK? And you are still a fleshly person that can make mistakes and can do things for your own motivation.
And your kids know that. And they've probably seen you walk in the flesh. Right? I mean, let's just be honest. My kids have seen me walk in the flesh.
They've seen you walking life. But the reality is, if we walk in the flesh that and we don't acknowledge that to our kids, we don't repent of that or we're not humble about it, then they're just going to go, OK, so this Christian life, what is that? Yeah. And we so we have to be careful. The way the truth and the life when it comes to biblical worldview, one of the things we were talking about is today's society and what we're seeing everywhere is right, is wrong and wrong is right.
And everything's upside down. Everything's upside. Satan likes to distort truth. Whatever God says is true. You know, Satan is coming up with the counterfeit and ends up being completely backwards is everything seem a little backwards lately? More and more every month, a little more backwards in your country, wherever you're from. It's because that is the enemy is so good at distortion's the prince of the air.
And it's it's so subtle how the deception starts. I was talking to my kids about this. So there have been some Disney movies that we've allowed our kids to see and there have been some that we have not allowed our kids to see. And I was just having a conversation this last week with Megan about how I can't even think of a Disney movie that actually portrays boys or young men or men in a heroic light where a woman is not the hero every single time, every single time, the savior of the narrative when dads are usually fools. Yeah. I mean, even think about like we don't really watch sick. We we don't have cable or anything. And so the kids haven't. But years ago there were some shows that our older kids had seen. And I remember Isaac coming and going. We can't ever have our kids watch this because they just make the dad out to be an idiot. And it was like, oh, wow. Like, I actually I was like, yeah. And they're so disrespectful to the parents.
And then the wife is disrespectful to the husband. She talks down to him. It's like this is what's portrayed as being normal to your kids. And it's it's this like subtle deception, because the reality is, is trying to find something that's wholesome for kids to watch. If you're in a bind as a parent, you're working from home and you need just 15, 20 minutes to get something done.
Sometimes people use the TV as a babysitter on the site. Right. Which we don't advocate for. But we have also let our kids watch movies here and there. And you guys like we have we can't let our guard down on the things that we are exposing our kids to, because the reality is that it impresses upon them a world view.
So it's very difficult if you have a controlling parenting approach, which is very hard to admit.
By the way, probably most people aren't admitting that they're listening. But you just check maybe just to have a little bit too much, I don't know, maybe don't maybe you're really relationship driven. Maybe you're lopsided in the relationship side, though, where you're sacrificing the right things for your relationship. And really it's not needed. In fact, you build a better relationship by holding them accountable and making sure they're not hanging out with the wrong people and those kinds of things. But it's really hard to exemplify control and point your kids to a relationship with Jesus.
Right.
So it's really hard to live without being controlling, impatient, directing, only talking about maintenance things and very little time for deep relationship building and then go.
But you should have this incredible relationship with God, have you ever, by the way, described your relationship with God to your kids? I think that's really powerful. It's really powerful.
I think that it's also important that, you know, we were just talking about boundaries like I'll just say it boundaries with shows because shows can impress things upon kids. Right. But there are so many things that impact a kid's world view or our world view as adults even. And we need to be aware that we are all impressionable to a certain degree.
But the more that we are in the word of God and in the truth, the one true truth. So while there's this confusion between right and wrong and what's true and everybody has their truth, what's your truth today? What's my truth today? There's actually only one truth, and that's the word of God. And that's what we need to be founded on. That's what we need to found our families on and let the Lord build the house. Otherwise, it's built in vain, which is what the Bible says.
And so we have to soak our kids in this, which means there will be some boundaries which some people that are more relational driven might think is controlling. But the reality is, is that it is relationship building because it's pointing them to the one relationship that actually has the power to save them. Hmm. And so we have to understand that God has given us his guide book. Right. But this is how we know that he is so he is so relational with us. In John, 14, there are three different times in this chapter alone where Jesus says, if you love me, you will obey me.
It's about relationship if you love me. If you love me, you will obey me. And so we were talking about control at the beginning of this podcast and how a lot of parents might think that control has is reflected in behavior of kids, obedience of children. Right. But God in his goodness says, if you love me, you will obey me. And so as we model that in our walk with God, which is what I'm asking you to ask of yourself, have you explain to your kids what your relationship with God looks like?
There should be an element of explaining to them how you want to obey God because you love him. Mm hmm. And so I just want to say, first of all, are they soaked in the in the in the world or in the truth in verse six that says I am the way, the truth and the life. No one comes to the father except through me.
So the word. Jesus Christ is the only truth, and our kids need to know that. And then if you skip over in verse 15, it says, if you love me, keep my commandments. In verse 21, it says he who has my commandments and keeps them. It is he who loves me and he who loves me will be loved by my father. And I will love him and manifest myself to him. And then lastly, in verse twenty three, it says, if anyone loves me, he will keep my commandments and my father will love him and we will come to him and make our home with him. He who does not love me does not keep my words. And the word what you hear is not mine, but the fathers who sent me. These are the kinds of scriptures that when you're explaining relationship to God.
To your kids and you're talking about the importance of how you want them to obey you and that you want your kids to love God and what it looks like, it's this if we love Jesus will obey him and we should want our kids to obey us because they love us in the same kind of way.
Well, hey, thank you for joining us on part one and part two. We're going to go over sowing and reaping symptoms of control driven relationship, important reflections in a word that is very important. And we're going to talk about. So get ready.
Hey, thanks for listening to this episode. For more resources, go to CourageousParenting.com and CourageousMom.com For free online workshops, blog posts and best selling courses. Also, we wanted to quickly tell you about our six week online parenting mentor program, Isaac and I created a powerful biblical curriculum. Here's how it works. Each week we release a video with a downloadable parenting package to make it easy for you to incorporate those teachings directly into your parenting.
This is an incredible self-paced program where we cover everything from obedience training to overcoming mistakes most Christians are making. But more than that, it's a supportive community. You'll have access to our private online group, Live Webcast and the courageous parenting text message line. Where Angie and I can send you weekly encouragement straight to your phone.
If you're interested in joining our next online parenting mentor program. Secure your spot now at CourageousParenting.com