Your marriage is either growing or digressing, there's no in-between. Stir things up in a good way by dreaming together in a productive way that positively alters the path of your life, family, and marriage. The Tolpin's get candid about what they've been doing for 22 years now to ensure marriage alignment as they pursue progress and change.
Main Points in This Episode:
Plan time together to purposefully discuss and document areas of life that you desire change and progress with.

Think ahead about your discussion points.

Distill to the simple so that you take action.
The BE COURAGEOUS app, now in your app store! → APPLE or GOOGLE
Join us and hundreds of other Biblically minded Christians already!
Some of what's in the app
Is the only place the kid's podcast episode will be moving forward (listen for the important reasons why).
It will also have all of the regular podcast episodes but those will also stay on the current platforms they exist on with no plans to change that.
We will do a monthly LIVE Q&A in the app.
Weekly tips.
There are topic-based discussion groups.
You get your own profile and can connect with others just like FB.
Resources on marriage, parenting, homeschooling, pregnancy/birth, and more.
Powerful community with like-minded believers.
We look forward to engaging with you on the inside!
We also Launched New Stores!
Courageous Mom Store: Be Courageous
Resolute Man Store: Resolute Man
If you love what you see, please support the movement by sharing the stores!
Weekly Tip and Date Night One Sheet SUBSCRIBE HERE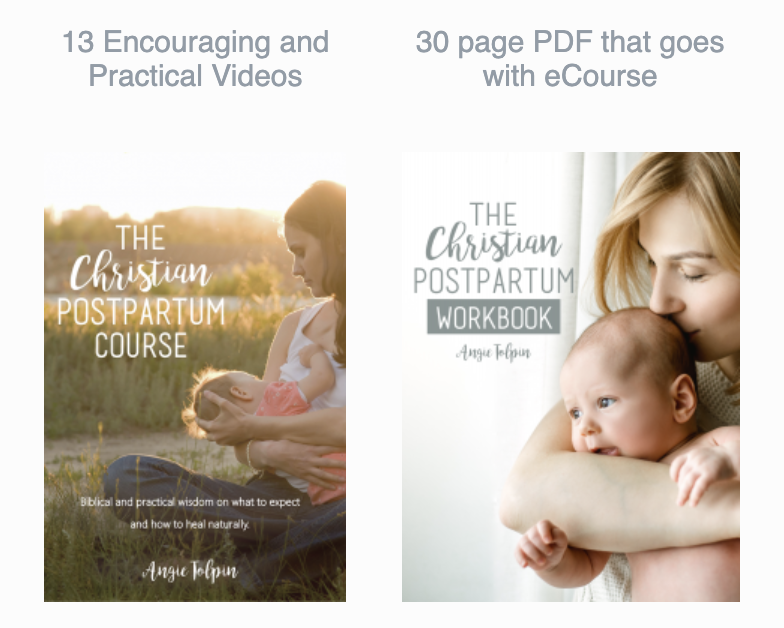 Scripture in This Episode:
Proverbs 21:9 – "It is better to dwell in a corner of the housetop, than with a brawling woman in a wide house."
1 Peter 3:7 – "Likewise, ye husbands, dwell with them according to knowledge, giving honour unto the wife, as unto the weaker vessel, and as being heirs together of the grace of life; that your prayers be not hindered."
Romans 15:5-6 – "Now the God of patience and consolation grant you to be likeminded one toward another according to Christ Jesus: That ye may with one mind and one mouth glorify God, even the Father of our Lord Jesus Christ."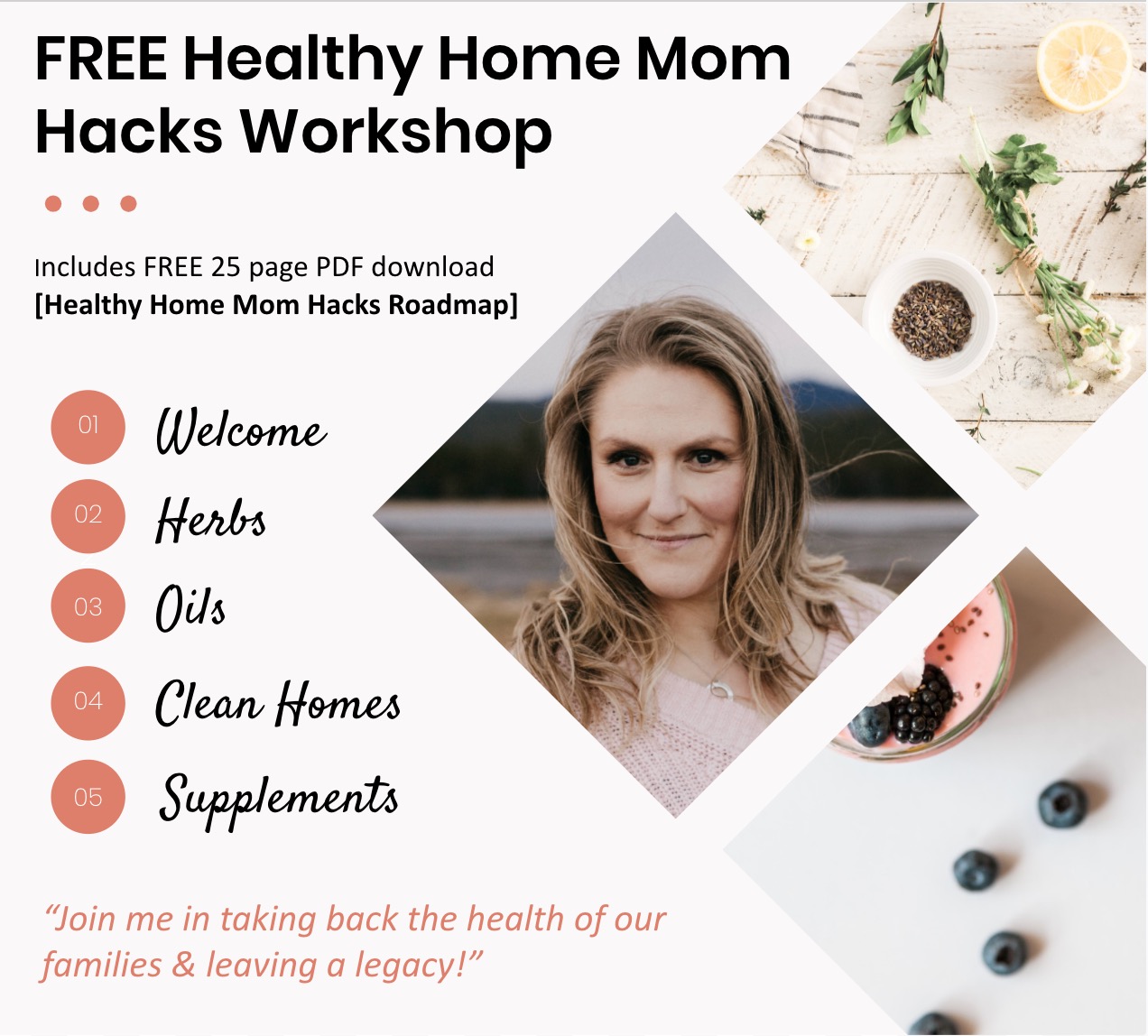 Resources:
Support The Ministry
DONATE

, to become a bigger part of shifting the culture of future generations through impacting 1 million families and their legacies. We are in full-time ministry as a family of 10, everything makes a difference.
Thank you for being part of this movement to equip 1 million families and their legacies with Biblical truth to raise confident Christian kids in an uncertain world.
Full Transcript:
Note: This is an automated transcript and misspells or grammar errors may be present.
Welcome to Courageous Parenting podcast, a weekly show to equip parents with biblical truth on raising confident Christian kids in an uncertain world.
Hi, I'm Angie from courageous
Mom and I'm Isaac from Resolute Man.
We've been married for twenty one years and have seen the fruit from raising our eight kids biblically. Based on the raw truth found in the
Bible, we can no longer let the culture win the hearts of children. Too many children from Christian families are walking away from their faith by age 18, and it doesn't have to be this way. It shouldn't be this way. Join us as we start an important conversation about effective parenting and the fall. Welcome back, everybody.
Hey, guys.
Wow, we're approaching the new year here.
I know this is actually a topic today in the podcast that Isaac and I have been passionate about for many years. Yeah, we are going to talk about marriage visionary.
And you can do this any time of year. In fact, you should do this frequently. Catch up on these things and get make sure you're getting in alignment. Marriage Team is the most important team, and so we're talking more about teamwork. Last episode, we talked about marriage, thriving tips and communication, different communication strategies. So catch that if you haven't. But today we're going to talk about visionary together.
That's true because obviously the previous conversation that we had in the podcast will be helpful as you are communicating your vision sharing and planning together, right? And so the reason why we're covering this right now strategically is because it's a few weeks until the new year. And so right now is really the best time to start thinking about and planning and and dreaming and asking God to really impress upon you what he would have you and your family focus on. And we're going to go over some three basic steps here pretty soon, but we just really, really thought that this would be a great time as people have. Sometimes they take some time off work during the Christmas holidays and it can be busy. But right now you really need to take that time to pray and think before you have your planning meeting.
And if you also a previous episode was on thankfulness and doing an exercise with your family, giving up all the reasons each person, the family is thankful, leading it with a whiteboard or journal or something, and capturing all the miracles that happen this year, all things God provided for. We easily can forget those things and accidentally even take credit for those things when really God showed up and did something really small or really big.
And it's our responsibility to glorify him and to teach our kids what it looks like to glorify him and to really shine a big spotlight on the God moments.
So this is this would be the next step before if you decide to have a family meeting, getting everybody making intentions for the new year in different areas of their life and so forth. But before we dive into these awesome points here, I think you're seeing a lot of this episode. We just so appreciate you being part of the one million legacies movement. As you know, there's lots of change. We felt like there was no other option but to create an app, and out of necessity comes blessing. Sometimes the blessing is that the app isn't like we have to move off of our Facebook groups off of Facebook and these kinds of things. No, it has become this is way better. People are absolutely loving it, and the app is a huge hit and success. And I would say a better word is fruitfulness right for everybody involved. And there is an investment to be part of the app because we are investing continually to make that app work. So so we're partnering together whoever's part of it to create a powerful biblical community. And there's lots of powerful, really good, helpful resources there. All the kid episodes are there now to
To protect them, the new features that you just instilled in the app in the last
Week. Well, we one of the things is we're doing a monthly Q&A for 60 Minutes where we rapid fire answer everybody's questions live. Isaac and I do. Yeah, and that's for everybody in the app, and we've decided to create a library of those and write what the questions that were asked were in the description. So then over time would be a full library of all the questions people have and us talking about them. In addition, the parent team mentor program, it used to be that we would do a live every two weeks or so. And if you're in the six weeks of the program, those lives are go in your dashboard at courageous parenting. That's still the case, so someone doesn't have to pay for the app to always get benefit from the parenting mentoring program. However, in the private group, in the app for the parenting mentor program people we are now, we used to delete those after we do them. After a couple of weeks now we're going to build a library. They're two from each topical live we do, which has a 30 minute Q&A afterwards.
So it's 90 minutes, really.
So just a couple of things and that people were so receptive and we got feedback from people. They wanted that. So we did it. So it takes extra work, obviously, but it's worth it.
And you can also search for things using hashtags, which is kind of a common thing that people are used to doing these days. But it's it's becoming an exciting thing as people are sharing resources and what's working for them, what the Lord is teaching them.
And yeah, so it's got a news feed. Just like, you know, Facebook, it's got profiles. You can connect with people. And I think what's really cool is you can see where everybody's city is. So as things get more difficult, it's going to be even more important to know where real biblical Christians are near you. Yeah. And I think there's some future benefits that people may not even be thinking about right now to the app of knowing who's in proximity and helping each other. So anyways, potentially when churches can't meet home churches to. Hoping to who knows, right? So we're going to dive in, so thank you for sharing and all the reviews and everything. It really helps the industry. Let's dive into this. So the first thing is unity, right? Isn't that the pursuit? The main pursuit of doing this would be that you're in unity. Hey, guys, have you ever gone down the road with an idea without really talking to your wife, praying about it together and, you know, deciding together, deciding together to do something? Yeah, you know, sometimes that doesn't go so well for your marriage. So this is really important as you're thinking about new initiatives, your family, spiritual life, all the things educational things that you're walking in unity, even if only one of you is actually doing the doing. And a lot of them, you're both doing the doing. Yeah, OK, so that's really important. And I think that Angie picked out some really good scriptures on this.
Well, you know, as we were talking about just our experience with our visionary, we've always called them visionary sessions or visionary dates. And we have typically over the last twenty two years, our regular, I guess, routine would be meeting together and doing this every three months, at the least. And sometimes it's even six weeks. Mm hmm. And it's really become something that Isaac and I look forward to because we're able to see the progress that we've made from our previous visionary and experience or planning date, seeing the progress that we've made, whether that's financial progress or educational milestones with the kids or friendships or decisions that we made, projects that we wanted to pursue, different things like that. And then we're able to create new ones. And that's really how like by the end of every year you look back and you don't have regret and you're like, That was a really productive year. Praise God. But you're living with intentionality. I just think of intention as being the main word here. So this is something that we have lived out for the last twenty two years. We have taught on this and marriage seminars in the past.
We've shared on this with people that God has placed in our life, that we were mentoring and different things, and it across the board is something that everyone enjoys. So I think that this is really a good application project that any couple can do. Absolutely. But one of the things that can be a huge issue is potential arguments. And you don't want to go into a meeting like this arguing being quarrelsome or potentially like heading in two different directions. So while Isaac is talking about with unity is super, super important, but we have a couple verses that we want to share with you guys that are really warnings from the Lord. Obviously, Proverbs has some good warnings for us as wives and for husbands, but Proverbs Twenty twenty one verse nine says it is better to live in a corner of the house top than in a house shared with a quarrelsome wife. And so a lot of times people will read this verse and they'll think that that's just a warning for women and it is a warning for women, but it's also a warning for those women's husbands as well, right?
It is because a lot of times it's not always, but many times it's the husbands fault, at least partially or completely, because there's a lack of communication about things and they're so far ahead in their brain and even actions, sometimes on things I know from experience and that the wives feel left behind or they feel not in the know of some of the details that make it sound like an actual wise thing to do. Or they just feel like, Hey, are we a team or not? What's going on here? And so if you want your team in marriage and if you want your team to operate well, there needs to be really good communication decisions made together. And yeah, husbands, you're going to you're going to lead and initiate and these kinds of things, which are wonderful, but it doesn't mean you just make all the decisions and just go and expect your wife to be supportive when she's not part of the process, right?
Because that is actually the thing that could potentially tempt a woman to become quarrelsome, right? Like if she I don't know if you've ever met anyone who just seems like they want to pick a fight about everything, right? Or they're they just kind of are in a mood. Many years ago, my great grandma used to call that being in a mood, and I I think that we, both men and women can learn from this. No one would want to live with anyone who's quarrelsome, whether it's a wife or a husband, right? And so we need to take responsibility for our moods. And before we're heading into a date night like this where we're going to be doing a visionary thing and we want to be in unity, we should pray and ask God to help us, not to be quarrelsome and to have an open spirit and open mind towards hearing some new dreams potentially or. Different things that want to be tried out for intentional living or whatever, or
Ways we can improve our marriage relationship, which would be the hardest conversation. And so in first Peter 03:07 You can look it up, but part of it talks about living with your wife in an understanding way.
And so it's a warning, too, because it says less your prayers be heard right?
And so if you want God's blessing on things you're doing, you better be living with your wife and understand your way. So your prayers are heard. So God's behind it, and you better be asking the Lord for wisdom and anything you're doing, whether it's a, you know, a good word for your family to improve the culture or whatever it is, you should be tuned in to God and tuned in to your wife husbands. Because without those two things, you're likely it's not going to go that well, or even if you get the thing happens. How you got there is going to be very difficult and not worth it.
Right. And so but it's the same warning for wives too, right to be totally focused on the Lord and submitted to him trying to walk in purity so that you're walking in righteousness, right? Which means walking rightly. If you're walking rightly and your heart is pure before the Lord, you're less likely to be quarrelsome. And so maybe spending some time in the word and just seeking God and saying, Lord, would you give me an opportunity to share this thing that's on my heart or that I would like to see change in? And would you like if it is a marriage conversation, which Isaac said is oftentimes the hardest conversation to have, like, say, you're not happy with your the intimacy in your life or you're not happy with the respect that you feel or don't feel from your spouse. Those are hard conversations to have. And sometimes people will shy away from going to those deep, dark areas because they don't want conflict thinking that it's going to create peace or tranquility without talking about it. But in reality, it has to be talked about
Creates long term disaster.
So, yeah, so we just are warning you guys basically point one as a warning to pursue unity. But part of pursuing unity is a warning and scripture for women to have self-control over their tongues. While it's also a warning for men to have purposefulness in their listening. Those are the two things I would say that men and women struggle with.
Yeah, so let's listen.
Men and and women, let's not be argumentative. Ok. Really listening
To you? So the second point is plan time to be together that can be out on a date night, or it can be a date night in or you can do a weekend together, whatever you can do. We are not really in a spot to do a weekend together or anything like that. We have a little baby, but we can find time in our bedroom to do this, we can go out to dinner, but that's even hard with a baby. So right now, our best bet is to probably come back to the studio, come out to the studio right here. And if we didn't have a studio, we would just do it in our bedroom, as we've done before, because we seem to always kind of have a baby, right? Most of our adult lives.
That's true. So which is pretty 11 pregnancies in twenty two years. You do the math
So we can get a lot more done, especially we have. We kind of like our white board and things like that. But you know, we've done it going out.
We can be super productive. It's just a matter of the kids also have to have like a little pep talk of respecting our time. So they don't interrupt us, take some planning. It takes some time. It's a good tip, too. So dads, I mean, I would say both mom or dad could give this morning to the kids, but I think that it really is a special extra warning if the dad goes, Hey, guys, mom and I are going to be doing some important planning for the year, so we really need our privacy. So unless there's blood, don't interrupt us.
So and in this planning, I think be OK if it takes a couple of meetings or a couple of times together, you know? And so that's really important. So be intentional about that plan. Some things you can make it really nice or you could just be basic. Let's not put big expectations on it because sometimes if we put big expectations, we just don't end up doing it, and that would be the worst. I'd rather do something really simple than not do it at all. So don't think too much about that,
But you definitely want to hit your goal of completion of, Oh, we did this and we feel better.
Yeah, so so. So the third point is, think ahead about the discussion points, and I'm going to reel off some discussion points and you can add some and you might not do all of these. This is a lot. But as I read them, as I say them to you, you might think, Oh, that one's a definite for us. And if you're like all of them are definite for you, just plan. This might take a couple of times together, and that's OK. But the first one is culture. And what is the culture of your family? Culture is the ethos, the real behaviors, the attitudes. It's not what you necessarily teach or what you think your family is about. It's what your family actually is about. If someone came up and asked your kid, Hey, what is your family about? What actually happens in your family? What do you guys care about? What do you guys do? That is elements of your culture. And if there's an element of your culture that you don't like around kid attitudes, marriage attitudes just overall in spiritual things like that, then it's up to you guys to identify what is an initiative to influence our culture this year, because what leaders repeatedly talk about changes the culture. So what are you going to decide to repeatedly talk about now? There's a whole podcast episode on this. I believe it's our first or second episode we ever did.
It's on family culture. I believe that
That's in the episode one or two.
Yeah, creating a family culture.
And that's how important we believe it is.
So we this and it's something that you're going to continually re look at and you're going to evaluate and communicate and decide if there's any heart attitudes that need to be strengthened or corrected in your family. I think that when I think of the two. Words that are best for evaluating, it's like, oh, what needs to be strengthened in us or implemented or instilled? Yeah. And then the other would be what needs to be changed or corrected or refined in our hearts? And this is just as much parents as it is the kids. Oftentimes, you will see that attitude reflects leadership. And so if you're struggling with something or you're seeing issues in your kids, take a good look in the mirror because likely it's something that you could be refined in also.
So, you know, husbands, let's initiate in these things super important. Maybe that's why that episode's not number one like I think it should be. Everybody wants to know about discipline and obedience, and I know all those things are good. But culture is is, I think, more important, actually. It's really powerful. So let's
Go. Your culture is impacted by your faith and your belief, right? It's a reflection of all of those things. Those convictions, those beliefs. Your faith. Yeah. How God is incorporated. Well, but but you are. But you aren't like in the sense that like the culture of the family is most influenced by that. And the culture is reflected through the attitudes and the respect level and all the things.
There's a whole bunch of these on this is that a lot of times people don't focus on it because they don't actually believe they're as powerful as they are. They don't actually believe their words make that much difference. And if you pick a word like we did, one of them was a couple of years back. Generosity or eagles, not seagulls or producers, not consumers, OK? There's meaning behind those things that our kids all know all about, and those are some of our initiative words or a couple of short phrases that really created a culture and improved things. We identified where we're strong and weak and where weak. We made an initiative for the year and we talked about it a lot.
One year was God first, and one one year was giving God the glory. And I remember that that was your initiative, mainly within the business world because we were by like business missionaries, if you will, is kind of how we viewed it. I mean, wherever you are, you're a missionary, right? And so we were super on fire for the Lord by Isaac was God had put Isaac in the business world. And so one of the things that we talked about was giving God the glory. Regardless of how leadership or other people within our company viewed God, we were going to continue to give him glory and honor. And as we did that, he really blessed the business as well, and we were able to even have more influence and and share about him. And so I think it's amazing when you look back, if there's been ever been a year where you have chosen a specific theme or a word or something like that and you look back on that year, how was your year different than the other years? And you can see traces of that intentionality displayed in a really productive way. And it's awesome.
So if you didn't do any of the rest of these, do that one, but I'm going to give you the rest. How about how you guys spend your time reflect on how we spend our time, how the husband spends his time, how the wife spends her time? Is it in the most fruitful, possible way and is it also in an enjoyable way? Is it what you want? Or is there improvements there? How about friendships? Are the friendships you have edifying to your whole family or just you? Is is it really a beneficial thing? And so really, thinking through friendships finance, it's important to talk about finance making goals around that. My money is not evil. The love of money is evil. And the people that have a bad relationship with money from a Christian perspective tend to often not keep their money and not invest in the right things because they have this underground feeling of money is evil, but it's not. It's a it's a resource, it's a tool. It's when people start to love money, when it becomes an idle,
And greed is definitely something that needs to be constantly evaluated like Lord. Am I holding on to this because of greed and making it an idol? And that needs to be a conversation that you need to be able to have within your marriage, because maybe one spouse is seen that there is a little bit of lacking generosity that that could be a good word. I even think about this last year, and there are two words that for us, refuge was a huge one as we were moving to Idaho and that that was definitely and it wasn't just for us that that it would be a refuge, but that we would we would experience God, be our refuge and that we would prepare a place for people right and be hospitable and different things like that. And we definitely have the opportunity to do that. And so looking back on the year and acknowledging the words that God had highlighted in your scripture time and just obedience, thinking about the word obedience, how have you been obedient this year? What has God called you to let go of in the name of being obedient to him? That was a huge thing for us last year, too.
It was huge. We're in a rapid fire here. Education, you can talk about that. How your kids are. Being educated, spiritual, that's the most important, right, so spiritual things that trumps culture. So now that we got to it here, that would be number one marriage relationship that's huge to family meeting. If you're planning to do a family meeting coming up, you might talk a little bit about how you're going to do that when you get everybody else thinking about areas of their life and focusing forward. I think that's our, you know, first episode we ever did. And family visionary and then experiences, you know, what kind of experiences do you want to create for your kids this next year? I know I want to create more opportunities for my kids to build things that is really important.
I know we even we did a lot this year, and so that's exciting. So you can see we're sharing this with you guys because we are about to have one of our visionary dating meetings. And so Isaac has already been thinking about the things that he would like to see for this next year. I've been thinking about the things I would like to see, and we're going to come together and we're going to share those things and it's going to be exciting and we're going to make a list and then we're going to prioritize them and we're going to go, OK, what's more important? You can't do everything and because you can't, right? And you have to prune. And sometimes, you know, like we said in our last podcast, sometimes God prunes good things out of your life so that you have room to do that. Even better things fully. And so sometimes simplicity is a is a needed thing for a family. I feel like that was partially part of what we did with with certain.
If you think sometimes people go, Wow, you guys are doing all kinds of things, I go, Well, actually our life, we we work hard, but our life is simple. There's some areas of our life that we've made very simple so that we can serve and do more of the things we believe are more meaningful, right?
And we also have routines. So the things that we are committed to, like, obviously like today's Wednesday, actually. So Wednesdays are our big day. It's where Isaac takes all of our kids and then they have guitar lessons, chiropractor appointments, Krav MAGA, like, they're like, boom, boom, boom. They pick up click lists. Bring it home. My Super Day they have. It's your super dad day. He also has a meeting with some guys. That is a super, I think, an encouraging meeting. In the middle of the day. You can sit at coffee shops and they do their homework. They read their books while dad's having the meeting in between their other meetings. And so we just I feel like Wednesdays are our go go day where a ton of stuff happens. I mean, obviously Mondays are a big day for us too. But you, when you have a few days that are like every week is exactly the same and you knock it out and you get it done, it just feels good.
Yeah, it's awesome. Now the last one is projects. There might be projects that you've really wanted to do with your kids. And you know what? If not now, then when? If you don't have an intentionality towards getting it done, it never will and you'll live with regret. I was I was going to do an RV trip with my family. For example, I was going to do this and then all the kids are gone. He didn't do it. So just think about that, that's important.
Yeah. And I have to say on that note too, like, don't underestimate the power of planning and preparing and setting aside finances that you need and start saving a little bit every month so that you can make it happen. And I share this with you guys because so many times people will say, Well, I would have loved to do that X, Y and Z, but I didn't have the finances right? And so as you're dreaming, if you keep coming up with great ideas of things that you either want to do, whether it's experience or education or time, maybe you want to work less, but you're worried that you're not going to be able to provide enough, right? And so looking at ways that you can cut back and you can save so that you can do the thing that God has laid on your heart is super important, but that's a marriage conversation that happens during this planning time. It does. And and being part of a team like, how awesome would it be? The Bible also really praises being married to a prudent wife. And I just have to say that in this category, because when you make a planning, when you when you have a visionary meeting like this and you hear your husband's heart and you see as teary eyes about how he wants to do, I don't know, wants to learn how to hunt with a son or, you know, whatever it is.
And he's like, I just I have a couple of years left with him before I move out. I didn't know how to do this. I think we need to invest in some of the tools that we're going to need to do this. It would look like this. I probably be gone this many weeks like and you see that heart's desire. Or you see maybe, maybe you want to take a kid on a mission trip, whatever it is like, there's going to be sacrifice in some areas. But one of the best ways you as a wife can do this when you're the jurisdiction for for buying and selling goods for your home in the sense of like you're having garage sales, you're finding coupons, your thrifting, you're trying to be prudent, like, and if you haven't done those things, that is a huge opportunity for growth that could free up finances to make that dream that your husband has come true. Amen.
Amen. Right, man? Amen.
You cracked me up. People are like turning down their podcast right now
Where you just get louder as it gets towards the end. Here, we're going to wrap this up. Actually, we have a scripture and our final point, which is short, but it's very, very good. Ok, so Romans 15 five through six May, the god of endurance and encouragement grant you to live in such harmony with one another in accord with Christ Jesus that together you may, with one voice, glorify the God and father of our Lord Jesus Christ. So your marriage and your family is to glorify the father. So all of these intentions, all of these things. Let's keep that at the front of our mind, which is where to be one voice as a married couple. And if you're going with two voices, if kids are hearing
Two voices, no, I wouldn't do this. No, we're doing that.
That's wrong. It's it's exhausting. You're like, how could someone else have so many kids? Well, it's because our kids don't experience two voices. It's because we're a team and so our kids know what to expect. And they're they participate in parts of it. And what we want to do this year and which we can't do everything so we could go snowboarding or we could do this. What do you guys want to do? What is a better experience? And and so including them having one voice into glorify the father and whatever you decide to do, I think is is paramount. And our final tip for you guys is distill to the simple. Don't have big, long lists in all kinds of things,
Your goals have to be realistically attainable.
It has to be very, very simple. That's why there's no big mission statement for our family and even in the business world, I used to have these big mission statements and I distilled it down to a couple of words and influence the culture.
Now, I mean, to be more powerful. I just have to say having a mission statement is not bad. We have had them written out before in the past, and I think that it's a good thing for kids to grow up with toppings are that addicted to. But but what Isaac is saying is like that sometimes can be an intimidating thing for people that ends up being something that catches them up to where they aren't actually following through with the meeting, even because it's such a huge thing to come up with.
Well, since he said it, I have to teach you something because you bring meaning to a couple of words that everybody in the team understands deeply in inherently. But if you try and bring meaning to a full page document of a bunch of words, it's very difficult, especially
For the younger kids.
And so really, what I've learned and this is actually true running big organizations too, is you need to distill it down to really a few simple things that have some really amazing meaning behind it that you nonstop talk about and you anchor into the understanding of the people around you, that you lead, and that is really, really important. So anyways, distill it to the simple don't try and do everything, make a concerted effort towards the things that matter most, maybe spiritual culture and marriage relationship. Maybe those three, if you influenced those three in a meaningful way this next year, you know, financial probably helped. All the other things will probably be helped. So don't try and like make this exhaustive list into every single thing. There's one of you in the marriage that likes to do that. Potentially, they like to, like, make big lists and have this beautiful plan that would be me and all these things. And then nobody ever looks at the plan. Or then you get frustrated,
You get frustrated because you don't get everything done, either sometimes. And I think that that can be discouraging. And so it wouldn't it be better to have a simple list? Get it done, re-evaluate again in three months and be able to add to your list because you got so much done like that that is productive. That's what's encouraging. And and so you guys, I also have to say that there's an element with this that, you know, we've covered a lot of ground, but remember that the most important thing that you could give your kids is unity in your marriage. And this meeting is all about bringing unity. It's all about living intentionally with one voice together as a married couple, communicating, hearing one another's hearts and, yeah, pursuing what God has for you. So take time after you listen to this podcast and just ask God, what does he want? What is his will for your marriage? What is his will for your family life right now in the season that you're in now? Pray, consider God, seek his word and then meet together with your spouse and hear one another's hearts and come together in unity. Because the best gift you can give your kids is one voice
And single moms, single dads out there listening. You can do this exercise yourself. And it's as valuable because you need to be that strong voice.
It's standing firm and leading unapologetically.
Amen. Thanks for joining us by.
Hey, thanks for listening to this episode. For more resources, go to courageous parenting and courageous mom for free online workshops, blog posts and best selling courses. Also, we wanted to quickly tell you about our six week online parenting mentor program. Isaac and I created a powerful biblical curriculum. Here's how it works. Each week, we release a video with a downloadable parenting packet to make it easy for you to incorporate those teachings directly into your parenting.
This is an incredible, self-paced program where we cover everything from obedience training to overcoming mistakes most Christians are making. But more than that, it's a supportive community. You'll have access to our private online group, live webcasts and the courageous parenting text message line. Randi and I can send you weekly encouragement straight to your phone
If you're interested in joining our next online parenting mentor program. Secure your spot now at CourageousParenting.com