There's a global reset effort happening by the World Economic Forum supported by over 1,000 billion+ revenue companies, celebrities, and many world leaders. By seeing the trends, you can better understand how to equip your kids for the world they will be raising their families in. As the speed of change accelerates, we must pay attention to the ways our kids need to be equipped and implement. A stimulating conversation for parents in all seasons.
Main Points in This Episode:
Deepen your marriage conversations so you discuss the issues in society and your plans to equip your kids to thrive in an uncertain world. 

Beware of non-biblical parenting movements. Just because they are popular and sound good, it doesn't mean they are fruitful in the long run.

Don't be a pendulum swinger going from one extreme ditch to another. Let's walk on the Biblical road!

There is a sifting happening amongst believers. It's vital your kids are trained in understanding a Biblical view on hot-button issues.

Make sure your kids understand spiritual warfare

.
Scripture in This Episode:
2 Timothy 4:3-5 – "For the time will come when they will not endure sound doctrine; but after their own lusts shall they heap to themselves teachers, having itching ears; And they shall turn away their ears from the truth, and shall be turned unto fables. But watch thou in all things, endure afflictions, do the work of an evangelist, make full proof of thy ministry."
Matthew 24:4-14 – "And Jesus answered and said unto them, Take heed that no man deceive you. For many shall come in my name, saying, I am Christ; and shall deceive many. And ye shall hear of wars and rumors of wars: see that ye be not troubled: for all these things must come to pass, but the end is not yet. For nation shall rise against nation, and kingdom against kingdom: and there shall be famines, and pestilences, and earthquakes, in divers places. All these are the beginning of sorrows. Then shall they deliver you up to be afflicted, and shall kill you: and ye shall be hated of all nations for my name's sake. And then shall many be offended, and shall betray one another, and shall hate one another. And many false prophets shall rise, and shall deceive many. And because iniquity shall abound, the love of many shall wax cold. But he that shall endure unto the end, the same shall be saved. And this gospel of the kingdom shall be preached in all the world for a witness unto all nations; and then shall the end come."
Proverbs 3:16 – "Length of days is in her right hand; and in her left hand riches and honour."
Scroll down to see other resources
We Launched New Stores!
If you love what you see, please support the movement by sharing the stores!
The BE COURAGEOUS app→ APPLE or GOOGLE
Some of what's in the app
Is the only place the kid's podcast episode will be moving forward (listen for the important reasons why).
It will also have all of the regular podcast episodes but those will also stay on the current platforms they exist on with no plans to change that.
We will do a monthly LIVE Q&A in the app.
Weekly tips.
There are topic-based discussion groups.
You get your own profile and can connect with others just like FB.
Resources on marriage, parenting, homeschooling, pregnancy/birth, and more.
Powerful community with like-minded believers.
We look forward to engaging with you on the inside!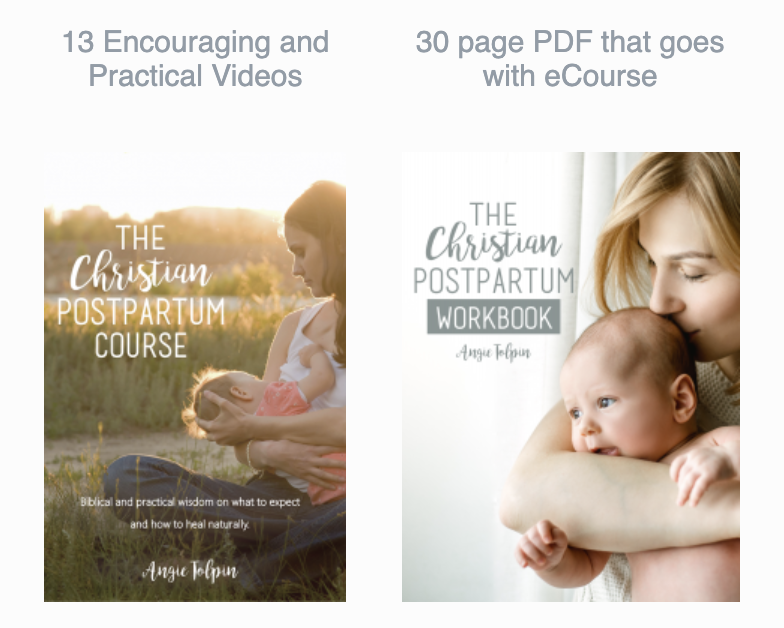 If The Spirit Prompts You to Financially Support
DONATE

, to become a bigger part of shifting the culture of future generations through impacting 1 million families and their legacies. We are in full-time ministry as a family of 9 at home, everything makes a difference. We are a for-profit, for social good organization.
Thank you for being part of this movement to equip 1 million families and their legacies with Biblical truth to raise confident Christian kids in an uncertain world.
Full Transcript:
Note: This is an automated transcript and misspells or grammar errors may be present.
Welcome to Courageous Parenting Podcast, a weekly show to equip parents with biblical truth on raising confident Christian kids in an uncertain world.
Hi, I'm Angie from Courageous Mom.
And I'm Isaac from Resolute Man.
We've been married for 21 years and have seen the fruit from raising our eight kids biblically. Based on the raw truth found in the Bible.
We can no longer let the culture win the hearts of children. Too many children from Christian families are walking away from their faith by age 18. And it doesn't have to be this way. It shouldn't be this way. Join us as we start an important conversation about effective parenting and the following. Hey, welcome back to the podcast.
Hey, guys.
We've got a good topic for everyone. I think it's super relevant and has to do with something we're just talking to our kids about actually. So there is something going on called the Global Reset. These elite leaders, globalists meet in Davos and all these things and they have a plan for the world, which isn't great. And so we thought, okay, there's a great reset. Let's talk about the great transition then. How do you parent during the great transition?
Yeah. So we're going to cover like four main bullet points. But before we do, we wanted to thank you guys for joining us in this 1 Million Legacies movement. As you guys know, we recently hit 2 million downloads, and that's largely and mainly because of all of you sharing. It really means a lot to both of us. We love hearing your comments as well, seeing the reviews on iTunes. But we just wanted to also ask you, if you guys have been encouraged by the podcast in any kind of way, would you consider sharing it specifically, even today's podcast? Because as we're diving in and we're talking about parenting during the great transition, we're going to be talking about like the sifting that's going on within the church, within the Christian, the body of Christ. Right? Because you're becoming more aware of things. And how do you how do you handle that? How do you react to what you're becoming aware of? And then also, how do you communicate that to your kids? We're also going to talk about the the truth, that there is a lot of deceiving messages, if you will, or even parenting methods being pushed today. And that's something that's super important to warn people about, wouldn't you agree? And so you guys, I just think this is a really relevant conversation for what we're walking through currently. Yeah, but you know, another aspect and why Isaac mentioned we talk to our kids about this morning is you need to prepare your kids for parenting in tomorrow's world. You know, like we have a 17 year old that's about to be graduating from high school. We have two older kids that are already out, one that is expecting his first baby. And we're like, they are going to be parenting. I mean, some of them parenting the same time we're parenting, but really, truly in ten years, parenting in different times. And how do you prepare your kids for that?
Super important. So let's dive in, but make sure you go to courageous parenting dot com for free resources also the courses in the store and so forth. Also there's a man merch at CNN.com and cool stuff at courageous mom dot com two tons of blog posts incredible stuff that Angie's worked on for 14 years. So let's dive in. So we are so excited to talk about this. I think that one of the things we have talked about often is the blinder concept. And so we have to not just go, no, I can just hunker down and and preserve the environment around me and make it safe and awesome. While that's cool, your kids are not going to stay there. They're going to launch and the world they're launching into in the future is going to be radically different today. And wouldn't you agree, just in the last two years, the world has gotten radically different. So the speed of change is accelerating always. And we're not to fear any of this, but we are to be wise, we are to equip. And how can you equip if you actually aren't paying attention to what's going on, the trends and the direction of things so that your kids are being prepared by you to be able to have a bigger impact in that environment in the future.
So I would say, like, I think that the word false teacher gets thrown around a lot today. I see it being thrown around or potentially misused, although there is a lot of false teaching for sure. The Bible even warns us that there will be many false teaching in the end days. Right. And so I think that we for sure, seeing that especially like kids are just under attack in schools, are they not? Right, guys? But one thing that I think is a unbiblical stance that I see being preached by well-intentioned moms and when I say preached, I mean like writing posts on social media and and they think they're encouraging moms because the truth is, is everything that we've become aware of, and especially in the last like two and a half years, it can be overwhelming. And I think that a lot of women, specifically women who have had just maybe they've been stay at home moms and they're their biggest concerns are surrounded around. Kids are sick. What do I do? How do I home school? Am I doing enough? Like those are like the big consuming concerns. And then all of a sudden there's all this stuff that's happening with the government and in the world today and with freedoms and liberties and what's being taught. And it those things can become overwhelming. I get it. But when you see someone on social media saying, Hey, overwhelmed, mom, you just need to keep your eyes on Jesus and not worry about those other things. Just focus on your your first jurisdiction, which is your home.
While I agree with everything that is said right there. Yeah. Our first focus our. First, not our only our first focus should be the jurisdictions that God has given us. Yes. Yes, a 100%. Keep your eyes on Jesus. But what does that mean to keep your eyes on Jesus? That means to keep your eyes on the truth. That also means to be in the word and be prepared so that you can stand firm against the devil's schemes which are in the world. Yeah. And can I just say no? Where does God tell any woman or man to ignore what's happening in the world? In fact, he says, be watchful, be aware lest you become deceived. He literally commands Christians. So when you hear someone saying, Guys, I get your overwhelmed, but don't don't worry about that stuff right now. Just keep your eyes on your kids. No, I'm sorry. That's actually an opposite message of what Jesus is telling us. And if we are keeping our eyes on him and we're going to be reading the word, it's going to tell us what to expect. It's going to talk about famines and pestilence as it's going to talk about the hard times, the birth pains, if you will, of end days which we've been living in since Jesus left. And then it's not so overwhelming when we're grounded in truth. What we're walking through today is not so overwhelming because we expect it actually what's so important?
Because you have to make decisions today for the future. And those decisions are what you're educating your kids, what you're equipping them with, what biblical truth, biblical, what paradigm are you giving them about hot button issues in the world right now and these kinds of things and.
Learn by what you're doing, right? So if you just are the reclusive snail, if you will, that kind of gets into your shell and doesn't want to deal with the realities of what's happening in real life. What are you modeling for your kids? For them to do that, that's not what life is about. We're not even here for our comfort like a snail in a shell. We're supposed to be the great commission minded and we can't actually be doing the work that God actually created us to do in this generation. If we're ignoring what's going on today. And not only that, but guess what? If you have more than one kiddo and you send them into this world, the statistics are not for you, that they will fall to the devil schemes if you have not equipped them. You have to talk about these things. And so if you create a parenting habit, yes, I said habits how you parent your kiddos when they're little. If you are just like, Oh, I'm overwhelmed, I can't do this, I'm not going to pay attention and I don't want to know about that. You are creating a habit of that and it's not going to get easier. You will be all of a sudden a mom of a ten year old or a 13 year old, and your kid is fed a lie and they don't want to talk to you about it because they think you can't handle it.
I guess the real question is think about this. In 20 years, how much change will have happened and how will your kids be parenting in 20 years based on what they watched from you? Not just talking about the nurturing. I'm not just talking about making sure they're loved and all those things. Let's say.
That's obvious.
Yeah, but these days, the speed of change is so fast that are they proactively equipping their kids while they're in their home for the future they're going to have? And I just think that's so important. We don't know when Jesus is coming back. It could be not in our lifetime or our kids lifetimes.
You know, it's interesting. I was just thinking about yesterday's Mother's Day. And so I was thinking of a post that I wanted to share. And I was trying to figure out a way to share a story that I shared with our sweet home church that was quite long. And so it was like difficult. And I'm looking I was looking for verses to kind of share with you guys testimony. I'm not going to go into that. I actually have already decided I'm going to do a video in the app for the Courageous Moms and the Be Courageous app about that and share more personally there. But one of the verses that came to mind was a wise woman builds her home and a foolish one tears it down. And I think that that scripture alone applies to exactly what we're talking about today, because a wise woman is going to be aware and wise to what is happening in the world of her day. She's going to be wise and she's going to prepare her kids and that will build up her house. A foolish woman tears down her home. What does that mean? The home? The house that it's talking about is actually like talking about the kids. Right. And your kids are going to be completely torn up by the world, the devil, which is our enemy, the two enemies and their own fleshly sin. If we do not do what we're called to do as women, the Bible literally tells us, wise women build their home, foolish women tear it down, and then where to be wise.
Where to be watchful, and to lead and be proactive and make good decisions in wisdom and understanding what's going around around us, not just for the short term, but more importantly for the long term. And we're to bathe our families in the word where to encourage knowledge. An understanding of the Word of God and what's happening in the world and how they can make good decisions. If you have sons, they're going to be leading families some days. Are they going to be good at that by what you're doing?
Dads And can I just say, like when you were saying that, I was literally thinking of the can I don't mean to be offensive, but a weaker minded woman, I will say I'm just going to say it like there are times when I have moments where I am weak minded. I become overwhelmed by things. Right. And in those moments, what do I need most? I need my husband to wash me in the word, to help me to take thoughts captive that are untrue and point to the truth and remind me of what is true and what is noble and what is praiseworthy and where our thoughts should be. But also, there are times when I'm weak minded and I struggle and I will get overwhelmed. And I my tendency, I think it's a human flesh thing is that you want to kind of box out the realities of what is happening in the world. But guess what you do for me, babe? You embolden me, you help me when I'm being sheepish to rise up and be the mama bear that I am called to be in this world so I can raise strong men and women and not boys and girls that stay boys and girls and don't ever grow up.
And so I wonder how much of the marriage this wasn't planning to be about marriage, but it has everything to do with it. I wonder how much of the marriage conversation isn't happening. Women looking at online social media and things like that and seeing things happening, but then not having discussions with the husband, with the husbands overwhelmed for some reason they don't want to burden them.
Or maybe it's vice versa.
Or the other way around. Yeah.
Men feel like they can't tell their wives about what's going on in the world because the wife seems so overwhelmed. Like, if. If either of those scenarios are your reality. Whoa, slow down. Stop and have a marriage conversation. And actually, like, talk about that white elephant in your marriage.
Maybe there's too much going on because you guys are escaping the conversation. You don't even realize it. There could be a subconscious escapism doing hospitality, doing too much, not having alone time together and saying we're too busy.
Or filling your time with like fillers. Do you ever talk to your kids when they ask for a snack? You're like, No, that's a filler food. We're not going to just eat that for lunch, right? Do you feel your marriage conversations with filler conversations that are just not actually super important so that you can avoid the more important conversations that must be had in order for actual change to occur.
It's like, you know, honey, I'm feeling really overwhelmed. And you're like, Why do you feel overwhelmed? I'm like, Well, I have this, that and other thing, and then the other person reframes on. Contributing to law. I'm really overwhelmed. Well, that isn't constructive or helpful. One of them said they're overwhelmed. Maybe they don't feel comfortable saying that because.
You want to just sit and commiserate together. That's not.
Helpful.
Right.
We need to help each other and encourage each other and bring each other up. And then we need a lead. Leading is strength through encouragement, through biblical wisdom is strength, through sharing what's going on, but not creating any fear. Right. There's a balance to these things.
Can I just say, though, like we were just talking about, when you are actually seeking the word of God, you're not shocked when bad things happen in the world because you're already anticipating it, because you're prepared, you're aware like the Bible tells us to be as Christians. And so I think that there's an element of ownership where both the husband and the wife have to take responsibility for being aware, because God commands us to and he desires to give us discernment and to have that close relationship with us so that we can parent well and we feel equipped and we don't feel overwhelmed. I think that a lot of the overwhelming fear comes when we detach ourselves from the truth, which is the Word of God. This is the sort of the spirit. This is the word of truth. And so if we are in it, more than the fear is less right. And if we are not in it, that's when it can become all consuming. But part of it is this blinders. We we mentioned the blinders at the very beginning of this conversation. And I think that it's an important thing for us to recognize and to call out in each other. It's like a marriage audit where it's like, babe, do I have rose tinted glasses on regarding this situation? Because I love that person so much. Because I love that kid so much. Because I love you so much. Because oh, because I love me so much. Am I not being honest? Maybe seeing a half truth. I would say that rose tinted glasses are kind of half truths. But then there's like the blinders, the blackout glasses, if you will, which is what Megan said at the table. Right. Like a lot of people actually have blackouts on mom. And I was like, you're totally right. Like, you literally can't see the truth. We need to remove all of those.
You know, what's a big blinder is comparison, because if you compare to others and your situation's better, it doesn't mean your situation is good or right. It doesn't mean that. Yeah. So we shouldn't be comparing against each other. No other families or anything like that. We should just be being biblical, talking to each other. So that's her first point, which is to make sure you have marriage conversations around, you know, being strong together and that's.
Holding each other accountable like you are each other's accountability partners. We talk about this so many times in our marriage podcast, but like God teamed you two together for a reason as iron sharpens iron. So when man sharpens the countenance of another, which is Proverbs 27, like you guys, you have to be proactive in giving permission to one another and go, Hey, I don't think you're actually seeing this right, or I am sensing this. My gut has a bad feeling about this, and you have to trust each other like no one comes in between you. Yeah. God put you together. You two are the parents. Because guess what? Our next point is that you have to talk about and be aware that there are non biblical parenting movements out there and there are going to be many more. There are going to be many.
More sweeping through Christian believers, communities.
They're everywhere. And they're subtle. They're subtle because we talked you guys, if you listen to one of our previous podcasts where we talked about lying, how to handle line with your kids line is not just not truth line is a half. Truth line can be an exaggeration. It can be blame shifting, it can be stealing. It can be so many things. We covered it really in depth. Please go listen to that podcast. It's so, so important to teach your kids these things, but also have a conversation with your spouse. But the truth is, is that these non biblical parenting philosophies or movements or teachings or whatever you want to call them, they will rename themselves and they will pop up over and over again like weeds. And so as you're raising your kids, you need to teach your kids, guess what? There's false teaching out there regarding parenting methods. We want to stand on the Bible alone.
Yeah, it's super important. And even though someone you trust shares something, you need to vet it yourself. You don't just trust something because it's out there. Is it biblical? That's the question. That's really the only question.
Is it.
Biblical? What does the Bible say about what it's saying? And a lot of times it's hard because there's a lot of good stuff and there's a few really core not so good things and we want to be biblical. So that is a super important thing. Just remember, sometimes living biblically and doing what the Bible says is not comfortable. It's not easy. Often it looks different, often even sometimes in Christian environments. And so you have to. You're going against the grain a little bit, certainly against non-Christian environments. And so that's so if something looks good, feels good and it's more comfortable and it's easier on you. I would always do a check on that and go, Well, what is the Bible say? Yeah, because we can be enticed towards that. And it may not be good. Just because it feels good doesn't mean it is good.
And just because there's credentials behind it doesn't mean it's good, right? Like, I mean, we've definitely like even in past experiences in churches, I remember going to a parenting workshop many years ago, I think, ah, like five or six years old. And we went to, we've gone to we went to many of those in different churches. Right. And one of them we sat in on with a bunch of other parents, didn't even know who was really running it. He had like a PhD or something and we watched these videos and Isaac and I both like every single time there was something that rubbed us wrong and then we were able to pinpoint the scripture as to why it rubbed us wrong. Right? And this was supposedly a Christian parenting like philosophy. And so we did like maybe three or four classes and then we were like, This is wrong. And what's crazy is the people that were even running that class, like their kids were maybe ten years older than ours. Now they're divorced that couples divorce. Their kids are not walking with the Lord. And I just think that there are times where you cannot in the name of like, oh, well, there's some good things and I'll take that. But the rest of it you just filter out like, No, you need to have a standard. God's word is like the Bible even tells us that it's good for teaching and rebuking and all things.
And a second Timothy four, three or five. This is really important for the time is coming when people will not endorse sound teaching but having itching ears, they will accumulate for themselves teachers to suit their own passions and will turn away from listening to the truth and wander off into myths. And while it's easy for us to say That's not going to happen to me.
That would be foolish.
What if it already has? You don't know it. Like are you checking that the same message for us. We have to check things. And I'm telling you, when something's easier, more comfortable, feels and sounds good, sometimes that can be good. But often I found in my life it's not as good as the harder path. Usually the harder path is a more fruitful in the long run.
Path, and it can be exhausting. But that's why you need to run the race together with other like minded believers that can help fan the flame. We can't fan our own flame. Actually, that scripture can be misinterpreted. And the reality is, is that going to church and being around other believers, that's where the Holy Spirit uses other believers to fan your flames so that you can do the good work. And it's so crucial that you have people who are on your team as prayer warriors, right? Because the deception is just so subtle. It's so subtle. And people not only that, but there are also teachings like within churches, right, where they can make an idol out of something and add it on to like salvation. Salvation, teaching where they like becomes it becomes so important that the people that they're in community with all agree with them on these other things that are actually not eternal issues that it can create. Division Yeah, and it's not biblical. We have to be careful not to follow false teaching, but we also need to be careful not to allow things that are not eternal to become these idols that create divisions among other people. Right?
Yeah. It's so important on many topics, whether it's, you know, discipline or it's how you educate your kids or it's.
What you feed them.
What you feed them, all these different things just just stay. We don't want to be pendulum swinging. So we talk about that a lot where we we go on the pendulum in this ditch on the side of the road, which is like this ultra conservative beyond the Bible.
Take on something, right where it's extra biblical. It may not be anti biblical, but extra right.
And then we don't want to swing the other side because of our own past hurt or whatever, and B or.
Because that didn't work.
You swing the swing and someone said, It's cool. And then you're in this other ditch of passivity and using.
Can that be for kids to have parents that are literally swinging from one parenting ditch to another and then back and forth on different things like we as parents are called to be careful not to exasperate our children. How exasperating could that be? We need to be solid now. Does that mean that, like if you've been doing something, you've been extra liberal and you realize that there have been some sins that you've let go because you were not parenting biblically? Does that mean that you stay there for the sake of not shifting the waters with your kids parenting wise? No. You come to them humbly. You get on your knees, you repent, and you say, I am so sorry. We did not know that we were doing this wrong. Things are going to be different because we love Jesus more than anything, and we want you guys to know him and to know how to parent biblically too. And so, like, when you have that humble heart and you go, I'm wrong, your kids listen to that. That's actually like one of the things that I think gets kids to listen. Like the other day when we were in home church and like it was testimony time and I just kind of shared what God was doing in my heart. I'm not going to go into that awful testimony. I am going to share it a little bit more in that, like I had mentioned earlier.
But I shared and I looked at Megan's eyes and she her eyes were kind of welling up because part of it was that I was like confessing to the church what I struggled with when my older kids were little regarding wanting to to get out and get away because I was so overwhelmed and how my shift and like my perspective has changed so drastically now that I have kids that are out of the house and I have littles at home and I could see her like being moved. And, and part of that is like that's the posture that we as parents need to have where we're able to verbalize and communicate the things that we've seen were wrong in our thinking or wrong in our heart attitudes and share that with our kids. And then all of a sudden they listen more like your relationship is deepened. So don't believe the lie from the devil that you have to have it all together as a parent so that you can be a great mom. That's a lie from the devil. Actually, the opposite is what's true. That like when you confess it and you actually share it with your kids, that's when you have the most impact with them. And I think that when we're talking about these like non biblical parenting methods or short term approaches to different things, when we screw up, we need to say it. Yeah, which can be hard.
So we have a couple more points for you. Super important, but real quick, I just want to turn your attention to the courageous parenting. That's where the parenting mentor program is. Over 2000 parents have gone through and are raving about. It's literally ten plus hours of curriculum, self-paced. And so you can check all about that courageous parenting. Also, small groups can go through it and get discounts. In addition, there's the homeschool blueprint at courageous parenting dot com.
That's a course if you guys didn't know that the.
Christian postpartum course and redeeming childbirth and there's bundles and there's also the stores courageous store be courageous store you can get at crazy parenting dot com or the man merch at resolute msn.com and then I also want to point your attention to courageous moms because there is 14 years of really Holy Spirit inspired writing by Angie there that is so helpful to moms and it's just a wealth of free information. We hope you get it.
Thank you. That's really sweet of you to share that.
So let's let's dive in.
Well, we're going to jump into Matthew Chapter 24 here. I think that Isaac and I had we discussed that we want to share about ten verses with you guys. So this is a very important this is signs of the end of age is kind of the title that authors kind of like stuck in here that wasn't in there before it was transcribed. But verse four says And Jesus answered them. So of course the disciples come to them in verse three and they're asking them like, Tell us when these things are going to happen. Lord and Jesus answers them and says, See that no one leads you astray. Isn't this what we're talking about today? Like we're talking about parenting during the great transition? See that? Know what Jesus telling his disciples? See that no one leads you astray. He's telling us that see that no one leads you astray. You can't just tuck it under and go into your snail shell and not pay attention. You literally have to be aware. See to that knowledge you stray from, many will come in my name saying I'm the Christ and lead many astray. See, guys, we have to be watchful. And you will hear of wars and rumors of wars that's been happening. See that you are not alarmed for this must take place, but the end is not yet.
See to it that you're not alarmed. How does that happen? By reading what's going on and going, Oh, I'm not shocked. Right. Verse seven four nation will rise against nation and kingdom against kingdom, and there will be famines and earthquakes in various places. It does not say that those are natural famines. It could be induced famines. Right. Which you've talked about in previous podcasts. All these are but the beginning of birth pains, and then they will deliver you up to tribulation and put you to death, and you will be hated by all nations, for my name sake. And then many will fall away, actually. So when people are out there saying, Oh, you can't fall away, that's not what the Bible says. I'm just going to say the Bible, these are Jesus's words says. And then many will fall away and betray one another and hate one another. And many false prophets will arise and lead many astray. And because lawlessness will increase. Is that happening right now? That's happening right now. The love of many will grow cold. That's super sad. But the one who endures to the end will be saved. And this gospel of the kingdom will be proclaimed throughout the whole world as a testimony to all nations. And then the end will come.
So a lot of these things we're seeing, these things there's there is transition happening. And how do we parent during this transition when there's so much change and things happening like right now it appears? Just looking at it, I don't know for sure, but it appears there is a created famine happening at a greater extent across the.
World at least is a something induced called greater prices on food.
That's for sure. But there's a lot of different things, and that's not what this episode is about. But that point is you have to pay attention to that because you have to provide for your family and you want to help your kids thrive. So that has propelled us to really go, wow, the skill of gardening is a prerequisite in the to open academy for launching. So you see what I mean?
So like years ago I used to say swimming lessons. Now every kid has to know how to swim because that's a life skill. We don't want our kids drowning. So think for a moment. What is the proverbial drowning in the culture going to look like today? It's we are required as parents. It's our jurisdiction to prepare our kids so that they don't drown in the lies of society and culture and worldview. Yeah, that is our role. That is our jurisdiction. It's no one else's. So I have a hard word that I really feel like I need to share, like moms who are struggling that maybe feel overwhelmed at times. I need to encourage you. This is a time to grow some tougher skin. That's a word for me. I have to grow in tougher skin because I don't know what's down the road. In a week from now or in two years from now, I can know what to expect and end days. So I'm not alarmed, right. Like the Bible says. But I have to rise up and be the mama of my kids in this generation and proactively doing the great commission, which is discipleship, not conversion. Right? It's discipleship and baptism. And we need to look at what Matthew 28 actually says and then do that in our parenting and recognize that the world and the devil are out to get our kids minds. There are false prophets and false teachers that will lead many astray. Do you want your child to be led astray? Do you want your child to fall away? No. So that means you better not first and then equip them.
It's so important. So kind of the topic we're talking about right now is the greater move towards authoritarian, authoritarian control, where governments are taking more control or, you know, big tech in the collusion with governments. And you even look at the World Economic Forum in Davos, where the elites and Deep State ish people potentially meet and they talk about the next 30 years. Well, in 2030, there's a quote from Klaus Schwab, Kayla, us, if you want to look it up. Schwab And he's the leader of this thing, the World Economic Forum. And he says by 2030, people will own nothing and love it or something like that. People will own nothing and enjoy it. So so if that is the movement and it's this whole goal that all these nations, all kinds of nations are are ascribed to it, they're literally you wonder, why are they making these weird decisions that hurt businesses right now and these things? It's because it's a bigger vision. They are thinking long term. So we need to think long term, too. And they're thinking long term like we are all in this together and it's it leans towards socialism. Environment is is the priority idealization of the environment. Now the Bible says we are to take good care of the environment, but not at the cost of human life. You know what I mean? So there's there's these these dynamics. So the vision, if you look at the bullet points, look, okay. But really, it's about us not owning anything. It's about actual control. Because I believe my opinion here, they actually believe human beings can't handle being independent. So just think about that. If there's if there's elitist believing that where few are in power and everybody's going to be happy about it because nobody the whole goal is right. We're going to end poverty. Novel, right? But at what cost? And at the sacrifice of freedom and all these things. And so we we just saw proof of something. During COVID, we saw proof that people bend easily. The entire societies bend easily. That I will put a mask on if it means. I'm going to get eggs.
They love their life to death, which is what Revelations warns us of. Go read Revelation Chapter 12. I'm not going to go into it in depth, but loving your life to death. And this aspect of because there's three ways that we overcome the devil, and one is through personal testimony. But when big tech is censoring personal testimony and the people are loving their life to death, we're already giving the devil a foothold. And so as Christians recognizing our responsibility in not letting him have a foothold, which is what the Bible commands us to do as Christians. And how does that look as a mom? How does that look as a dad? Right. How does that look as a married couple? It's interesting because authoritative control and this concept of socialism and communism, we need to be teaching our kids about this. We need to be talking to them and warning them and sharing with them the different things that are happening today, that are proofs that there is an agenda. And if we don't do that and when I say teaching our kids, obviously guys, you know us well enough. If you listen to many podcasts, there's no age. This is a spiritual maturity thing and you need to diagnose what your kids can handle at what age when you're describing different things. But I even see it in the grocery store when moms are like, No, honey, we can't have that. It's too expensive. Or, No, we can only buy one because it's too expensive. I know that for us, one of the things we talk about is the expense of gas, right? In too many trips in.
So in Revelations 314 on here it says into the angel of the church in Laodicea which is actually pronounced differently. But I kind of like that because I don't remember how to pronounce it. But right. The words of the amen and the faithful and true witnesses, true witness in beginning of God's creation. I know your works talking about the church, this particular church, you're neither cold nor hot with that wood that you are either cold or hot. So because you are lukewarm and neither hot nor cold, I will spit you out of my mouth. So we have to be aware of this is our church body. What is the church? The church is the body of believers that meet weekly and fan each other's flames during the week and go reach out in his name and share the gospel and spur each other on. Is that. That's the church. Right. And it meets in a building. Sure. Or meets at home. Whatever. Either way is cool. But if it's lukewarm because we're appeasing something or we're not, we don't want to risk losing something like nonprofit status or something like that. If we're lukewarm, that's not going to do it. That's the worst. So we want to be going to a church that's not lukewarm and we want to be around believers that are not lukewarm. And we want to not be lukewarm ourselves, especially because our kids are watching and they need to be strong in the Lord if they are going to stand up and lead their families in an uncertain future. So it's really important because.
This is literally at the heart of why we started courageous parenting. Do you realize that to raise confident, courageous kids for an uncertain world, like as parents, we have to rise up first. If we we cannot expect our kids to rise up in their generation if they didn't have it modeled like we have a duty for them to pave the way as best as we can. That's why you're listening today. And so I know that some of these things that we're talking about are hard and far off and like, you know, potentially overwhelming for some of you. But God, his burden is light. And when you read this, it fills your soul, gives you hope, helps you to have understanding, gives you discernment so that you know where the lies are. So you can warn your kids, Oh, don't step there. Don't put your finger in that like you guys. This is parenting. This is what we signed up to when we got married. Right? Because one of the purposes of marriage, one of the purposes is procreation. Procreation in and of itself. That's not the end. You need to steward what God has given you, the gifts that are in your children, stir them up, prepare them. This is at the heart of what we're doing. Yeah, right. And so as there's the, the different issues that are happening, right, like the food or the famine or these different things, like what are you teaching your kids? What are you modeling for them? Are you being willing to learn new tasks like you? You don't have to know it all.
Like for us, yes, we've done gardening in the past. Yes, we've had a little small mini vineyard hobby farm for a decade before. And here we are in the later part of our parenting with our olders and we're doing it all over again. I'm still learning new things and it's exciting. One of the things that my son Drew said, a mother's day that just it made me laugh but it also like. Really touched my heart. And I hope that your kids see this in you. Is he said, Mom, I just love that when I need to know something, I can just go to you because you love learning so much. And I was like, Well, I hope that you don't just only come to me, but that's really sweet that he sees that in me, that I have this love for understanding and love for knowledge. Do you have that? Do you have a love for learning the word and knowing and trying to be prepared? Like that's what God calls us to so that we're not alarmed. And that is an awesome legacy to pass down to your kids.
It is. And so under authoritarian control, there's a couple of last things. We'll move on to the sifting, which is we talked about food. So so are you equipping your kids to be able to provide food? Because when you don't, when you are dependent on something else that can be used to control and then forcing you to do something with your body or life or whatever.
Your children.
Or your children's in the future. Right. So to limit control, even though something's trying to control in an unfair way, then you need to provide for yourself, right? You need to. So you think about employment. I think about employment. Now, while it's good to work for someone and I believe in that and that's awesome. I also am understanding that every year that passes, it's a greater risk for somebody to work for somebody than to be an entrepreneur. Like it's shifting. The risk factor is shifting. Actually, just look at the last few years. So and I'm all for employment. That's not the point here. But the point is I go, oh, I need to be making sure they at least are equipped in entrepreneurship. They understand basics of these things. They've experienced making a profit. Whether in my home, they are learning what they're skilled at and can create something that has value and people would want to experience that while they're in my home. So when they launch, they don't feel inside only only capable of working for someone. But if they needed to be resourceful, they've already experienced that. So just it's just a different way of thinking. We're watching what's happening. We're operating in wisdom and we're going, okay, well, what happens to our kids in the future if they're working for someone but to keep working, they have to get a vaccine that's harmful.
The Pfizer and Johnson and Johnson both now the paperwork's out of the cove. Vaccines are proven to be very dangerous. More dangerous, actually, than COVID, unless there's some unique situations, obviously. But for the for the large mass of people, it was a bad move. According to the documents, Pfizer just released 80,000 more documents and these are being forced to be released. They didn't want to release them for 70 years, by the way, but they were forced to. So authoritarian control is something to think about and we should expect that these things are actually going to happen. Why? Because of the scripture, Angie read. Because what the Bible says, that doesn't mean we're pessimists and we expect the future to be glad. We actually believe it's a great time to be alive. This is a great this is the best time for our kids to be alive because it was when God ordained them to be alive in it's when God ordained you to be their parents. So it's the perfect time, according to God, for you to be parenting and for them to be alive and for the future they're going to launch into Amen. Because it's about sharing the gospel. It's about more people knowing Jesus because of our lives. And that happens because your parenting.
And building of the Kingdom of God. I mean, this is the if there was ever a legacy to desire, it would be that right. Let thy kingdom come, thy will be done. Not Angie's will not Isaac's will not your will, but God's will for your kids lives. And there's a collective desire that Christians should have that we go, Lord, we want your well done on Earth as it is in heaven. And I think that there is an underestimation of that specific way of praying, even speaking, and just say, Lord willing will do this, Lord willing, we'll do that. Like I even think about that. Like, what does that say? Like when you get in a habit of thinking that way and your kids get in the habit of thinking that way as well, understanding that they have a will and God has a will, and that we need to be in submission to that, not in submission to some authoritative control that is not godly. That is like going against what Scripture warns us, right? Those who sit in the way of the the of mockers will suffer harm. That's Psalm one. Like God literally warns us about being under people who are controlling, that are going to lead us astray. And so what Isaac is talking about regarding employment, all those things like we have to teach our kids that these are all important things to consider when even considering taking a job. Who are you working for? What is his ethics? What are his personal beliefs? What's his worldview like? Obviously you can't always know those things, but when you start to see them, you have to be willing to walk away for the integrity of your family legacy.
What did they do? What did that? Company due during the COVID situation. So that's something to think about now sifting and we're going to be quick on these last two points, but they're really important. There is, it appears, a falling away, people falling away in great numbers. Leaders, seminary people, pastors.
Divorces happening.
Divorces have kids falling. It's most kids that are raised in Christian homes are falling away. That's why courageous parenting exists. We're like, it doesn't have to be this way, but we do have to do different things than what's happening in the normal rhythms of Christianity in parenting, right? So there's a sifting happening, but I also think there is a remnant, there's a core that's being strengthened right now and that's exciting. And people are coming to know the Lord. And it's a really interesting time because you're starting to be able to see more clearly where people, organizations, where everything is actually at. And that is good. That is a good thing for our kids to be able to be more easily see what is happening with people and companies. So there is a falling away, there's a sifting happening. One of the big things is just a warning is a lack of discipleship in the homes and an over delegation to churches. Now, I believe churches are doing the best they can. They're trying hard. And but that should be icing on the cake. That should be the sprinkles or something. You're the cake. You are the icing, too. And maybe they're the sprinkles. So it's like you're the God authorized disciple or of your kids and.
Not other.
People and not even close. I think I was reading this article and it was talking about how parents have failed to biblically help their kids understand the hot button issues of today. And because of that, then they go, Well, your Christianity is mean to this group of people over here, so therefore I don't want anything to do with it. And they're falling away because their friend is maybe gender confused or something like that.
They're just in bondage to some other kind of sin and and they don't want to deal with it. They don't want they don't know. They don't know how to disciple their friend or lead their friend to truth and freedom from that bondage. They just want to accept them in their sin, thinking that that is what Christianity is. When we know that Jesus said, I love you, I'm going to heal you and set you free. He died so that we would not be in the bondage of sin today. And there's just too much coddling. So we need to teach our kids not only by how we disciple them, but teach them how to disciple other people so that when they're standing firm, they're doing it in a loving way that actually is transformative for other people where they are set free and they have powerful testimonies and even more comes through the Kingdom of God.
So it's not just discipleship, but what the Bible says is discipleship. What the Bible says in relation to the issues of today and the future.
The hot button.
Issues, the hot button issues, you.
Can't just ignore them. So if you ignore them, you won't know how to educate your kids on them. Right? Let's just think critically about this for a second. So you cannot ignore them. You need to be that mama bear that rises up that that dad that's serious and resolute and going, I don't have time for TV at night. I don't have time for video games. I don't have time for no. What's more important is being aware and teaching my kids that has to be done first and then everything else is like I seen in parenting. Right? And so the lack of discipleship, I we truly believe I say ABA is really us. Like we 100% believe that the lack of discipleship that's happening in the families is the number one cause for kids falling away from the faith. Yeah, the number one cause. That and hypocrisy. And so be humble. Be real. Be on purpose.
Just remember, there's there's never been a time where sin has been so normalized at such a scale with open and easy access to anything and everything. And while I'm a big fan of the Internet because it can be used for good, it also can be used for bad and for evil. And so we.
Need to be.
Vigilant in educating our kids and not letting them fall into traps and speaking to how do you respond when you see an image that's not appropriate? Do are we teaching that and are you only teaching it to boys or are you teaching to the girls too? The girls need to understand as well. There is an increasing number of women falling into pornography. It is not just a man problem. There's an increasing epidemic of women leaving their husbands. And it's just, you know, we need to be bathed in the word ourselves and we need to disciple our kids.
So this last one or the last the last one, I think, is actually if there was an important conversation that we had today, it's actually this topic right here, because I think that the church as a whole, like the greater church, has gone in and out of actually being proactive in warning its people and equipping its people to understand our enemy. Let's just talk about like let's use critical thinking for a second. When you go and you play sports in your plane against someone, there is an offense and a defense and really good teams that like are professional. They study their opponent and they study and they create plays that are strategies that are going to be effective in winning a battle, if you will. Right. And when nations rise against nations in previous wars, they did the same thing right there. Strategists that work in military. And they are they're very, very purposeful with where they place their players. Right. Well, as a Christian, we are in a battle. We're in a war. Ephesians six would not exist if we were not. Yeah, God gave us an armor for a reason. And he tells all people to put that armor on, not just men, women to armor. And so when we read about the armor and we're aware that we're in a spiritual battle, right, which is what Ephesians six talks about. It talks about heavenly spiritual forces in high places that we fight against, not flesh and blood, but against the heavenly places. Right. Like this is a real deal battle happening even though you may not see it with your physical eyes. I pray that you have spiritual eyes to see the truth of what is happening in these hot button issues that we need to be teaching our kids about. There's a spiritual battle behind every single one of them. When we talk about abortion and being pro-life and and walking in truth and teaching our kids about this, there is a spiritual battle. The devil wants your child to believe a lie from the enemy and to not value life. That's just one topic.
Have you taught them what the other side is going to say? The unique situations that seem challenging for a woman, like if she was raped or these different things at the appropriate age you discern. But at some point before they leave your home, you have to talk about the difficult topics around abortion since you brought that up. Yeah, that's just another example. It's like we cannot let these things go. Nobody else is going to teach it.
Well, they're going to teach it wrong. Actually, most people will teach it wrong. You have a unique advantage to every other person on this earth. You know what that is? You love your child enough that you'd be willing to die for them and you don't want them to be deceived. Yeah. No one else cares about your child in that same capacity. No one. And so when you teach something and you teach something with passion and you want them to be equipped, nothing can usurp that. Nothing can. And we can't understand the thing that I was talking about regarding like the greater church and one of the things they've done wrong is minimizing the devil. I believe now I am not for giving the devil any kind of power, but I think that we actually give him more power when we ignore that he exists. Can I just say that? So your kids should know that he exists. He they should know that there is a spiritual battle that's happening. And they should know that God has given them power to overcome the devil, just like Jesus. He died for us to walk in that truth, you guys. And so we need to understand our enemy. We need to understand that he is a schemer, right? Ephesians Chapter six I think it's verse four in this ESV translation says Put on the whole armor of God that you may be able to stand against the schemes of the Devil. That is God's word, not Angie's word. He schemes. He has plans, he has strategies. He's a schemer.
And you've got to know that. You've got to use know how. Wield the sword of the Spirit. Well, and you've got to have the shield to protect yourself against the flaming arrows of the enemy. Right. So you got to put these things on.
So what are the arrows? Tell us about our enemy? They tell us that he attacks. Not only does he scheme, but he attacks.
And he attacks often in ways that humans don't recognize.
It's him because it's a spiritual battle. You need those spiritual eyes. Here's another thing. A lot of people mess this up. They say that that that God tempts. Bible says he does not tempt the devil tempts. Think about Jesus right after he was baptized and the devil came to him and he tempted Jesus. That happens to believers. He schemes, he tempts, he attacks he. He's out to steal, kill, destroy. He is the author of lies, the author of Confusion. He is a divider. He wants disunity. He wants division. He doesn't want you working as a body of Christ. He wants to break that apart.
He wants you isolated. He doesn't want your kids to be strong. He wants to deceive you into not equipping your kids. Right? And God wants you to equip your kids. And there's a spiritual battle around that every day by the decisions and actions we take. And so, you know, this is a time for believers to be strengthened and to strengthen one another.
And to really part of strengthening one another is encouraging encouraging one another with the truth of who the enemy is. Right? That he is the prince of this world. He's the prince of the air.
And praise.
God.
So the God is way more powerful. We recognize that. But just because God is way more powerful, it doesn't mean we don't more the truth. We ignore the truth of the enemy because we have to know his strategies, be able to see his strategies in our own lives, and to snuff it out with the Holy Spirit as our aid.
Another aspect of discipleship that is your duty is to educate your kids on the world. We live in a fallen world. It's been fallen. That's the world we've inherited from our forefathers, if you will. And our kids need to understand what that means. What are the consequences of living in a fallen world? What is that? What are our expectations? Are they realistic? And also understanding the fleshly desires, because that is we can be our own worst enemy sometimes. Right? And so we need to teach our kids to be aware of that and to not be okay with sin.
Amen.
To not be okay with worldly perspectives or paradigms, but to stand firm and stand strong.
Well, we know this is a heavy one. They're not all like this if you're a first time listener. But we weave in the heavy ones with, you know, how to love your two year olds well and things like that. So, yeah, thanks so much for joining us. We appreciate it.
We'll see you next time. Hey, thanks for listening to this episode. For more resources, go to courageous parenting and courageous mom dot com for free online workshops, blog posts and best selling courses. Also, we wanted to quickly tell you about our six week online parenting mentor program. Isaac and I created a powerful biblical curriculum. Here's how it works. Each week we release a video with a downloadable parenting packet to make it easy for you to incorporate those teachings directly into your parenting.
This is an incredible self-paced program where we cover everything from obedience training to overcoming mistakes most Christians are making. But more than that, it's a supportive community. You'll have access to our private online group, Live Webcasts, and the courageous parenting text message line where Angie and I can send you weekly encouragement straight to your phone.
If you're interested in joining our next online parenting mentor program, secure your spot now at CourageousParenting.com