We often get asked about our opinions on "prepping." This episode is the second in a two-part series wherein the previous episode we go over the Biblical perspective on "prepping," the importance of resourcefulness and spiritually prepping your family for uncertain times, as well as teaching on the potential ditches Christians can fall into (fear-driven control, making an idol out of being self-sufficient as a result of an independent spirit, OR a lack of taking action or responsibility of jurisdictions masquerading as a more "spiritually mature" and trusting follower of Christ). 
In part two Isaac and Angie share their list of what they have done and are doing to be prepared for uncertain times. Their list is typed out below for your convenience. Hopefully, it stimulates productive conversation between married couples. There is a need for couples to truly value one another and the promptings of the Spirit regarding the care and provision of their families, but even more importantly, we need to do our best to be ready to carry the burdens of fellow believers and serve those who don't know Christ by meeting their physical needs. Just as Jesus met other's physical and spiritual needs, we, as the Body of Christ on earth get to participate in this mandate called the Great Commission. How can you use what God has given you to further the Kingdom and equip the saints with both the gospel while also meeting their physical needs?
Main Points In This Episode:
What we mean by "Uncertain Times." Some may think we are talking about end times and while we do believe that the birth pains of end times have been seen through history since Jesus ascended to Heaven, we are also referring to the reality that none of us knows what tomorrow holds. And while we shouldn't worry about tomorrow, we should still plan with a vision to live productively for God and make wise decisions regarding the provision of our family. 

Our LIST: This is where we get really practical and share all the things they have done and/or are doing over the past 21 years. Now, we wouldn't consider ourselves professional preppers by any means, and we have a lot of projects we are prayerfully considering adding on over the next 10 years, BUT this is a good starting point list and we hope our conversation is encouraging but also stimulating. 
-RV (or trailer as a getaway vehicle for family or emergency home for others)
-Vitamins, Supplements, First Aid Tools, Homeopathy, Essential Oils, Minerals, Herbal Remedies, Natural Medicine 
-Freezers (the amount of food you may need to have enough for 6 months to a year may be very different than our family of 10, almost 11, please keep that in mind)
-Meat, Berries, Grains, Legumes, Bulk Foods in Containers
-Livestock: Chickens, Rabbits, Goats, Cows
-Green House
-Gardens & Fruit Trees (Orchard)
-House Plants & Herbs inside
-Water (Well, Hand Pump, Generator)
-Energy/Electricity (solar panels)
-Fuel
-Books/ Educational Materials & Supplies
-Clothing (Passing Down- organized)
-HEAT: Woodstove, wood-burning fireplaces, & Wood (or Pellets)
-Guns & Ammo
-Tools: Useful tools that you can use to do repairs but also that you can loan to neighbors or help people with
The POINT OF THE LIST:

-resilience, resourcefulness, and to be able to be useful in your community

Marriage Prep

It's important that a husband and wife are on the same team, meaning, in alignment. When working towards unity in all these kinds of decisions it is the responsibility of both the husband and wife to value and hear one another out and make a solid decision together. Most marriage issues begin with one spouse not being valued. Join Isaac and Angie as they share insight on this topic in this episode. 

Community
As you know, we just moved and are in the process of building a new local community. One thing we have learned over the years and after moving a few times is that God is the one who builds community and all we have to do is be hospitable and open to new friendships. The Body of Christ is all over the world! And it's important that you have people you can rely on to help carry burdens, to walk in life with and mourn with and serve when they meet trials of various kinds.
Weekly Tip and Date Night One Sheet SUBSCRIBE HERE
New platforms to connect with the Tolpin's:
MAKE SURE, you are on our email list so we can let you know where we are based on quickly changing realities
MeWe:
Gab.com: (not an app)
Rumble: (Search and you will find us)
COURAGEOUS PARENTING  

ISAAC TOLPIN
Parler: (When it's back online)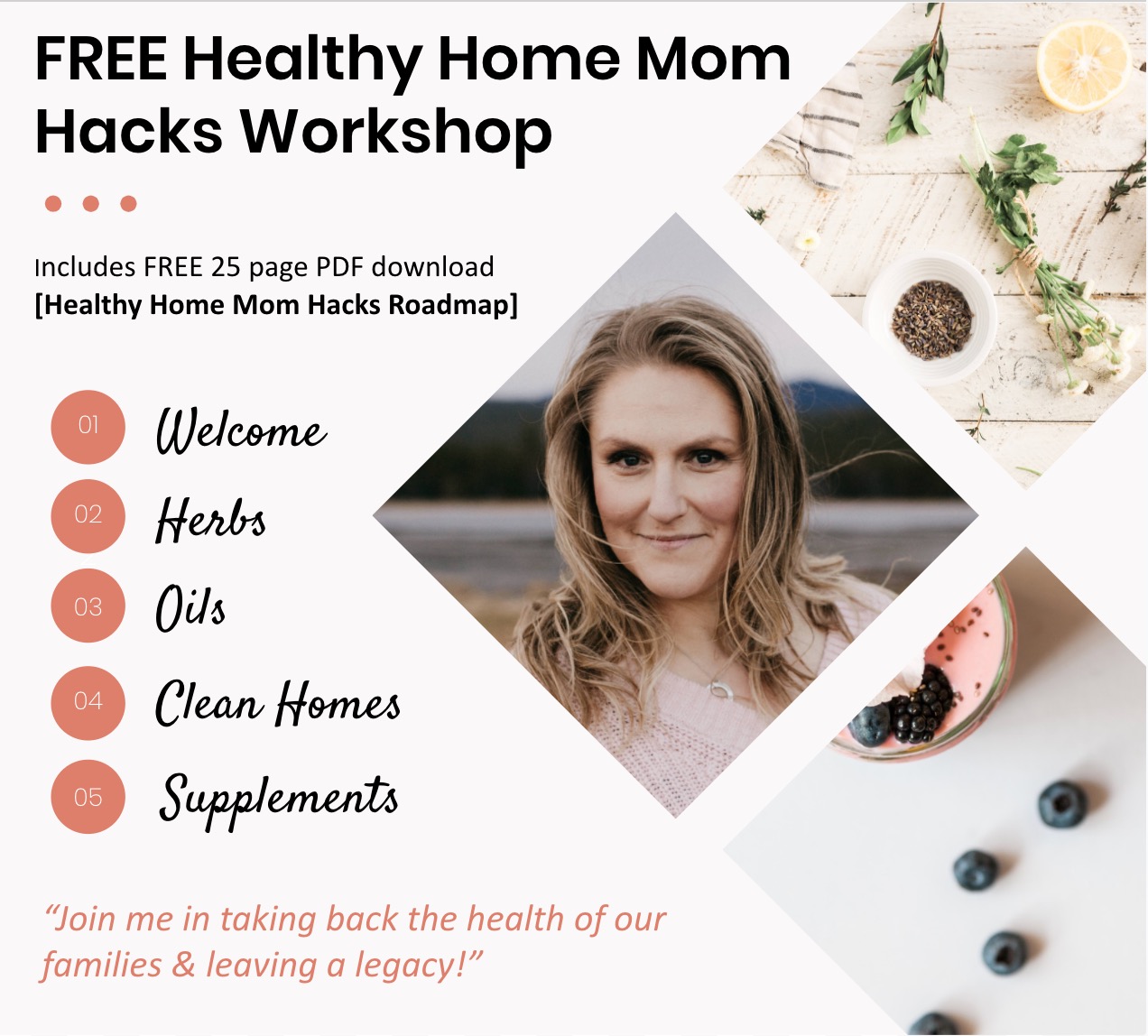 Scripture In This Episode:
Luke 21:11 – "There will be great earthquakes, and in various places famines and pestilences. And there will be terrors and great signs from heaven."
Romans 13:7-8 – "Pay to all what is owed to them: taxes to whom taxes are owed, revenue to whom revenue is owed, respect to whom respect is owed, honor to whom honor is owed. Owe no one anything, except to love each other, for the one who loves another has fulfilled the law."
Matthew 25: 14-30 – "For it will be like a man going on a journey, who called his servants and entrusted to them his property. To one he gave five talents, to another two, to another one, to each according to his ability. Then he went away. He who had received the five talents went at once and traded with them, and he made five talents more. So also he who had the two talents made two talents more. But he who had received the one talent went and dug in the ground and hid his master's money. Now after a long time the master of those servants came and settled accounts with them. And he who had received the five talents came forward, bringing five talents more, saying, 'Master, you delivered to me five talents; here, I have made five talents more.' His master said to him, 'Well done, good and faithful servant. You have been faithful over a little; I will set you over much. Enter into the joy of your master.' And he also who had the two talents came forward, saying, 'Master, you delivered to me two talents; here, I have made two talents more.' His master said to him, 'Well done, good and faithful servant. You have been faithful over a little; I will set you over much. Enter into the joy of your master.' He also who had received the one talent came forward, saying, 'Master, I knew you to be a hard man, reaping where you did not sow, and gathering where you scattered no seed, so I was afraid, and I went and hid your talent in the ground. Here, you have what is yours.' But his master answered him, 'You wicked and slothful servant! You knew that I reap where I have not sown and gather where I scattered no seed? Then you ought to have invested my money with the bankers, and at my coming I should have received what was my own with interest. So take the talent from him and give it to him who has the ten talents. For to everyone who has will more be given, and he will have an abundance. But from the one who has not, even what he has will be taken away. And cast the worthless servant into the outer darkness. In that place there will be weeping and gnashing of teeth.'
Psalm 23:1-6 – "The Lord is my shepherd; I shall not want. He makes me lie down in green pastures. He leads me beside still waters. He restores my soul. He leads me in paths of righteousness for his name's sake. Even though I walk through the valley of the shadow of death, I will fear no evil, for you are with me; your rod and your staff, they comfort me. You prepare a table before me in the presence of my enemies; you anoint my head with oil; my cup overflows. Surely goodness and mercy shall follow me all the days of my life, and I shall dwell in the house of the Lord forever."
1 Timothy 5:8 – "But if anyone does not provide for his relatives, and especially for members of his household, he has denied the faith and is worse than an unbeliever."
Resources:
Support The Ministry
DONATE

, to become a bigger part of shifting the culture of future generations through impacting 1 million families and their legacies. We are in full-time ministry as a family of 10, everything makes a difference.
Thank you for being part of this movement to equip 1 million families and their legacies with Biblical truth to raise confident Christian kids in an uncertain world.
Full Transcript:
Welcome to Courageous Parenting Podcast, a weekly show with parents with biblical truth on raising confident Christian kids in an uncertain world.
Hi, I'm Angie from Courageous Mom and I'm Isaac from Resolute Man.
We've been married for 21 years and have seen the fruit from raising our eight kids biblically. Based on the raw truth found in the Bible.
We can no longer let the culture win the hearts of children. Too many children from Christian families are walking away from their faith by age 18. And it doesn't have to be this way. It shouldn't be this way. Join us as we start an important conversation about effective parenting in a fallen world. Welcome back to the podcast. Hey, everybody, this is part two of prepping with a biblical mind set for uncertain times. So very relevant topic, very important. And like a lot of things, we don't want to go too deep into one ditch or another. In fact, we don't want to be in any ditches. We want to find that balance. And I think there needs to be a balance talked about here. And if you joined us in part one, which, by the way, this episode does stand alone, all of our series stand alone in valuable content in each part of them. But if you haven't checked out part one, check it out after you listen to this episode, because it's really good.
We talked about many things, but primarily spiritually preparing your mind in your kids minds for uncertain times,
Which that's the most important thing. If you do any other part of prepping, you miss that one. You just kind of missed it.
Yeah. I mean, truly, we're now. So Isaac said that there's a balance to be had and it's between the concept of being content and in what you have and also being prepared and thinking about the future and having vision, biblical vision about what God's word says has to happen in order for the end to come naturally.
And we shared a lot of stories. And also the other point of part one was resourcefulness, not only developing more resourcefulness as parents, but also modeling resourcefulness in teaching your kids how to be resourceful in these uncertain times. And, you know, we used the tables, for example, in lots of different things. So you should go check that out. The power of books for a whole different reason and building your library. So some of those things, you can go check that out in part one, if you haven't already if you've already checked it out, you're ready for part two, which we're going to talk about. We promised we're going to give our list. That's right. It's not you know, it's not maybe a complete list. We're not like expert preppers or anything like that. But these are things that God has put on our heart. Other people have shared with us, we've felt prompted to do to be practically preparing just so that we can take care of our family in our jurisdictions well. And be a blessing to others. Shall we need to be. That's right.
So before we dive into our list. Yeah, you and I were talking after we finished the first episode or the first part of this two part series. And we're talking about the term uncertain times, which when we first actually started the Courageous Parenting Ministry, which is equipping confident Christian kids for an uncertain world, we didn't think I mean, we were thinking about uncertain times as in like multigenerational. Obviously, we've been an end times since Jesus left. Are we all discipling our children, this concept. Right. Of those kinds of uncertain times. But the truth is, is there's a different kind of uncertain times that everyone experiences. Meaning guess what? Sometimes you always know when you lose a job, you don't always know when you're going to lose a spouse if they are going to die or a child or pregnancy loss, or if you're going to go through massive health issues like cancer that are going to cost hundreds of thousands of dollars potentially or have a car accident, that's going to have ramifications. Right. And so there are many trials testings, different things that we are going to experience because the future is uncertain and we can have our faith in Christ. Yeah, but so as we talk about our list today, it's not just end times, right? It's uncertain times. We titled that for a reason because this is applicable to anyone, anywhere,
At any time. It's good. And the other two points we're going to talk about is marriage prep and the power of community with some relevant new examples, especially us moving to a new state. And and that's cool. So before we dive in, thanks for being part of the one million Legacy's movement you're sharing on social media is so encouraging. Your five star reviews and written reviews on iTunes are incredibly helpful to help the algorithms get the podcast out there further. We really believe every time we put a podcast episode together that it is for the masses that people need this. The spirit prompts us and we communicate. Sometimes it literally is the prompting from you. God uses you to tell us what we should talk about. And we hear that reverberating amongst many people and we share it. We listen. This is we're doing something together. It's your legacy. It's our legacy. And our legacy is together. And how we help people in our local communities that makes a difference. Local is important these days, isn't it? You matter in your local community in this ministry could be a part of that. So if you share, it's helping people we believe and you believe as well. So together we impact is the way we look at this.
So thank you so much for all of that CourageousParenting.com also notes you can donate. There you. Can get free resources, you can purchase the parenting program, the homeschool blueprint, the postpartum course reading and childbirth also at CourageousMom.com. OK, so let's dive into this. We're going to kick it off with something in the book of James, one of my favorite books in the Bible. I'm a doer. And The Book of James is a lot about doing. It's very short and to the point when I was a new believer, it was one of my very, very favorite books. Now I've kind of I have a more diversity of my favorites. But but it really was because I'm such a doer, I'm like, just say it plainly, please, and say it as short as possible. And to the point that's me and I like this. OK, so here's the plain to the point book of James. "Count it all, Joy, my brothers, when you meet trials of various kinds for you know that the testing of your faith produces steadfastness and steadfastness, have its full effect, that you may be perfect, incomplete, lacking nothing." I just love how much is said there in a short period short. A couple of sentences.
Very good. Oh, so this is a you know, if you were listening a few minutes ago, then you heard me sharing about how uncertain times is reflective in two different categories. There's uncertain times, meaning end times, the end since Jesus left. And we now have the Holy Spirit here with us to guide us activated in those who follow Jesus. And then we have uncertain times as in like we don't know what tomorrow holds. We don't worry about it. Like Matthew six, which we share in the previous six. Twenty five. Yeah, that's right. But there are going to be uncertain times. And so knowing that because the Bible says this, wouldn't it be wise and prudent of us to be making wise decisions so that when things do happen, our kids are more taking care of our jurisdictions are more taking care of?
And it says right here in the next part says, any of you lacks wisdom. Let him ask God who gives generously to all without reproach, and it'll be given to him. OK, and we have to ask him faith that says the next part. And without doubting and all these things. So super, super important to have faith. Faith is simple. It's simply believing it's not having anxiety or worry or anything like that. We cover that at great length. We're not preparing because we're worried about anything. We're not preparing because we have anxiety about anything. Now, we believe God has given us the jurisdiction of, you know, nine kids because life is coming. It's giving us jurisdiction of our marriage to steward. Well, give us the jurisdiction of resources, physical and monetary, to steward well. And in now this land that we're on and as we said in the last episode, you might be in different seasons. These things we're talking about, you might not be able to do yet. We remember that. We remember struggling to put food on the table not so many years ago when our business failed and people, because they were prepared, they were able to help us.
And that's really important aspect of this. You know, when we read scripture verses like Matthew six, where it talks about how God provides for the birds of the air and the lilies of the fields, he is the one, remember, in some twenty four. We also shared this to everything in the world is God's and everyone who is in it is God's. Yeah. And so we need to teach that to our kids so that they have a biblical perspective on the things that are given to us, the things that we receive, but also the things that we earn. And when we have that perspective, we don't hold on to things so tightly and we're more like giving it back to God. And then he tells us how to use it, whether it's for our family or for our neighbors or for other people in the body of Christ that are neat or perfect stranger. And so we need to be very much in tune with the whole word of God to be able to discern that understanding that some of the ways that God provides for people, for example, birds, some of the ways. But I mean, I'll be honest, if I was look outside, there is maybe one fruit tree in a lot of
Acres because the animal.
Yeah, well, they do. And but we're also in a high desert area where a lot of stuff doesn't grow unless it's tended to watered by a person. Yeah. That is has he understands their jurisdiction that God gave them in Genesis to tend away the land to tend your garden to Dominion. Right. And we talked a little bit about that. And so it's just important to understand that, yes, God provides for the birds, but sometimes he does it through you planting that very tree or that fruit tree and you watering it and fertilizing it and taking care of it. So it same goes for people, same goes for people. And sometimes you're going to hit those uncertain times and a brother is going to provide me. So we wanted to share with you guys about our list of things that have helped us to be resourceful, because the last point we talked about was resourcefulness. We went into great detail.
I would say this is a prep list. Or topics to think about how you need to respond to them now.
As always, our show notes are at CourageousParenting.com good menubar hit podcast, the latest podcast, and you can see the notes if you're like listening while you're driving and can't take notes and you're like, man, this is what I really want to do list for. Right.
And these are good discussions to have as a married couple. And that's one of our points we'll talk about later.
Yeah, we'll talk about preparing your marriage and marriage prep together.
Ok, OK, let's do it. So the first one we have on our list is the RV, probably because it's a remnant of our early thinking on this stuff years and years ago. I think we've had it 11 years now and it has been instrumental. And now one, there's really two reasons why we got the RV. It was a major purchase purchase. It's a classic diesel pusher. They're not cheap. We had young kids at the time, but we had quite a few young kids at the time
And five under seven.
And that was increasingly making packing all of their things and renting a room somewhere very hard or flying somewhere very difficult or and we wanted them not to feel like they didn't have a fun childhood or experience things other smaller families did. Just because we were a big family. We didn't want them to not want to also have a big family, if that's what God called them to, because they had this belief that, well, you can do more when you have a smaller family. So we wanted to just burst that bubble right away. And RV actually freed us to be able to actually do so many things and not be limited by the size of our family.
And we were able to we also bought it because it was during a time just before writing redeeming childbirth. I was about to start speaking at different conferences and we would pile everybody into the room and go to homeschool conference. And I would speak it
Was ministry tool for lots of different reasons. And we drove it our family to L.A. when I was giving a talk in the business world and a major speech,
Which was a huge mission like mini mission trip with a lot of kids, because people in that organization were younger and we were really one of the very few amount of couples that was married, let alone also had kids and many kids. And so it was a huge testimony to be able to be there with our children and for them to see.
We believe that a lot of impact. So but really, that's one reason overall reason. And the other reason was for safety and protection of our family, because it's not easy to maneuver lots of people. It's not easy to use air transportation, especially if they require vaccines or things like that. We were thinking along some of these lines back then and we're like, we really want to have more ability to jump up and go if we need to. And house our family? And that has become important for, you know, if something happens to our house actually right
Now, if there was a fire or I remember there was an earthquake, we used to talk about this kind of stuff. If there was ever a danger, like, to have the army already set up with the most basic necessities so that we could just pile all the kids in and we could go,
You might be thinking, well, that's great, but we can't afford our I get it. There's lots of times we couldn't afford things and we pray for them and and God provides them later on these kinds of things. Just an idea. You could also use a small trailer or things like that. And but, you know, it's been important for us that we were smoked out where we lived in Bend, Oregon, at one point, a couple of times, one time really. And respiratory problems were starting to happen with our kids. There was ash, ash coming down in the sky. And so we jumped in the RV and we went to different different state, different place where it was cleaner and that wasn't happening. We've used it to move to times. Yeah, we scouted out Idaho. We all throughout I had to figure out where we wanted to live.
Even moving to central Oregon, it was harder to find a home that could house eight people. And it took us about three months. And so we would drive from Portland over to bend to this three months of doing this back and forth, back and forth, where we would stay in the RV and we'd take her suburban and we'd go look at houses and stay in the RV and
So and unhelpful, helpful many times. And now today, you know, with the possibility to not be on to fly unless you vaccinate. And we're just you know, you can have your own opinion about that. But our opinion is that we're not going to do that.
And or even like last year when there's was Covid by traveling and being able to do a little vacation with our kids and continue the tradition that we have of seeing the world, seeing geography. We went inside the cliff dwellings in Mesa Verde. We saw Arches national park. We were able to do things, whereas everyone else who normally would travel via plane and car rentals wasn't able to do that. Or hotels and hotels were closed down all over the United States last year, so and so and borders were were closed as well as other
Funny story on that trip. Are we actually broke down and we got a taste of what it's like not having an RV with a large family. And I had to call twelve hotels in El Paso, Texas, where we were broke down to finally find one hotel that would be willing to house us. We still had to get. Two rooms, but there were so close together at the end of the hall, it ended up working and they were willing to break their occupancy rules with two rooms to fit us.
So there was nine of
Them were incredible hotel downtown El Paso, the Stanton House. I want to give them a plug because they were very helpful to us. So anyways, the RV's been a huge tool, a great thing for us.
I will also say to, you know, how we were just saying, like, uncertain times can mean different things. Right? There is also the reality is the RV became a financial blessing to us when the business went out of business because we were able to turn it into a side business, which actually we were something that our sons at the time I think was awesome, maybe 13 or 12 or anyways, he helped us run that business. You were able to teach him how to do that because you were working on multiple other things at the time, but it helped provide so that we could actually eat.
Now, I'll tell you, I don't want you to think that, oh, this is great. Now I can just get an RV and I can rent it out. It's it's a it's a lot of work. There's risk, there's work, there's insurance, there's things to do, things to learn.
But for us, I did get an accident.
And you have to be willing to hold onto things too tightly at all, which we don't. They're just things. But insurance fixes things, which is cool. But, yeah, you have to you have to be, you know, learn those things. And we did. And it helped us be able to buy food literally. Yes. So it became a tool to buy food for us. Freezer's, you know, extra freezer's something to think about.
That's something that I think the first time that we have like a like an abnormal amount of freezers. I mean, maybe not for our size family was when we lived in Damascus, we had three freezers out in the garage. And then we also had our fridge and freezer combo that was in the house. And then we had a fridge and freezer combo also in the garage because we had chickens and we needed the extra fridge for that. We had we would get half of a heifer, we'd get a quarter of a hog, get a bunch of chickens. And then, of course, we get fish from your dad a lot to one hundred and fifty pounds. And so and we would be ready for about a year.
So having Bulk, how long can you go without relying on things in a store? Because remember, in most places stores have about three to four days worth of groceries that will last without trucks delivering more. Right. Does that make sense of if trucks get delayed, if transportation gets delayed for whatever reason, there's like three or four days worth of stuff there. And so that's kind of boggles the mind, doesn't it? How much they go through? But you should
Not. And in an epidemic like what we experienced, all places were limiting how many how much meat you could buy. For example, I remember going to Costco in May and each membership was limited to two types of meat. And you could only get one chicken, you'd only get one package of chicken or two Dozen eggs
We got one got down to one dozen eggs, which I'm sure doesn't work. It doesn't work for our family. When you have seven sons or six, seven men in the family, we have seven men and and two daughters and then myself. And we're all eating. That's ten people to feed.
I remember that. And I remember going to Wal-Mart and there were literally like three dozen eggs even left. Yeah. And I remember grabbing I was so tempted to break the rules, but then I knew everybody was just going to like, freak out on me even though we had. So it doesn't matter how many kids we have, it doesn't matter that people don't want to us an egg everyone and wouldn't even feed our family for breakfast. It just doesn't matter. It would be deemed unfair. And so I grabbed my one dozen and left and I just remember thinking that's not going to happen again. We're going to make sure that doesn't happen as soon as we can. It's taking us a while. We're just now getting our chicken coop going and these and
They won't leave right away, but they'll lay in like four or five months. But the reality is, though, guys, these are the things we're talking about regarding uncertain times. Like you don't want to be caught in a place where you're called as a parent to provide for your family. Right. God is going to take care of you. But if you have warning ahead of time, are you just going to stay there? Like if, you know, a fire is coming towards your home, are you just going to stay in your home and let it burn or are you going to get in your car? You're going to evacuate your home with your kids or
Preemptively dig a ditch and cut down anything that could burn between you in the fire?
Where I mean, yeah, there's all kinds that we could go on and on with examples. The reality is, is we shouldn't just be sitting inactive when we could be active.
So what can you do
In a way to be prepared? And so having extra freezer's for that is important, but people might actually go, OK, but what happens if you lose electricity? You know, those freezers work.
So let's talk about electricity. That's the big that's a really big one. You have to have multiples. If you can, you know, multiple sources of fuel, multiple sources of energy, ways to power things, and that's really important. So one of the things that we now have is a 250 gallon propane tank that a generator can connect to so we can convert propane into electricity to power things, and that
We have a stove in an oven hooked up to that. And we have an oven that's hooked up to electricity.
And then we had to replace the hot water heaters in this house. And so we chose to use propane, tankless hot water heater. And then we also have an electric hot water heater as well just so that we can have hot water should something happen. And I can plug my generator into that. And it takes very, very little energy, actually, and it's mostly using propane to heat the house's water. So I'm just thinking through these things. I'm not an expert at this. I'm just like, OK, the house sort of came with propane tank. God, how can we not leverage that to have another fuel source of the power grid?
And it was helpful. It was something that we experienced when we lived on the ranch and in Tumalo, too. We had propane for stove and oven and had to replace that. So we also have our barbecue that's hooked up to the propane as well. And so there's just different, different things you have to prioritize, you know, getting gasoline and diesel. I mean, obviously, you guys, we've known that as soon as this administration was going to go into office that gas prices would spike. I didn't think they would spike as fast as they have. We're already here in Idaho at 3.49 A gallon, three to 3.59 A gallon for a gallon of diesel, which is insane. So, you know, it's just going to go up higher by summer. What do I mean?
I mean, I think it's possible to go to five dollars. I think there's really an effort to and we're talking with us right now. So you keep this in perspective to your own country. But I think there's really an effort of destroying the US dollar and because it's been causing chaos and problems so that you can do sweeping change, liberal minded, sweeping change. So I actually believe I used to not, but I actually believe this is on purpose and so forth. So, you know, there's also the element of they want people to be as isolated as possible. I mean, that's what I'll just say it by isolation is the game plan of the devil. I'm just going to say I believe that always. Right. And he wants people in darkness and to be hidden and to be alone. And the reality is, is that when gas costs more, it's harder for people to get out, go out and travel in cars. And so anyway, that's just something to think about right there, that there's there's an extra spiritual element to it as well.
So we talked about the chickens. We're doing the chicken coop, and then we're we have more chickens than we need. Some dire things happen. Predators might get some. So we have way more than we need. And if we want to bless people.
Yeah. And if we need to eat a chicken chicken.
But also we're going to get way more eggs than we need. But maybe that can be a little side hustle for the neighborhood one of our kids, or we can give them away to people or whatever,
On average, our family. I don't know if you knew this, but as a family of 10, almost 11, we go through about nine dozen eggs a week. I didn't know that. ya 9 to 11 dozen 9 to 11 does. And that's a few insane amount of eggs
Down about one hundred eggs here. Over one hundred eggs. Yep.
Yeah. It's a crazy amount of eggs. I mean, hey, we have like tons of growing teenage boys too that are eating like five to six meals a day.
Remember, when you help the ministry, when you buy a product, it's buying a few eggs anyway.
So it's good to have chickens. There's nothing like fresh eggs, right, honey? Yeah. Yeah. So another thing that we've done in the past that we have not started on this project. See, this is the thing, you guys, we are giving a list, but we're not saying you have to do it all. All right. Now, let's not
We are not doing any missing things. You know, we're not experts
And we're not doing all right now either. We have to pick our battles and evaluate the season of life we're in. I'm going to be having the baby in June. OK, so we had to go. All right. Are we going to do our annual RV trip with our kids? And if so, then there's clearly no way we can do chickens, chicken coop, fixing the studio and green house garden and having somebody here to take care of all that while we're gone.
Well, we're also remodeling.
And so. Yeah, and and having a baby, it's
A light remodel. It's like paint and trim and things like that. For the most part.
I will say they did a fantastic job on my master bathroom. Did you know I didn't have a shower anyways? So we share all that kind of stuff in our Instagram stories. You can go look at our highlights because I have one titled Renovation.
I have one podcast to you. Yeah.
So anyways, but you guys, we had a green house in Damascus and we learned a lot the hard way with that green house because I would not build the same one the same way. So we're learning.
So you learn important so you can do things year round.
Right, right. So. That is on our agenda to have a greenhouse in the future so that we can have certain foods all year round without having to drive crazy amounts of time. And I love
Your healthy mom Hack's workshop because it talks about what you can do inside your house, too, with herbs and things like that. So we don't go into that free houseplants. But multiple energy sources we talked about, what other energy sources could you have like solar? We don't, but that's that could be really
Something we've talked about putting on the greenhouse there so that it kind of the energy. It's self-sufficient in that regard with the heat in the winter, in summer.
And I know I know 11 years ago they were trying to sell me solar to put on my house. And I'm like, what's the output? Well, that's not I'm going to be more solar panels than the size of my roof because it was so ineffective back then. But today it's very effective, like the effectiveness, how much energy is produced and the way it works, it's good.
So, you know, like I said, we have learned a lot of things over the years. There's things that we would do again, things we wouldn't do again, which makes building a chicken coop much easier, makes building green house a little bit where you can be doing things differently. But we're also not doing the green house this year. Yeah, and part of that, too, you have to look at where you're at, like, I don't want the deer eating my entire garden.
So Gardens is a separate thing right now. A greenhouse, like how can you garden? So we have to think through that. There's a lot of elk that roam through our property. So eight feet is the fence height. And that has to be a really strong fence to prevent elk from getting in. So that's going to be a trick. And you might watch us in the future for how we solve that.
We're still thinking about it.
They're still thinking through all that water, the unbelievable things we take for granted. Water. I'm dealing with water right now because we're trying to figure out what's the cleanest source of water on the property. It came with a well, but we don't really like the water coming from the well. And there's natural springs in the area. So we dug a big hole and we found in what appears to be a natural spring with cleaner water. And then we found an unused well, we're going to test those waters. We're really trying to figure out what source. But then how do you power that source? OK, so if you if you have city water and electricity goes out. You know, wonder how you can have water, something to think about, you can do tanks in your garage, big tank, and the systems you put in your garage for holding water, for example, or where is your local source? And you can go get water periodically for drinking and things like that, you know, but then, you know, what is the conditioning system that you need for water? Or, you know, what if what if you have to leave your house and you have to drink out of a stream? Do you have something that filters stream water, you know, if you're jumping about.
Mm hmm. I think that water is one of those things that a lot of people just kind of take for granted. And they just, you know, whatever wherever they live, they just drink whatever they have. Right. Some people are becoming more aware. I know about 15, 16 years ago visiting naturopathic doctor, I started learning about alkalinity and acidity and body absorption of minerals and the necessary amounts of sodium and all that kind of stuff. And we had invested in a Congo water machine because our water was not alkaline enough. Right. And now we're in the opposite situation where we have such high alkalinity that we have to figure out how to bring it down. So but this is the thing. You guys don't just not test your water. Yeah. Like, it actually affects your health long term acid and it affects your kids health long term. And so these are things that like these are jurisdictions that we should be aware of because they actually have a huge effect on us.
So one of the things I'm doing because it's here is on this more shallow. Well, that's not being used. If the water test. Well, I'm going to put a hand pump on also. So if electricity goes out, I run out of any kind of fuel to power generator or anything. At the last resort, we can hand pump
Water like Little House on the Prairie.
And we're good to go. Yeah, I want to take a moment and give you something for free if you haven't got it already is the date night one sheet it is a beautiful document you can download that will have some key questions on it for your date night. Just get in alignment about what's most important for your family. No matter what time of year, it's always important to recalibrate. You can get that by going to CourageousParenting.com and subscribing to our mailing list. Also, you can get all of our show notes and everything, a CourageousParenting.com. And I also just want to share real quick about the Parenting Mentor program. So many families are being transformed by going through this. It's the six week self-paced program with live engagement from us and even direct interaction. So if you want to join us, here's a little bit more about it and you can find out more at CourageousParenting.com.
Steve and I realized that we were getting too comfortable with the world's vision of how to raise our children. But Angie and Isaac have done and creating this is literally phenomenal.
This program provided awesome scripture based teachings and just some really great practical applications.
This class has just really rocked my world. It has given me a vision for not just the different things that we might focus on as parents who are trying to raise our kids biblically, like our kids are behaving or what we're doing with discipline, but also the things at the heart.
We now have a game plan to how we want to raise our children. We have so many answers to the questions that have been in our mind.
It's not just these hypothetical situations or it's not just this. Here's what I think you should do. It's let me show you where in scripture this is. Do your legacy a favor and yourself a favor and just do it. One of the best things that we've done this year, one of the best investments we've made this year, and I could not recommend it more. We're no longer fearing dark
Days ahead, but we're so excited to raise the lights, to be leaders for the next generation. So, you know, OK, that was quite a lot on water. But water is important, you know, bulk food. This is a jurisdiction that I personally take on myself. Isaac is kind of manning up the water situation and the bulk food is a big deal. So for us, even though we're talking about uncertain times, I'll just be honest with you guys. 10, 12, 15 years ago when we were living in Damascus, when we had five kids, six kids, the reality
Its not Syria its the outskirts of Portland.
Oh, yeah. So thank you for that clarification. So we had a vineyard, we had a garden, we had chickens, we had a dog. We had six kids under ten. I was homeschooling. There was a lot going on. Isaac was running multiple businesses. I just written my book. There was Life is busy. Do you think I had a lot of time for grocery shopping? No, and I actually don't enjoy grocery shopping, but it's my jurisdiction to provide good food for my family. And so I realized very quickly that it was much cheaper to buy in bulk, first of all. And the Bible does exhort wives to be prudent, wives to be frugal and to. Be cooking, nourishing foods for our families. I feel like that is also another one of my main jurisdictions. And so I found that I could kill two birds with one stone by having bulk food, because not only could I save money, but I didn't have to go grocery shopping as often. And so, yes, we in other people's eyes, we may have looked like we were prepared to live off of what we had for three to six months. And we were however, it was also because it was out of necessity of not wanting to. I wanted to be a good steward of my time and money and yeah. And I wanted to be a good steward of my time and my time. It was just it was too much time to take all the kids grocery shopping all the time.
We've become a society that literally goes to the grocery shop, go grocery store daily or every other day. I mean, the average person, I don't know the status, but it's very, very often.
And I always buy more than they need. I know I do every
Little temptation to buy things that aren't good for us because we
Stop at the Starbucks, stand in the safe.
So it just becomes expensive because I get the extra Starbucks on Target. Oh, the target has new clothes now and whatever. OK, so it can become this more expensive route. And so, so it's it's so it's a very cool thing to do bulk food. But now it's kind of like I think it's prudent to do that if you can. I know you just recently had a friend come over that's going to be our neighbor. We're so excited. And she helped you redo the pantry and label it and get these big containers.
Well, I had I already had a couple of the big containers, smart solutions. I've had a lot of people ask me for this because I've done a lot of Inso stories on this, also in a highlight on homemaking organization on my Instagram. But you guys, label makers are revolutionary.
Yeah. Stacy Brought over a label maker. And she was helping me to label things which has made the unload of the groceries so much easier, because that's something that we delegate to our kids. Mom does shopping with a few of the bigger kids to help with lifting. But then when we get home, the kids unload and put things away and that would quickly disorganize any organization I had in my pantry. And so having a label maker actually made it so that we're kind of keeping a certain amount going organization, which is really good. But you guys, I just also wanted to share with you there's an aspect of being prepared regarding clothing, OK? And this reminds me of Proverbs 31. So I just want to read a portion of Proverbs 31 for you, because one of the things that we've done for clothing over the years, I know many of you already do this. It's like when you have a baby and the baby wears that zero to three month outfit, maybe two times, you wash it and you put it in a Rubbermaid tub and you label it and you save it for the next baby. Right. I know we had boxes and boxes and boxes and boxes of everything labeled Girls Boys 030. Like we saved so much money because this is reality. You can either buy something once or you can buy it four times, or in my case nine times, nine times nine babies. Do you guys know when we first got married I had my heart set on this crib and changing table mom and I was like, and we don't even have a kitchen table at the time. We had a folding table full of chairs because we were newlyweds.
I didn't want to buy something cheap. I wanted to invest in something quality. So therefore we didn't buy anything.
So we just used what we had. It was like it was full of chairs and tables, table from the office, the business we had, and that was our dining room table till we could afford it. But here I was about to have a baby one a crib, but I didn't want to spend one hundred and fifty to two hundred dollars on a crib that could potentially break after the second baby if we had two, you know, if we had two. And so I found this really beautiful slay crib. Right. And I had read articles about how babies can't crawl out of them very easily and comparatively speaking. And I had all this like I had my plan of how to convince Isaac to let me have it. And one of them was this is a legacy heirloom piece for our family. And he just laughed. But being the the loving cherishing husband he is. He let me buy this
For a hundred dollars later. And while that might not seem a lot, we were that was like this was
Twenty one years ago, you guys. It was a lot of money. There's a young
Guy trying to provide, you know, and I just remember, whoa,
That's a lot of money,
But God, please provide more.
But can I say praise the Lord, we have used that crib. Nonstop. We still have the same crib, we never had to buy a crib again. Yeah, and it is beautiful and it will be used for grandbaby's someday, possibly. Yeah. I mean, we have nine kids and it's going
To get refurbished this year to match the house.
Yeah. So, you know, there are things you need to be prudent. But there are some things that can be good investments that was a solid wood crib, and so I didn't want to buy some plastic that was going to break. But but in talking about clothes and saving things, there is this thing out there called this minimalist movement. Right. And just fine. And I'll be honest, there are biblical aspects to this. I have tried I, I also get rid of things I'd clutter often. People who know me well know I'm always taking stuff and dropping things off at Salvation Army's in different places like that or mission houses. And I love giving to people as well. But there are certain things that it's like, is this going to be a prudent investment for my family and I'm going to hang on to it. A minimalist would say, no, get rid of it. You just had a baby. Get rid of that crib. Where are you hanging on to? It. But I may have saved us tons of money by having a nice crib and hanging on to it for 20 years.
And all the clothes you've held onto.
Right. Because you can either buy clothes once or you can buy them, in my case, nine times.
Get me down to the kids.
So here are here's Proverbs 31, OK, there's the whole thing is actually very, very encouraging. But at first it talks about the woman who fears the Lord and excellent wife, who can find she is far more precious than jewels. Other translations say rubies, the heart of her husband trusts in her and he will have no lack of game. She does him good and not harm all the days of her life. She seeks wool and flax and works with willing hands. She's like the ships of merchant. She brings her food from afar. Do you think she just goes and gets a pound of fish or do you think she goes and she gets like fifty pounds when she goes, goes all the way the merchant ships by buying bulk, not just walking a long distance. Get one. OK, she rises while it is yet night and provides food for her household and portions for her maidens. She considers a field and buys it with the fruit of her hands. She plants a vineyard. She dresses herself with strength and makes her arms strong. She perceives that her merchandise is profitable. Her lamp does not go out at night. She puts her hands to the distaff and her hands hold the spindle. She opens her hand to the poor and reaches out her hands to the needy. She is not afraid of snow for her household, for all her household, her clothes in scarlet. So of course, her trust is in the Lord. And this is a reflection of Scarlett, the blood of the lamb. And she has her trust in Jesus.
But she so there's there's this. But she makes bed coverings for herself. Her clothing is fine linen, linen and purple. She's prepared. You guys, she's working hard. There's not even though she's trusting in God, she's fearing the Lord. That's what this whole thing is about. It just continues on and on. She strength and dignity are her clothing. She laughs at the time to come. She will have no fear of it. There's no fear of this. No, there's no fear of what's happening. Because she fears the Lord. She believes what he says and she works hard at her jurisdiction's. And I'm not going to continue because I could. Yes, quite a long passage. But you guys, it's encouraging in regards to this concept of what are our jurisdictions, are we being prudent, are being frugal. And there is an element that I don't agree with in the minimalist movement. I will say this. There's a reason why people you said this, people who lived in the Great Depression, there's a reason why they continued canning years and years later. My great grandma was 94 when she died and she started taking care of me in her 70s when I was a little girl. And she always had her cellar full of canned foods and she had both an electric washing machine and dryer and she had a clothesline and she had a water basin. And she taught me how to use those things because she thought they were worthwhile skills. And she realized she grew up in the Great Depression Water Basin. And so, yeah, we don't
Have one yet. I'll do it. And the story when and she's doing the water basin. No, guys, she's never done.
I've not done it, although I have what have never
Seen you do it.
I will say the sink in our laundry room has that the grinder thing on it and I have had to use that on some of your painted clothes. That's true. But just to get stains out hand washing. But my point is, you guys, there's a reason why they kept doing that. It was because it was being prepared. Yeah. And being responsible.
And so another point on the list is protection. So that means could mean guns, survival tools, be ammunition, these kinds of things. I was sitting on a recent plane trip next to a former Marine who is in Afghanistan now is a medic helping covid patients. So. It was interesting, I asked him candidly, you know, what what guns do you have? And I loved his response. Well, you know, guns are tools. You know, you have the right tool for the right use. And so then he went in. I can tell you what he had or what I have, because I think that's prudent today. But you definitely you know, you definitely think about that. You know what what do you have? And in terms of that and I do think it's important to have protection, not because we fear or anything like that. I just think that's an important thing.
And I mean, there's there's other uses for having those same kinds of tools. I mean, you may have to hunt.
Well, yeah. So, you know, there's a reason a shotgun is a good thing to have because you can easily shoot birds for food. So there's there's an example. OK, so and then there's short, short range and long range purposes. So you should be thinking about those things. Right. In addition to guns, you have scopes and sites and ammo, ammo and slings to hold it like if you have to, or small things that could fit in backpacks if you're if you're having to depart from your property or things like that. So stuff to think about right now. Books, we talked about books a lot in the previous. Part one, but it's worth talking about again here, because educational just a review, got to have books you might not be able to get access to in the future for your kids history, things like that,
Or even just biblical world worldview, stuff that is taught from a biblical world view versus a humanistic or post Christian worldview. Right. Even just a lot of books are written from world views that are very fascist and there's relativism and in all kinds of different philosophies and theories. And you guys listen, when when you're teaching your kids, you want them to be founded on the word of God. We went over the spiritual prepping massively for a long time in the previous. Yeah. So so you've got to go listen to that. This cannot is not a full message without that. OK, but when it comes to having curriculum, teaching them things to have the biblical worldview, is life transforming for your legacy, for your kids faith, for your grandkids faith. And so we cannot we we will not ever change our opinion. 21 years ago when you said, hey, books and food, that's I will try my best to provide so you can get those things we started investing in. I will say there was a time you brought it up in the last podcast where it was hard for you when it was a struggle to provide money for food. Right. Well, praise God, we had already invested in good books because as far as homeschooling went, we had a huge plethora that was ready for that uncertain time. So it didn't we didn't skip a beat when it came to homeschooling. And I want that for you guys. And so as an older sister who's been homeschooling for over 20 years, I just I cannot encourage you enough to be wise in what you choose if you need help in that. We do have the homeschooling blueprint course and I have an entire video that goes through the different books that are worth it. And I even share the ones that are not worth the money.
And a resource list for five page work workbook.
So if you need guidance and that there is guidance for you in that, that's what I'm saying. And and again, you can go to the courageous parenting for these moments as well.
Now, also, Skills is listed here on our list of developing new skills. That was also in the point in part one of resourcefulness. But what skills do you want to make sure you're good at? Do you want to make sure skilled at self defense can be one for your kids? Right. You want to feel more confident than being out there in the world. Maybe they need to know how to defend themselves. That's an important skill that we've tended to and we'll continue to tend to, you know, other skills that will be good for them. I know that the world changes are growing more
Love to bake bread, which has been a huge blessing to us at times. Right. And so and it's fun to grind your own wheat and make your own bread or just even buy flour to make your own bread. This is a good skill for all people to know. I mean, our boys and how to make fry bread, which is a super fast way, a recipe we got from my grandpa. So there are things that, you know, as far as like basic nutrition, basic needs that are life skills. It's a life skill to know how to keep a plant alive. This is a good thing for kids. And, you know, we've had some tough times where we've said, hey, can you be in charge of this? And then the plant dies. And it's a good lesson for the kid because they have to go, well, OK, so how am I going to do it to keeping a kid alive? Like, you've got to really you got to tend to it. It has to be a priority. And so you got to let your kids, as you're learning these skills, too, you got to let them come alongside you. You as a parent do not have to know how to do everything you can learn on your side, your kid.
I'm doing it every day. We're doing construction projects. We're doing all kinds of things that are
New to me. And I will say one of the things I said in the last one, which is worth repeating, is Internet may be down at some point. And so that's another good reason why it's a good idea to invest in some books regarding efficiency, how to do things, how to build a chicken coop, how to keep chickens, how to how to sew, how to make bread, things like that. You really is much better to have a good book on it that you can then pass down from generation to generation, then just always relying on.
I think there's going to be a surge in popularity of books. I just really do, because as censorship continues in these things,
We won't be able to get the good books. Only the bad ones will
Be you want you'll want good resources you can trust as well. OK, so work ethic is an important thing on our list of building work ethic within your kids so they can know how to work really, really hard. For example, today while we're doing this, two of our kids are tearing down carefully all the trim in the living area of our house, kitchen, living room, dining room, always, always there, pulling it all down. Megan's going to stand and Luke is going to stain and they're just cranking out there. And we're prepping the paint. We're putting ship up up today. These are skills they've learned since we moved just six months ago.
And just to give you an idea, what. Moved into the house, there was about six different colors of wood, maybe more.
It was gradually put together.
Yeah, so we had dark stained stuff and orange reddish stained wood and we had oak stained.
And I'm not a butterscotch color fan anyways.
So, you know, one of our goals when we came in was just to kind of make everything look the same. And it's not like it's not an urgent thing. That's why we have waited, because the studio is more urgent. then the Chicken coop,
Urgent work
And do things. And so but now we're at this place where we're like, OK, we actually need paint before the baby's born and stuff like that. So the kids are working hard on that fact.
Yeah. So work ethic is important and they have an expectation that we're going to work into the night tonight. It's a big day because of the timeline. We're going to work really, really hard with the breaks.
And I will I just want to put in a plug for home schooling here. A lot of people have. I well, not a lot. I've gotten a few people go, how are you doing in school at the same time as all this? Well, I think that the biggest thing is that parents need to learn that home school is a way of life and that school is not just opening a book or rewriting and regurgitating copy work. And so they're learning life skills that are foundational, just incredible that can offer them job security in the future.
Well, let's wrap up this list and go to the last two points of resilience. You need to be doing that. And if there's no you can't have resilience unless people experience the other are resistance. So the hours go together. Yeah, well, how can you experience resilience if you never experienced resistance? So I'm never going to put my kids in situations on purpose to experience resistance. I love them that be too hard to do. But we want to not be over sheltering our kids or overprotecting them where they don't experience resistance. So just be aware of that. What so we need to create resilience in our kids and they're going to model our resilience. Are you being too safe? Are you being too protective to wear and you're not trying new things so that you don't experience resistance or you're not breaking out of your comfort zone so that you don't have to be, you know, are you trying to avoid pain at all costs? And you're you're missing out on fruitfulness because of it. And so resilience comes through, you know, doing things in faith and doing things in faith. And they need to see you doing it. And you share stories, work on some of those stories
To let them. You got to let them. Isaac said a second ago about not being too overprotective. You have got to let your kids try some things. So for me to just say, hey, Drew, let's talk about some plans on the chicken coop and for him to draw them out and do the measurements and talk about angles and all this stuff, I mean, he's doing math like crazy. And then to say, hey, yeah, buddy, I trust you can do this on your own. And he got so fired up.
Or then the trencher, not the little trencher, the machine you write on the digs, a three foot hole. OK, I started like a line and I showed him and about seven minutes and then he did it and I watched him for a little bit. And then I had another kid out there with the phone watching him to make sure you safe to call me. And I wouldn't do other things. And he drenched a 200 foot trench with that little electrical wire and he is fourteen. So, you know, it's trusting your kids to do more. They'll rise to the level of responsibility. You judge that, though.
So another resource we've talked about that we did we kind of didn't mention it was wood wood stove. Oh, yeah. Heat is a big deal.
Yeah, well, source, natural source of fuel that can heat your home called a wood stove is important.
Right. So you can at least drive out and chop.
So if everything breaks down you could I mean and even if we run out of wood for some reason, which is Haag's you chop trees down, I could turn outbuilding down where we are and burn it like you want to keep your family warm. Right. What are we just Texas? It's all in the news, right. People were burning furniture to keep warm. And even if they didn't have a wood stove, they're doing they had to do it in dangerous ways. And so wood stove is on the front of people's minds. You got to orientate yourself or your house, if you can, to have a wood stove. I think that's really important.
Or a fireplace. Yeah, a wood burning fireplace at the least. Right. Not something that's going to be dependent upon electricity. I mean, you can get a propane, but we also had a propane burning fireplace at one point that just required a lighter. Yeah, but but that also burned real wood. So there are many options. There is not just a wood stove, but the point is, is to be as efficient as possible. Be prepared, be thinking ahead. So so, you know, one of the questions that we've gotten, we've gotten two big questions. They are almost identical, but situations flip flopped in marriage where sometimes the husband is like all gung ho. Like, I feel like we need to move. We need to be on land. or and or we need to prepare and or I need another job. I've been thinking about transitioning to this because this is in a secure multiple different discussions coming up in marriages. And sometimes the wives are like, you feel like God's telling you this, but how come God's not telling me this? I'm not feeling this way, or we've had the opposite happen as well, where I've I've gotten messages from wives, especially last March, when it was hard to get a hold of things. Things were going to stop. Right. Vitamin D out. People asked Rosenstock Eggs are limited to one dozen per family, chicken limited. All kinds of things are being limited. And they're like weeks before that. We're having a conversation with their husband saying, I think we need to prepare and get some things. And the husband saying, I think you're crazy. I don't know what you're talking about and doesn't support it.
So she doesn't get prepared. And then all of a sudden the shelter in place happened and people were caught off guard and it was hard for them. Right. And so now there's like this tension potentially in the marriage because it's like I saw this coming. Why didn't you listen to me? Or maybe there's there's this different stuff. So we wanted to bring these two very similar, yet different because roles are SWIP, SWAT swap swapped marriage conversation up to you guys, because ultimately it comes down to this. You are a team. You are a team. You are one when you are married and the jurisdiction's, though, there are different ways that your husband may be wired than you are. There are similar yet different jurisdictions in some regards, especially if you're living biblical roles within marriage. Sometimes there can be tension. OK, and so the first thing that I want to encourage wives and husbands is to be praying for the other spouse. You absolutely 100 percent need to be praying for them to be in alignment with God's word and will that is it. Because the reality is, is we have gone back to scripture over and over again on this concept of prepping with a biblical mind set for uncertain times, which includes and times. But it also includes the fact that tomorrow you could lose a job or lose a home. You don't need to worry about those things, but you do need to realize you're responsible and caring for your family. We have gone through scripture now, so if you pray for your spouse to be in alignment with God's word and, well, they will come around now.
This sometimes just comes down to a financial discussion because either there isn't enough resource or in a lot of cases there is. But you have savings goals and that should be on the list here. You should save if you can or if you are having a hard time save. What can you do to have savings financially superimportant? There was times where we did, times where we lost it all and but savings are important thing now. Sometimes it's more about the hurting the savings goal or it's like a game sometimes to the guys, sometimes to the wives too, of like, how can I get this to increase? So we don't want to use savings for some of these prep things. And I would say there's a balance, like if if the spouse is being prompted that we needed to take care of something, the other person should listen. And even though God's not telling the other person, God might be telling the other spouse for a reason. So you both understand and and we should listen to each other and pay attention to that.
Hey, listen.
And sometimes you use savings for these things.
And I would say to so there's a couple of things as far as why is he telling me or why is he telling her and not me? Because it can go either way. The Holy Spirit is the one that disperses the gifts among the body for the edification of the whole, that also includes in marriage there, sometimes God will, in his goodness as a father, tell one spouse or give wisdom or discernment to one for the protection of the whole family. Sometimes he does for both and they're completely in alignment. Well, wouldn't that be awesome if that always happen that way? But it doesn't always happen that way, you guys. The reality is, is sometimes sometimes this is another aspect could be totally different. There are some times where Isaac is actually just growing in the Lord actually more than I am. And he's hearing from the Lord and different kind of way. And maybe maybe I'm just really struggling. And sometimes that's vice versa. Or maybe it's not a struggle. Maybe it's a distraction. Maybe it's too much on the plate, too overwhelmed. Guess what the reality is as if the Holy Spirit wants your family to do something. He's going to he's going to speak through one of the two of you. You are one together, OK? That's the first thing might say. The second thing is, as a parent, God is a good father to us.
We are all his children. And think about yourself as a parent. Now, maybe you have twin 14 year olds and one is just super athletic and they're in all these activities and sports and all these things and they're overwhelmed. And there's no way that they could add one more thing to their schedule. But you really need help with something. But the other twin, the other twin has more time and actually enjoys the thing that you're looking for help on. Who are you going to go to? You're going to go to that twin potentially. Right, different kids in different seasons that might potentially become overwhelmed by something. I know that as a mom having many little kids at one time, if I was told by the Lord that that covid was going to happen, I might have gotten overwhelmed. Right. But God actually showed Isaac before. It was a big thing in America. He he was traveling and he realized, well, different states are handling this and we need to get some things because we have a large family. And if he would not have seen that and prompted me while he was out of town, I wouldn't have been able to get stuff just before we got covid because we did end up getting it once he came home. And it was a huge help to our family.
I didn't know if it was a big deal or not, but I knew I know the human condition and I knew that people would make it a big deal even if it wasn't. And if it was a big deal, they'd make it a big deal. So either way, I felt like it was going to be a big deal, right.
Yeah. So my point is, though, is that sometimes God in his goodness, he tells the one that can't handle the message, hear it and obey it right away.
So so communicate. Trust each other. But it's hard to trust one of you if you're not in the word and you're not walking strong with God. And that's understandable. But we still need to respect each other and work things out in. The final point is community. You know, we just moved recently and you can build community wherever you're at. That's been a message we've been talking about recently. It was really cool to go to this HOA meeting recently there. All five acre parcels are bigger. So but there's a way, most importantly because everybody needs the water for irrigation that comes from the river,
Which for farming, for
Farming, which takes huge machinery and these things to do and work and people to maintain it. And these kinds of things, a lot of it's around around that. But what I really found fascinating about the meeting was the level of care, the level of care for the community, for everybody's farms, for the water, for, you know, protection, you know, if there's fire or these different things.
And then even one one lady in the in the community came up to you and she said something that really encouraged me. She said, we take care of our own here. We take care of our neighbors. We take care of each other. And she had some wisdom regarding like a fire evacuation. A lot of veterans out of our property,
Patriots, people love America.
And I just there is something very special when you have that perspective of love your neighbor as yourself. And it's rare. I get that. But it is important to know who your neighbors are. It's important to to know what the Bible says about the uncertain times, the end times when things are getting closer, because God warns us that even fathers and brothers could potentially be turning people in. And I think that that is something that we forget a lot of times and we go, well, why am I being persecuted this way? But God's word actually tells us that. So we need to have our community of people that's going to be supportive, that we can also support and help one another in uncertain times. And we've shared many stories over the years. Let's end on a couple of scriptures. OK, so we have Romans 13, seventh or eight, which is you know, Isaac talked about the importance of not making an idol out of being self-sufficient in the previous podcast and how that can actually become a temptation. For people to be independent from community, independent from the body of Christ, we are against that. But this particular scripture is important for us to also heed, it says, paid to all what is owed to them, taxes to whom taxes are owed, revenue to whom revenue is owed, respect to whom respect is owed, honor to whom honor is owed. Oh, no, no one anything except to love each other for the one who loves another, has fulfilled the law.
And then he goes into love your neighbor as yourself. So this again is in Romans chapter 13, verse seven through eight. And you know, this is an important aspect, like when you're prepping, you need evaluate, like, who do you owe? Are you making wise choices? Don't go into debt to do these things. You're going to need to prioritize and make wise decisions as a married team. Right. And then you start moving forward on your list of things. And remember that this all comes back to the great commission. What you have is God's it's not just for you. It's not just for your kids. It's also to model for your kids, the great commission, and utilizing these things that God has given you to have eternal impact, to be able to share the gospel. The minimalist thing is there is Christian is you don't want to have so much stuff that you don't have time to to deal with the eternal souls. Right. Because the great commission is all about making disciples is about eternity. And I'm for that. But there's also an element of when you have something that you can share with someone else when they're in need, you that opens the door to be able to share the gospel. So we got to find a balance between the two. Right. We don't want to be hoarding, but we are impacting. But we also don't want to be so minimalist that we have nothing to actually bless people with.
And hey, don't be overwhelmed. There's a lot of stuff said here. You know, what can you do? What are your first steps or the next step? And we're the same way. We have our next step, which, you know, we're working on. So bless you guys and want to finish with one scripture.
Yeah, there was just one that you actually wanted to share with the guys just regarding the marriage, just the concept of marriages in First Timothy Chapter five.
That is right. We got it right here versus verse eight. But if anyone does not provide for his relatives and especially for members of his household, he is denied the faith and is worse than an unbeliever. That unfortunately needs a little explanation. So it's really important to understand there are seasons where we don't provide. I explained one of mine brothers came along. But the overall thing is, if someone is due to laziness or lack of wisdom on purpose or these kinds of things, then it's a really big deal. So let's let's have wisdom. Let's be prepared. And it doesn't mean we're not in need, that you should not be ashamed if you fall into need when you're striving and you're not a lazy person and these kinds of things that happens to us, we should take care of each other. OK, so bless you and have a great one.
Hey, thanks for listening to this episode. For more resources, go to CourageousParenting.com And CourageousMom.com for free online workshops, blog post and best selling courses. Also, we wanted to quickly tell you about our six week online parenting mentor program, Isaac and I created a powerful biblical curriculum. Here's how it works. Each week we release a video with the downloadable parenting package to make it easy for you to incorporate those teachings directly into your parenting.
This is an incredible self-paced program where we cover everything from obedience training to overcoming mistakes most Christians are making. But more than that, it's a supportive community. You'll have access to our private online group, Live Webcast and the courageous parenting text message line. Where Angie and I can send you weekly encouragement straight to your phone.
If you're interested in joining our next online parenting mentor program, secure your spot now at CourageousParenting.com