In the Christian community there can typically be two ditches that many fall into, those that think "prepping" is foolish idolatry and a sign of not trusting God, and those that are often characterized as conspiracy theorists or maybe just professional preppers who devote their time, money, resources, and energies to becoming self-sufficient. In this two-part podcast series, Isaac and Angie dig into Scripture to find a Biblical balance between these two extremes. God calls us to completely trust Him and He deserves nothing less, but He also desires us to walk in His Spirit, allowing His Word and Spirit to guide us in daily decision-making regarding the realities of the world we currently live in, while also having a Biblical worldview on what has been happening in our world since Jesus walked this earth.
God has given us a command to stewardship and He has also placed each of us in this generation for many reasons, one being to partner with Him in the Great Commission. If we study Jesus' life and ministry on earth we will find He both met the physical and emotional needs of others and then proceeded with meeting their spiritual needs. If we, His disciples, truly want to bring Him glory, we will allow the gospel to change our perspective on all the "things" God has given us and become willing to let perilous times become an avenue to care for those in the Body of Christ as well as witness and share the gospel through both word and deed.
God has given us many examples in His Word which show both a dependency on Christ and a healthy fear of the Lord while also being proactive about caring for the needs of their family and friends. But before we get into all the practical aspects of "Prepping with a Biblical Mindset in Uncertain Times" we first want to encourage you to disciple your children and keep your own hearts steadfast in the truth regarding being spiritually prepared.
In This Episode We Discuss:
Live with Joy in the Lord, but Realist about what is happening in our world. God gave us Biblical Wisdom to help us in uncertain times so that we can do what He put us here to do… Great Commission, Know Him, Love Him, Make Him Known

Your God-given Jurisdictions


-Love, Protect, Provide, Equip (Disciple, Train, and Teach)

Spiritual Preparation


-Understand Uncertain Times & End Times, Know the Word of God, Warning Against Idolatry, Rely & Trust on God Completely vs. Anxiety and Worry, Understand Command of Stewardship, The Duty of Work, Contentment vs. Complacency, Armor of God, How We Can Use Everything We Have to Partner with God in the Great Commission, Biblical Perspective on Money and THINGS

Resourcefulness:


-Tools




-Skills




-Value to Others




-Income (Multiple Streams)




-Seeds, Ammo, for Bartering




-Books (educational, historical, and so forth)
Weekly Tip and Date Night One Sheet SUBSCRIBE HERE
New platforms to connect with the Tolpin's:
MAKE SURE, you are on our email list so we can let you know where we are based on quickly changing realities
MeWe:
Gab.com: (not an app)
Rumble: (Search and you will find us)
COURAGEOUS PARENTING  

ISAAC TOLPIN
Parler: (When it's back online)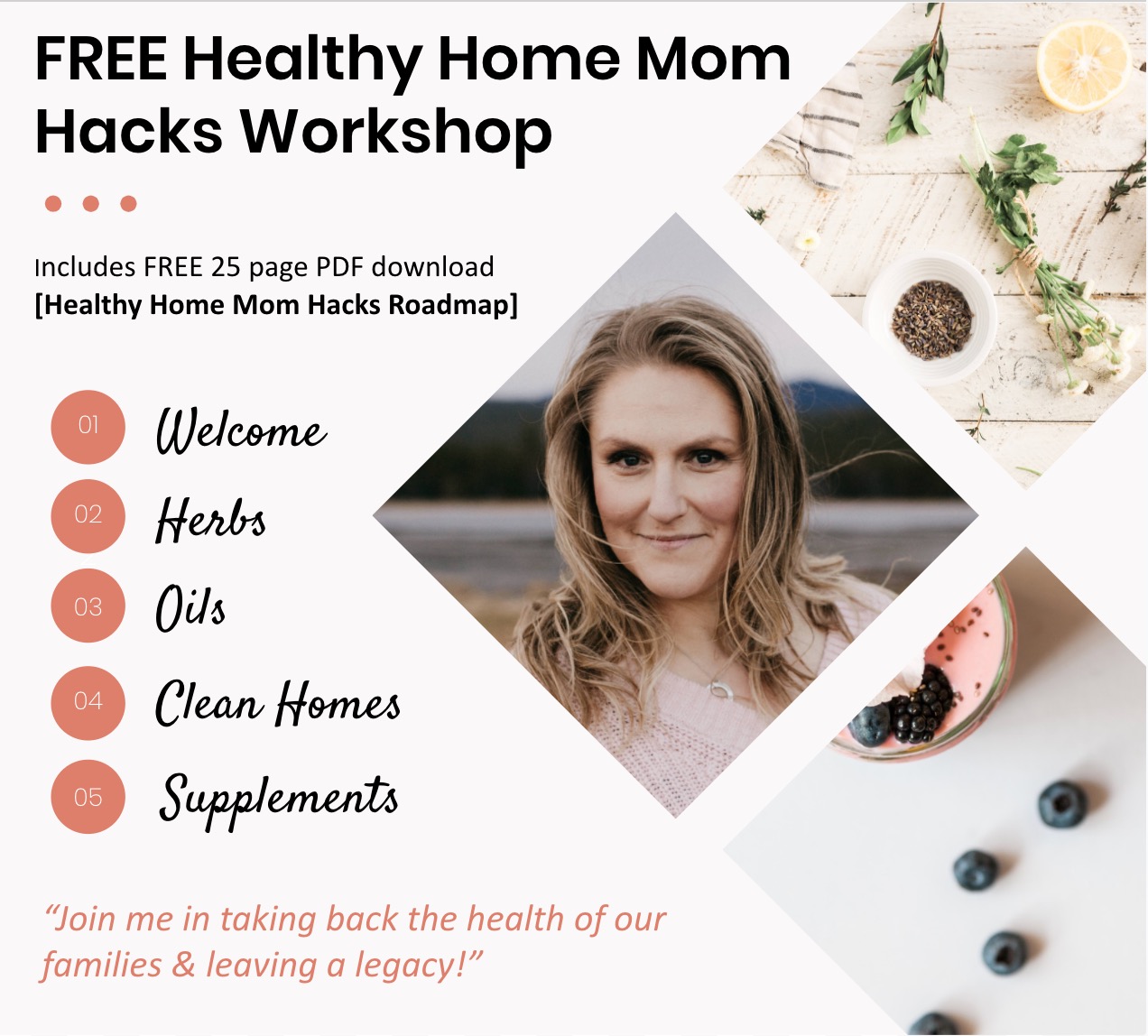 Scripture In This Episode:
Matthew 24:3-14 – "As he sat on the Mount of Olives, the disciples came to him privately, saying, "Tell us, when will these things be, and what will be the sign of your coming and of the end of the age?" And Jesus answered them, "See that no one leads you astray. For many will come in my name, saying, 'I am the Christ,' and they will lead many astray. And you will hear of wars and rumors of wars. See that you are not alarmed, for this must take place, but the end is not yet. For nation will rise against nation, and kingdom against kingdom, and there will be famines and earthquakes in various places. All these are but the beginning of the birth pains. "Then they will deliver you up to tribulation and put you to death, and you will be hated by all nations for my name's sake. And then many will fall away and betray one another and hate one another. And many false prophets will arise and lead many astray. And because lawlessness will be increased, the love of many will grow cold. But the one who endures to the end will be saved. And this gospel of the kingdom will be proclaimed throughout the whole world as a testimony to all nations, and then the end will come."
Ephesians 6:10-20 – "Finally, be strong in the Lord and in the strength of his might. Put on the whole armor of God, that you may be able to stand against the schemes of the devil. For we do not wrestle against flesh and blood, but against the rulers, against the authorities, against the cosmic powers over this present darkness, against the spiritual forces of evil in the heavenly places. Therefore take up the whole armor of God, that you may be able to withstand in the evil day, and having done all, to stand firm. Stand therefore, having fastened on the belt of truth, and having put on the breastplate of righteousness, and, as shoes for your feet, having put on the readiness given by the gospel of peace. In all circumstances take up the shield of faith, with which you can extinguish all the flaming darts of the evil one; and take the helmet of salvation, and the sword of the Spirit, which is the word of God, praying at all times in the Spirit, with all prayer and supplication. To that end, keep alert with all perseverance, making supplication for all the saints, and also for me, that words may be given to me in opening my mouth boldly to proclaim the mystery of the gospel, for which I am an ambassador in chains, that I may declare it boldly, as I ought to speak."
Psalm 24:1 – "The earth is the Lord's and the fullness thereof, the world and those who dwell therein,"
Matthew 6:25-29 – "Therefore I tell you, do not be anxious about your life, what you will eat or what you will drink, nor about your body, what you will put on. Is not life more than food, and the body more than clothing? Look at the birds of the air: they neither sow nor reap nor gather into barns, and yet your heavenly Father feeds them. Are you not of more value than they? And which of you by being anxious can add a single hour to his span of life? And why are you anxious about clothing? Consider the lilies of the field, how they grow: they neither toil nor spin, yet I tell you, even Solomon in all his glory was not arrayed like one of these."
Deuteronomy 8:15-18 – "who led you through the great and terrifying wilderness, with its fiery serpents and scorpions and thirsty ground where there was no water, who brought you water out of the flinty rock, who fed you in the wilderness with manna that your fathers did not know, that he might humble you and test you, to do you good in the end. Beware lest you say in your heart, 'My power and the might of my hand have gotten me this wealth.' You shall remember the Lord your God, for it is he who gives you power to get wealth, that he may confirm his covenant that he swore to your fathers, as it is this day."
Luke 21:11 – "There will be great earthquakes, and in various places famines and pestilences. And there will be terrors and great signs from heaven."
Resources:
Support The Ministry
DONATE

, to become a bigger part of shifting the culture of future generations through impacting 1 million families and their legacies. We are in full-time ministry as a family of 10, everything makes a difference.
Thank you for being part of this movement to equip 1 million families and their legacies with Biblical truth to raise confident Christian kids in an uncertain world.
Full Transcript:
Welcome to Courageous Parenting Podcast, a weekly show to equip parents with biblical truth on raising confident Christian kids in an uncertain world.
Hi, I'm Angie from Courageous Mom, and I'm Isaac from Resolute Man.
We've been married for 21 years and have seen the fruit from raising our eight kids biblically. Based on the raw truth found in the Bible.
We can no longer let the culture win the hearts of children. Too many children from Christian families are walking away from their faith by age 18. And it doesn't have to be this way. It shouldn't be this way. Join us as we start an important conversation about effective parenting in a fallen world. Welcome to the podcast. Hey, guys, we are glad you are here and we have a two part series here that I know a lot of people are going to love because they've been asking for it.
That's right. We've gotten a lot of messages from different people on this topic. So we are really excited to dig in deep. We have a lot of scriptures that we're going to go through with you guys in these next two episodes, but we're also going to have a lot of practical know how.
Yeah, absolutely. So and, you know, there's a lot of things that are more important to a list of things to prepare for an uncertain times. However, we promise you we will give a list that we've been working on or developed organically over the last 12 years.
Well, even longer. I mean, we were doing a lot of this when we lived in Damascus, too.
Yeah. So but kind of redoing a lot since we moved to and just being prepared. And isn't there this tension sometimes we think about or this balance needed between prepping and maybe the full term of being a prepper and being a biblical Christian.
Mm hmm. Especially in regards to relying on the Lord and trusting him for all of our needs and not, you know, not struggling with discontentment, things like that. Right. So there's this there's a of course, there is no need for us to to strive for balance and trusting God. We should just be trusting God and fully surrendered one hundred percent. And so that is for sure our main message.
But it's possible. Sorry.
No, that's OK.
It's possible to be prepping because we aren't relying on God. It's possible to be making prepping an idol. It's possible to even be out of whack and not be fully reliant on God. And we're too reliant on ourselves. And so that's not what this episode is about. We wouldn't want to do that in a lot of things. Most things in life, really the motivation behind it matters.
That's true. So you guys can probably guess that today's topic is prepping with a biblical mindset for uncertain times. Yes, that is our episode title on this part 1. We will be doing part two next week.
Yeah. And so we'll just go through the agenda real quick of the two part series, because you've got to come back for part two, superimportant. All right. Spiritual prep, superimportant and practical things to do with your kids. Really, really important stuff. Resourcefulness is another topic we're talking about today. Becoming more resource will help your kids become more resourceful and resilient. OK, part two, we're going to talk about the list of things, various things, big list, all kinds of things, things to think about. And we're going to go over marriage prep and the importance of community with some practical things and insights into what we're dealing with right now. As we build new community, we move to a new place.
And I know many of you guys have also moved to a new place and community takes a while to build, actually, but an encouragement to you all. This is something that Isaac and I have learned over the course of twenty one years of marriage. We have realized that wherever you are, you can have community because God's people are everywhere and the body of Christ is truly the Church of God. It is the family of God. And so regardless of where you are, you should be able to find like minded family and community.
Absolutely. And it says in the Bible, maybe you can have Matthew 24. Right. Have it ready.
Go for it. OK, so we're going to read and start out this talking about a little bit about end times. Jesus answers this very clearly. We've shared this passage of scripture a long time ago in previous podcasts. And I can't encourage you enough to read all of this section as well as Luke. Twenty one, because they definitely go hand in hand in hand. OK, so chapter twenty three, verse three through fourteen, chapters one, four, three through fourteen. OK, so here he is. Jesus sat on the Mount of Olives and the disciples came to him privately saying, tell us when will these things be and what will be the sign of your coming and the close of the age. And Jesus answered them. See that no one leads you a story for many will come in my name saying I am the Christ and they will lead many astray. And you will hear of wars and rumors of wars. Has that not happened in the last year? For sure. See that you are not alarmed for this must take place. But the end is not yet for nation will rise against nation and kingdom against kingdom. And there will be famines and earthquakes in various places. All these are but the beginning of the birth pains. And then it continues, then they will deliver you up to tribulation and put you to death and you will be hated by all nations for my namesake sake, and then many will fall away and betray one another and hate one another. And many false prophets will rise and lead many astray. And because lawlessness will be increased, the love of many will grow cold. But the one who endures to the end will be saved. And this gospel of the kingdom will be proclaimed throughout the whole world as a testimony to all nations. And then the end will come.
I'm so glad you read that. And, you know, the Bible talks about pandemics, you know, plural, you know. Right. And it gives examples of many examples of kinds of things that happen. And so, you know, as we're dealing with today's current times, you know, with covid, wherever you land on covid, you probably know our opinion on it. It's real, but overdone and manipulated for lots of different purposes.
But it is a very serious thing for many.
It's very serious for certain groups of people. Absolutely. And, you know, people have been touched by this in a very tragic way. In some cases, by losing family members, we get that. But at the same time, what did it do? It stirred up a lot of behavior in society and in governments and so forth. And we should be aware we should pay attention to these things. It's good learning experience as there's going to be different things. Unfortunately, that come, but our hope is in Jesus we are not worried or having anxiety about things. You know, you read that right there. And then, Paul, if you read his book, I just read the Bible time, our family meeting this morning, kicking off the day we went through First Corinthians eight, I believe. And you can really tell he's talking in there that Paul believes and so many of where he writes in the Bible that the end is going to come in his lifetime. Like like soon, though, soon. And he's equipping people. And we're supposed to live like that. We should always believe that. So enough of those things must have been happening for him to to think that even back in his day
And if you pay attention to worldwide news, you have probably seen even in your lifetime, maybe even when you were younger. And obviously there have been many different situations, many different suspicions. Many people have been suspicious that an Antichrist was Hitler, that many people have been suspicious, that there are many different world leaders that were Antichrist. Now, remember, the Bible has little "a" and the big "A", right. And there are many little a antichrists. Right.
But that's right. But it just biblically speaking. And so the reality is, though, you guys, we just want to be biblical as Christians. We want to read the Bible. We want to have our eyes wide open. We don't want our children to be unprepared. So our job, you guys, you know, the tagline of courageous parenting is equipping confident, courageous Christian kids for an uncertain world. We realize now more than ever that. Yeah, uncertain is tomorrow. Does that mean we panic and we freak out? No, that's where the trust and reliance and contentment in Christ comes from. Right. And so we want to lead our children in that. But we also don't want to dodge certain scriptures because they might be kind of scared.
Yeah, right. Even the effort, Paul, talks about not being divided. So not so we you could even be divided in what you're supposed to prioritize and focus on by focusing too much on prepping. It says don't be divided. What is the purpose of your life? It is to help people understand the gospel and accept Jesus in their life. That is the main thing. Now we can do lots of different things with that being a motivation. So that's
Important. You know, it's interesting. I was just thinking so as we're stepping into our very first topic, which is about the spiritual aspect of prepping, because this is obviously the most important and most important to us. It's most important to the Lord as parents, it should be your main priority in equipping confident, courageous kids for the uncertain world. And there are many, many scriptures that we could go through, many that are popping into your mind as well. But one of the things that we are talking about, which I just referred to Luke, 21 11 real quick, because it says there will be great earthquakes in various places. Famines and pestilence is OK. There will be terrors and great signs from heaven. It goes on and on and on. This is the scripture that I was suggesting to read together. Matthew Twenty four, Luke. Twenty one. But the thing is, is all of these words are plural earthquakes, OK, famines, pestilences right, which would be an epidemic. I even looked up the definition of pestilence is which is a. Contagious or infectious epidemic disease, that is devastating. Are going to be multiple of all of these things in and times. And like I was saying, if you look back on it, even just your lifetime, you think about the history that you've learned over the years. These kinds of things have been happening all over the world for a very long time. And for many, many years, Christians always believed they were living in bad times because reality is, is. And times began when Jesus ascended to heaven. Right. And he left us the Holy Spirit. So we need to use discernment and wisdom. But recognizing that there's a spiritual aspect of teaching our kids what to expect so that they're not shocked and caught off guard and going what it's like what you were just saying, Paul was living. Like, today should be our last, but having vision now for sharing the gospel and being on purpose with your life, and that is what we need to pass down to our kids.
Amen. And so before we go into this first point, thank you for being part of the one million legacies movement, CourageousParenting.com is where all the resources show notes free, lots of free resources, like a date night one sheet. And you know, to free workshops, you can sign up for that. We run a healthy home hacks, to the courageous, courageous parenting workshop, people are raving about these things. Thousands of people have gone through these things. They're completely free. Of course, we're always going to invite you into something at the end and just let you know you can say no or don't say anything. Just move on and get the good content right. But if you're interested in other things, like the Parenting Mentor program, CourageousParenting.com, you can see that homeschooling blueprint. Almost a thousand people have taken full advantage of that. People are raving about it. Forty five page workbook to all kinds of resources. Also CourageousMom.com. We don't see it too often, but there's lots of good resources there to postpartum course reading and childbirth book, best selling book, all those things we're not promoting that to from ourselves. It is how we provide for our family. It is how we invest in the ministry and move things forward. And also you can donate CourageousParenting.com If you like to, as that helps us with fees. Overcoming recent challenges in the past you might know about to investing in needed equipment. That's coming up. You guys helped us actually remodel the studio. Some of the money people gave helped us to be able to do that.
Yeah, which is super, super exciting. It'll be the first time that we have a workspace that's not in our bedroom.
Yeah, it's awesome. So we're committed and we're going to go beyond a million legacies. And that's from your encouragement. People tell us that, oh, it's going to be way more than a million legacies. Amen to that. OK, so let's dive in. You have jurisdiction's this is the price point to the main point, your spiritual preparation. You have jurisdictions to protect your family. You have jurisdictions to provide for your family. You have jurisdictions to equip your family. You have jurisdictions to love your family.
And I mean, we talked about this in civil disobedience podcast many years ago about the Dominion Right, which is in Genesis Chapter two, three, four. When you guys read through that scripture and you realize that God gave Dominion to care for creation and to to steward what he has given us and what what is here, it's actually his we have a different kind of perspective. Perspective, right. And so to where we go. Oh, OK. So God's given us a job to do. He's given us dominion. He's given us jurisdiction's. So we're going to talk about the most important one, which is spiritually preparing yourself and your children for uncertain times. Right. Because they're going to experience persecution. They're going to experience and persecution comes in many different forms. Right. I just read a little bit about people being unloving to one another and hating one another and different things like that. And so there's an element of like you need to have that conversation with your kids. Like if you have ten year olds and 11 year olds and 12 year olds and they're proclaiming Christ that people are getting they're going to be kids that hate them. Yeah, right.
So so that's all the spiritual prep is so important. Like, you know, what you're talking about is are they prepared to stand strong when people don't like it? Are they prepared to stand strong for biblical truth when it's really ridiculed and mocked? Are they prepared to do that? Well, do you have any stories yourself you can share with them when you share biblical truth? And you were mocked, you were ridiculed. Those are invaluable things to share with your kids. They don't need to witness these things. But if you share the stories, we need to become better storytellers. It's so important. Angie shared a wonderful story this morning. I do the scripture I was teaching that had to do with our history and her history before we got married. And it was just so edifying to the family in their knowledge and their understanding. And so maybe you could do a date night. This is just just thought of this. But due date night, we should do this, too. Well, we just think about what are more stories that we can share that are powerful, that can really anchor in really powerful points. And I think the way things are going, we need to share stories about when we shared the gospel. I know Angie has them in Turkey doing missionary trips.
I know how I have them from experiences in the business world every day, you know, life on airplanes, talking to strangers where people shut down and become closed to the gospel. They have stories where they become open and people have accepted the Lord and and those kinds of things. You want those stories, right? Want to take a moment and give you something for free, if you haven't got it already, is the date night one. It is a beautiful document you can download that Will have some key questions on it for your date night to just get in alignment about what's most important for your family. No matter what time of year, it's always important to recalibrate. You can get that by going to CourageousParenting.com And subscribing to our mailing list. Also, you can get all of our show notes and everything, at CourageousParenting.com. And I also just want to share real quick about the Parenting Mentor program. So many families are being transformed by going through this. It's the six week self-paced program with live engagement from us and even direct interaction. So if you want to join us, here's a little bit more about it and you can find out more at CourageousParenting.com
Steve and I realized that we were getting too comfortable with the world's vision of how to raise our children. What Angie and Isaac have done and creating this is literally phenomenal.
This program provided awesome scripture based teachings and just some really great practical applications.
This class has just really rocked my world. It has given me a vision for not just the different things that we might focus on as parents who are trying to raise our kids biblically, like how our kids are behaving or what we're doing with discipline, but also the things of heart.
We now have a game plan to how we want to raise our children.
We have so many answers to the questions that have been in our mind. It's not just these hypothetical situations or it's not just this. Here's what I think you should do. It's let me show you where in scripture this is. Do your legacy a favor and yourself a favor and just do it. One of the best things that we've done this year, one of the best investments we've made this year, and I could not recommend it more. We're no longer fearing
Dark days ahead, but we're so excited to raise the lights, to be leaders for the next generation. And so what is one of the best ways that you can prepare your kids? Obviously, this is like a Sunday school question, right, where kids go read the Bible or they always answer "Jesus." Yeah. And the truth is, though, is this really is the best spiritual prep. It is actually going to give you wisdom as to how to even prep on a practical level of providing for your family, which is another jurisdiction that you guys have as a married couple. Right. Specifically, God made men. They're just innately grown there. They're created in a way where they care about providing for their families. And I'm not saying women don't. We do for sure, but it comes out in a very different, different kind of way, like I'm thinking about what I'm going to make for dinner, and I love creating something. It's going to taste good for me. Yeah, food is fuel, but I actually like it better when it tastes yummy, not just fuel.
Yeah. But the reality is, is you have different jurisdictions. There are things that you think about more because you're created differently. And that's a beautiful thing. You work together as a team. But the reality is, is the more you read the word of God, the more it actually puts things on your mind regarding providing. Right. And so which is what we're talking about, being ready to provide for your family and not just for your family. You guys, just when you think about the concept of stewardship, using some twenty four verse one, which says the earth is the Lord's and the fullness thereof, the world and those who dwell there in four, he has founded it upon the season established upon the rivers. And the reality is, is everything here, everything you, me, all like, everything that we have is actually God's. And when we own something, if you will. It's that we are to steward it for God, but but more so it's not just stewarding it for God. What does that mean? What does it mean to steward something for God?
It means use it well for the purposes of people knowing him and sometimes just helping somebody. There's like, wow, this person so generous with their time there. So, yeah, they're letting me use the saw or whatever it is that is steward of your things while for the Gospel.
It is. And it's for the it's for the Gospel, for the growth expansion of the Kingdom of God. And so you guys heard us when we were talking to some of our podcasts way even a year ago. When we're talking about coveting, we're talking about, hey, do you have medicine? Can you help a neighbor when you buy things, when you have extra potatoes, when you have extra toilet paper? Because that was a big thing. Remember a year ago everybody was running toilet paper. If you have these things in your prepared, then you can actually serve and be a light by loving your neighbor as you want to be.
I remember on that note, I remember a time where when we had financial disaster, we've talked about this before. You can listen to previous episodes. But we had our seventh kid. You were home with kids. My source of income disappeared. That was the source of income. And we had no savings left because it all got wiped out in this financial challenge of a business failing. And I remember a brother who was prepared for his family. Yeah. And four others. And they brought a truckload of meat over. And that was incredible, and it was like he didn't know this, but prior to that, our kids were desiring more and you weren't able to cook meat for a little bit. I literally got to that point. It was
Yeah. I mean, we have so many boys and we could literally couldn't afford meat. Me is very expensive. And so we were eating a lot more oatmeal.
Yeah, that was our Job kind of time and not to that level, but, you know, but it was it was tough and and the kids were overjoyed, whereas what they used to take for granted, as we always have meat, they were overjoyed. They couldn't wait to help unpack the truck. And it was freezers full of just awesome meat. And that's because that brother had plenty.
Right. And so you guys had me in and it was during a time when maybe the rest of the world was not struggling with things. Right. Right now, our whole world has been struggling with a disease, with a pestilence, if you will, and the ramifications there of it, whether it's people being depressed and then committing suicide, struggling with being isolated, losing their job, not having finances, not being able to pay their monthly mortgage or their rent bill, not being able to buy medicine even. And so the reality is, is right now there is more need around you on a very practical level than ever has been before. And what does the Bible say? I think it's in Galatians. It even says to take care first of those in the household of faith. Are there needs within your church? What are their needs within your biblical community that you are living amongst? And if there are if one is suffering, the whole suffers, like you should be suffering and thinking about them and praying for them. And so anyway, as we're as we're talking about spiritual preparation and stuff, it's important that we understand that all of these different concepts we've talked about dominion and jurisdiction, we've talked about stewardship. We've talked about many different little aspects that are taught all throughout the word of God. And so the best way to spiritually prepare for uncertain times is to know the whole word of God as much as possible, because that's what is your guide. It is the light and your path so that you don't create an idol out of, I don't know, having a property or whatever.
I think a practical step of helping your kids. Let's get practical about what do you teach your kids about in times? How do you teach about nine times to your kids? I think people just perked up right now. They're like, OK, how do you do this? Well, in business, you often hear the term start with the end in mind. And in a lot of ways, I think a faith is strengthened when we understand the end. And it's not an end, which is what's beautiful about it, actually, for anybody, everybody spends eternity, whether it's in hell or heaven. So I just that's what I read in the Bible. OK, so where do we want to spend eternity and where do we want people? We care about love to spend eternity. OK, so if you want your kids to be excited about sharing the gospel and equipped to do that and have a really deep understanding of their faith, they must understand that transition into heaven. They must understand the the challenges that are going to happen on this earth that are redeemed by for the believers. And I think that's very, very important. And also, the more somebody knows about something, the less alarmed they are about change, the more we know about what the Bible says about and times, the more equipped we are to handle challenges and to have a biblical perspective and to understand the whole thing. And I think too often parents are uneducated themselves sometimes, or they just don't share full biblical truth with their kids. And they can understand a certain points, like, OK, if the really little I don't want to scare them. There is prudence to that. Prudence is good work. There's prudence. So you have to decide what age and spiritual maturity. But usually people do too late. That's so er on a little sooner than you think you should is what I would do.
And part of this is also so the equipping aspect of what we're talking about in the spiritual end is reading the word of God with your kids without eliminating parts of scripture. Right. Hmm. And so it
Was interesting this week,
Wasn't it. Yeah. Yeah, it certainly was. Well, there have been many times as we've just gone through books of the Bible with our kids. Right. I remember going through Romans and being like OK, here we go.
We're in First Corinthians right now. So we were just talking about marriage, lust and
All kinds of stuff. But I mean, honestly, every book remember when we were going through revelations with the kids, just even this last year and reading things and trying to discern and teach and just, you know, if you guys just stick to reading the Bible, you don't have to have a bunch of commentaries. Yeah, this is God's word. And it's sufficient for teaching. You've got to remember that. And so this is the best equipping. But when I think of equipping and what you're putting on a spiritual armor, I can't help but think of Ephesians Chapter six.
I don't think we need to read the whole thing. You guys are familiar with the harm of God, but here's where it is. And you should read this to your kids. Ephesians six, ten through twenty. It's quite long. So I want to get some other things, but go ahead and read that to your kids and parts of it and be able to verse it. Maybe you guys memorize it together because that's really equipping when it's written, not when scripture is written on the tablets of your heart. Right. The scripture says it's so important. So that would be one worthy of memorizing as a family. Yeah. And praying so. So it seeps into people's prayers, supercool
Praying for people to be strengthened. And obviously this talks about your feet fitted in the gospel of peace. Right. Well, what is that in the word of God, which is what we're talking about, the belt of truth. And so equipping your kids and understanding the difference between truth and deception, which is huge for today, that is part of how you equip them on a spiritual level, is to be able to discern false teaching, which we talked about. They're going to be many who lead you astray and and times. So and that is happening. So when we're talking about spiritual prep for your kids, it's not just or prepping with a biblical mindset mindset. It's not just, oh, what do you have that you could barter with in the future? We'll talk about that stuff in the next episode. But it's also listen, guys, this is the most important thing. Like can your kids understand truth from lies from the devil? Because that deception, all the devil wants is a little bit of deception, a little bit of room to get his foot in the door, and then he can lead your kids down that slippery slope of temptation and sin and destruction. And like Isaac said, there is an eternity and we're either going to spend it with Jesus or not. And so our kids need to know that. They need to know the full
Gospel, know the full gospel and know what's going to happen. And so, frankly, we just read the Bible, the scriptures. We give you the we read those to our kids before about what's going to happen. And then, you know what? I talk about current events. I talk about the locusts in Africa, not definitively saying that is a biblical event or something like that. But, you know, it's but it's but it's interesting. All the the dead fish, like the hundreds of thousands, maybe millions of dead fish that die all in the same place and nobody knows why or all these just interesting things I think are fascinating. It's like while they're in our home. I want to let them know about the things happening in the world, and it's important that they understand the fragility of this world because there's no fragility in God. And I like to contrast that. And when you share the reality of things not to create fear and anxiety, but just to show how fragile this world is. And that's not something to rely on, we can rely on God. I'll give you an example. Right now in the Suez Canal, there is a container ship with two thousand shipping containers on it that went crooked in the front of the boat. Hit the side in the back of the boat is against the other side. And it stopped 10 percent of the world shipping trade trade. And it's still stuck. It's been maybe five days now. And there's this iconic picture. You can look it up of one scoop tractor, you know, with a bucket on it, like a backhoe in the front of this huge ship on the bank trying to scoop out the dirt. Here is one dude is like trying to influence, you know, 10 percent of the world's trade.
It'll be more than 10 percent real fast, though, if it's sitting there that long. But the reality is, you know, you want your kids to have their their eyes set on Jesus and the reality that this is their temporary home, that heaven is our eternal home. And so while you're in the midst of that that perspective, think about that. How beautiful is that? Right. But could people take it too far and go. Well, then that means that I don't need to to be prepared in for uncertain times, I mean, if I get a disease and my kids get disease and we die, well, we're going to be. Jesus, like, people could go to an extreme level, the opposite way to where they're forgetting that God put them here for a purpose in this generation for a reason, and that we need to do our best to steward our bodies. Right, our holy temples, meaning to take care of our children. All these jurisdictions are equally they're important, while at the same time it's the paradox of Christianity, of understanding and not not desiring more than what you have being content, but at the same time not becoming complacent and being excited to grow and be responsible. And I just want to share with you guys from Deuteronomy. I'm going to share from chapter eight, verse 18. But this whole chapter is about remembering the Lord, your God, and it's talking about all the things that the Israelites went through. And then they forget about God and he's like, Remember the Lord, your God, right? Verse 15 said, Who led you through the great and terrifying wilderness with its fiery serpents and scorpions and thirsty ground where there was no water, who brought you water out of the flinty rock? Who fed you in the wilderness with manna that your fathers did not know that he might humble you and test you to do you good in the end? Right.
And then I think about James chapter one that says that we will experience many trials, my brethren, and why we should we should count joy when we experience trials of many kinds, because it produces perseverance and patience and all these good things so that we're not lacking anything. You can go look that one up, but it continues. It says in verse 17, beware less. You say in your heart, my power and the might of my hand have gotten me this wealth. You shall remember the Lord, your God for it is he who gives you power to get wealth, that he may confirm his covenant, that he swore to your father's as it is this day. And so you guys, yes, we want to be providing we want to be we want to be equipping our kids. This is part of what we need to teach them. If the Lord blesses us and we are able to have more than what we need so that we can bless other people we need, our kids should know that that's why and that he's the one that provided it. They should see pride, fullness of how successful I am and and different things like that.
I think a big thing that we're going to see just we see now growing in society is idol worship. And just remember, idol worship is Instagram. Idol worship is flipping too through too long and occupying your time. If social media robs people of reading the Bible, that's idol worship. It's replacing something that God wants us to do with something that is just less important, putting too much importance on something that should be inferior to the most important things. That's idol worship. So, you know, we're going to see idolatry growing increasingly towards the end. Right. And so what do we have to do with our kids? Part of EQUIPT, preparing them spiritually, perhaps being a spiritual prepper, as this point is for idol worship, is to combat that, to check that with themselves, to have accountability with others superimportant. And the other thing is their ability to share the gospel. And so maybe you need some refreshers on sharing the gospel. You know, a great question I like to ask people this is no equation, OK? A lot of times when I share the gospel, it's very fluid, it's very organic. But sometimes you need to start with a little bit of an equation for a young person so you can think about that. But I usually like to ask a new person at some point when the spirit prompts me, hey, do you have any spiritual beliefs? I love that question because whether they're Christian or not, it is a deep question is not something you say yes or no to. And it opens up a dialogue. And from there I let the spirit leave me. But sometimes that's good. And sometimes you'll ask that question and they just say no and you start talking about other things or they they say no. And they ask you, well, do you have any spiritual beliefs? And it's just a really good question. So anyways, that's worked well for me.
I would say to when I think back to when I was a younger kid, because we're talking about spiritually preparing your own heart and your kid's heart. So Isaac talked about what he does as an adult. When I was a kid, I remember being equipped with understanding how to take someone through what we call the Romans Road. It's been around forever. It's just a sequence of about five different scriptures. Romans three twenty three, Romans six, twenty three. And what I did and you could easily do this with your kids if they're maybe nine years old and up, you could have. Have them get their Bibles out and you can take them through the scriptures and have them put little tabs on it, but you know what I did? I remember the first verse and then in the column of my Bible right next to that verse, I would write the next verse that I go to and then next to the verse that in second verse I would write the third verse that I go to so that when I am having a conversation with someone, if I do have the opportunity to pull out the Bible, I don't have to get all nervous and scared because we're talking about kids and teenagers here. Right. So this is a very simple way that you can help your kids to be equipped with scripture, with the word of God, if they are ever to get into that situation where they get to share the gospel, that you can teach them where to go in the Bible, to share the
Goals and where to have an answer for peace. Right. And so maybe just Google Romans Road, equip your Bible that way and you can teach your kids at that age. Do you think is appropriate? But remember, earlier you think is appropriate is usually the case.
So we've been talking a lot about, you know, uncertain times. Yeah, it's the end. People kids start to worry and struggle with contentment, right? Yeah. And so there's a passage of scripture. Matthew, chapter six verse. I love it.
Five. Yeah. So good. Therefore, I tell you, do not be anxious about your life. That sounds like a command to me. Do not be anxious about your life, what you eat or what you will drink, nor about your body. What you will put on is not life more than food and the body more than clothing. Look at the birds of the air. They neither so nor nor gather in the barns. And yet your Heavenly Father feeds them, are you not, of more value than they are? And which of you, by being anxious, can a single hour to his span of life? And why are you and why are you anxious about clothing? Consider the lilies of the field and how they grow, and they neither toil nor spin. Yet I tell you, even Solomon, all his glory was not arrayed like one of these.
And that goes on. It goes on. But you know, this is a really great passage of scripture to go through with your kids, even maybe for you to meditate on, because I as we're talking about idols and how sometimes people can make prepping an idol that becomes their focus. That's all they're spending their time on. Maybe they're so focused on working so that they can buy that generator. They're so far focused on making more money so that they can buy more land or
I'm just saying. Yeah, yeah. Doing these things does not mean you've made an idol out of them. That's not what I'm saying. But what I am saying is anything that we work hard towards acquiring. Yeah. Can easily become an idol if we don't keep our hearts in check. And so having this scripture written on our hearts and memorized and thinking about it while in the process of working hard, because God put us here to work and wanting to provide for our families good things because God is good and he likes to provide good things for his children, too. So why wouldn't we want to provide good things for our family? That's a good thing. But make sure that your kids are not. So sometimes when parents might have this right perspective, sometimes kids don't see this side of the parent's heart where they are not being anxious and they are content, but they're working hard.
And and let's not let this be a scripture we use as a weapon against people feeling called to prepare in certain ways. This is really important. I've heard this from the pulpit being talked about which causing people to be in need when maybe they didn't need to be they could have done a little bit of work and a little bit of preparation, and that could have been even a more of a blessing to the body of Christ that couldn't do those things. And so I think the key word here is worry. Do not worry. We're not to worry. We shouldn't do these things because we're worried or anxious. We should do things that are prudent and wise.
Right. I mean, I even think about Proverbs 31, which maybe will go over that. And in part two, because obviously the Proverbs thirty one woman, she laughs, said the days to come, what are the days to come. The end times. She said that she's ready because she's ready. It's not a bad thing to be ready. Hey, can I also just say how many times have we been the recipient? You told the story about a brother in Christ who brought us meet. Yeah, God brought us. God provided us meet. Does that mean that that man is God? No, no. That means he was a brother in Christ. Listening to the Holy Spirit in the Holy Spirit used him and his abundance to provide for us because it's all God's. And so the reality is as if we have that mind perspective and you are prepared, you might get to be get to be the one that God uses to bless other people when they are truly in need. And that actually you guys, it's these physical, though. The physical. Practical. Ways that we love people, that is the first thing that Jesus did when he was on Earth before he said go and said no more, yeah, he took care of people practically.
First he he would heal them and then he would say, go and say no more. Yeah. And he would. So he took care of physical needs and then he pointed them to God. And if we're really going to take to heart that Jesus was he is God and we want to point people to him, but that we also see the responsibility in in our part that he has this is part of his way of taking care of people. This is how he he he takes care of the birds, right? Yeah. But if you plant a tree outside and the birds that are endangered just so happened to like huckleberries or or they can't find any other food, is God using your fruit to take care of his birds? Yeah, but it's not your fruit. It's God. So. So my point is, is yes. God takes care of these people, but he uses other people and the things that he's given them to do so sometimes so spiritual.
Perhaps there's a reason we started with this, because if you miss this one, everything else is done probably with the wrong motivation, the wrong energy behind it. And for maybe the reasons of that, we almost think we need to be like God and taking care of ourselves because maybe our relationship isn't as strong with God. We need to keep the spiritual up at the first and foremost, most important thing for the spreading of the gospel. But it doesn't mean there isn't practicality in preparing for things. There absolutely is. And that's our final point for today. And then we're going to go into three really killer points next week, which includes a big list and why we're doing certain things that are practical for preparation. But this final point here is resourcefulness. We want our kids to be resourceful and therefore we need to model resourcefulness. One of the things that has been so great now, as we mentioned things, by the way, before I go into that, as we mentioned things, we're all in different situations. We're all different walks, jobs, walks of life at the moment.
There was times like when we got that money where there was no way I could think about, you know, preparing if it costs money. And you might be in that situation right now. Hey, we all have different ebbs and flows of times and challenges and things like that. So this isn't prescriptive of what we're saying. You need to do the exact same thing. But we are sharing our life together and we're in a season now where these things are starting to happen. God's allowing some of these things happen, which is we're rejoicing in some of these all of these things. Actually, we prayed hard for four years to be able to do these things. So but here's resourcefulness, tools, one of the blessings of moving to a house that needs some renovations into, you know, the need for having a studio that we can work in and things like that because there's no office in the house. Is that we needed to get tools back when I had the big financial disaster, we had to get rid of all our tools
That get well. So and he said he means help. Yeah, we did a garage sale and that was what paid for our three month RV trip.
Yeah, yeah. Because, you know, I my priorities were that that was the most important thing at that at that time. More important than my tools actually sold my guns too. Yeah. Yeah. And sold, sold all kinds of things to be able to do that trip because it was a promise to my kids,
Something we had waited on for a decade.
Yeah. Actually. And God provided and and we found a way to do it, but tools were able to get tools again. And every time I buy a tool, it's like a legacy tool. And it's a it's a neighbor tool. It's a I go, wow, I bet you a neighbor is going to need this at some point. I can't wait to share with them. These are thoughts I've been having. Oh, I bet you Drew and Luke are going to use this when they build something. Or maybe one of them is going to build their own house. Or maybe maybe Drew is going to be a builder in a business because he's really taken onto this thing. And I just go, wow, this is a resource. Until he can buy his own, he can use mine and my neighbors can use them as they're building houses in the area or doing things. And so I just get excited about it. I'm like, this is a tool. So I sometimes buy a little bit of a better tool, sort of last because I know it's not just going to be me using it. And so tools, that's resourcefulness because and we don't have to have all the tools. No does. The beauty is someone else has tools you can use when you need them to, but what tools they can use.
I love that because it's so symbolic of even in Corinthians when talking about the body of Christ and the Holy Spirit, distributing the gifts among the body. Yeah, right. Everybody has different tools, different gifts, different talents to be able to serve one another.
So the practical is like we got a little portable table saw and so nice, by the way, it's just so nice to use. And we we used it to build the studio, but also I know other people are going to use it and I
Was using it to build a chicken coop. And how how great is it that we are able to learn skills. Right. With our kids and equip them with the resourcefulness where then they can go and bless neighbors or bless other people as well to help them with projects? Ussery something that's being talked about.
Now, you might be hearing this and going, why didn't grow up with tools? I don't know how to do that. I didn't grow up doing chickens. I didn't grow up having gardens and these different things. We might, we will be talking about in episode 2. And just remember. Well, we weren't experts in these things either. OK, so yeah, we may have some very minimal experience in these in some of these things and none at all with others. We learn we're constantly learning new things. There is nothing you can't learn within reason. OK, but we can learn things. Everything we're talking about, anybody can learn. So skills, skill, development. You know, you mentioned something interesting that when we lived in a neighborhood, we were really focused on academics and in books, which is good. But it was a
Sure, it was a season. It was
A season. But now that God has provided land for us to be on, we're able to shift some of that energy towards practical skill development. I think it's super important
Using some of the knowledge of the things that the kids have been reading about. For example, our ten year old had been reading in Nature readers about wasps and hornets and all the things. And it's funny because we've used the same nature readers with almost all of our kids and our fourteen year old now Drew, who's been working on the studio, dad's been fighting the Hornets in the was not really fighting them. They haven't really hatched yet. But you keep getting them out and we're winning, we're winning the battle so far. So but Drew actually surprised me yesterday and he starts giving me all this information on hornets and wasps because he read that nature reader five years ago. And so look at how it makes their education practical, useful for today. Same thing with math, right? Like he's doing different algebraic equations and angles. And here he is building chicken and chicken coop and nesting boxes and all these different. And he's coming up with engineering ideas to make cleaning out the boxes easier and
How to feed them without constantly refilling the feed and piping and Googling things. And we can do this so that they can last a week without us having to put food in there.
Yeah, and oh, man, I can't even tell you guys. It's just fun to see that spark come alive in your kids in that kind of way, or even the electrical engineering. Right, to have a neighbor who is actually good at that. You guys trenched it laid. Why are all these things? He comes out and he's show Drew what he's doing and one day we have electricity out there. And so while we're doing these things, our kids are learning life skills that are going to make them resourceful. Yeah, and it's also resourceful because once we're able to have a place for the chickens, they will lay eggs, which will provide food for our family and beyond the neighbors if it's needed.
And we're thinking about that like we made it. There may be people on our land at some point can't. Or whatever, you know, if something happens elsewhere, and so we're just kind of preparing with a community mindset to income, resourcefulness and income, you know, are we generating income in a way that could be obsolete someday or we generate income in a way that's singularly focused in those things can be great, but just be aware that you might need a multiple paths to income. And that's why, for example, I encouraged, as you do, the young living, because one that was there's certain reasons I did a video on it, why that's a good business, but it doesn't occupy too much of her time. She's able to do it and she's passionate about those things. So whereas, you know, I do some side consulting to be able to hustle extra hard, to be able to support and do some of these different things we feel called to do pay off legal fees for fees for other things and just different things going on. So, you know or you know, the ministry, right, is we're doing what God's called us. So how can you think about together as your marriage team to add one more source of income, potentially the kinds of makes it that's not going against Matthew 6:25. It's not you're not going to worry about tomorrow. So you find another source of income
That would be wrong. I think that, you know, we talked about this before the covid podcast as well, because a lot of people realized, whoa, I thought I had this secure job and then all of a sudden they couldn't like if their job didn't allow them to be able to be done on Zoom, for example. Right. And there was a shelter in place. And so we had warned people and said, listen, do you have something you could be building now so that if something like this happens again? Because remember, using Wisdom means knowing the whole Bible, realizing pestilence is is plural, famines is plural. It's going to continue. And these things have to continue to happen because they are birth pains, if you've ever watched a woman give birth, it doesn't slow down. Yeah, it doesn't. Especially when you hit transition. It's like woo woo, woo, woo, woo. Right. Like this is go time. And so the reality is, is, guys, even if stuff doesn't happen in our lifetime, we're not giving some prophecy of like, oh, you better get. That's what I'm saying. Even if this doesn't happen in your lifetime, wouldn't you see that it was a beneficial art and concept and spiritual discipline and spiritual teaching to be passing on to your kids because it could happen in theirs. And if it doesn't happen in theirs, they need to be teaching their kids and their kids and their kids so that when it does, because it will eventually come to the end, they are prepared so that they can do the work of the gospel, which is first helping people with their physical needs and being able to have a reason to be sharing the gospel with people. Yeah, that that's it. Yeah, that's the core.
Yeah. So I think those are good things to think about. Practical books is resourceful. Yeah. What if power goes out. What if the internet goes down.
You can't use books on Kindle.
We've become so accustomed to be able to Google it or
Listening to an
Audible. Ask Siri, ask your device in your home. Listen to a podcast. I advise against putting an Alexa or something in your home that can hear everything, but I guess your phone's probably in here too. But but anyways, I you know what? What if you can ask what if you can't just Google it?
What if the Bibles are made illegal like they are in many countries around the world? I mean, I'm just saying that and you might go, oh, that's not going to happen. Can I just say, yeah, you also probably thought what happened last year wasn't ever going to happen. But that has been happening in other countries around the world for many, many years. And the reality is, is that, yeah, when I say do we are we memorizing scripture? I'm not kidding like this is we all need to be memorizing scripture because we may not have this.
What about resourcefulness and getting around, you know, in New York? They just they have the first vaccine passport coming out. IBM partnered with the state and that's coming up initially, from what I read, is that it's going to be for events and venues and things like that to prove that you've been vaccinated, to be able to go in those or negative test as of right now. Right. So there's the war there. But once you start something, you could easily just get rid of the war and then you can make it use for more things like going to the grocery store or whatever. So just something to think about. Maybe on the vaccine thing. I'm not making an argument about vaccines here. So if you're for the vaccine, that's your prerogative and no problem. But if you're against, that's something to think about. So, you know, those things are important to think about. Also, seeds, just having seeds. Maybe you don't have land or a garden right now, but, you know, there might be value. So inexpensive to have seeds. Yeah. Maybe you'll be able to get those and resourcefulness.
And you briefly mentioned books, but I can't help but think of education if we're trying to raise our. Kids to be resourceful into the next generation, and I think we need to be thinking multiple generations here. I know that when I bought curriculums, I've hung on to the majority of them. I did give a lot away when we moved here, actually. But the reality is, is it's going to become harder and harder. These Christian curriculums, Christian fireside readings, if you will, Christian retailers may potentially become more scarce and more scarce. I mean, come on, look at how and now Dr. Seuss is not a Christian book or author by any means. But look at how the cancer culture has tried to get rid of that. Just Dr. Seuss. How much more would they love to get rid of the Bible? How much more would they love to get rid of Christian Liberty Press curriculums, for example, or any of the good literature from the past? I mean, if if the United States government education system is is trying to eliminate Holocaust, American Revolution and Civil War and World War One and World War Two from curriculum, what else are they going to eliminate? They've already eliminated prayer and Christianity. They haven't eliminated religion, just Christianity. I'll say that. So the reality is that, yeah, we should be resourceful and realize that investing in some good books for our kids and our grandkids and great grandkids,
Whatever books that are not worthy, they're not going to be around anymore because the printing places, the Amazons, those places they stop, it's going to be hard to find certain things that accurately depict American history or the history of your country that's different and these kinds of things. So it's just
Important to teach biblical concepts.
Yeah, right. So, so important to think about. Like, really, I think it's wise to build your library. It always has been more than ever. I would say build your library of practical, important books. You say, well, I could Google it. Well, Google. Did you hear the word I used Google it. Google does not want to put conservative ideas out front. Google does is an antagonist against biblical truth and they're controlling what pops up when you search things. So just just think about this, OK? In those kinds of things, there's other search engines use.
Those we don't know where they'll be in five years or two years or whatnot. So the reality is, is that, you know, guys, years ago we said this multiple times. When we got married, Isaac said, hey, answers to things you don't ever have to worry about skipping on. And I will do my best to provide. It's good, healthy food and good healthy books.
You imagine when I couldn't do that for a period of time where we were struggling? That was hard for me because those two things always been a priority. But we go through phases, right? And the last point is, what are the things you have that you can barter with? What if money becomes not important anymore to anybody? You know, what are the things you can barter with? Or is is some portion of cryptocurrency valuable? That's for you to decide. It's an interesting thing happening right now. The dollar is going to be depleted. I know there's people all around the world. Maybe your currency is being depleted for the purpose of and you know, by the way, the global resets a real thing. And this is not a conspiracy theory. Leaders of nations talk about it. Global recession, globalization. So if
You plan on saving for 10 more years, it's an important thing for you to
Know. So one of the things, you know, I've taught my head for globalization, global research to further come about is we have to get all the currencies to kind of be at the same place so that you can create a global currency,
Which means you're going to there's going to have to be a purposeful hurting of the American.
Anything anything that strong would need to be hurt to to to get down to that level. So or just for power tensions in the world to destroy the strength of something that's strong. So just think about that. So, you know, where does crypto come in? I don't know. I'm not an expert of that. But it's fascinating. It's definitely fascinating and something to think about and watch and. But what are physical things you can barter with, you know, ammunition right now? You can literally right now, if you had certain ammunition, you could probably barter for it because you can't find yourself
A lot more than you bought it for a price
On it. So what are the things that are important to have? Well, hey, part two is going to be really awesome, too. It's going to have we're going to kick it off with the list of things we've included. Why the RV for the last ten years has been so important, ten or eleven years to us in one of the major reasons why we purchased it to a whole bunch of other things, things we're doing now and thinking through and all these things. And then marriage prep for uncertain times. That's part of prepping for uncertain times and community. And we're going to let you in on a meeting we were just part of in our in our area, our neighborhood and some some insights into what's happening with us as we build. A new place, so
So thanks for joining us today. We hope that this podcast was encouraging and spiritually uplifting as we were focusing on being prepared spiritually for uncertain times. Amen. Hey, thanks for listening to this episode. For more resources, go to CourageousParenting.com And ourageousMm.com For free online workshops, blog posts and best selling courses. Also, we wanted to quickly tell you about our six week online parenting mentor program, Isaac and I created a powerful biblical curriculum. Here's how it works. Each week we release a video with a downloadable parenting package to make it easy for you to incorporate those teachings directly into your parenting.
This is an incredible self-paced program where we cover everything from obedience training to overcoming mistakes most Christians are making. But more than that, it's a supportive community. You'll have access to our private online group, Live Webcast and the courageous parenting text message line. Where Angie and I can send you weekly encouragement straight to your phone.
If you're interested in joining our next on line parenting mentor program. Secure your spot now at CourageousParenting.com