We live in a time where the most relevant parenting advice involves a discussion about modeling civil disobedience to your children. The Tolpin's dig into the four governments; self, family, church, and civil while sharing when would it be Biblical to disobey the civil government. It's a thought-provoking episode that every marriage should discuss right now wherever you live in the world.
In This Episode We Cover:
God first, then country
Self-Government
Family Government
Civil Government
Church Government
When are we to exercise civil disobedience?
What's coming in Part-Two to this podcast series.
Weekly Tip and Date Night One Sheet SUBSCRIBE HERE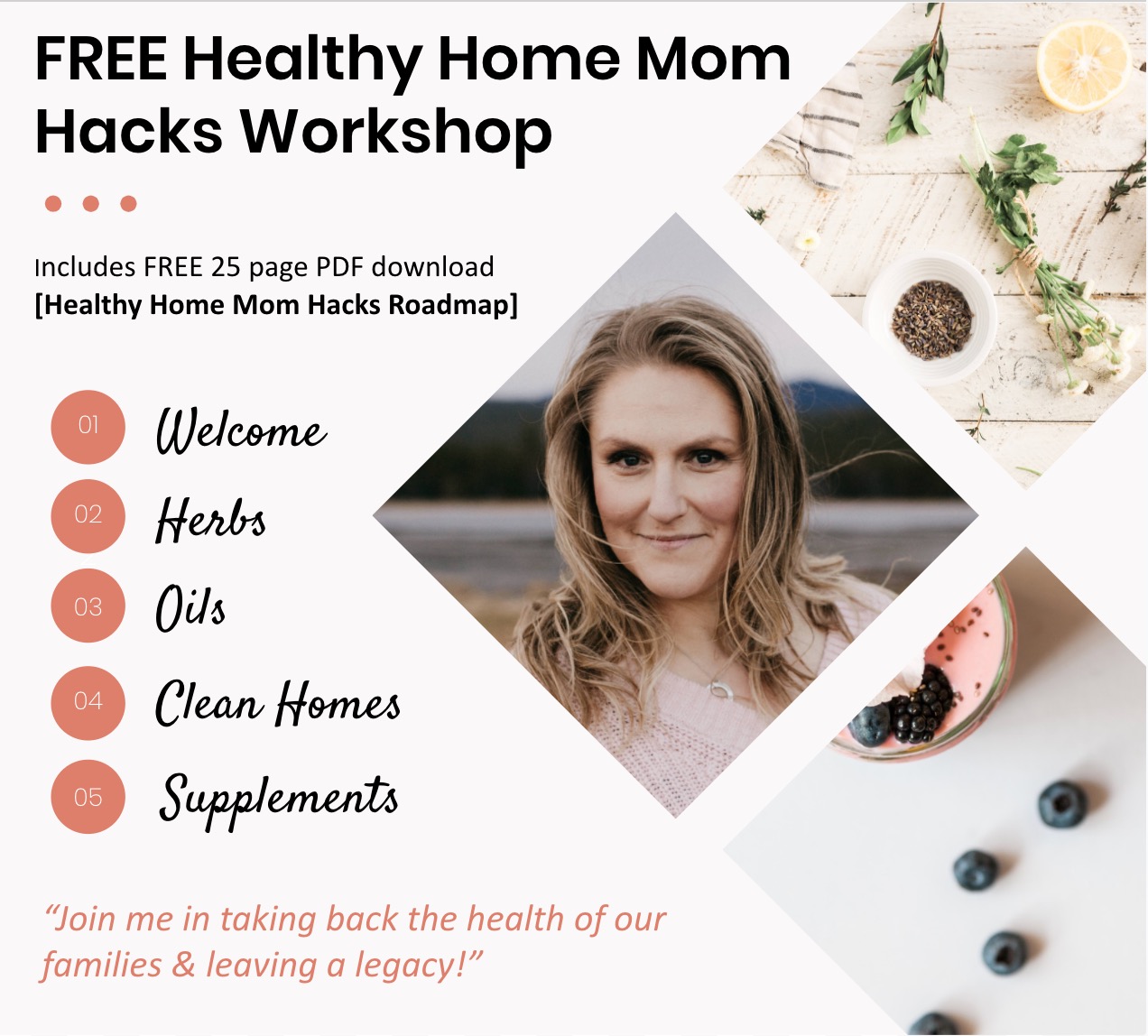 Scripture In This Episode:
Isaiah 1:17 – "Learn to do good; Seek justice, Rebuke the oppressor; Defend the fatherless, Plead for the widow."
James 4:7 – "Therefore submit to God. Resist the devil and he will flee from you."
2 Peter 1:5-7 – "But also for this very reason, giving all diligence, add to your faith virtue, to virtue knowledge, to knowledge self-control, to self-control perseverance, to perseverance godliness, to godliness brotherly kindness, and to brotherly kindness love."
Ephesians 6:1 – "Children, obey your parents in the Lord, for this is right."
James 1:26-27 – "If anyone among you thinks he is religious, and does not bridle his tongue but deceives his own heart, this one's religion is useless. Pure and undefiled religion before God and the Father is this: to visit orphans and widows in their trouble, and to keep oneself unspotted from the world."
Matthew 28:19-20 – "Go therefore and make disciples of all the nations, baptizing them in the name of the Father and of the Son and of the Holy Spirit,  teaching them to observe all things that I have commanded you; and lo, I am with you always, even to the end of the age." Amen."
Genesis 9:6 – "Whoever sheds man's blood, By man his blood shall be shed; For in the image of God He made man."
Hebrews 10:25 – "Not forsaking the assembling of ourselves together, as is the manner of some, but exhorting one another, and so much the more as you see the Day approaching."
Romans 12:13 – "Distributing to the needs of the saints, given to hospitality."
Psalm 35:18 – "I will give You thanks in the great assembly; I will praise You among many people."
Ephesians 5:18-19 – "And do not be drunk with wine, in which is dissipation; but be filled with the Spirit, speaking to one another in psalms and hymns and spiritual songs, singing and making melody in your heart to the Lord,"
2 Corinthians 3:2-3 – "You are our epistle written in our hearts, known and read by all men; clearly, you are an epistle of Christ, ministered by us, written not with ink but by the Spirit of the living God, not on tablets of stone but on tablets of flesh, that is, of the heart."
Resources:
Support The Ministry
DONATE

, to become a bigger part of shifting the culture of future generations through impacting 1 million families and their legacies. We are in full-time ministry as a family of 10, everything makes a difference.
Thank you for being part of this movement to equip 1 million families and their legacies with Biblical truth to raise confident Christian kids in an uncertain world.
Full Transcript:
Welcome to Courageous Parenting Podcast, a weekly show to equip parents with biblical truth on raising confident Christian kids in an uncertain world.
Hi, I'm Angie from Courageous Mom, and I'm Isaac from Resolute Man. We've been married for 21 years and have seen the fruit from raising our eight kids biblically.
Based on the raw truth found in the Bible, we can no longer let the culture win the hearts of children. Too many children from Christian families are walking away from their faith by age 18. And it doesn't have to be this way. It shouldn't be this way. Join us as we start an important conversation about effective parenting in a fallen world.
Welcome to the podcast. Hi, guys.
So we are continuing down a path of parenting topics, who would have thought these would be the parenting topics we've been talking about in 2020?
I know it's been insane. It's been a crazy year. Last week, I just want to encourage you guys, because we are in December and we're covering a topic that will be relevant.
All the time, just during the December holiday season, but last week, we did do a podcast on Christmas resources and traditions.
And so I just wanted to encourage those of you who are listening to this podcast, maybe you're listening for the first time. Yeah, we are courageous parenting. I'm @courageous.mom
Step mom Isaac is @resolute.man on social and right. So we're talking today about when civil disobedience is biblical. The reason we are is because that is a major question. So many Christians have, as they're faced with all kinds of new situations with the government around the world, governments around the world.
Now, I will say I really like our title, but we did have a few other ideas for this particular podcast, because we're talking about we're talking about four different types of government. Right. And a lot of people may not have ever really thought about this. I know our daughter. She because she was a government major. She was learning all about this as well. So a lot of people do actually know about different types of government that God has put in place. And that's gonna be part of our conversation today, because that is a huge part of knowing when civil disobedience is biblical. Yeah. Is understanding that. So we will talk about that today. But we're also going to talk about four main things that are getting threatened even today. That's kind of our agenda.
Yeah. So it's important as we go through as parents, leaders of our home to know when or to submit and be obedient and when we're to exercise civil disobedience. And it surrounds any time that government or anyone asks you to do something that is the opposite of what God has asked us to do.
Right.
When when they are asking you to disobey his word basically is the epitome of the reason and what we're going to talk about and why why are we talking about this is parenting. You talked about how we're parenting ministry.
But you guys, this is an important topic because you need to equip your kids and understanding when it is relevant for them also. And we will dig more into scriptures as we're going through this. But I just want you to be thinking about this in two parts. Yeah. What is this? Speaking to me as a child of God, a party, a part of the body of Christ, as a Christian individual, as a leader of my household. But then as I am modeling for my kids and verbally teaching them these things, what should I be teaching them?
And is such an important marriage conversation right now? You've got to be preemptively talking about these things before you have to or faced with a decision, because if you don't talk about them ahead of time, you might not be in alignment and how you choose to proceed in challenging situations.
So super important and first of all, I just want to say, Angie and I believe in government. We love government. God gave us government to submit to. Totally. And Romans 13. We'll talk about that. But so we're pro government. Very much so. And especially love our country, the United States, because of the Constitution and the freedoms that creates to live a life mostly free of government intervention, or control, I guess is a better way of putting it.
Yeah, I would say, too, that a lot of people have been asking me questions and and just us as well. Through the courageous parenting Instagram page, they've been giving examples of what's going on in their churches and saying, is this time for me to leave my church and things like that? And so we will briefly talk about that, because some of what the government is doing is actually overreaching churches authority and preventing people from obeying God's word within the context of church.
And so we will be getting into that. I just wanted to briefly mentioned at the beginning, because this is a really relevant podcast for everybody to be listening to as the months go on and we start seeing potentially even more control.
So I will dive in in a second. But thank you for being part of the one million Legacy's movement and on iTunes. If you've given us five stars or written review so encouraging we read every single one often repost them on your insta stories on Instagram and Facebook. Also, again, make sure you're part of our email list. We don't know how much longer will even be on Facebook and Instagram or be allowed to be, for that matter, so super important that we're connected. Let's make sure we have each other's email addresses. You can do that going to CourageousParenting.com. Also, all the show notes, resources, everything free and the things that support our ministry are CourageousParenting.com and CourageousMom.com too. And so we sure appreciate that as we support our family and our full time in ministry.
So let's dive in. OK, so first and foremost, and I think that it would be worth repeating a couple of times, we hope. And if there's one thing that you take away from this, it's God first, then country, not the other way around God first, then country I recently I don't know where I read this, but I recently was reading something online. This was probably a couple of months ago just about the context of priorities and how priorities was not actually a word priority means there's one thing that's most important and that it's God actually, and that all other things are not actually a priority because there was only one word for it and it was priority was singular, not plural.
And it is still everything down to how does this align with what God says for my life, what God wants for my life? Is this God glorifying?
Right. And is this loving my neighbor? Yeah, OK. And so I'll just, you know, something that's been on my heart before we dive into this topic is that the concept of the second and greatest commandment? Right. The first commandment to love the Lord, your God, to throw heart, mind, soul and strength. Right, God first, then country second is to love your neighbor as yourself. Can't forget the neighbors. And we have now some states that have created spy hotlines to turning your neighbor. So no one feels safe amongst their neighbors anymore. No one feels like they can even imagine if churches had to go into full-on home church model because churches are not allowed to me. Let's just say that that was to happen and you have spy hotlines available and you have neighbors that even if they are Christian, they they've kind of fallen for this narrative of not meeting with more than six people or whatever. And then you have some people over to obey the Bible on the topic of hospitality and you have fellowship and then your neighbor turns you in. Yeah, right. Or even just being able to help your neighbors. There's going to be times when we all need help. Absolutely. We've experienced that. And so knowing and loving your neighbors is the second greatest commandment. And now now what has been created is a fear of one's neighbor. Yeah.
So, well, the four governments we're going to talk about are self-government, family, government, church, government and civil government. A lot of times people when you hear the word government, just think of the government, the civil government, and really there's four governments and they all submit to God or should.
And when you say civil, it actually encompasses both state and federal. And within those there are different branches and so forth. And so when we just use the word civil throughout the podcast, but that's what we're referring to is both state and federal and they're supposed to be working in collaboration and cooperation with one another. Yeah, but what we have witnessed this year is actually animosity between the two and oftentimes being at odds with one another. So that's an interesting concept also.
And we're hearing things from you guys all over the world. It's really fascinating because we kind of have a bird's eye view of what's happening all over the world because of your private messages to us. We love that people in Canada can't get a haircut. They'll be arrested for someone. One guest comes into their home. I recently heard that's coming up to, you know, just all kinds of things all over the place. Australia, crazy things. They can't even fly out of their country unless they're they get a vaccine. We heard. So lots of stuff going on around the world. Again, we're not to fear we're not fear based parenting. We don't have fear of things in the world. But we are to be in wisdom and we are to trust and obey God first and foremost. And just because we're not fearful doesn't mean we don't take concise action on things in wisdom. So super important.
And it's important to know the word more now than ever because we need to know what God's word says so that we can react biblically and and be proactive. A lot of what we talk about here in this podcast, the greatest parenting podcast, is to help you guys to be proactive in your communication, in your marriage and in your parenting so that you're not reactionary parents. Yeah, OK. And so as we are talking about these different things, I just want you guys to know we're not trying to, like, stir up any kind of fear in you guys. In fact, the opposite. We want you to be as prepared as possible. And part of that is communicating about these things.
Knowledge erases fear.
So when we're knowledgeable about these things, we already know what are the points where we need to have civil disobedience. Then there is no fear. We already understand what we're supposed to do and what we're going to do and what we're going to do as a married couple.
So for our families, that's pretty important these days. So let's talk about self-government. So self-government. This is the first government that God, which is the individual We are to have self control. Another way to look at it is human beings are to have self-control. They're to govern themselves.
Well, in the obedience of God, so this is like a personal responsibility mandate. Yeah, and what's interesting about this, so whenever we talk about responsibility for your own spiritual growth, right? Yes. As a parent, for example, it is your jurisdiction to be discipling your children. However, at the end of the day, they're going to stand before God and they're responsible for their relationship with God. And same goes for wives, right? Husbands are to lead their families, to wash their wives in the word. But wives are responsible for their independent individual relationship with God. And it's not just your relationship with God. You're also responsible for your actions, for your mistakes, for your sins, for the things that you commit or whatever your convictions. You're responsible for personal research. Right. And this is an important, important aspect of government that I think is overlooked all the time.
It's not an entitled thing. It's the opposite. Self-Government is when it's operating well, when individuals are proactive, are taking care of themselves. Now, are there situations where people can't take care of themselves even though they give their best effort? Absolutely. There are situations where family and church need to come into play and help people. Absolutely.
And all people need accountability for different things in their life as well. Right. There are different aspects. And and the other governing authorities, I guess you could call them that God put in place were to help with that. They're actually there to help with that so that we are living biblically. So we're living morally.
But an interesting thought when regular able bodied people are look to the civil government as a means to get something, as a means to be taking care of it dramatically skewes how they choose who they vote for, for example, it dramatically skews what they care about and we are not to be reliant. It was never intended that we're trying to be reliant on civil government.
That's a way in a position of hierarchy that it is not intended. No. Have you? Correct.
Yeah. And the reason when we're looking to get something and gain something from government and that dictates how we choose and what we choose, then it's it's a self focused choice and it's actually a entitled perspective, an entitlement attitude, a heart attitude of not wanting to necessarily work in.
I mean, you guys know, the scriptures that say things like it's it's it would be better for an unbeliever than for a man not to provide for his family, for example. Right. And so to be voting for and choosing a and voting for an officer to be put into office, who's going to be governing that is going to create that kind of life where people don't have to work and then they're just given money and they're dependent upon the government is not a biblical thing to be. Well.
Well, the global reset that's being talked about is the even as at one time in my past I helped found a software company. And so I was in the tech world for a bit. And I remember sitting in a meeting in Bend, Oregon, actually four years ago, five years ago, and then talking about the future and how there will come a time where it's actually a good thing and an important thing, that everybody is given a certain amount of money every single month because technology will advance so much that there will be less jobs. And we need to take care of people in these kinds of things. And I remember looking around the room and people are just nodding in favor of this. This is four or five years ago. I was outraged inside. I'm like, what is going on? Right. This is crazy. This is defying this is crippling self-government. This is a form of socialism. This is this isn't the way we need to go. But this is being embraced today because there's a breakdown of self-government.
It's embraced and it's been embedded what they are trying to teach the younger generations as well. And so that's something that we need to be aware of and to be communicating with our kids about this. So this concept of individual or self government is an important thing that you need to be teaching your children. And that's what Isaac and I want to encourage you guys in. Obviously, we want you to be aware of it, this personal responsibility, this self-control. So any scripture that talks about self-control, you brought this up, any scripture that potentially talks about self-control is referring to self government, how to govern yourself well.
Well, that's right. And that's something that we want to teach our kids. We want to teach them emotional self-control. We want to teach them self-control over their thoughts, take every thought captive under the obedience of Christ. That's a skill that we need to be teaching our kids and practicing ourselves. Right. Which every thought that's coming through social media, when you take those thoughts captive that. Is a form of self-government, another aspect of this is the creation mandate, which you and I were talking about this earlier, and you called it the dominion right of how God gave dominion over the Earth to Adam and Eve.
Oh, yeah. Yeah, it's biblical Genesis. And it was just interesting how the Dominion software is, you know, in controversy right now and the election and potential election fraud and all that. I believe there is election fraud. There's so much evidence. But you can believe differently and we can still love each other. It's fun. But the Dominion software, just the name of it, was uncanny.
I know. So when you think about the first mandate that God gave to man, he created Adam and Eve and he gave them this mandate to take dominion over the Earth, to be fruitful and multiply, to preserve, to take care of. And it's called the Dominion mandate, really. And we also know that Satan is always trying to he's in this competition. He has this competitive spirit with God. Right. He has been trying to be like God since he was cast from heaven. That was actually the argument between him and God.
So let me look good in twist things to be evil.
Right. What's interesting, though, is that you've got this Dominion software, like you said, just the title of it alone makes you go, OK, we know that Satan is a counterfeit and he always tries to do what God has done, but he does it in a counterfeit way. That's going to fulfill his goal, which is to steal, kill and destroy. Which interesting enough, I mean, you said that the Dominion software is part of what we believe as the fraud or stealing of the election.
Yeah. With the overall bigger purpose. What's behind it. You heard the deep state or the global effort at a global reset build back better. By the way, the Biden uses is used by the World Health Organization, I believe, or something. You can look it up. And he's adopted the slogan that's used around this global reset thing. And so you just look at this. And what the belief is, is that there's overpopulation, that we have to curtail that and actually decrease population.
And obviously getting the United States, the stubborn America, they're so stubborn in wanting things, which, again, this is the opposite of what God the mandate that God gave Adam when he gave him dominion over the earth to be fruitful and multiply. And here's them using this Dominion software and their whole agenda of overpopulation and to decrease populations, literally the opposite of what God set up.
So let's buy let's buy America, let's influence America, and let's get the right person in charge so we can control it. And so let's use fraud in this election. Now, if you disagree with some of that stuff, no problem. Again, we love you. We can disagree. I hope we can still disagree in this world. Right. And still like each other. So self-government. We have some scriptures.
Yeah. So, well, first we wanted to just share from Isaiah chapter one, verse seventeen that says.
Well, OK, the end of verse 16 says cease to do evil, OK, right there, let's just cease to do evil people, learn to do good, seek justice, rebuke the oppressor, defend the fatherless and plead for the widow.
This is part of what we're called to as individuals in our self-governing. But this is also what every institution that God has laid in place is also called to do this. Right.
And what I love about that scripture, part of why we chose that one is because it's action orientated and we are all about rejecting passivity and seeking justice.
It's important. rebuking oppressors, liars and fruads.
Yeah, we believe in proprietorial. God hears our prayers. It doesn't mean we don't take action.
Yeah. So, you know, we have some other scriptures we're going to go over as well that are really important. But before we jump into those, we wanted to bring up this point that we it's a question that as we're going through each of these different governments, we should ask what happens when these things get out of order?
What happens when these different governing authorities that God has put in place get out of order? Yeah, yeah, yeah.
Super, super, super important to think about that, because we're seeing it right now, which is they infringe upon each other and then the government needs to be more controlling.
When there's a breakdown in self-governing, then the people, the populace, the government believes they have to step in and control more things because human beings aren't capable of governing themselves. And so as erosion of morality, as erosion in society happens, there's a belief then that we need to come in and make up for that.
But the negative aspect of the individual not taking responsibility and understanding that they've been given by God a responsibility to self govern when self governance goes down, then there's a need for more civil governance.
So, hey, you know, take prayer out of school, take the Pledge of Allegiance. Let's get rid of that. Let's, you know, let's censor Christianity.
Let's do all these things in churches down. I mean, all of it really.
And so is going to be a decrease, a further decrease in morality, a further decrease in self-governing, a belief that government needs to take care of everybody, control them, be even a deeper part of their lives. And people gradually, like the slowly cooked frog, go right along with it, including believers sometimes.
So a transfer of authority begins to happen where there's overreach from one authority into the other. But really what we're seeing now is overreach mainly from civil into all of the other pots, if you will. Right.
And that's something that we as Christians need to be aware of when we're thinking about when is it biblical to be civil or to be disobedient to this civil governing authorities and the mandates or whatever that they're asking of us. Right. Yeah. And so we need to ask, is this an overreach? We need to ask what happens when everyone is being controlled. Right. What if everyone does do this? What will be the consequences? What will be the potential ramifications? We just need to be critical thinkers. We need to ask these questions, have discussions about it.
So second, Peter, one five through seven. Great scripture for your kids, by the way. This is so good. Lead your family in the Bible. You could do a whole conversation just around this one. Scripture, by the way, when you're teaching the Bible to your kids, into your family, don't overthink it. Pick one little scripture and just talk about it. You're so capable. And you know what? In the moment, if you pray beforehand, God will the Holy Spirit will help you. Just like in Jeremiah. I'll put words into your mouth. Do not fear, right. Said a little differently. That is the basic meaning right here says. But also for this very reason, giving all diligence. Add to your faith, virtue to virtue, knowledge to knowledge, self-control to self-control, perseverance to perseverance, godliness to guidance, brotherly kindness and brotherly kindness. Love for if these things are yours in a bound, you will be neither parent nor am fruitful in the knowledge of our Lord Jesus Christ. So that is a great scripture for self governance. Governance. So super, super important. Let's dive into the next one, which is family.
So this one is the God placed the family in order, obviously in Genesis when he realized that was not good for man to be alone. So he created Eve, who was the the helper suitable, if you will. Right. That's what Genesis calls Eve. Her name also means mother of the living, which I think is really beautiful. And then she was gifted with the ability to bring forth life, her and Adam together as partners and with the Lord, he brought forth life from her womb.
She even says, with God's help, I brought forth life. Right. And so. This is the second government, if you will, is the family government that God created in Genesis.
We already talked about the Dominion mandate, basically, that he gave people right to be fruitful, multiply, expand, preserve assets, these sorts of things.
And if you're if if we're not doing the mandate of God, then, you know, we might be missing the mark. We are to be fruitful, multiply. We're to have families.
And obviously some people there are some people that are called to different things outside of having immediate family and fruitfulness is not just numbers of children.
And you guys can go and listen to our other podcasts on that as well. Fruitfulness is also like if you have a bunch of children and none of them are following the Lord, is that fruitful? Right. It's not really fruitful. And so to be fruitful, you can look at all other scriptures. I mean, we could rattle off a bunch of Deuteronomy six, go read that entire chapter. Right. That that commands parents to teach the commands of the Lord to the children and their children's children and write them on the doorposts. Yeah. And I mean, there's there's tons of encouragement in how to do parenting. We talk about that in many other podcasts.
Yeah. We would never judge someone else based on their family size or dynamics or. No, no. That is between you and your spouse and God and everybody's family looks a little different.
But the point, though, to preserve assets, to have dominion over the earth, to be fruitful, to multiply, it's just interesting that the opposite agenda that's being pushed by some governments right now, like even look at China, they limit the amount of kids that families are allowed to have. There are many other things that are probably going on that we dare not speak of. Right. And so we need to be aware of what is what is the spirit that is behind the governing authorities, because if they are telling us to disobey God's word, that's when we don't obey them. Yeah, actually.
So I remember our first child when she was young. I this is probably one of the first scriptures I taught or I remember teaching, which is in Ephesians six one children obey your parents in the Lord for this is right.
And I remember that being so important because I didn't want our daughter. And I know we should say we didn't want our daughter just to obey us just because we're her parents. We wanted her to obey us because it's also what God commands.
Right? And because she loves us, because she loves God. And we talk more about that in the parenting program in the heart of behind this. Right. The heart of parenting. Yeah, but you guys listen, if children are obeying their parents, do they obey them in everything? Actually, there is an exception. Yeah, right. Because it's God first, then country God first, then family God first, then do you see what I'm saying? And so if parents were to command a child to do something that is disobedient to God's word, let's say an addict is an addict and they tell their kids to go steal food. Right. Or they send, let's say, a corrupt but corrupt business. Right. Family business. The mob. I'll just use a mob. Right. And they send a child out as a hit man or something. I mean, these are things that we would never think would happen. But obviously, those are things where the child should disobey the parent. Yes, right. Because it's disobedient to God's word. It's immoral. It's sinful. Yeah. And I think that all Christians would agree. Of course, a child should never just obey their parents and something like that, right? Yeah, absolutely. And the same goes for within the family, too. Right. And so when we're talking about the the government of family, we want you guys to understand it's always God first.
Amen in the rest of the scripture says honor your father and mother, which is the first commandment with the promise that it may be well with you and you may live long on the Earth.
I think it's so important that God usually tells you the why. And as parents, we need to tell our kids the why. So children obey your parents in the Lord for this is right. But don't leave out. There's a promise that it may be well with you.
You may live long on the earth because you obey your parents because your parents are loving and they know what's right for you. And they're hopefully reading the scriptures. They believe in God.
You know, it's interesting as you're reading that it's something else just kind of sticks out to me about that particular passage of scripture. It's not just a word for children. It's actually a challenge for parents to be the kind of parents that are leading their children in the ways of the Lord that are we have a responsibility that we will be held accountable to where we are supposed to be teaching our children, having our children do things that are going to bring God glory, that are going to fulfill what God's purpose is for us here on Earth, not for selfish things, not for selfish gain, not for entitlement, not for hurting others, not for anything that would be disobedient to God's word.
Yeah. Amen. I want to take a moment and give you. Something for free, if you haven't got it already, is the date night one, it is a beautiful document you can download that Will has some key questions on it for your date night. Just get in alignment about what's most important for your family. No matter what time of year, it's always important to recalibrate. You can get that by going to CourageousParenting.com and subscribing to our mailing list. Also, you can get all of our show notes and everything at CourageousParenting.com. And I also just want to share real quick about the Parenting Mentor program. So many families are being transformed by going through this. It's the six week self-paced program with live engagement from us and even direct interaction. So if you want to join us, here's a little bit more about it and you can find out more at CourageousParenting.com.
Steve and I realized that we were getting too comfortable with the world's vision of how to raise our children.
But engineers, as have done in creating this, is literally phenomenal.
This program provided awesome scripture based teachings and just some really great practical applications. This class has just really rocked my world.
It has given me a vision for not just the different things that we might focus on as parents who are trying to raise our kids basically like our kids are behaving or what we're doing with discipline, but also the things at the heart.
We now have a game plan to how we want to raise our children. We have so many answers to the questions that have been in our mind.
And it's not just these hypothetical situations or it's not just this. Here's what I think you should do. It's let me show you where in scripture this is.
Do your legacy a favor and yourself a favor and just do it.
One of the best things that we've done this year, one of the best investments we've made this year, and I could not recommend it more.
We're no longer fearing dark days ahead, but we're so excited to raise the lights, to be leaders for the next generation.
So there are jurisdictions of the family government. And let's just talk about some of them. Safety and protection is on the jurisdiction of the family where to protect our families were to provide safety for them. Does that mean the civil government can't also do that? Absolutely. That we love the police and.
Oh, yeah, I mean, imagine we are 100 percent behind supporting lawfulness. Yeah, justice. And Isaiah said to seek justice. Right? Well, sometimes you need to have well, always we need to have a civil government where we can trust those who are going to be seeking justice in providing protection right in the community.
Well, after the arc, Noah and his family get off. Shortly thereafter, the civil government was created by God and, um, you know, talking about genesis 9:6.
So you can go look, that's super, super important.
And you know that that's there. But safety and protection provision. Right. Should be that's under the family jurisdiction if that breaks down. Yeah. Hopefully other people help people. Right. That's the way it was originally set up. Education is up to the family. It doesn't mean everybody needs the homeschooled, but the choices and the options for should be under the parents jurisdiction if they want public Christian homes, what they want their kids to remember, what kind of education they want for their kids, that is in the family jurisdiction, super important health, welfare, spirituality.
Family jurisdiction.
Yeah, and if if the civil government comes in and says it starts controlling those things.
So this is the difference. This is where people have to actually decide now. They need to communicate with their spouse about what the Bible says regarding these different governing authority so that they can come to the conclusion of realizing, OK, do I believe that my child is my child or are they the states? Who do your children belong to?
And based upon that belief, you are either going to hand over readily your children for whatever the government wants for them, or you're going to take on the jurisdictions and the responsibilities of safety, protection provision, education, health care, welfare and spirituality. Now we realize that there's obviously families and communities all over where the family unit is broken.
Yeah, and like I said, there is actual biblical authority that talks about Christianity, churches getting involved in that and offering support and involvement.
Yeah. So just think about that. How are you doing with your jurisdiction's leading your family? You should get together with your spouse in these different areas. How are we doing protecting our family? How are we doing with safety and protection and safety? I mean, are might have different things based on our environment. What's going on now that we're not, you know, greater on certain times? You've really got to think about what is prudent to protect and keep my family safe, not in fear, but in wisdom. Things are so obvious. Right. And so if you're not doing anything in that regard that reacts to the uncertain times we're in, you might need a gut check. And to think about that. OK, so superimportant. How about health, education, welfare, spirituality? You know, some people when your churches got closed down, it's kind of a gut check, OK? There's not a pastor leading my family right now.
So now who's leading my family spiritually? What's interesting about this is also the concept of community and the importance of church, which we'll talk about that in a in a few minutes. But when churches get closed down, you start. That's when you realize, oh, do I have real relationships with other like minded believers or is my community actually not like minded? Right. Like, if it's just people from work or neighbors or whatever and they're not like minded, it's time to get serious about developing solid relationships with minded believers.
You've got to break out of your comfort zone. And obviously we moved and we're visiting churches and we've been going to one for a while now. We really enjoyed. And, you know, you got to go in with a smile on your face and look forward to meeting people and get to know people. And like, he'd been there for a long time. You just got to jump in and break out of your comfort zone. You might think, but I'm introverted. Well, me too.
He is. He really is.
So a lot of people don't believe that. But I've pushed a lot of the work I've done in my life has been the opposite of introversion on purpose, because I want to be able to be what people need me to be like Paul says. Right. I want to be able to break out and be able to connect. And obviously I need times without people. And that's important. Where Angie is kind of a mix.
I confuse people sometimes because I am more extroverted often. Yeah. But then I, I kind of get my fill and I get, I do get worn down at times. So I like to claim ambiavert which confuses people, but that is it.
And I don't like labels either. I don't think anybody is just like introvert or extrovert. There's more to it than that.
But but the next government that we want to talk about is actually the civil government, because that's the next one that God set in place. And so do you want to just drill us about that?
Well, the civil government is it's so important that it's not impeding on the family, government or the self-government. And it's super important. And the purpose is justice. A lot of the purpose is justice.
Justice needs to be served in situations where there needs to be mediation, there needs to be reconciliation. And these kinds of things, hopefully, obviously, believers need to reconcile with each other outside of court and things like that. But there needs to be that reconciliation and ways to do that. People that do wrong need to be caught and they need to be punished. Their needs that God set that up.
And it's called sowing and reaping. And it's a spiritual law that no one gets to hide from. Yeah. And when people don't experience the consequences, natural consequences of sowing and reaping. And this is an important word for us as parents, all of us, because we need to allow our kids to experience those consequences of sowing and reaping the natural consequences. Because if we if we cushion it from them, then when they're older and they we can't cushion them anymore.
The fall is much greater.
Yeah. And the government's there to preserve the good the government's there is to allow people to live. Freely, at least, the way our Constitution was written, the United States, it was really set up to allow people to be free, but at the same time not infringe upon other people's property, on other people's rights, on other people's freedom of speech, freedom of religion, all of these things. It was actually a protection against tyranny, against the people, but allowing people to live and be prosperous, whatever that means. So that's that's really what government was set up for in the United States.
It was really, truly believing in the best in people, too, that people could self govern and that the church would be very involved as well for teaching morality and biblical truth. And so when those two things are are are shut down, in a sense, we're not allowed to actually exercise in the functions that God gave them. You start to see immorality rise and you see the ethics go down the tube, really.
And I think we have to get back to what we're starting to see more and more of is is actually a fear of people. Actually, a people are can't be trusted so that we need to control of them more. We're starting to see more of that seep in. And what happens, what I've seen in humanity, especially in leadership roles I've played and so forth, is that when you give trust, people become more trustworthy when you don't trust people because people become less trustworthy. It's really interesting. It's it's like if you like giving respect, if you give respect people become more respectful. Not absolutely. But in general in a generality. If you give more responsibility, people rise to the level of responsibility God put in human beings, a desire to do meaningful work, a desire to provide, a desire to contribute, a desire to be proactive, however evil does to overtake some people. And they just do evil. And that's why there needs to be justice there in protections with the government.
And it's also why there's a huge need for the church, because the church is the next governing authority that we wanted to talk about. Yeah. And you guys, this is really primarily what is the purpose of church. Let's just talk about the purpose of church is instituted by Jesus, ruled by elders, limited to what the Bible says. Right. It's a spiritual authority.
And the purpose of the church is to exercise evangelism. The great commission is really like the ultimate goal, but also it's to its discipleship and glorifying God to worship him.
And so in Matthew, obviously, the great commission, Matthew 28:19-20 go therefore make disciples of all nations baptizing them in the name of the Father and of the Son and the Holy Spirit, teaching them to observe all things that I've commanded you and lo I am with you always even to the end of the age.
Amen.
So you guys, this is the thing with this is where the question comes in.
Oh, what do you do when your church stops meeting and when do you know when to find any church? And we are going to jump into four things that we have kind of narrowed it down to just in our conversations that we've been having with one another of the things that we're seeing happening with civil government overreaching and shutting down churches, limiting the way that they can meet, how many can meet this sort of thing. And it's different state to state in the United States. It's also different country to country. We're aware of that. And so but this is an important conversation because when. When one of these governing authorities, one of these four governing authorities, is not fulfilling its purpose.
The importance of its existence ceases to exist.
Think about that for just a second, when the purpose for which it was created is no longer happening. Then what's the purpose of its existence?
And we ultimately know that the devil, our enemy wants to steal, kill and destroy.
We know he doesn't want people worshipping God. He doesn't want evangelism happening. He doesn't want people getting discipled. He doesn't he's against the great commission. He's against personal responsibility. He doesn't want people getting saved. We know this is true about our enemy. It's important when you are in any war to know about your enemy. And these are just truths that we know from scripture about our enemy, the devil. We also know that Jesus has overcome the enemy and that we have the power of the Holy Spirit in our lives to discern these things.
So right now, more than ever, Christians need to discern they do. They need to discern what is happening to my church. And is this being used by the enemy? Is this fulfilling the enemy's agenda or is this fulfilling God's agenda?
Let's read in Romans 13, because this is the scripture used a lot and it's all scripture is true. So let's read it. Let every soul be subject to the governing authorities, for there is no authority except from God was paused there for a second. There is no authority except from God and the authorities that exist are appointed by God. Therefore, whoever resists the authority resists the ordinance of God and those who resist will bring judgment on themselves. Rulers are not a terror to do to good works, but to evil. Do you want to be unafraid of the authority? Do what is good and you will have praise from the same, for he is God's Minister to you for good. But if you do evil, be afraid, for he does not bear the sword. For he is God's Minister and avenger to execute wrath on him who practices evil. Therefore, you must be subject not only because of wrath, but also for conscience sake.
So by the way, in the next section is Love Your Neighbor and so forth, which is pretty awesome because, you know, we should be taking care of each other versus the government taking care of people. Right. Ideally that be works. So if all the governments were working in harmony and doing their best, we wouldn't have such a need for the government to help out.
One of the things that I think is so important that people forget is that this scripture is actually talking about the authorities that exist are appointed by God. Yeah, right. And so they're appointed by God, but they are also called to submit to God. Yes. And so, again, God first then country. This is a message for everyone in every country, everywhere. When you are a Christ follower, you follow his word. And if the government is calling you to do something that follows the the word of God loving your neighbor or something like that. Right, then yes, you want to follow it. But if the government is having you do something. That for a different reason, other than loving your neighbor, you need to discern that biblically and you need to teach it to your kids, and that is the point where you would have been civil disobedience.
So let's talk about civil disobedience and things you need to think about. The first one is neglecting to gather as believers.
So this is when the government requires you to disobey God's word. These are the four things that we think are worthy of disobeying the government.
And the first is neglecting the gathering and Hebrews 10:25 it says, not forsaking the assembling of ourselves together, as is the manner of some, but exhorting one another.
And so much the more as you see the day approaching other places and scripture talks about it's important to get together and stir up good works and sing psalms and worship together basically is what I say, right?
Many places it says and don't forsake the gathering.
And all these things are so important because we need each other. God knows that we become unfruitful apart from each other.
So this is the thing when you think about how the actual body of Christ functions, let's just talk about the body of Christ, right? One of its purposes, the gifts are dispersed among the body for the edification of the whole we know this from Corinthians, Chapter 12. You can go and read that.
And you guys, if we're not gathering together, we're not using our gifts. Yeah. So how is the body edified? It's not. The answer is it's not OK.
Now, some people can be using their gifts like you guys are listening to a podcast here. Isaac and I are teaching or sharing from scripture where hopefully this is edifying to you, maybe challenging you to think deeper about some things. And that's great. But true discipleship does not happen over social media. And the great commission is not about converts. It's about discipleship. Says Go ye therefore and make disciples of all nations disciple making happens face to face in real life relationships. And that's that. There is no substitute for that because there's no accountability through social media. There's no accountability virtually.
You can listen to a sermon online, but no one's going to be holding you accountable if you're not walking in a body of people that can go, Hey, brother, what's going on? Yeah. And so there are multiple reasons why we need to be gathering.
Just using your gifts and being obedient to that passage of scripture is one of them.
So it's been a long time that churches have either been shut down depending on where you are or people aren't going that are streaming and listening to messages that way. And because of that, it really falls on your shoulders. You are responsible for the spiritual condition of your families. And part of the healthy spiritual condition of your family is your gathering with other believers that aren't your immediate family. And that is really important. And if you're not leading your family to do that, I believe you're disobeying God. I 100 percent believe that and you're also setting an example that is an enormous mistake for their futures, this pandemic that we're in, that whatever you believe about it, is small in comparison to the things in their futures. And people still need to meet. We need to gather.
God created us as social beings. This is another aspect that comes to my mind. He created as a social beings because he's a social being, a triun God.
Yeah, he's three and one. We were created in his image and we need one another. Yes. You may have your spouse, you guys, we have eight kids. We are in community just within our home. But I'll tell you, our kids need friends. They need communication. They need in real life people. We need that. I need that with sisters in Christ. Isaac needs that with brothers in Christ. We spur one another on towards good works. For the kingdom of God, there is an element. Of being in each other's lives, that is irreplaceable any other way. Here's here's an example carrying one another's burdens. Isn't that a command in scripture to carry one another's burdens? But you may not know about that person's burden unless you see them sitting in church crying during a message or during a prayer time or during someone's testimony.
You may not be able to actually connect with other people and go, whoa, that that like maybe a woman drops off her baby in the nursery, right in the woman who takes the baby realizes, oh, man, this baby's really colicky. I'm going to check in on this mom, find out that she's postpartum, needs help, needs mentoring.
You're not going to know that unless you're together in real life.
Now, if you're streaming at home and you have been for a long time and you aren't noticing a real big difference from when you were going to church, that means there was some kind of corruption in your experience in the first place when you were going. It means that you weren't taking responsibility to develop relationships or you were. And maybe there's some challenge with the church. That could be. But I always would want to check myself before I blame it on something else. Right.
So, you know, it's your responsibility to be transparent and what you put in, you will get out of meaning in relationships. It can't just be a take, take, take. It has to be more about.
So let's not be too comfortable staying home. Right. Let's get uncomfortable and really pursue the deep relationships, accountability, spurring one another on. So your kids experience that, too. And so you can be better leaders for your family and we need it right now. That strength to have by knowing our Bibles and living it out to stand up and not fear when we need to in this society is super, super important. So don't neglect the gathering is important. The next one second one is hospitality.
Yeah, hospitality is a big one. I mean, we talked briefly about the importance of discipleship and how that happens face to face. And I'm just going to give you guys a brief rundown of something that God really taught me. When I did an in-depth study in hospitality, I realized that hospitality, bringing people into your home, strangers or people who you go to church with or neighbors, is really where heart connections are made.
It's where people feel comfortable opening up their lives and sharing about their hardship in their marriage or what's going on in their parenting and actually get discipleship. That is where discipleship happens, is in the home. And so the reality is that if we are being told by the government not to have anyone over for Thanksgiving. Right. That's just happened in some states or there's fines if you're meeting with people and there's more than six and a home and they have these spy hot channels out, then and you're choosing not to practice hospitality, you are disobeying God's word.
Here are a couple scriptures, Romans chapter twelve, verse thirteen, which is right before the Chapter 13 scripture that talks about obedience to civil authorities. It even says here. That some of our call as Christians is by kindly affectionate to one another with brotherly love.
How can you do that when you're not in person, in honor, giving preference to one another? How are you doing that if you're not in real life seeing each other, not lagging in diligence, fervent in spirit, serving the Lord, rejoicing in hope, patient in tribulation, continuing steadfastly in prayer. Are you praying for other people? Do you even know what other people's needs are? Maybe you are a part of a prayer team and someone has sent you a text and you're praying for somebody. That's awesome. But are you moved to tears because you personally know this person and it is a conviction on your heart to be praying for them every day because you have a personal connection. There is a difference. There is a difference in verse 13 it says distributing to the needs of the Saints and given to hospitality. Given to hospitality, there's another passage of scripture, I believe it's in Titus talking about elders and their qualification, where it says they must be given to hospitality to be qualified to be an elder.
We just talked about church authority and how it's supposed to be the elders that are ruling it. Right. But an elder becomes disqualified if he does not obey God's word and is not given to hospitality. So these things play hand in hand and this also massively impacts the great commission.
Well, and I think that if you if you're not going to church and hospitality doesn't happen, our doctrine gets off. We start if there is an accountability, if there isn't that positive pressure of other believers in other Bibles on our lives, we tend to veer a little bit from scripture sometimes. And we need people to pull us back because a little bit of veering, a little bit of veering, a little bit veering over time, which nobody's going to admit to right at first. But a little bit over time is a big distance later. And so it's super important in hospitality is crucial. We need each other.
And and so if you're not if wherever you are, they're saying not to have people in your home, we believe you should disobey, disobey or move.
And I'm just going to say it. You actually have a choice. You can be living in a place where you're not disobeying the civil authorities. That's one reason why we moved, because our heart was to want to obey as much as is possible, as much as it is possible for you to be at peace with everyone.
And there was a possibility for us. Did it cost us? Oh, yeah. It cost us big time to move a family of ten. It cost us in community. It cost us money.
It cost us time, physical exertion. It cost friendships. And we still have friendships with those people, but we're far from them. We're in a totally different state. But you guys, as much as it is possible for you to be at peace with everyone and to be obedient to God's word, you still have the choice on where you're going to live today. You actually have that choice. You might not have that choice in a few years.
I would rather be in a place where we can live freely as much as is possible and make less money. I'd rather do that and have to make new friends. I'd rather do that over a lot of things. Yeah.
And I think that part of it is recognising it's a bigger thing if you listen to our why we are strategically relocating podcast, which to this day is like our top podcast. Right. And you can go find that if you're new listener is very interesting. But we recently moved out of Oregon for many reasons. For years we'd been thinking, we don't want our tax money going to support abortions because we're pro-life. They can go right up. But yeah, there are many, many reasons. So we moved to Idaho. And you know what? We haven't been having to be as disobedient to civil authorities here as we would be if we're living the way we are now there. Yeah, like at Thanksgiving.
We could have been fined. Yeah, but but really, we weren't. And so here's another passage of scripture, psalm 35:18. I will give you thanks. In the great assembly. I will praise you among the many people I love that I will praise you. Among many people there are churches that are masking and telling people not to sing right.
Because that's what the government is telling them to. And pastors are bending and bowing.
I just I just think of the church and Iran churches, outlawed Christian church, and it's spreading like crazy. And they could get killed if they're caught. The same thing in China and these places. What must these Christians be thinking of Americans submitting to the government. They learned how to handle persecution and obey God's word.
Yeah, no, I mean, I've been to these countries and I've seen it firsthand, the persecution that they experience. Another passage of scriptures in Ephesians 5:18-19, which reads. Here we go, and do not be drunk with wine in which dissipation, but be filled with the spirit, speaking to one another in Psalms, hymns and spiritual songs, singing and making melody in your heart to the Lord, giving thanks always for all things to God, the father, the name of the Lord Jesus Christ, submitting to one another in the fear of God, not in the fear of man in the fear of God.
And so this is an important passage of Scripture. How can you be speaking to one another in psalms and hymns and spiritual songs if you're not meeting together?
Yeah. Hey, pastors, have a just quick message for you. It's probably the most challenging time you've ever had because there's people that's very divided, people with the mask thing. And should we meet should we not meet all these different things? And I would just encourage you to operate in a no fear mentality.
Is it God's church? Yes. If it's God's church, is he in control of it?
Yes. Is he stewarding you and others to make good decisions? Absolutely. But if he wants people to meet in person, then what are you supposed to do? Well, you might be thinking of the cost. Well, any time you never want to make a decision, not make a right decision because of fear of the costs. We're in that time now. What would Paul do? Yeah, so we make the right decision and trust God will take care of it. What about the nine thousand dollar fine and the next nine thousand are fine and it adds up and not so much bigger. Well, OK, bring it to the congregation. I'm sure everybody will cover it. God will provide in some way. And maybe there's a news story that happens because you're doing it and maybe it prompts other churches to start meeting and then you're able to share the gospel on the news story, why you're doing civil disobedience. And perhaps that starts to create change.
Maybe you get more fines, but God will keep it going if it does if your church ceases to exist because you take right action, in my opinion, based on biblical truth.. We have to trust the Lord. Happening in the churches today for sure, and God says the road is narrow. For those who are going to follow him, truly, the fourth thing that might require civil disobedience and a reason for you to switch your churches is evangelism.
Yeah, if evangelism is not happening, we've mentioned the great commission multiple times. You guys know on our podcast, we've mentioned it almost in every single podcast because it is the thing we need to be equipping our children. We need to be equipping the saints. We need to stir one another into, because that is one of the purposes of why we are even alive. Right? We don't live for ourselves. We live for Christ Jesus to know him, to make him known. It's Christ glorified at the purpose is the great commission.
And if churches are not able to do the great commission because they're not meeting, then what is why is the purpose? Why does church even exists today?
It ceases to exist for the reasons that God gave in the Scripture.
I want to I want to read to you something that was so encouraging to me, so convicting 2 Corinthians 3:2-3 says You are our epistle written on our hearts, known and read by all men. Clearly you are an epistle of Christ.
An epistle is like a book in the Bible ministered by us, written not with ink, but by the spirit of the living God, not on tablets of stone, but on tablets of flesh that is of the heart.
This is discipleship. This is evangelism. This.
Not on a blog post, not on a TV screen and not in an audio that you're listening to, it's written on your heart. And you touching lives by being social, by gathering together, stirring up good works and each other, reminding each other of the purpose, why you are here and how to respond to persecution, that is God's will for your life.
If you are a believer today, amen and by the way, you probably wanted some practical information on if your church isn't meeting, what to do. There isn't another church you can find to go to. How does home church work? What are the other options? What should we be doing? How do we do hospitality? How do we initiate that? How do you know talking about evangelism with your kids? So this is a part one of a two part series. And so in the next episode will go into the practicality of those things. Thanks for joining us.
See you next time. Hey, thanks for listening to this episode.
For more resources, go to CourageousParenting.com and CourageousMom.com For free online workshops, blog posts and best selling courses. Also, we wanted to quickly tell you about our six week online parenting mentor program, Isaac and I created a powerful biblical curriculum. Here's how it works. Each week we release a video with a downloadable parenting package to make it easy for you to incorporate those teachings directly into your parenting.
This is an incredible self-paced program where we cover everything from obedience training to overcoming mistakes most Christians are making. But more than that, it's a supportive community. You'll have access to our private online group, Live Webcast, and the courageous parenting text message line where Angie and I can send you weekly encouragement straight to your phone if you're interested in joining our next online parenting mentor program to secure your spot now at CourageousParenting.com