When things are so uncertain and the world is in the midst of change, your vision is more important than ever. Vision is so entwined with living with hope you almost can't separate them and your family needs their hope stirred up continuously. This episode will stir your hope up with scripture and practical wisdom on leading yourself and your family in fruitful directions.
In This Episode We Cover:
Identify Your Purpose
Relationships: Marriage, kids, community
Stir up hope, love, and good works
Resourcefulness
Reflect and Plan (See Ep. 01)
Identify family culture changes to make (See Ep. 02)
Ep. 106 – "The Church Meeting & More On Civil Disobedience"
Ep. 107 – "Handling Conflict & Disagreements That Uncertain Times Bring"
Weekly Tip and Date Night One Sheet SUBSCRIBE HERE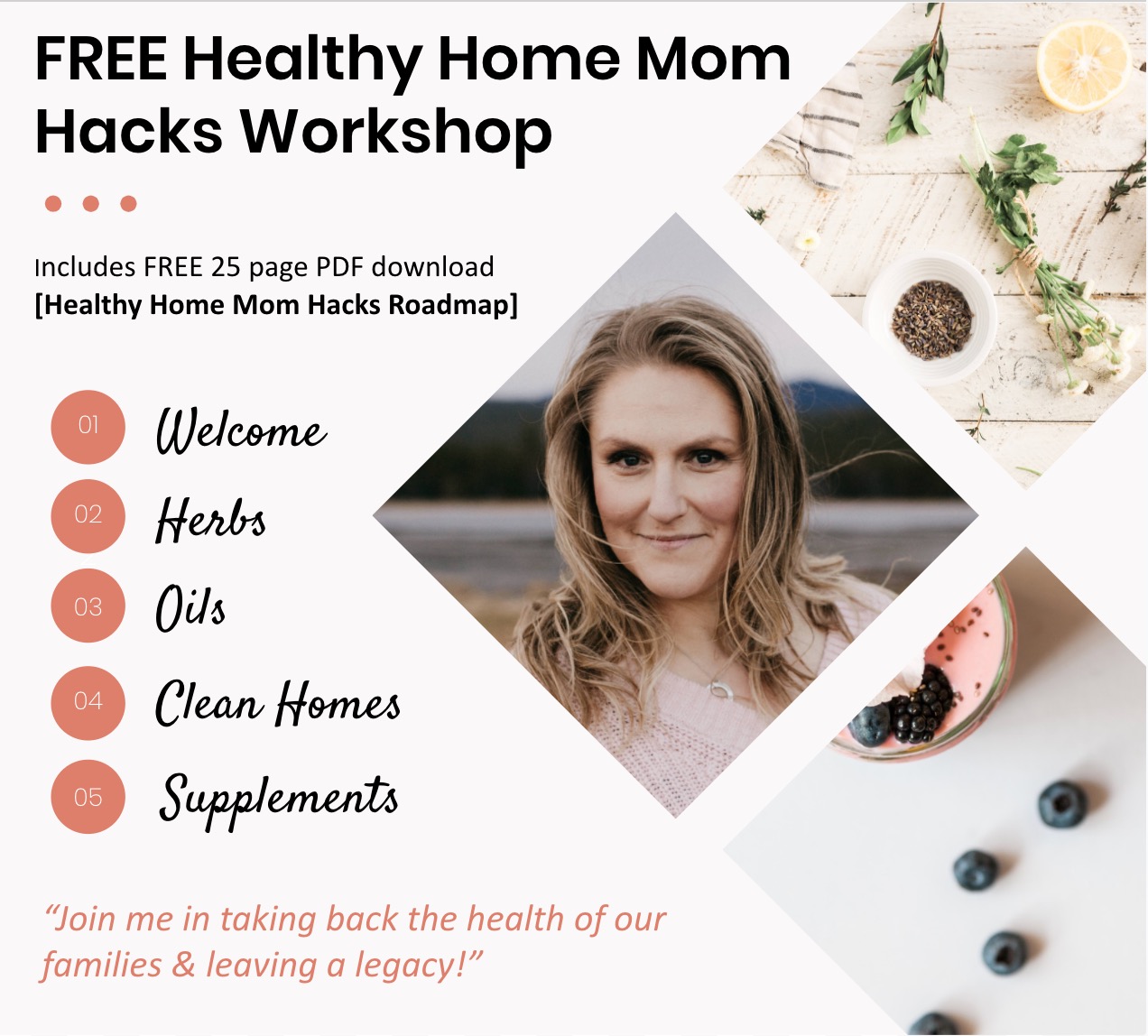 Scripture In This Episode:
2 Timothy 1:9 – "who saved us and called us to a holy calling, not because of our works but because of his own purpose and grace, which he gave us in Christ Jesus before the ages began,"
Mark 12:30-31 – "And you shall love the Lord your God with all your heart and with all your soul and with all your mind and with all your strength.' The second is this: 'You shall love your neighbor as yourself.' There is no other commandment greater than these."
Ecclesiastes 12:13-14 – "The end of the matter; all has been heard. Fear God and keep his commandments, for this is the whole duty of man. For God will bring every deed into judgment, with every secret thing, whether good or evil."
Ephesians 4:32 – "Be kind to one another, tenderhearted, forgiving one another, as God in Christ forgave you."
Hebrews 10:24 – "And let us consider how to stir up one another to love and good works,"
John 4:13-14 – "Jesus said to her, "Everyone who drinks of this water will be thirsty again, but whoever drinks of the water that I will give him will never be thirsty again. The water that I will give him will become in him a spring of water welling up to eternal life."
2 Corinthians 4:16-18 – "So we do not lose heart. Though our outer self is wasting away, our inner self is being renewed day by day. For this light momentary affliction is preparing for us an eternal weight of glory beyond all comparison, as we look not to the things that are seen but to the things that are unseen. For the things that are seen are transient, but the things that are unseen are eternal."
Resources:
Support The Ministry
DONATE

, to become a bigger part of shifting the culture of future generations through impacting 1 million families and their legacies. We are in full-time ministry as a family of 10, everything makes a difference.
Thank you for being part of this movement to equip 1 million families and their legacies with Biblical truth to raise confident Christian kids in an uncertain world.
Full Transcript:
Welcome to Courageous Parenting Podcast, a weekly show to equip parents with biblical truth on raising confident Christian kids in an uncertain world.
Hi, I'm Angie from Courageous Mom, and I'm Isaac from Resolute Man. We've been married for 21 years and have seen the fruit from raising our eight kids biblically.
Based on the raw truth found in the Bible, we can no longer let the culture win the hearts of children. Too many children from Christian families are walking away from their faith by age 18. And it doesn't have to be this way. It shouldn't be this way. Join us as we start an important conversation about effective parenting in a fallen world.
Happy New Year's, everyone.
Hey, guys, we're excited to have another year podcasting, lord willing, so there will be 52 episodes this year.
So if you'd like to give input, feel free to message us. Some of you already do. Some of your podcast episodes have already been done. So we definitely want to do what you care about and what is most edifying to the majority of you. So it's been such an incredible journey. This week's email will have a link every Tuesday when the episode comes out with an email that goes out of here on our email list. If not, go to dot com and sign up or any of our links in our social, too, should have the sign up option. But anyways, we'll have a link in there with our letter we just recently wrote, which gives kind of a review of 2020. We would love it if you read that. And thank you to all of you who have donated so far. You know, we made some traction on the goal and we still have a little bit to go. But we so appreciate everybody's encouragement being part of the one million Legacy's movement and all the social shares and the reviews in five stars on iTunes and all that stuff. So it really makes the podcast grow and go because it's all about impacting more people. So thank you for that.
Yeah. Today, you guys, we wanted to talk to you about vision because we just celebrated New Year's. Yeah, right. And so today is one of the first days of 2021. And we also we're going to encourage you guys to go back and listen to some previous episodes when I mentioned it right now, also, just because I think it's really important, we did cover Visioneering and family culture in our very first two episodes of the podcast in season one. So if you want more direction on that, that would be great. But today we are going to be talking about the importance of vision in 2020, one in uncertain times.
Yeah. So how do you have vision when everything keeps changing or feels like everything's going to change? Like I make a plan and then I already know things are going to change. What's the point? There can be this defeatist thought in us sometimes. And if you have, you know, kids that are old enough, they're going to be potentially having those same thoughts. So the best way to lead your kids is to lead by example and how to counteract that.
So we're going to talk about that, I think, to when I think about 20, 21 and a lot of times you see people sharing what their goals are, what the resolutions are, what their plans are, what their mission statement is, what their word of the year is.
You know, you see a lot of that kind of stuff at this time of year, and those are awesome. But I think that this year might be the first year that I'm actually seeing people share that they are discouraged and not knowing what to look forward to in 2021, because I think 2020 really shined a huge spotlight on a reality that a lot of people were not aware was a reality, and that's that they there's this element of lack of control over a large portion of our lives. Right. And so when you're wanting to have vision and leading your family or leading a company or leading a church or leading a ministry, leading anything, and if you're a parent, you are a leader.
If you are married, you have a role in your marriage. And honestly, if you're a Christian, you're called to lead in the world and in community.
And so a lot of people might be struggling right now with knowing what kind of vision to give in light of the fact that it's just become exposed, that there is a lot less control than we thought we had.
So what if I told you visions more important than it's ever been before? What if I told you that we need to have more energy and sense of purpose about us than ever before? How are we going to be resilient to change challenges and to navigate well, if we don't have a strong sense of hope and constitution in us towards the goals that we've set out to do that, God maybe has prompted the spirit of God has prompted us to do. And so, you know, yes, some things might not work out, but when you intend to do something, your energy is higher and it leads to things you never even thought of, like you might set out to do some things this year.
And by the end of the year, you did some very, very different things. But those are very, very different things that are good things probably wouldn't have happened if you didn't set out to do something different because of stepping stones and they give you energy, a sense of purpose. And what are you waking up for each day in these kinds of things versus just getting caught up in a feeling of drudgery and despair?
And I don't know what's going to happen.
I don't have more control. Hopelessness, right. Yeah. We were talking about earlier about how in Christ we have hope when the alternative is hopelessness.
And I guess that that's kind of our prayer and hope. You guys, as you're listening to today's podcast, we're going to go through a lot of different scriptures. We want to remind you of some important truths for the purpose of encouraging you as parents and as brothers and sisters in Christ, but also. To inspire you, these are good scriptures to go over with your kids, your kids need to be reminded of what their purpose in life is. And maybe you're going, whoa, have I ever actually taught my kids that they have a purpose in their life? And that brings me to another little brief. This conversation, I think, is important for us to have. You need to understand that if you want your kids to to really have a joy of life and to understand more of why God created them. You can't teach that apart from them understanding that God has created them with a purpose in life. And so there might be a huge portion of that that has been missing from their identity. And right now, identity in Christ identity and understanding our purpose is what all people of all ages need to be reminded of.
More than anything so important and not a great advantage of being a Christian is that we all have the same purpose. And that's the first point here, which is identify your purpose. So we have a lot of scriptures on this first point. They may be for you, they may be for your spouse. They may be for your kids. And so when you're listening, go, is this for me or who is this for? Who might be for a friend that's downcast right now. So these might be helpful.
Ok, so the first one is found in Mark 12, verse thirty one through thirty. Jesus is speaking here and he says the first of all commandments is this here. Oh Israel the Lord, our God. The Lord is one. He's talking about the Trinity and you shall love the Lord, your God with all your heart, with all your soul, and with all your mind and with all your strength. So four aspects of the being of the human. OK, this is the first commandment and the second is like it, which is this. You shall love your neighbor as yourself. There is no other commandment greater than these.
Well, and so these are clearly purposes for all people who who walk with Christ. And I think that that you know, I remember when our kids were some of our kids were in that pre-teen stage and and then kind of going through this phase of like just doing school.
Part of my purpose, just to school, clean my room, do my chores.
Right. And I remember taking one of the kids out on a on a on a little date or whatever, a little lunch date and going, you know, I noticed he had not really been super happy and joyful and I had to do some digging. I had to ask a bunch of different questions there by ten, eleven years old.
And what it dawned on me is that they weren't living with purpose and understanding the importance of their role in contributing to the family, understanding the importance of contributing to the body of Christ, understanding that God does have a purpose and a plan for them right now, which is to prepare for the next season in their life. But it's also what we just read to love the Lord, your God, with your whole heart, mind, soul and strength, which you bring in other verses that you know. Right, like your body is a holy temple. That would be part of your strength. You have to keep your body as you have to treat it as a holy temple and steward it well to be able to use your strength. Right. But then also knowing that in our weakness he is strong and to give him glory, that's also part of our purpose. And so as we're talking to our kids and we're sharing with them these perspectives on how do I love the Lord, my God, with all my mind, for example.
Well, I'm going to read things that are going to renew my mind, which is Romans twelve. Right. To be transformed by the renewing of your mind. It's their responsibility to take every thought captive. You are going to have to train your kids and teach them how to buy one doing it yourself, but then also teaching them how to, reminding them how to when they start getting depressed or they're sad or they're lonely or hopeless or whatever. Right. And so loving the Lord, your God with your whole heart, mind, soul and strength, you could literally take these four categories and teach them to your kids and go, this is part of our purpose as humans.
Amen. And then as you guys know, Matthew, twenty eight, eighteen through twenty is the great commission. But sometimes you might have forgot where that is. That's a helpful resource. And right here says and Jesus came and spoke to them saying all authority has been given to me in heaven and earth. Go therefore make disciples of all nations baptizing them in the name of the Father and Son and the Holy Spirit, teaching them to observe all things that I have commanded you in lo. I am with you always, even to the end of the age. A man so important right before that, by the way, in sixteen, just a cool note is then eleven disciples went away into Galilee to the mountain where Jesus appointed them, and when they saw him, they worshiped him.
But some doubted even at that point, some doubt. Some of them walked with him, walked with them, and they saw him. And so could your kids be doubting, you know, and with interesting things that might have happened last year in 2020 and think the way the world is this year and all these things. So we need to be having a sense of purpose about us and understanding our purpose.
And in that he happens depending on who you are. Many different ways, which we'll talk about it, right? So how do you do that tangibly with your work and what you do and these kinds of things and how your family dynamics are? So that's something that's fun to talk about on a date night. Sure.
I think to when you're talking to your kids about purpose and you're the great commission, a lot of people think, well, I'm not trained, I haven't got a seminary, I can't preach or I can't I don't know the Bible well enough to share the Bible.
How many kids could use that as an example, as an excuse for not being part of the great commission yet? How many children come how many people?
How many of you guys came to know Christ as a kid because the next door neighbor shared the gospel with you, took you to church with them, shared the love of Christ. They were forgiving, full of grace, a great environment for you to go to. I mean, we both have memories of going to kids homes where there was Christian fellowship. Right. And it was starkly different. And so from those who didn't walk with the Lord. And so you have a light, your kids can be a light. And that's an important aspect to teach them that they're part of the great commission. But also, I think it's important that we equip them, teach them how to lead someone to the Lord, teach them the Romans road, Google that one, and you can teach your kids those versus the next one. We want to share with you guys, as in Ecclesiastes, chapter twelve, verse 13 and 14. Let us hear the conclusion of the whole matter.
Fear God and keep his commandments. For this is man's all. For God will bring every work into judgment, including every secret thing, whether good or evil.
So I think that we need to remember that this is a declarative sentence, right?
Declarative, commanding sentence where God is saying this is what you need to do. This is a command, fear God and obey his commandments. That's also part of our purpose. Right? You do. And how can our kids do that if maybe they don't know God's commandments? Right.
Right. Absolutely. Obviously. Second, Timothy, one nine. Such an important verse here. Who.
Yeah, one nine. All right. Yeah, OK.
I'm not sure that's right. Yeah, it is. But I, we usually start with the fourth grade. That's confusing.
It's a very long therefore do not be ashamed of the testimony of our Lord nor give me his prisoner, but share with me in the sufferings for the Gospel according to the power of God who has saved us and called us with a holy calling, not according to our works, but according to his own purpose and grace, which was given us to us in Christ Jesus before the time began, but has now been revealed by the appearing of our savior Jesus Christ to his boss. Death brought life in immortality to life through the Gospel.
So it continues to continue. And I think it's so important and we got to move on. But I think it's so important that we understand we're saints.
And in revelations were referenced as kings and saints in the same sentence. And it's so important to realize that you were made on a for a reason, a lots of reasons. God made you on purpose. You're important and so are your kids, so your spouse. And together you have things to do and individually you have things to do and to be reminded of how important you are I think is important. And if that's encouragement to you, how much more do your kids potentially need to hear that from you, that God thinks that of them and over and over and over again, especially during uncertain times. So super, super important to do that.
One of the things that's so important about this verse, which you guys this is one of the longest verses, that it's just a very long sentence, many verses. But he says in here in a very kind of commanding way, says, therefore, do not be ashamed of the testimony of our Lord.
That is one of our purposes. We are not to be ashamed. So was that call you to in this next year, does that call you to start speaking up now? Are you not speaking up because you are ashamed? Maybe that's one of the visions you want to you want to encourage your family and embolden your wife or him or embolden the neighbor or someone who really has some amazing ability to connect the dots of what's going on in life with scripture. Maybe you need embolden them to not be ashamed, but then also says, nor of me, as your prisoner, we need to not be afraid to share other people's thoughts that encourage us as well. Right. He's saying don't be ashamed of the gospel, nor of me his prisoner, but share with me in the sufferings for the gospel. So we shouldn't be trying to in our in our vision making for this next year, we should go. OK, how can we avoid pain as much as possible? And what can I be doing to not have to deal with conflict? And like we can't think that way. We need to think like this to share in the sufferings of Christ for the gospel sake.
And then the last thing that was really stood out to me in this verse was that God is the one who has saved us.
He's called us with the holy calling, not according to our works. So as you're creating vision and you maybe are planning some cool things, that those things don't save you.
Right. And our kids need to know that. But according to his own purpose and grace, which was given to us in Christ Jesus before time began, he has a purpose.
It's his purposes. So as we're setting out and we're trying to think of this next year, what do we really want a purpose to do? Well, the question is actually, what does God want us to purpose to do for him? What was his will for us?
So here's so here's four things on the practical level here. And we have six points. We got to move here, but we have four points. One is you got to pray. You got to be in prayer to understand and hear from God, because if we just operate in the flesh and make plans, that is not we more than ever need the God that can see ahead of us and know all the circumstances and all the things going on to give us revelation about what we're to do and to prompt us and prompt us away from things and prompt us towards other things. Super important being prayer and being prayer together, being the word just recent.
There was a period of time where I was out of the word because I couldn't. You're not, you know, find your Bible and you really love your Bible.
That happened to me. And I found a church, actually.
But anyways, I found it and it was it's been so refreshing to be in the word. And I could just literally feel the difference of the days I wasn't in the days I was consecutively. It gives you so much more hope. So much more energy, so much more figuration, peace you can hear more clearly in your prayers. It's so important and the next thing is such an important, critical, critical step that I hope you don't miss it. His journal got it right, especially this time of year. You got to write your thoughts and ideas about things and definitely go listen to our very first episode we ever made, Episode one on Vision, because it gives you all the details of how to do that. As Angie mentioned, in the fourth thing is you've got a team, you have a team, you have your marriage team. It's one of the most powerful teams in the world is the men's team. And if you want yours to be stronger, then you need to work more together proactively. And one of the things you do the journal individually and you come together and you talk about what you're thinking about for this year. And it's so important. And I don't think you need to make lots of plans. I think you just get a few things right together. You can make all the difference.
And it's really something that you should be doing more than just at the beginning of the year, which if you listen to some of our other podcasts, you know how intentional Isaac and I are about what we do actually do words to focus on each year with our kids, with our family. Yeah, we've had little catchy slogans like Eagles versus Eagles or producers versus consumer, stuff like that. We talk more in depth about what those mean and how to pick those. But really what I'm saying is that journalling aspect where you're journaling separately and then coming together and sharing what's on your heart and what you think the family needs to focus on, what you need to focus on, what your marriage needs to focus on. Yeah, those can be exciting conversations, right? You walk away feeling so rejuvenated together and more like a team, which is what is God glorifying.
I want to take a moment and give you something for free if you haven't got it already is the date night one. It is a beautiful document you can download that Will has some key questions on it for your date night. Just get in alignment about what's most important for your family. No matter what time of year, it's always important to recalibrate. You can get that by going to CourageousParenting.com and subscribing to our mailing list. Also, you can get all of our show notes and everything, a CourageousParenting.com. And I also just want to share real quick about the Parenting Mentor program. So many families are being transformed by going through this. It's the six week self-paced program with live engagement from us and even direct interaction. So if you want to join us, here's a little bit more about it and you can find out more at CourageousParenting.com.
And I realized that we were getting too comfortable with the world's vision of how to raise our children, what Angie and Isaac have done and creating this is literally phenomenal.
This program provided awesome scripture based teachings and just some really great practical applications. This class has just really rocked my world.
It is giving me a vision for not just the different things that we might focus on as parents who are trying to raise our kids, basically like how our kids are behaving or what we're doing with discipline, but also the things, the heart.
We now have a game plan to how we want to raise our children. We have so many answers to the questions that have been in our mind.
It's not just these hypothetical situations or it's not just this. Here's what I think you should do. It's let me show you where in scripture this is.
Do your legacy a favor and yourself a favor and just do it.
One of the best things that we've done this year, one of the best investments we've made this year, and I could not recommend it more.
We're no longer fearing dark days ahead, but we're so excited to raise lights to be leaders for the next generation. So another huge aspect of vision that we want to encourage you guys in is understanding right now. There is massive censorship and muting happening of Christianity and of conservatism.
Oh, yeah. Just just today, I just read an article where the election of senators in Georgia, I think it is they Facebook took down the pages of the GOP GOP candidates. I just can't believe it.
Of just the Republican ones. Yeah, that's just incredible. But so obviously, we all know that there's massive muting and censoring. Well, what could be translated from that is no one wants to hear from me because I'm a Christian or no one wants to hear from this that voice anymore that's dying. People could literally feel that way.
And so we want to encourage you guys that there's a massive purpose for why you are here in this generation. God in his sovereignty. Yeah. Chooses to place people in specific places for a reason. Astir is a perfect example for such a time as this. She was placed there to advocate for the Jews. So what is God placed you in this generation for where? Why has he placed you in the workplace that you're in? Why is he placed you in the neighborhood? Maybe the church, the family that you're in? And I think that those are the important questions that are going to lead us to the action steps that we need to have this next year. But here's a few basic one. Forgiveness, this world needs forgiveness, they need God's grace, they can't comprehend if they have not received the gift of free grace and forgiveness from Christ, they cannot comprehend not being accepting of a sin or tolerant of a sin along with loving a person. They can't separate those two. But when you're a Christian, you can understand that and you can have grace and compassion for people who are walking in sin while still not condoning it. You can love them and leave them to go and say no more, as Jesus said, because that's the gospel.
And Ephesians 4:32 is just a huge encouragement in this. Right. It says and be kind to one another, tender hearted, forgiving one another, even as God in Christ forgave you.
We can be a huge light to people who disagree with us. Yeah. By being loving and how we communicate with them.
So let's go to point to it's about relationships. It's so important as you're thinking about vision this year. What is your vision for your marriage? Was your vision for each of your relationship with each of your kids? And it's got to be stronger than ever. Your marriage needs to be bulletproof. It really does. We're in uncertain times. That team needs to be strong. What are the areas that needs to be shored up? You talk to each other about it, pray about it, and then with your kids, they may be feeling lonely. They may not have there be around their kids, their friends as much as they used to and these kinds of things. So you got to be a stronger friend with them. Now, I'm not saying don't be fair. Don't be a parent. So I know you need that strong relationship with them where they feel like they can confide in you and you can talk and have fun. And that needs to be super strong right now. So where does that need to be? And then your community more than ever, you need people you can run the race with around you that are also resourceful and that are biblical and that are, you know, are going to be there when challenges come so important to build that community. You might be asking how well it's the same equation. The stronger you walk in the Lord, strong you're praying, the more bold you are, the more you can attract people that are praying, reading the Bible and being bold. And that's that's important.
So relationships are so, so important to be building those. And then as we go into this third one, this third one is is so important to stir up hope.
We need to stir up hope in all of our relationships and also to kind of go together. Yeah, because if we don't, hopelessness is something that I think, you know, if people think of 2020, there was a lot of hopelessness. A lot of people struggled with that. For Christians, not so much, because our hope is in the Lord and we understand that this is not our forever home. Yeah. And that that there is opportunity and struggles. Right. So we have hope in all things. And and and I but I just I feel for the people who don't actually know the word, the kids that are struggling with depression, that have even committed suicide, and adults who have done that and kids that have suffered as they they've lost parents who have experienced that. Right. And I think that it's very important that we stir up hope in one another, but also we stir up all the other things that come from Christ, love good works. We serve forgiveness. We stir up kindness. Right. Because sometimes it's hard to be kind to somebody if they're not being kind.
You know what's interesting is when we lose hopefulness, a lot of times what happens is we're losing confidence. And as we're losing confidence, we start to think more about ourselves. And as we think more about ourselves, we think less about other people and as we think less about other people, we start becoming depressed. There's nothing worse in the world is I spend all day thinking about yourself, and sometimes when you lose hope, that's all you start doing.
And then everything you pick yourself, you get depressed, you, you and, you know, people start not wanting to be around you because you're that way and you're thinking about other people.
And so it's so important as Hebrews 10:24, it kind of talks about this, which I think is so important. Let us consider one another so we have to consider one another, not ourselves. Consider one another. In order to stir up love, it needs to be stirred up. Love doesn't just happen, it needs to be stirred up. You stir up love in your family, good works, not forsaking the assembling of ourselves together. We need community people outside of our family. You can't stand each other if you're not together. That's right. As the manner of some. But exhorting one another so much, so much.
The more as you see the day approaching, exhorting is correcting in love. Right. Because we all have blind spots, we all need correction. If somebody sees you without hope and focusing on yourself, they need long enough. Relationship with you to where they can exhort you, pull you out of that, it's so it's so important. So relationships are really important. Accountability with other like minded people is really important where they have permission to call things out. And we don't just put her happy face on every time we around them. No, you need real friends and you need real connection in your family, too. So it's super, super important. So how to make vision when everything keeps changing? All of these things are like foundational. So your relationships hope and understanding who you are in Christ and your identity and your real purpose. You get those as a foundation laid strong. Are there any weaknesses in your foundation? So sure, those up. Right. And then on top of that, because you've also been in prayer and so forth, there will be revelation about what you should do this year and the things maybe a word for your family and those kinds of things which are super important. Let's go into point four, though, which is resourcefulness.
We put that one in because we're in an age where it's required, you know, somebody having a job and one source of income. That may not be the path that's wise in the future, meaning that there might need to be some backup things that are going there might need to be proactive thought. If that doesn't work, what's the next thing I can jump into quickly? If this thing happens in the world and causes harm to this thing, source of income, how can I jump to this next thing? And I've already thought through it, maybe laid some plans, preliminary things, maybe there's some side things going in, a couple of things going. And, you know, these resourcefulness financially is important. There's also, you know, savings and being prudent and wise. But there's also resourcefulness, too, in how do we do things that used to be done for us. I think I'm just letting you in on. One of my visions, as you know, in our family, is how do I need to be more resourceful? One of them is I've never gone hunting before. I mean, I went hunting once, but no action. So but never, you know, never really went hunting and didn't grow up with that or anything like that.
So neither of my kids. Right. So that's something I aim to change this year. I feel like we need to understand that and we need to experience that this year. So that's what I'm just putting one out there under resourcefulness. It's like, how do we how do we do you know what happens if there's electricity off for a little while? You know, are you resourceful? Have you thought about that? This isn't fear based thinking. This is prepared wisdom. Right? This is just wisdom when you have family. So you need to be thinking about, you know, how do things look when things change from a practical standpoint of providing for your family right where you live? And what do you need to do proactively now to be shoring up? I think that should be part of everybody's thought process this year is how do I need to be more resourceful and what do I need to learn? What do I need to learn? And I've been buying some resource for books lately and don't ask me which ones, just kind of Google them. And then, you know, Facebook will put ads in your Facebook for books.
But we also have a sportsman's warehouse and found one, too, that we were able to skim through and choose. Yeah, but, you know, when I think of resourcefulness, I also think about the spiritual side of resourcefulness because we're talking about having vision for twenty, twenty one. And and I have to say that this idea of resourcefulness and potentially having more than one income, if you're only used to having one job, maybe someone's listening and they've had the same job for for fifteen years. Right. Or maybe they view themselves as, oh, I'm only good for this one skill and I just became disabled and I can't do that anymore. Right. Or I'm getting older. My back is starting to hurt. Who knows what the issue is. I know that we as humans all struggle with forgetting, forgetting to remember who we are in Christ, in that our identity would be so strong that it would be it would be unwavering and who we are in Christ when those things happen and we lose a job. And the reality is, is with covid and with everything that's been going on in twenty twenty, people have lost jobs. People have been struggling with things. And you really that's where the rubber meets the road when you hit hard trials. And it's revealed if you really know who you are in Christ and you pull up your bootstraps and you realize that God had bigger purposes for you than just what you were doing for a profession, that's one aspect of what you were doing that that season in your life.
And then there's the people that that literally destroys them because their whole identity was wrapped up in that. And so when I think of resourcefulness, I think that that that aspect of what you do as an occupation or vocation, you can't allow that to become your identity.
And so maybe this year, the resourcefulness thing, maybe you are someone who's into homesteading and knows all these. Things and you're like on on set, I grew up doing that, maybe the resourcefulness is that you need to spend more time in the word so that you're more resourceful in being able to share the actual gospel with people so that you can be an encourager and an exporter today where you're able to go, oh, I know where that scripture is.
And you can just literally quote scripture to people who are in need of meeting hope that being able to recall scriptures when they're needed in child training, in friendship, in marriage and family, in the community, in church. That is a resource that we all need to be resourceful biblically.
And by the way, you can become an expert in a new thing. What do you need to become an expert in that? You're not a lot of times at some area of interest that you already have some knowledge, but not always. I have become an absolute expert in things I had no knowledge in before because of the necessity of that's where I felt like I was supposed to go and do work and provide. And so it takes a little bit of time, but not as much time as you think. If you're voracious, if you really if you broken just and you're like a humble myself and learn as much as I possibly can in this and that kind of thing. So, you know, you can shift gears. This is the age where we need to be resilient. This is the age where we need to think, you know, the blessing of that is a lot of times after the tough part of shifting something to doing something else, you realize, wow, I should have done that earlier. This is way better, you know, so that at least that's what I've experienced when God shifts me and how I do things and contribute. Super, super interesting to think back on that. So you've got to be resourceful. And number five is you've got to reflect and plan. We could have done a whole podcast on this, so. But we didn't because we already did.
That is Episode one. It's a fantastic episode. It's what we launched our podcast with two years ago.
You and people are sharing it right now. And so we thought we would just you got to reflect. So how how did the Tobins go through the reflection process of the previous year? Because that's something we do as a whole theme in 2020. And then how do we zero in on the individual and family initiatives for the New Year and how do we share them together and how do we initiate that with our kids? All that's in that episode really good. And then the the sixth thing today is creating your culture of your family. So that's also in episode too. So our first two episodes were like really good episodes.
Go listen to those two because they have to do with right now. And what knowing that culture culture is the ethos, it's the unwritten rules. It's the real behaviour of a team or an organization. And your family is a team and is an organization. And when no one's looking, what is the real behaviours of people? And you want to constantly have a thermometer on your culture, what is the good things? What are the challenging things and what are the challenging things as you discuss them, then you can create a key statement and drive that forward and launch it and drive it with your family. And it can make an unbelievable difference. And you mentioned a couple of them in the beginning of ours, eagles, not seagulls. That has to do with leadership and taking initiative and things like that. Not just following another one is producers, not consumers. It doesn't mean we don't consume, but it's more in relation to media, you know, shows in social media much of each we're doing. Yeah, in the purpose of that was and is that we now have a good balance, you know, we need to be producing versus more than we're consuming. And so really getting the creativity, I mean, something different for different wiring's of our kids and us of what people are doing.
And some years are not as catchy. Some years is just one word, like one year was generosity, intentional generosity. And that was in a year when we had nothing. And that's why we chose that, because we wanted to be able to do us. We're like, right.
We were just this being let's be generous and being generous doesn't have to be with your with just money. A lot of times people think that, oh, generosity, money. But really we need to be generous with our love, with our forgiveness, with our time, with all those things. I know it's a good life.
I know God prompted that in your spirit. And I was like, right on board. I'm like, yeah, that is awesome. So we added that in with three of those that year. That was one of them. That was one of the more impactful ones. And I think that was a foundational year of greater fruitfulness, actually, which is interesting. And I think that's biblical and a lot of ways where if we're not holding on too tightly to things, to the things that are most precious to us, it means that we recognize it's all gods and therefore God can trust us. So there could be something there for your family, I don't know.
So as we're wrapping up, we wanted to share one last little a couple verses in Second Corinthians chapter. Or with you guys, because we get the 20, 20 as hard, as hard as a hard year for everybody and we don't know what twenty, twenty one has in store, we can trust God and we don't need to worry about tomorrow, like the Bible says. And this might end up being a verse that you cling to a little passage. I know that for me, this is something that I went to a few times in, especially towards the end of twenty twenty. And when we lost our baby in March of last year, this was a verse that I really clung to, which says, therefore, we do not lose heart even though our outward man is perishing. Yet the inward man is being renewed day by day for our light affliction, which is but for a moment is working for us a far more exceeding and eternal way of glory. While we do not look at the things which are seen, but at the things which are not seen for the things which are seen are temporary, but the things which are not seen are eternal. And we need to remember that. We need to remember when we walk through hard times that God is growing us.
He walks with us through those valleys, through those hard times if we invite him. This passage of scripture always reminds me of that song "Though You Slay Me" by Shane and Shane, which was a verse that we have a song that we have worshipped too many times in seasons of our life. And I think that this is an important perspective. We need to teach our kids to keep our eyes on what's eternal. And remember that a lot of people, even if you're not struggling, a lot of people are hurting right now. And if we have an eternal perspective, we're going to reach out to those people and we're going to share the living watering gospel with people like John for talks about where they're not going to thirst anymore because they're going to be truly satisfied in Christ and they're going to grow they're going to grow in and they're going to receive the gift of eternal salvation. Sometimes God uses those hard times to humble people. Yeah, right. And so we need to be on the lookout for for those those places, those people that are hurting so that we can point them to the place where healing can happen. And that's when we're able to see the things that are unseen, which are eternal.
So, as Isaac always says, now is the greatest time to be alive. So I was just talking to our kids about that.
It's one of the greatest times to be alive, if not. And I talked about reasons and sometimes they kind of come about that a little bit, but usually they're right and flow with me. And it's fun. It's a fun dialogue. And do you believe that you have energy for the future despite your circumstances? I mean, I think of Paul in jail, energy for the future. If I could just share the gospel with a couple more. So we share that with the people that we're jailing them.
And people came to the Lord with other prisoners and the prisoners and so forth.
And the gospel is being shared. And so maybe getting back to the root of purpose is helpful. That was kind of a goal of today. And then to expand that, practically how that works out in you and your family for this year and to make some concrete things. And yeah, they may not work out, but I would rather make a plan that fails than not playing at all because it gives me energy in the present that I need for the next plan after the one failed. So super important. Let's do it. All right. Take care.
Hey, thanks for listening to this episode.
For more resources, go to CourageousParenting.com And CourageousMom.com For free online workshops, blog posts and best selling courses. Also, we wanted to quickly tell you about our six week online parenting mentor program, Isaac and I created a powerful biblical curriculum. Here's how it works. Each week we release a video with a downloadable parenting package to make it easy for you to incorporate those teachings directly into your parenting.
This is an incredible self-paced program where we cover everything from obedience training to overcoming mistakes most Christians are making. But more than that, it's a supportive community. You'll have access to our private online group, Live Webcast and the courageous parenting text message line. Where Angie and I can send you weekly encouragement straight to your phone.
If you're interested in joining our next online parenting mentor program. Secure your spot now at CourageousParenting.com