You have a huge influence in pointing your kids to Jesus and nurturing their experiences with God that further bolsters their faith. This was inspired by a listener's story with their three-year-old experiencing an answered prayer after praying to Jesus. This episode will encourage and challenge you. We hope it makes a difference in your family!
Main Points in This Episode:
A powerful story is shared by one of our listeners.

The unique opportunity of parents to influence their children.

Prayer without doubting.

God cares about the small things and the big things.

He acts on our prayers when our hearts are right and it's in His will.
Scripture From This Episode:
Hebrews 11:6 – "But without faith it is impossible to please him: for he that cometh to God must believe that he is, and that he is a rewarder of them that diligently seek him."
Matthew 19:14 – "But Jesus said, Suffer little children, and forbid them not, to come unto me: for of such is the kingdom of heaven.
Luke 18:17 – "Verily I say unto you, Whosoever shall not receive the kingdom of God as a little child shall in no wise enter therein."
Matthew 17:14-20 – "And when they were come to the multitude, there came to him a certain man, kneeling down to him, and saying, Lord, have mercy on my son: for he is lunatick, and sore vexed: for ofttimes he falleth into the fire, and oft into the water. And I brought him to thy disciples, and they could not cure him. Then Jesus answered and said, O faithless and perverse generation, how long shall I be with you? how long shall I suffer you? bring him hither to me. And Jesus rebuked the devil; and he departed out of him: and the child was cured from that very hour. Then came the disciples to Jesus apart, and said, Why could not we cast him out? And Jesus said unto them, Because of your unbelief: for verily I say unto you, If ye have faith as a grain of mustard seed, ye shall say unto this mountain, Remove hence to yonder place; and it shall remove; and nothing shall be impossible unto you."
Scroll down to see other resources
We Launched New Stores!
If you love what you see, please support the movement by sharing the stores!
The BE COURAGEOUS app→ APPLE or GOOGLE
Some of what's in the app
Is the only place the kid's podcast episode will be moving forward (listen for the important reasons why).
It will also have all of the regular podcast episodes but those will also stay on the current platforms they exist on with no plans to change that.
We will do a monthly LIVE Q&A in the app.
Weekly tips.
There are topic-based discussion groups.
You get your own profile and can connect with others just like FB.
Resources on marriage, parenting, homeschooling, pregnancy/birth, and more.
Powerful community with like-minded believers.
We look forward to engaging with you on the inside!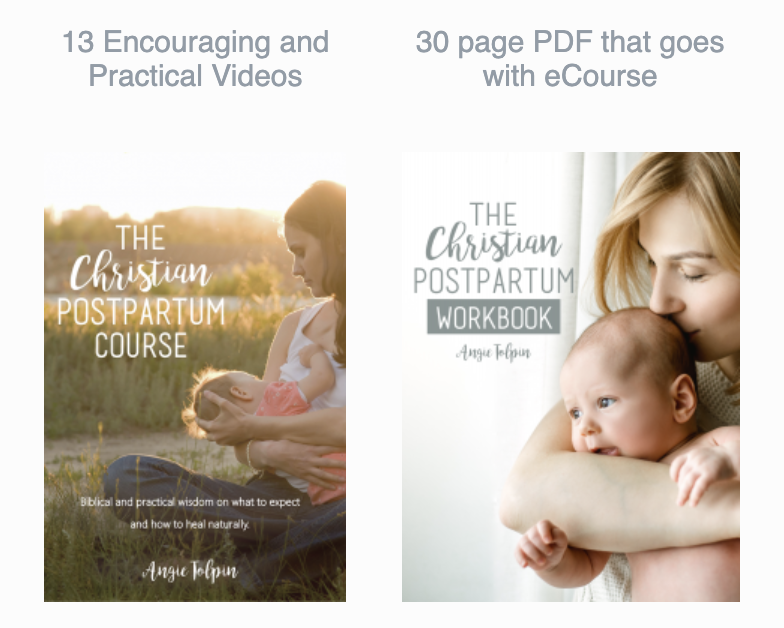 If The Spirit Prompts You to Financially Support
DONATE

, to become a bigger part of shifting the culture of future generations through impacting 1 million families and their legacies. We are in full-time ministry as a family of 9 at home, everything makes a difference. We are a for-profit, for social good organization.
Thank you for being part of this movement to equip 1 million families and their legacies with Biblical truth to raise confident Christian kids in an uncertain world.
Full Transcript:
Note: This is an automated transcript and misspells or grammar errors may be present.
Welcome to Courageous Parenting Podcast, a weekly show to equip parents with biblical truth on raising confident Christian kids in an uncertain world.
Hi, I'm Angie from Courageous Mom.
And I'm Isaac from Resolute Man.
We've been married for 21 years and have seen the fruit from raising our eight kids biblically. Based on the raw truth found in the Bible.
We can no longer let the culture win the hearts of children. Too many children from Christian families are walking away from their faith by age 18. And it doesn't have to be this way. It shouldn't be this way. Join us as we start an important conversation about effective parenting and a following. Hey, everyone, welcome to the podcast.
Hey, guys.
Excited for this episode. And this was prompted by somebody that listens to our podcast.
That's right. So we love getting messages from you guys. We love hearing from you. We love seeing the comments on iTunes, the five star ratings. Super helpful, actually, to the ministry. As you know, Isaac has mentioned this before. We don't do advertising on popular social shows. So social media engines, if I can talk, right. Because of a personal conviction that Isaac and I both have and not wanting to give them money. And so when you guys share, you help bless the ministry in ways that you don't even realize. It's so empowering. But one of the things that I love, we share this often in the podcast that we love hearing from people. Yes, but today we're actually going to share a little testimony from someone who messaged us and share her story, because you guys get to hear from our stories. But we love being able to incorporate what things people are learning, either through the courageous parent mentor program or the podcast, and to see the fruit that's actually occurring in their children's lives. That is what this ministry is about. It's about God being glorified, kids being led to the Lord, parents growing in spiritual maturity and having a biblical perspective and intentionality in there.
Amen. And it's Holy Spirit driven. So we listen to what the spirit's telling us, and it tells us things through you. And sometimes our conversations. Sometimes something happened to one of us during the week or in the Bible.
When we're reading Scripture or.
In prayer, it's really cool. And I remember in the beginning, by the way, 200, we just hit 200 episodes last week. So it's 201. So Praise the Lord. And I remember in the early days just pouring out everything, every episode about the topic, everything, every episode of the topic, and we still do that every single time. But I remember feeling, are we going to have enough to say?
I know. I remember thinking that too. What's crazy is that how many times have we been like, Hey, maybe we should do something on marriage? We haven't talked about marriage in a while yet. Like that used to be the thing that we were most passionate about teaching on years ago back like 11, 12 years into our marriage. And I think if we were to look at all 200 episodes, there's probably only a handful on that topic, actually. So maybe one day we'll we'll be bringing you even more on that.
But well, hey, today we're talking about encouraging your kids trust in the Lord. Yes, this is an obvious desire for every parent. But I think the direction of today is going to be really practical, really helpful. And we felt that it was incredibly vital right now to talk about this. So we're going to dive into that in a second. But first, we just want to thank you for being part of the 10 million Legacies movement is very important to our hearts, and I know so many other hearts out there that donate by courses share on social media. One other thing that's really helpful to get the podcast specifically, it's kind of the tip of the spear for the ministry to create awareness and give free value to the world that helps the world and we love that is when you give ratings five star ratings on the iTunes or wherever you listen. Also written reviews. Not only are they encouraging to us and we read everyone, but it really helps the algorithms to get the podcast in the top listings and so forth. Yeah, so.
More on this topic real quick. I've actually had some people say, Hey, what if I don't want to listen on Apple iTunes? Where else are you guys? I know we're on Spotify. Where else are we? Like.
Anywhere you listen, we should be there. But courageous parenting is probably the best place because you get a whole blog post video of the episode audio as well, and right up main points and some free resources and access to all the things the ministry offers.
I don't know if you guys realize this, but each podcast episode, generally speaking, we will share between two and ten Bible verses or passages of Scripture that we go over, and sometimes people are listening while they're doing laundry or they're on the run or they're driving or whatever, and they don't have pen and paper with them, or it's not safe to be writing those down. So if you heard something on a podcast and you're like, Man, what was that verse that they covered? I want to read that more. I want to study that more. Just go to courageous parenting, look through the blog post because we write those scripture references down for you guys and pray that that really draws you more to God's word, less to us.
Okay, we're going to dive in. And this episode is a lot about faith and children have this incredible faith in God. I'm talking to young children. It's just so sweet. And Jesus and we'll look at Scripture says, be like the children. And it's really amazing. And so we're we're not talking about necessarily salvation. Faith right here. Faith, you know, that is part of obviously salvation is mystery of God. But it takes faith. Right. And but we're talking about when people believe in Jesus. People believe in God. There is faith that God will show up. There's faith in the way we prayers. James talks about not doubting when we pray. Write the book of James. It's really important that we actually have an expectancy that God's listening, because the truth is, is He hears every prayer. But there's such a unique opportunity when our kids are really young to bolster their experience with God.
So as we're about to dive in, we're going to read from Hebrews chapter 11, verse six here real quick. And I want to ask you a question. So let's just look at this verse for a second. Says, And without faith, it is impossible to please him, for whoever would draw near to God must believe that he exists and that he rewards those who seek him. Here's my question. Isn't that what we want for our kids? That's what we want for our kids. I think I actually just wrote a post about this today, ironically, where I like listed out. I was sitting on our front porch just enjoying the word and a cup of coffee in a cup. That said, prayer changes everything. And I started thinking about the prayers that I've prayed for my kids over the years because we just graduated our third daughter. And I've just been kind of reflecting on parenting because it's like, Whoa, we're getting ready to launch another one. And I just thought about prayer and how there are so many things that you can do as a parent, and we are called to be diligent in those things. But when it comes to heart change, that's something only the Holy Spirit can do. And a lot of parents take that responsibility and put that expectation on them to change their child's heart.
And I will honestly say that there is a temptation, an unknowing, subconscious temptation for parents to act as if they are the Holy Spirit or to think that they actually have the ability that the Holy Spirit has to change their child's heart. And that is actually not true. We have the ability to be a change agent in our child's life. We have the ability to speak truth and that God, if He chooses to use that truth in our child's life, he can do that. He can use the thing that we speak to create change in their life. But it's not something that we are actually doing. Yes, God is using us, but he's the one that creates the change. Does that make sense? Amen. So when I read this and I go without faith, it is impossible to please him for whoever would draw near to God must believe that he exists and that he rewards those who seek him. So, yes, we want our children to draw near to God. We want them to believe that He exists. And we want Him. We want God. We desire God. We pray for God to reward our children. We pray that our kids would seek him, that they would chase after him. This is all the kind of stuff that I literally wrote about today where it's like, Yeah, okay, yes, we want our kids to be saved, but we want so much more than that, don't we? We want our kids to be living on mission, living on purpose, walking in faith, wanting to want to pray.
We want our kids to want to spend time with God and fellowship with him in his word. Reading his word, that's actually like the desire of wanting to read the Bible is actually a fruit of your walk with God. So if you don't have that, there's actually a problem. Like there should be a huge check in our spirit and in our mind where we repent and go, Why wouldn't I want to read? That's a huge problem because this is where God's this was God's letter to us. Why wouldn't we want to read it right? Why wouldn't we want to obey him and know him better? This is how we get to know him better and experiencing him as part of what we're going to be talking about today. And so I just want to ask you, do you want those things for your child? Do you want them to know God? Do you want them to know he exists and for him to reward them?
Hey, well said. And there's a story I want to share and have you share it because you're the one actually read this and saw this on social media. But there was a mom that has this incredible story in her post, is going somewhat viral. And she has been listening to our podcast for for a really long time and has been learning a ton from what we've been putting out. And the Lord's been having a great ministry.
So I'll just do a shout out to Danielle. Danielle Bala Bala. She messaged me on Instagram with this awesome, awesome testimony. She said, I just want to say how much your podcast, Courageous Parenting has meant to my husband and I. He's made such a difference in our lives. When you guys told the story of your three year old son being disciplined and then going to his room to talk to Jesus, it really lit a fire in us to be more intentional and was powerful to know how much he could understand because of the biblical teaching. I posted a story last night about how our three year old talked to Jesus, and I woke up this morning with like a post going viral. I had no idea it was going to do that. And then she shared with me what she wrote in that post, which was pretty powerful. I'm just going to share briefly what the story was. So she has a little son who's three years old and he had like one of those giraffe pacifiers that he had slept with every night since he was a baby. And when he turned one, they cut the pacifier part off and gave him the giraffe and he used the dress.
Well, this giraffe, as you probably can tell the story is going went missing and for five weeks it was lost and it was a big deal. And the grandparents even tried to like buy him a new little lovey or whatever to have with him in bed. And that wasn't satisfying him. And she kept encouraging him to pray and ask Jesus to help him find this thing. And then tonight, when they were going to bed, Shiloh hopped in bed with the giraffe. So her little boy hops in bed with the giraffe and she's like, What? And she asked him, Shiloh, you found your Passey Where was it? He said, Mommy, I looked everywhere, under the bed, under the couch, in the drawers. It wasn't anywhere. I said, I know. How did you find it? He said, I prayed to Jesus and Jesus told me where to look. He told me to go to the playroom. It's under the blue seat behind the chair and she just in her post said, Jesus cares about your three year old's last pacifier. How much more does he care about your need to don't lose heart. Keep praying.
How many of you right then? Well, obviously everyone's going to love the story, but there's probably some people are like, did Jesus really say that specific exactly where his passy was behind the bleacher. And I would just ask you if that came into your head that you might need to revisit with the scriptures, say, and you might need to revisit where it says, have faith like a child. Because we are called we we are to believe and trust the Lord that he is a good God and that he cares about our small things and he cares about our big things and he cares about the child's little toy, I guess. Is that.
Right? Yeah. Well, yeah. It's like this little giraffe stuffed animal thing that he was sleeping with to give him comfort. You know, it's interesting because she she messaged me the rest. It said at the end, it said, keep praying, keep believing. We got some really great time tonight to talk about how Jesus answers prayers. So thankful for these sweet moments, she said. And then she created an update and she said, Wow, we weren't expecting this to reach as many people as as it has. But we've been so encouraged by your messages and comments. So many parents and future parents are asking us questions on how we are teaching our children so that they understand God at such a young age. Both my husband and I grew up in a Christian home, but a resource we listen to every day is Courageous Parenting podcast. And then she linked to it and said It's been life changing for us because it's been encouraging us to be intentional and discipling our children. So you guys, I'm sharing this with you like obviously for multiple reasons. First and foremost, the topic that we're talking about, encouraging your kids to really trust in the Lord. Like do they pray, trusting that God is going to one, listen to them to answer them. And three, if they are praying in the will of God that their requests will be made known.
And so some people might say, well, okay, well, maybe the giraffe being lost and praying for the giraffe was a selfish prayer, right? Well, but did God get glorified in that situation? God answered that prayer because he knew the heart of that child and he wanted to be made known to this child. Like on a deep personal level, even if there's a desire that we have where we feel like we want something and we think it's a need, but it's actually more of a want sometimes God wants to. He shows up in these really miraculous ways. And I know that for you guys you're talking about, okay, this is a little stuffed animal, Angie. And you just called it a miraculous thing that this three year old found it. Yes. And as parents, we need to recognize that those small little things are mountains to our three year old. They are like as big as getting a new job to an adult. And that is just as important to God as it is him helping you figure out what you're going to do with your life's calling and what vocation you're going to have, or if you're going to have, if your baby is going to be born healthy or whatever, the prayer request that you have is just as important to God as this three year old's lost pacifier.
And hey, so let's talk about children for a second. And there's this interesting question that might come to your mind. Came to my mind a long time ago. I'm sure Angie, too, and we've talked about this, which is young children. There's appears to be something unique about young children. Let me ask you a question. If a one year old child dies. Does that child go to heaven? And while the Bible isn't very super specific, unlike that situation, it does say that in Matthew 1914. Let's look at that, because this is pretty clear, which says but Jesus said, let the little children come to me and do not hinder them for to such belongs the kingdom of heaven. So what does that say? Little children. Are going to have. That's what that means. The Kingdom of Heaven belongs to the little children and were to have faith like little children. So this presents a unique opportunity, and we'll get to that in a second. For parents to influence their little children, how powerful the stage this is and how important this is. Right. So we'll talk about that. So you have little children, but then what happens? At some point, children get older and you could call it whatever you want.
You can call it an age of accountability. Now, some denominations will put a specific age on that. I would respectfully disagree with that, because age doesn't mean maturity. We talk about that all the time. But there is a point and we've seen this different places with our different kids where they start to have questions about God. They start to wonder if he's real. Some of them and some of them never wondered. They always trusted. Right. And then. But then they had a real conversion when they're older and they're born again. So there's faith like a child. Little children belong to the kingdom of heaven. There's some point where there's an age of accountability and they're wrestling with what truth is. And then there's this They accepted the Lord when they're a little bit when they're older. And sometimes that age, by the way, can be a real acceptance of the Lord. At six, seven, eight, often you'll see it nine, ten, 11. You know.
I mean, it really it's just every person has a completely different journey with the Lord. So one of the things that we've prayed for that I would encourage you all to pray for, I think that it is within God's will that we would be praying this prayer, which is, Lord, I pray that my children would know you and accept your free gift of salvation into their life at a young age. I've prayed that over and over and over again for my kids, knowing that God's will for their life is going. It is one where they are reconciled to him and when that happens, is in his hands. But I know that he knows my heart and he knows my child's heart. And so if I'm prompted to be praying for the soul of another person, even if that soul is my child, God delights in those prayers. So it's not ever a lost cause, if you will, to be praying. Lord, I pray that my children would know you at a young age, that they would accept your free gift of salvation, that they would seek you, that they would have a have a desire to know you more, to want to listen to the Bible even before they're reading even. And you guys, it's a beautiful thing. We have this awesome responsibility and privilege. It's like both as parents, to be able to disciple our children and to see the fruit of him in their hearts.
I want to take a moment and give you something for free if you haven't got it already. Is the date night one sheet. It is a beautiful document you can download that will have some key questions on it for your date night to just get in alignment about what's most important for your family. No matter what time of year, it's always important to recalibrate. You can get that by going to parenting dot com and subscribing to our mailing list. Also you can get all of our show notes and everything at courageous parenting dot com. And I also just want to share real quick about the parenting mentor program. So many families are being transformed by going through this. It's the six week self paced program with live engagement from us and even direct interaction. So if you want to join us, here's a little bit more about it. You can find out more at courageous parenting dot com.
Steve and I realized that we were getting too comfortable with the world's vision of how to raise our children.
But Angie and Isaac have done in creating this is literally phenomenal.
This program provided awesome scripture based teachings and just some really great practical applications.
This class has just really rocked my world. It has given me a vision for not just the different things that we might focus on as parents who are trying to raise our kids biblically, like how our kids are behaving or what we're doing with discipline, but also the things of the heart.
We now have a game plan to how we want to raise our children, and we have so many answers to the questions that have been in our mind.
It's not just these hypothetical situations or it's not just this. Here's what I think you should do. It's let me show you where in scripture this is.
Do your legacy a favor and yourself a favor and just do it.
One of the best things that we've done this year, one of the best investments we've made this year, and I could not recommend it more.
We're no longer fearing dark days ahead, but we're.
So excited to raise the lights.
To be.
Leaders for the next generation. Hey, man, another one. Just one more. Luke 1817. So important. Truly, I say to you, whoever does not receive the Kingdom of God like a child shall not enter it. So. Jesus says, let the children come to me. You know, it's just the children have this special, special period of time. So if you have young children and by the way, if you're listening, you don't keep listening because other people have little children. You may be a grandparent someday with little children.
Willing, because children are a blessing.
So it's really important that you keep listening, but because during this time, there's this unique opportunity, let's look at it as a unique opportunity, as parents, to to be trusting of the Lord ourselves, even in the small things, to believe that it would be a good thing for a three year old to pray for something lost. And you as a parent, even though you've completely looked through the whole house, you've helped them. It's a big deal or some other situation. You believe God can help your child find the thing and do you walk that way yourself? And do you influence your kids to experience God in that way? And you might have the question, well, what if God doesn't give direction on exactly where the toy is or the thing is or whatever it is? Well, we don't want to live like that. We don't live in what ifs. And you know what? It's actually okay if it's a no answer from God if the thing doesn't come up, because aren't there no answers in real life? As we get older and we have a relationship with God, God is all knowing He knows what's best. He knows what's best for your child. He knows what's best for you. And that's easy to answer and come up with. I pray. I know I'm a little weird. I pray for parking spots and I see and I have a full carload of kids and I'll have one of them pray for a parking spot. And you know what? Often, so often God opens a spot, especially if a child prays, opens up a beautiful spot for us and goes in and we give glory to God for that. And some of you are like, Well, that's such a little thing. Isn't that why are we bothering God with a parking spot? You can't bother God. No, he is that.
Big and.
He is that powerful. He is that loving. He is that good. He did not have to make fruit taste so good. He made fruit match up with our taste buds in a way that makes it awesome.
It's tasty. Hey, you know, he's a good guy, because this last weekend, we were headed to the rodeo with our bigs, our big kids in town. It was kind of a far away distance. And we we experienced a miracle in our family, actually, because we were driving all of us with all the kids in the van. And we got to the gas station to get gas and the battery died. Like I'm talking, it was dead. You tried turning the car on.
And the reason I knew was a battery issues because it would slightly start to turn the engine, but it wasn't enough juice energy to actually do it enough to get the engine going. So I knew so that so that was an electrical problem either battery or elsewhere.
Not charging, you guys know. So we have nine kids ourselves and a daughter in law, Austin and Caroline were not with us. Kelsey was already she was at work in town, but we had seven kids, all under 17 in the van and and myself and Isaac. So nine of us in the car. And it was over 100 degrees that day. Very, very hot. So he sent us into the gas station to stay cool and we waited for a local mechanic to come and try to jump the battery, so to speak. Well, the car miraculously turned on and then we all got in the car.
Yeah, well, so I had tried many times and then we called somebody and I'm just sitting there waiting for him to come. And they go. You know, I think the Lord might do something here. And I turned it on and it just fired up like it was perfect. There was no struggle. You know, if you've experienced the battery dying, you can't start the car, no struggle at all. Just boom, start it right up to extend, come back out and I go, okay, we're going to go two blocks down the street. Yeah. And and we went to the mechanic shop and they're baffled. They're like, Well, that shouldn't happen.
Like the battery.
Was dead.
Tested it and then.
They and then so well, can you please test it? We're going an hour away. Can you imagine breaking down on the windy roads were going on or something like that?
We would have had to get like two Ubers to get home because there are so many of us.
So anyways, so we're right there and he goes, This battery is completely toast.
Like it's dead. Dead. They didn't know why it turned on again after it had already died and wouldn't turn on for like 20 tries. Like, it was crazy that we got there. And then we.
Live in a very small town under 1000 people. So the likelihood of having a mercedes sprinter van battery, which is not just a normal battery, that's average in our average place, has in this little town is very rare. So he calls the parts place.
That's like next.
Door. He goes, I think you we have one of these because he also owns the parts store. I think you have one of these and can can you look? And he goes, yep, sure. We, we do actually have one in the back here and boom.
And they brought it over. They stopped working on the other cars that were in the shop and we're all sitting in the van waiting and they put the new battery in and bam, we were back on the road. But like, in all seriousness, you guys, God is so good, right? Like, so how many people would look at that and be like, Oh, man, I'm sorry you had that experience. No, God was glorified through that experience because we gave everything to him every circumstance through prayer and supplication, we made our request known to God with Thanksgiving. We didn't allow ourselves to have a bad attitude. Even the kids. I have to say I'm super impressed because even the kids, I didn't hear one of them complain, even though everyone was excited to go to the rodeo like I'm talking, people were in full on cowboy outfits, excited to go to their first rodeo here in Idaho. And here we were potentially going to be not going because we wouldn't have had a vehicle that would have fed us. Right. But God was glorified and everyone had a great time. But I look at that and I go, imagine if we would not have prayed.
Imagine if we would not have given glory to God in that and been willing to recognize and verbalize the actual miracle to our kids. So here's a question for you. When things happen like that, do you give those little things to God or do you think that they're so little minu petty that you don't want to bother Jesus with them? And here's the thing. I want you to also think, do I do this or do my kids think I do this? Because that's actually a really important question to do. My kids think that I don't pray for little things and I only pray for big things because that is that modeling, what you're modeling for them is going to become a legacy that is passed down, potentially not not 100%, but potentially. And we need to be aware of that. We need to be challenged in our own prayer life and go, am I praying with faith like a child because I can't leave my child to do that if I'm not doing it.
So think back to the story of the three year old now. What do you think happened to his belief in God? What do you think happened to his belief in Jesus? What do you think happened to his belief in prayer? What do you think happened about.
His experience with God?
His experience with God? He literally prayed. God literally showed him where it was. He went to exactly where he was shown. He found it, he had it.
And he gave glory to Jesus when his mom asked him how he found it. That is super powerful. That child might not ever forget that experience with God. Hopefully that mom, I mean, she wrote it down in a post, so she'll remind him multiple times, most likely because it became a milestone in her walk with God to. Of what? Faith like a child is actually like.
Yeah. So how can we then just think about this? How can we encourage experiencing God to our kids now? We did a whole nother episode on experiencing God.
Yeah. How did how to help your kids to experience God, which is what the podcast episode.
Which is a little different, different stories and so forth.
But more stories that are similar.
But let's, let's encourage our kids to pray and pray. They probably already pray without doubting. The question is, are we praying without doubting? Do we have an expectancy and let's have faith. And this is even this episode isn't about this, but this is even in a correction process with kids or discipline, however you decide to discipline, this is so important that there's a spiritual part of the correction which is repenting to God and praying to the Lord, asking for forgiveness for anybody they harmed, and those kinds of things. And if kids, children, when they're young, are experiencing God and praying to God and repenting over and over and over again what is going to happen to their spiritual walk with the Lord as they get older? It's only going to encourage us.
I hope so, yes.
Again, this is not a works based salvation message at all. Again, we believe when children are very young, they're already sinful, already sinful. But there there's also a special situation where they're gods. Right. And then there's this age, accountability and then born again. And so and when someone accepts the Lord, the mystery of salvation is all God's. And that's all God's doing the work. But there is faith required. There is man's.
Responsibility. Now, since we're talking about this, I think that it's important that we just touch on this, because I know I'm probably going to get bombarded with a bunch of questions from parents just regarding like so if you if you believe that there's an age of accountability. And so just to be clear on what we're saying, Isaac and I have a personal belief based upon scripture, as many of you do, that God is a merciful God. And if that one year old or that two year old was to tragically die, that even though the Bible is not clear on if they are in heaven, we believe that the Merciful Jesus would welcome them with arms wide open into heaven, even if they haven't been baptized, if they haven't done a confession of faith, different things like that, right? So let's say even toddler's not talking. And the reason why I think this is important for us to talk about, just because we believe that does not mean that we don't believe. That children are sinners when they're that age, because we do believe they are. We believe that what the Bible says on all of these topics that children that because sin entered the the world through Adam and Eve. The moment that we enter into the world, we sin is bound up in the heart of a child.
Folly is bound up in the heart of a child. For all have sinned and falls short of the glory of God for all means, even children. We see the the ramifications of human nature in selfishness. We see it through temper tantrums, we see it through selfish desires. Yes, they are sinners. And it is important that they are corrected, that they are taught it's important that they are loved, that they are disciplined, that they are disciplined in all of these aspects of the Bible. What the Bible teaches are extremely important. Just because we believe that God is merciful on that one year old that potentially would die does not mean that the parents of that one year old should not have been teaching them. That's not what you see what I'm saying? I want to be really, really clear here. So even though they are in sin, we as a parents have responsibility to be training our children up in the admonition of the Lord. We have a responsibility before God. But we also believe that if something was to tragically happen to those those little children, that God is going to be merciful with them. And so I just wanted to be clear with that so that we don't have a bunch of confusion down the road.
So your example of trusting God really matters. Let's look at Matthew 1714 through 20. This is such a good chunk of scripture right here. And then when they came to the crowd, a man came upon up to him and kneeling before him said, Lord have mercy on my son, for he has seizures and he suffers terribly. For often he falls into the fire and often into the water. And I brought him to your disciples and they could not heal him. And Jesus answered, Oh, faithless and twisted generation, how long am I to be with you? How long am I to bear with you? Bring him here to me and Jesus rebuked the demon, and it came out of him and the boy was healed instantly. Then the disciples came to Jesus privately and said, Why could we not cast it out? And he said to them, Because of your little faith for truly, I say to you, if you have faith like a grain of mustard seed, you will say to this mountain, Move from here to there, and it will move. Nothing will be impossible for you. Now on this, is that a grain of mustard seed? Mustard seeds? One of the small seeds grows into one of the biggest trees 20 feet wide and 20 feet high. Beautiful birds can sit on it.
Jesus talks about it in a different parable, being like the kingdom of heaven and supporting the birds and all these things, right? So it's just interesting. You can go look at that. But this is having faith like a mustard seed. The smallest seed becomes the biggest thing. So it's not about necessarily quantity of faith. Sometimes you might think to yourself, How could I have more faith? No, it's either faith. You're either walking and trusting God or you're not. If you have fear, anxiety and worry about something, you're not in a mode of faith if you are praying, but you're not fully believing that God's listening and can do what you're talking about for somebody else. You might be praying for somebody else. You might be praying, healing for somebody. Do you believe that God can do that if it's in his will while you're praying? You either do or you don't, right? So it's it's it's not about us becoming having more faith. It's about having faith. Right. And it doesn't take a lot. It's about God doing something through you, not you doing something because you have more faith. It's about having faith. So super, super important to think about that and it really comes down to this is that when does God take action, when it's in his will and when our heart is right? So the more our heart is right is, the more likely it's going to be in as well, because we're more likely to talk to God in ways that aren't as well to ask for things that aren't as well.
But should we not ask for things out of wonder if it's going to be in his will? No. We should pray. We should have a relationship with God where we're asking and talking. Even the small things, the big things. And if our heart is right and it's not in his will, that's okay if it's in his will. But our heart is isn't right. He may not take action. He may. He's God. He can decide to because it's still in his will. But let's let's have our hearts be right. And how do we how do we make sure our hearts are right? Well, to have a heart of God, we need to know God and to know God, we need to read his word. The word of God is so important to have our hearts right. It's not everything when it comes to relationship with God, but when you read Scripture, it is a mainstay. It is the thing. It is how you know the heart of God. It's how you know the will of God.
And it's how you test the spirit's right. A lot of people will talk about just thoughts and they journal with Jesus and I journal. I mean, I journal to God all the time. I write letters to him. I write down prayer requests. I write out my prayers. I take notes when I'm reading Scripture. But that should never be confused as being part of the Word of God, because it's not actually the word of God is alone sufficient for a rebuking, for teaching, for correcting, for all things. This alone is God's Word, and the Bible warns us in Revelation not to add to it. Right? We talk about this all the time in the podcast, literally. That is a massive warning. We don't add to it. Can we write Jesus letters for sure? Can we experience God and learn more about Him as we're reading his word and we're writing out what it means to us? Yes. And that's a discipline. That would be a beautiful thing to be teaching our kids as they get older as well. But listen, when it comes to experiencing God, let's be careful not to put God in a box, not that God could ever be put in a box. Let's just be honest. He can't because he's God. But what I mean is don't put try to put human parameters around what God could do. Don't put a fence around like a metaphorical fence around a limitless God that loves your children and is pursuing them and wants them to experience Him instead. Let's view God rightly. Let's view him accurately. Let's view God Biblically. Understanding that He literally is a limitless God that can move mountains, that can raise for people from the dead, that can cast out demons, and that he's called us all up. He's called us all to walk in that same faith that children seem to naturally have, which is this belief that, oh, he's God, he can do anything.
And let's not forget to give credit to God. How often do we sometimes pray for something? And it happens seven days later and we don't circle back and glorify him and bring that back to the kids and help them be part of that. How often do we hide the challenges we're experiencing? We pray quietly without our kids knowing about the challenge and they're not praying for it. And then something good happens. And and.
We don't really tell we don't.
Really tell them about it. We don't give credit to God in front of the kids. And they're not part of that experience. There's in this book, there's in this cocoon.
That's maybe sun, only church.
Cocoon, cocoon. And they're not we're not being invited. And the stirred up by parents just really walking real life with their kids. Obviously, we're not going to share every single thing with them, but that is so important. And then the question sometimes comes up in our heads probably, which is how do I know when to give credit to God? Like what happens? What happens if I give credit to God? But it's really just something that we did or it's really just happenstance or it's just a really an ironic thing that happened. Well, I would always err on the side that God did it versus these other things, and I think we should just think less about wondering these things. Let's just glorify the Lord. And if it was a situation where God didn't do it, he's still glorified. And I think that we want to be walking in a way where we're praying without ceasing. Right? That means we're consistently praying, maybe not every minute of the day, although that's is what it means. But that's pretty impossible, I found. But so but it's like we're in this continual prayer process many times during the day and we're giving credit to the Lord. And yeah, sometimes we're like patting our kids on the back for doing a great job, and.
Sometimes we're praying for them to grow and be challenged, right?
And sometimes we do something. We didn't pray about it. God wasn't involved. And you know you're not. Just going to fabricate credit to God either. But let's rejoice in that. Let's walk in a way that's spiritual where let's walk in a way where it's evident that there's a relationship with our Creator, the one true God. And let's encourage that in our kids. Sometimes they naturally have that and we don't even realize it. But we could be discouraging it in our own unbelief that God is answering prayers to the children. So let's not do that. I think that story was so beautiful and so glad they shared it and let us know about it. And I think this episode was important.
Yeah. So you guys, as we are wrapping up here, I just want to remind you all that this topic of encouraging your kids to trust in the Lord, to have faith as small as a mustard seed can and how it can move mountains. Right. I just want to encourage you that we love teaching on this kind of stuff and we do teach more in depth on this specific topic in the courageous parenting mentor program. And so if that's something that you're interested in, go check it out at courageous parenting. Just watch the video. We also offer opportunities for groups to go through it together and so you can find out more about that on the website. But we have an entire session out of the six week self-paced course that teaches on discipleship of your children. And this is one part of discipleship, is this concept of teaching them how to pray for things and how to give God glory and experiencing Him so that there is a real, real relationship that is being cultivated. It's kind of like this. If you had a friend and you wanted to introduce your friend to your child, you would literally say, Hey, Johnny, this is Jesus, Jesus, this is Johnny. You would introduce them, you'd help them to meet together. That's what we get to do as parents over and over and over again, through prayer, through worship, through reading the word, through understanding him, through serving other people, through being kind, through all kinds of avenues. So if you would like to explore more what it means to disciple your children, come join us in the parenting program.
Thanks for joining.
Us. See you next time. Hey, thanks for listening to this episode. For more resources, go to courageous parenting and courageous mom. For free online workshops, blog posts and best selling courses. Also, we wanted to quickly tell you about our six week online parenting mentor program. Isaac and I created a powerful biblical curriculum. Here's how it works. Each week we release a video with a downloadable parenting packet to make it easy for you to incorporate those teachings directly into your parenting.
This is an incredible self-paced program where we cover everything from obedience training to overcoming mistakes most Christians are making. But more than that, it's a supportive community. You'll have access to our private online group, Live Webcasts, and the courageous parenting text message line where Angie and I can send you weekly encouragement straight to your phone.
If you're interested in joining our next online parenting mentor program, secure your spot now at CourageousParenting.com